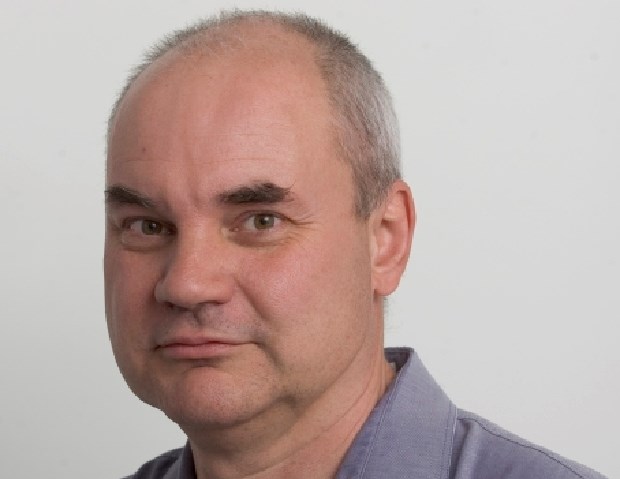 On the bright side, gas is down to $1.13. Now if only there were somewhere to go.
Justine Etzkorn doesn't worry about that. As a lighthouse keeper on the west coast of Vancouver Island, she only ventures into town, Victoria, a couple of times a year.
Other than that, she spends her entire life in splendid isolation, perfectly content — which puts her in a good spot to offer the angst-ridden rest of us a few tips on how to handle being on our own. The solitude that many fear, she embraces.
With the exception of her college years, the 36-year-old has spent her entire life in light stations, mostly at Carmanah Point, smack dab in the middle of the 75-kilometre-long West Coast Trail. Her parents were the keepers there from 1986 to 2015.
Etzkorn, having worked at close to a dozen of B.C.'s 27 staffed lighthouses herself, returned to Carmanah full-time in 2010.
For her, a secluded life is normal. "I grew up out here."
Hikers clamber past from May through September, but for the other seven months, it's just Etzkorn, her wife, their cat and the other lightkeeper (most stations have two, alternating shifts). She saw some surfers in the bay one day last week.
This year, no one knows when or if the hikers will arrive. The West Coast Trail is part of the Pacific Rim National Park Reserve, and like all national parks, it has been closed by COVID-19. Not even coast guard crews are stopping by the lighthouse for now.
The scaling back doesn't particularly perturb Etzkorn. In fact, in some ways, she finds herself more connected now as the rest of the world switches to online communication, which is normal to her. "My church has moved online, so it's more accessible now."
Staying connected at a distance is a key to dealing with being isolated, she says.
"A lot of the social life here is online," she says. "People will be surprised at how much connectivity you can have without leaving your house."
She is in a poetry club with her sister in Edmonton. Weddings can be attended by Skype. She has tended long-distance relationships since she was a teenager in the late 1990s, when a slow, sketchy — OK, terrible — internet connection was established via a telephone signal bouncing off a tower on the Olympic Peninsula.
"I've had an online community since then." She found friends in Italy, England, Australia. "These connections require some maintenance. You want to stay in touch with people."
Then there were the characters in books with whom Etzkorn, who as a girl got school lessons by mail, found an emotional bond.
"I do a lot of reading."
The Vancouver Island Regional Library's books-by-mail service is shelved right now, but has plenty of ebooks, audio books and other stuff to stream online.
Isolation requires more than just bandwidth, though. "I live in a lighthouse because I am happy living on my own," Etzkorn says. "A lot of it is being centred in yourself. I always say if you're coming here to get away from your problems, you may find yourself in isolation with your problems."
She has worked on lights where the only time you see other humans at all is when the monthly Canadian Coast Guard chopper arrives with supplies. That's how her online food order from Victoria grocery stores arrives every few weeks, too. "I've literally got the grocery list that I inherited from my mother."
Unless there's an emergency — a 2011 Times Colonist story told how Etzkorn used a block and tackle to pull a light aircraft to safety after it crash-landed on the beach — she can largely set her own routine. "I like having my own schedule. I like having the sort of self-pacing thing I have here."
And then there's the setting, a world of thundering surf, sea lions and whales, the occasional wolf trotting by. "You're always in nature."
Her mother, Janett Etzkorn, now retired to Courtenay after 36 years in lighthouses, recently put it this way in a reassuring note to neighbours stressed at the idea of being isolated: "For me, it was a lovely monastic life. An easy rhythm of work and leisure. We loved our own company, not shopping, and the beauty of our surroundings."
Justine Etzkorn talks of seeing some old-timey footage from Langara Island, way up at the north end of Haida Gwaii, where the lightkeeper's only human contact was a twice-a-year supply ship. He subscribed to a Vancouver newspaper, six months worth of which would arrive at a time. He would read the papers one day at a time, finishing the last one just as the new batch arrived.
He made it in isolation. We can, too.