Sandwiched between other spectators on a wooden bench, I nod my head enthusiastically to the six-piece jazz band tearing it up at New Orleans' Preservation Hall.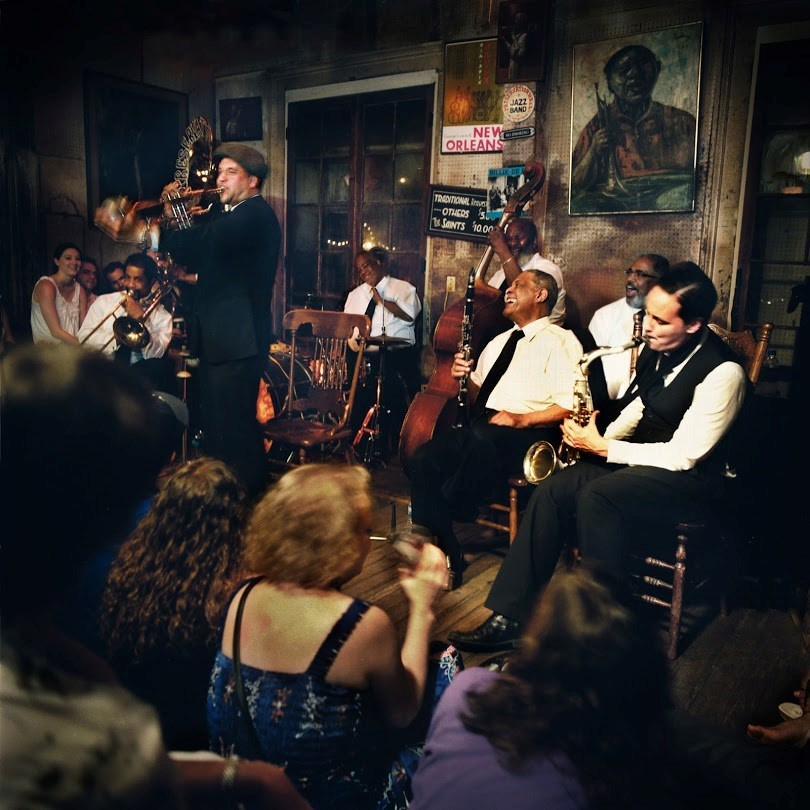 This converted photography studio, adorned with paintings of legendary black musicians, is sometimes dubbed the world's most famous jazz venue. The All-Stars band features a turbaned drummer who executes with cool precision and a saxophonist in a professorial sports jacket who shakes his head wistfully when he's not playing. It just embodies coolness.
However, when 85-year-old clarinetist Charlie Gabriel performs a virtuosic solo, my joy peaks. Why? Because it unmistakably reminds me of the clarinet on "Big Bad Bill (Is Sweet William Now)" on Van Halen's 1982 album Diver Down.
New Orleans celebrates its 300th anniversary in 2018, and I'm in Louisiana's largest and most diverse city to fight my obsessive need to associate everything with 1980's pop music. (Especially Van Halen.) If I can't broaden my historical knowledge and musical appreciation in the Mississippi River mecca for everything from Cajun and Creole cuisine to Mardi Gras partying, there really is no hope for me.
My elegant hotel, the Royal Sonesta, overlooks the constant neon bacchanalia of Bourbon Street. Disregarding the siren call of "Huge Ass Beers" and unlimited vulgar T-shirts for sale, I choose more elegance with dinner at nearby Arnaud's, a 1918-founded restaurant with candle-lit tables.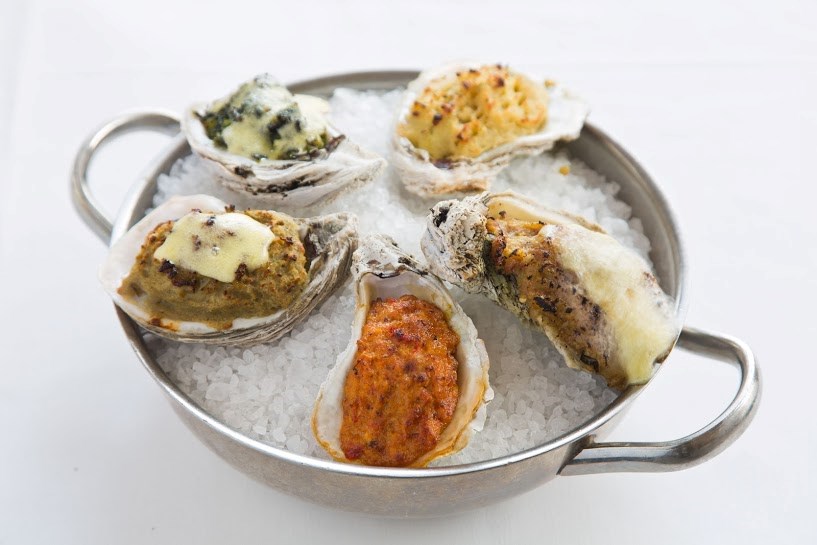 As I sip a French 75 cocktail (cognac, Champagne, lemon juice) and feast on smoked Oysters Rockefeller, plus peanut butter pie for dessert, I realize my historical knowledge might not be the only thing that broadens in New Orleans.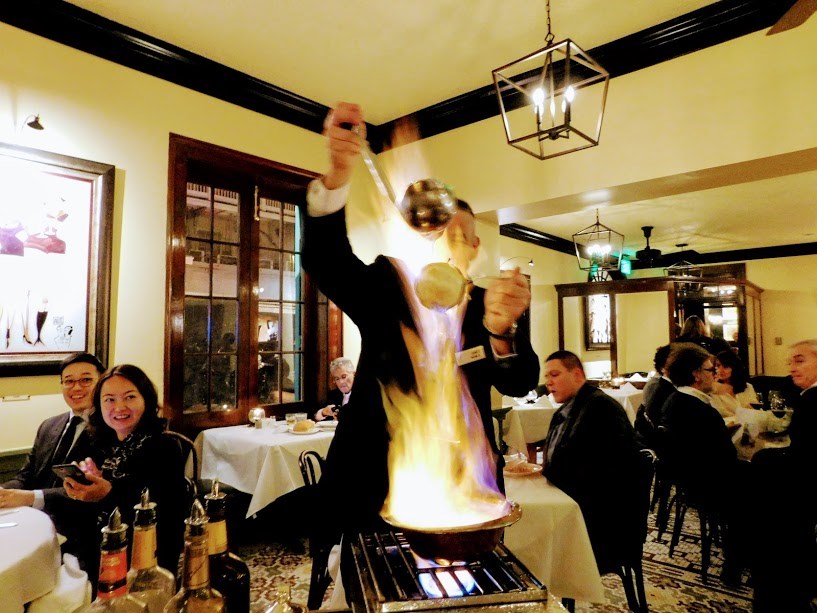 And when my server ritually prepares Cafe Brulot, an after-dinner coffee cocktail with orange peel and flaming brandy, the incendiary sight evokes the cover of Def Leppard's Pyromania. Whoops!
At breakfast, I strive to go 80's-free. Steps away from leafy Jackson Square with its statue of Andrew Jackson, who defeated the British in the 1815 Battle of New Orleans, I enjoy three traditional beignets — deep-fried fritters with powdered sugar — for $2.73 US at Cafe Du Monde.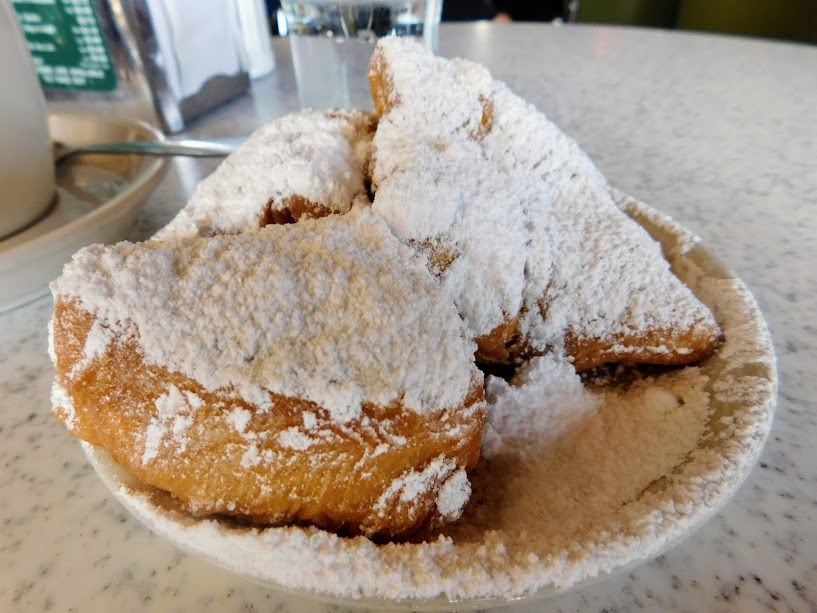 Outside the 24/7 open-air venue with green-and-white awnings, a trumpeter plays "America the Beautiful" on Decatur Street. Alas, I'm thinking about "(Scarface) Push it to The Limit" from the 1983 movie soundtrack, because all that powdered sugar resembles the cocaine that gangster Tony Montana puts up his proboscis.
Turning to a different colourful character, I take a two-hour historical walking tour of the French Quarter with guide Randy Bibb. Moustachioed with a yellow bow tie, he dispenses bon mots aplenty.
After noting that JFK assassin Lee Harvey Oswald once lived on cramped Exchange Alley, Bibb describes the role of its now-defunct fencing academy in macho 19th-century Southern culture: "The Creole answer to baseball was fencing. Dueling was not about killing, it was about drawing blood and showing off for the girls!"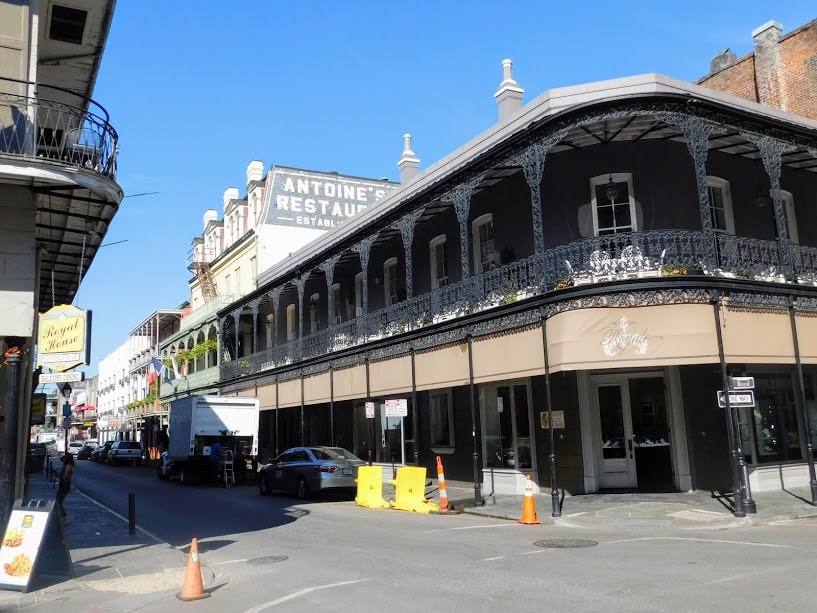 Bibb also explains why the city's ubiquitous gas lamps survived the Jimmy Carter-era gas crisis, why the French Quarter's wrought-iron balconies and galleries are more Spanish than French, and why the sidewalks require constant repairs (being built on a swamp with bedrock 1,000 feet down doesn't help). Discussing the free opera concerts surprisingly offered in the Four Points by Sheraton Hotel, he gets contrarian: "If music built New Orleans, opera is the music that did it! This is an extremely cosmopolitan city."
When I lunch at Napoleon House with executive chef Chris Montero, a seventh-generation New Orleans resident, more myth-busting ensues. This National Historic Landmark was supposedly renovated in 1814 by then-mayor Nicholas Girod to house the French emperor, who died in exile on St. Helena before he could come here.
Yet as Montero points out, while plying me with classic Pimm's Cup cocktails (gin, lemonade, 7-Up, cucumber) and red beans and rice, there's no solid evidence. C'est la vie. I divert myself with memories of how David Lee Roth portrayed Napoleon in Van Halen's "(Oh) Pretty Woman" video.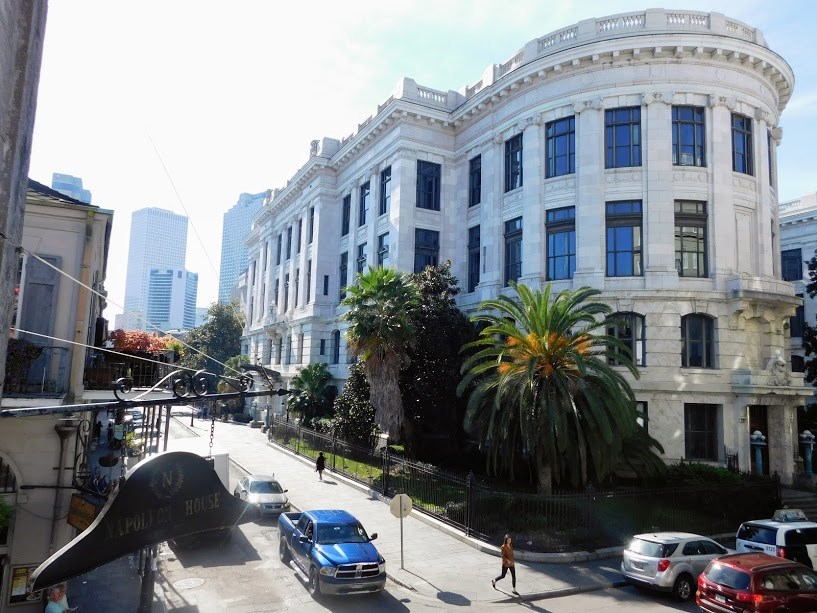 I glance at the magnificent white Louisiana Supreme Court building, kitty-corner from Napoleon House, before strolling to the Historic New Orleans Collection. In this labyrinth-like Royal Street museum, docent Kurt Owens enlightens me about the sordid politics behind the 1803 Louisiana Purchase, in which the U.S. acquired more than two million square kilometres of territory from France — and the origins of jazz in early 20th-century Storyville brothels.
Emphasizing the multicultural roots of New Orleans, Owens says: "We're really the northernmost Caribbean city." (It is out of step with some other Southern cities: for instance, Mayor Mitch Landrieu spearheaded the 2017 removal of four Confederate monuments.) In the gift shop, I buy a copy of Gary Krist's acclaimed Empire of Sin: A Story of Sex, Jazz, Murder, and the Battle for Modern New Orleans.
Have I cleansed myself of the 80's? Not quite. Upon learning that jazz forefather Buddy Bolden allegedly blew his cornet so hard that he lost his mind, I think of Quiet Riot's "Bang Your Head (Metal Health)." Similarly, hearing about the Big Easy's French slogan, "Laissez Les Bon Temps Rouler," makes me hum "Good Times Roll" by the Cars.
Down Royal Street, my issues persist during dinner at Brennan's. The sprawling, family-owned New Orleans institution has many claims to fame, from its second-floor parlor dedicated to chess champion Paul Morphy to its turtle soup with brown butter, spinach, grated eggs, and sherry. However, after finding out that Bananas Foster was invented here in 1951 and they use 35,000 pounds of bananas for the iconic dessert each year, I flash back to Bananarama's "Venus" video.
Enough! Perhaps this is my wake-up call. I focus on art the following day when I cab to the Besthoff Sculpture Garden at City Park. With tranquil palms, pines, and bridges, this free, five-acre exhibition is the most rewarding of its kind I've seen since Oslo's Vigeland Museum. From the voluptuous glory of Renoir's 1914 Venus Victorious to the bronze abstraction of Henry Moore's 1975 Reclining Mother and Child, it's a nice break from the bustling French Quarter.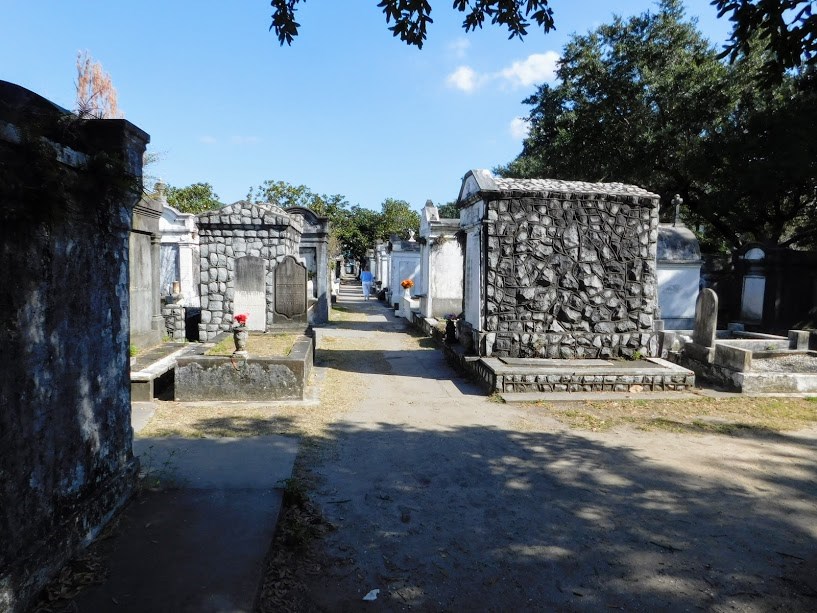 To curtail my waistline's broadening, I ride through the Garden District with Free Wheelin' Bike Tours. Our stops in this former plantation include the 1833-established Lafayette Cemetery with eerie family tombs and the 22,000-square-foot Buckner Mansion. After capping off lunch at Commander's Palace with Creole bread pudding soufflé (there goes the waistline), I confirm that a thriving literary culture endures in the city that inspired John Kennedy Toole's 1981 Pulitzer Prize-winning novel A Confederacy of Dunces.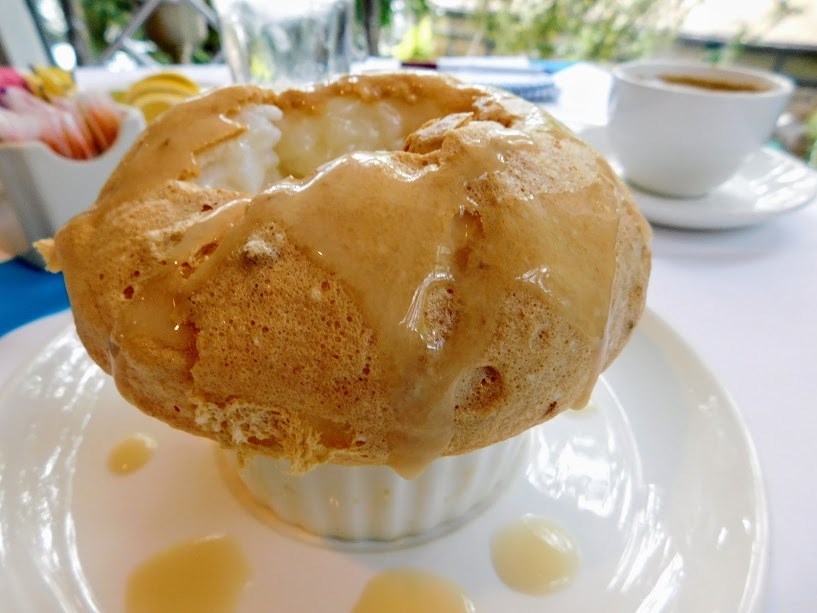 Purely by chance, before visiting the Garden District Book Shop, I bump into children's author Lee Bacon (Joshua Dread). After I buy a chapbook by local poet Beau Boudreaux, novelist Alys Arden (The Casquette Girls) offers me an Uber ride back downtown. Man, what was in those beignets?
My 80's purge is going smoothly until I check out the New Orleans Jazz Museum.
I want to focus on Fats Domino's baby grand piano, damaged during Hurricane Katrina's 2005 flooding but displayed lovingly here. Ditto for the piped-in melodies of clarinetist Pete Fountain, who played three Super Bowl half-time shows.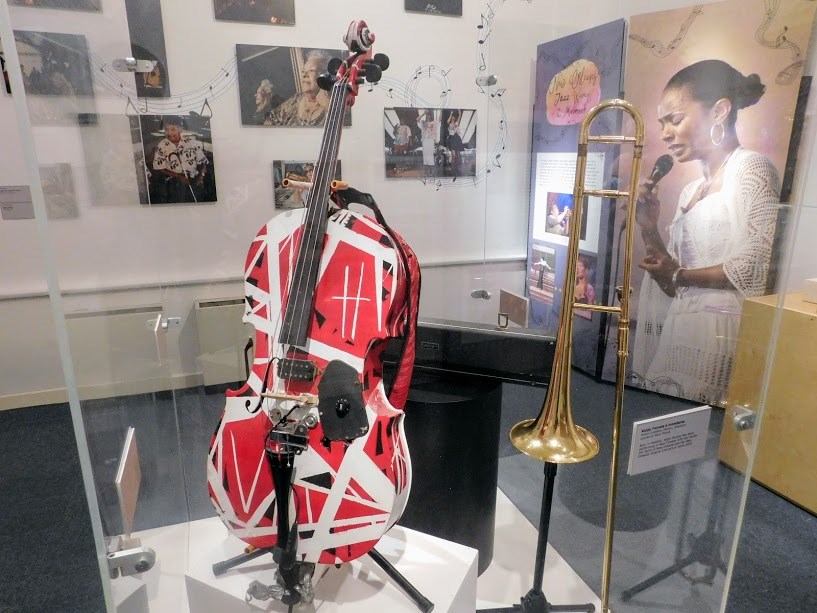 But it gets harder when I spot Helen Gillet's "Van Helen" cello from the 2013 NOizeFest, modelled on Eddie Van Halen's red-and-white Frankenstrat guitar. I'm still thinking about it when I sit outside eating an original muffuletta sandwich from the Central City Grocery next to a French Market fountain.
When it comes to the 80's, there really is no hope for me. Still, I've learned you can get whatever you want out of this city. I sure hope I get back to New Orleans soon.
Lucas Aykroyd was a guest of the New Orleans Convention and Visitors Bureau. For more on the 300th anniversary of New Orleans, see 2018nola.com.
lucasaykroyd@yahoo.com