As I basked in the sun at a picnic table outside Jalapeno Bucks: Buckin' Good BBQ & Burritos in Mesa, Arizona on a glorious January day, I couldn't help but think about the weather back home.
It rained 22 days in a row in Vancouver in January, making it the fifth dampest month on record since 1937. The city also received 34 centimetres (more than a foot) of snow in just one week — but not here in Mesa.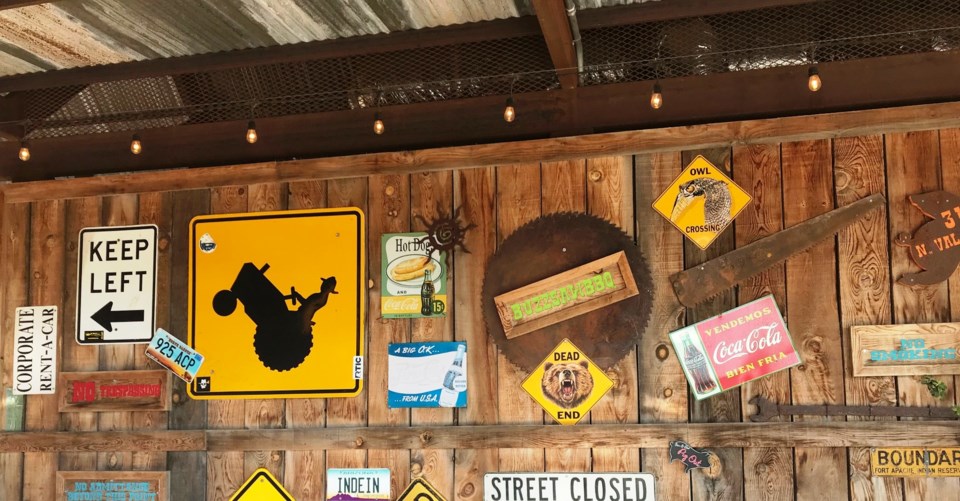 Jalapeno Bucks, which describes its menu offerings as "new wave Mexican food and BuzzSaw Brand BBQ," is just one stop of many on what's known as the Fresh Foodie Trail: Routes to Roots, an agricultural-based, self-guided tour that allows visitors and locals to experience Mesa, considered the culinary gateway to Greater Phoenix.
The popular barbecue joint, set against the backdrop of a wave of orange trees, began more than 35 years ago when Duaine and Dianne Burden opened a roadside stand selling homemade salsa.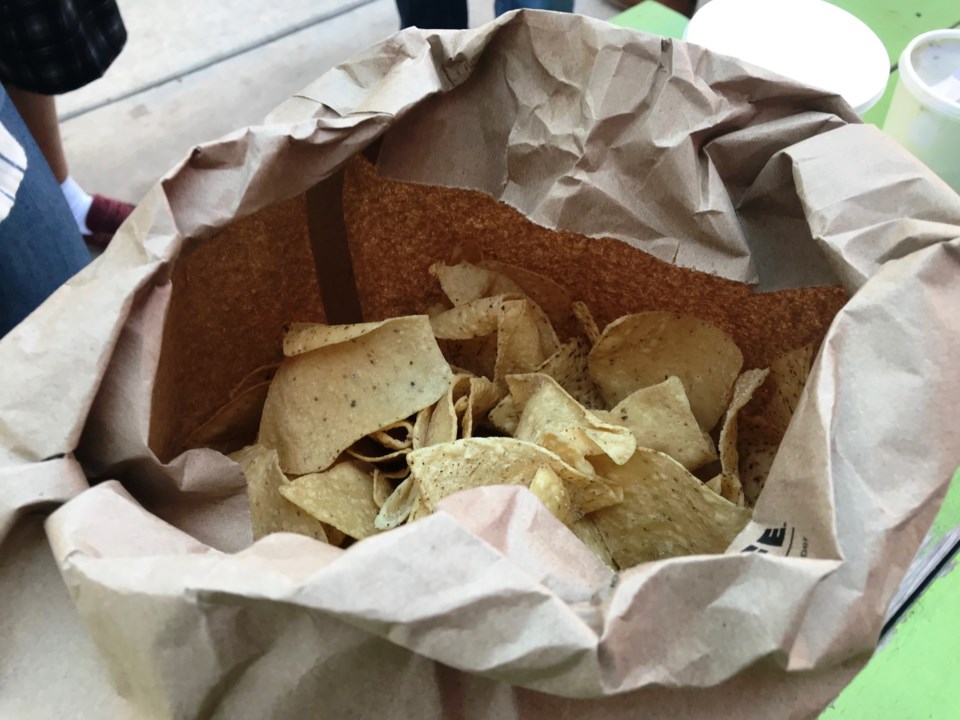 Dianne told me they started making and selling one salsa, but now produce five. They also serve them with oversized bags of freshly-made tortilla chips — try the mango and sweet green salsas, you won't regret it.
You can also buy the salsas by the pint or quart to go, as well as their homemade barbecue sauces.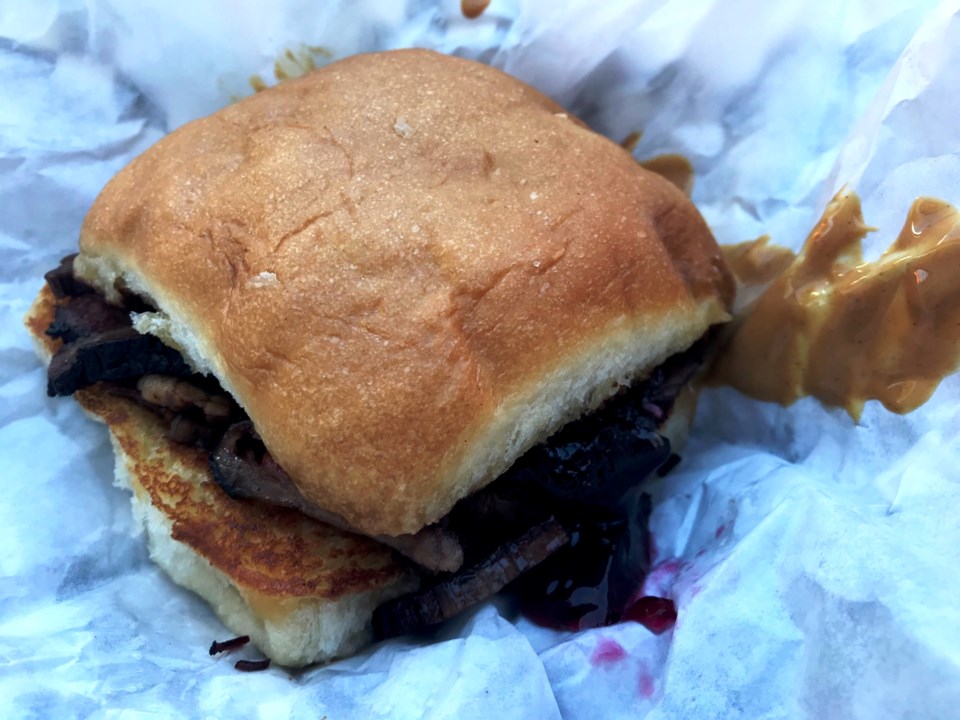 After the salsas, the couple turned their attention to making some of the best Arizona-style barbecue known to man, especially the version I had to try with peanut butter and jelly.
Later, Duaine and Dianne started selling burritos, which from what I could see were massive and flying out the door to the lunch crowd as quickly as they could be put together.
Other stops we were able to fit in on our tour of the Fresh Foodie Trail, included:
OK, I'm just going to start by saying that if you stop at the Orange Patch and don't try the freshly squeezed orange juice, you'll regret it — possibly forever.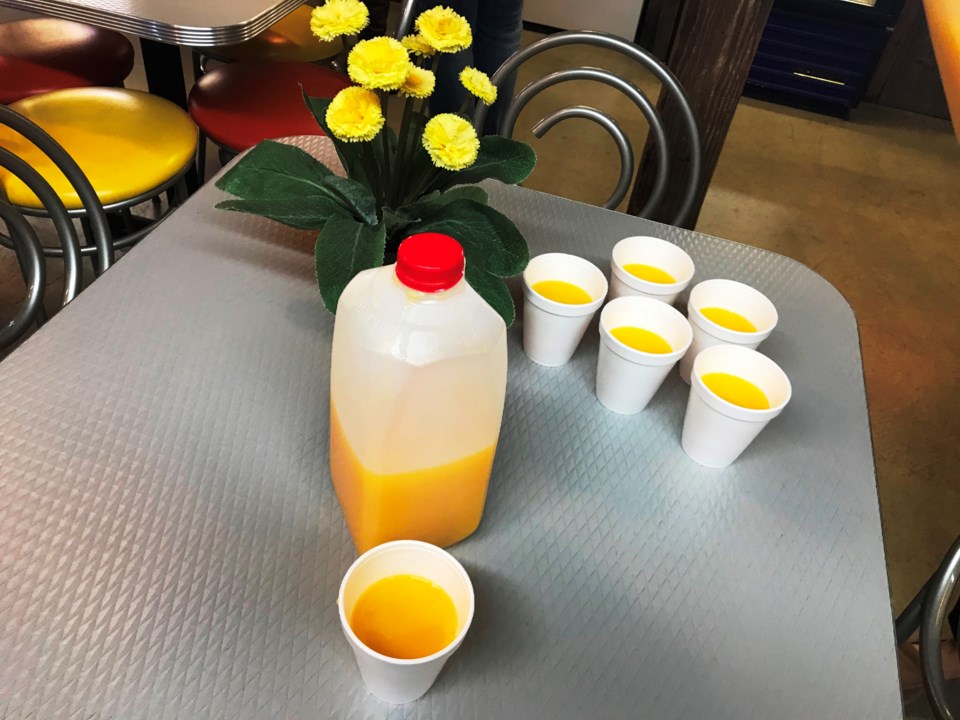 I'm not even a big fan of orange juice but sometimes, when I'm stuck in traffic in the pouring rain, I think back on that sunny day in Mesa and remember that citrusy goodness, so pure and fresh I wouldn't even dream of adding vodka to it.
We had a tour of this working farm and walked part of the orchard lined with trees laden with bright citrus in varied shades of green, yellow and orange.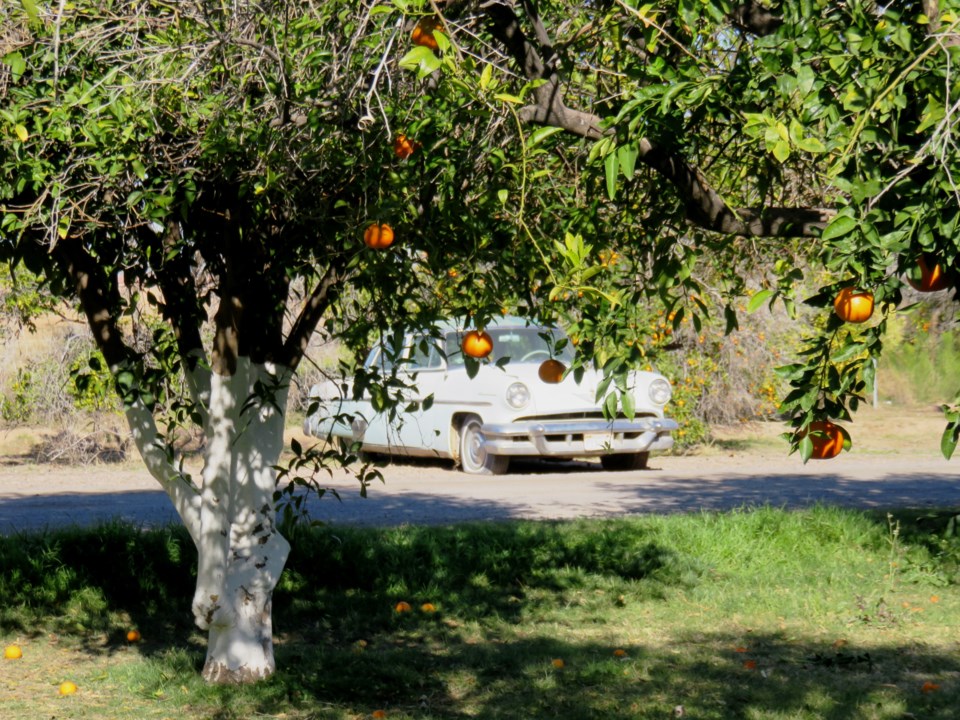 But it's not just oranges available at the patch — the farm store also sells dates, nuts and candies. In the winter you might be lucky enough to visit when the fragrant orange blossoms are in full bloom.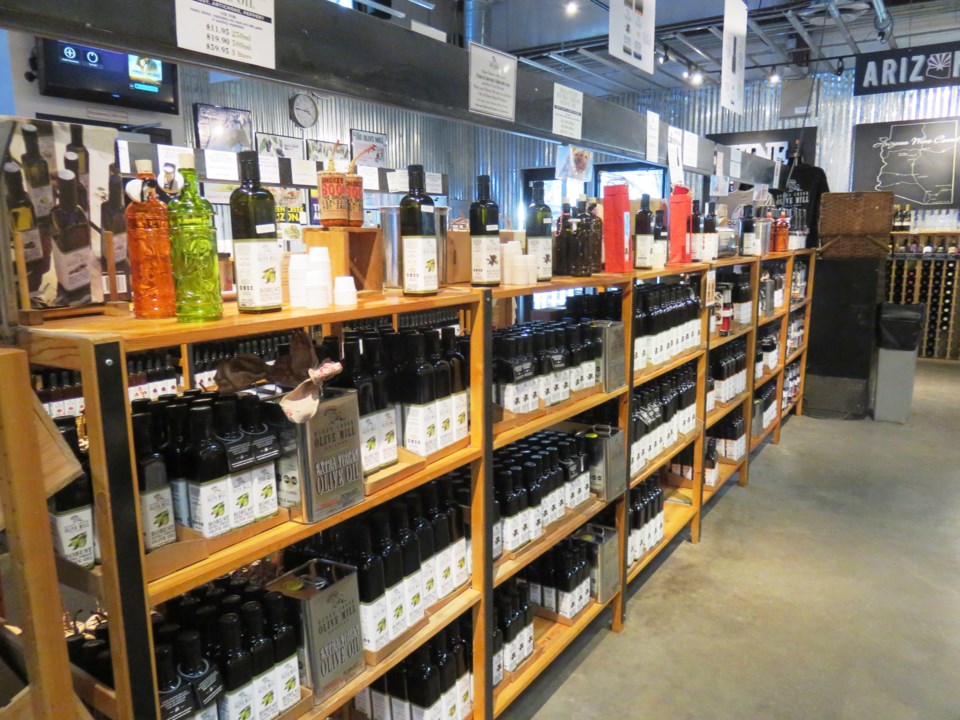 We enjoyed the Olive Oil 101 tour and tasting at this Canadian-owned estate, the only family-owned and operated, working olive-oil mill and farm in Arizona.
I also had the opportunity to meet some of the Rea family members as we wandered the property and large farm store.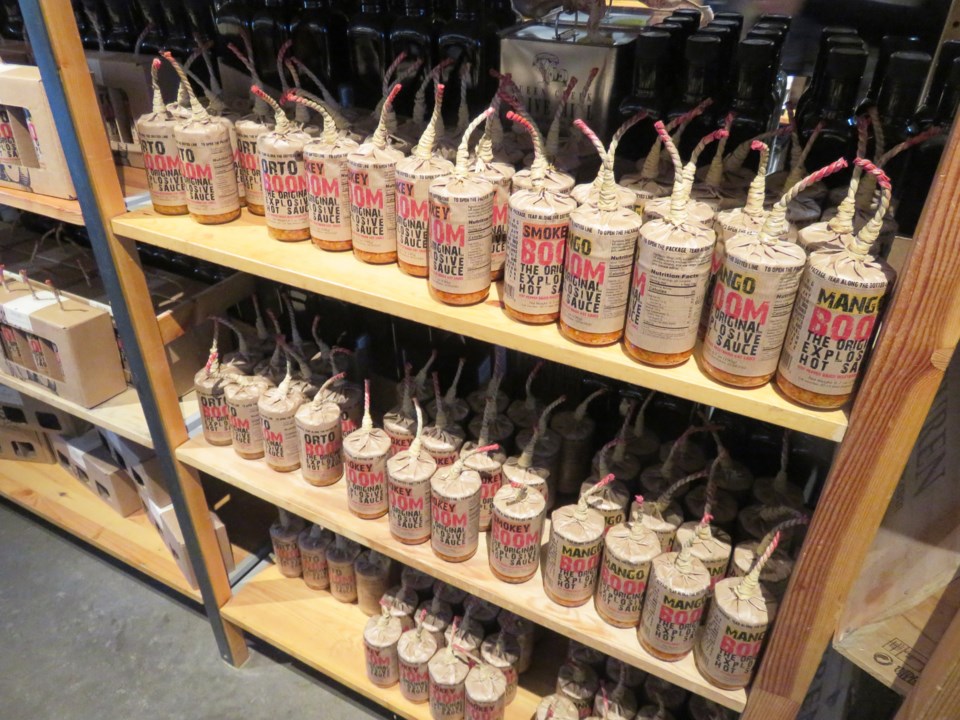 The property sits at the base of the San Tan Mountains, which make for a gorgeous backdrop to the sweeping lawn where I watched couples sharing bottles of wine while enjoying a late afternoon snack, and kids devouring gelato while their parents sipped iced coffees and espresso.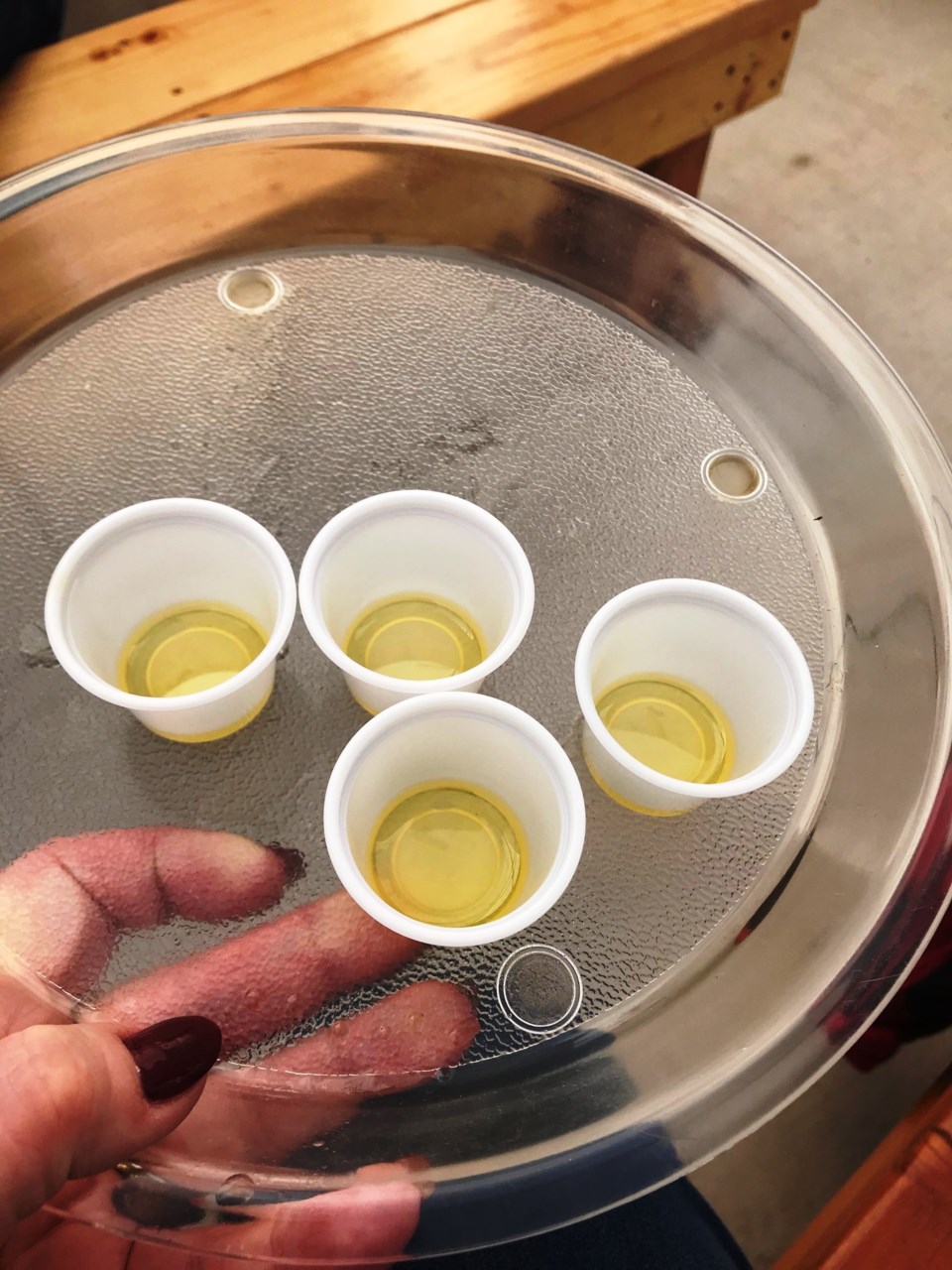 Our olive oil tasting was led by a knowledgeable woman who explained the nuances of each version we smelled and sipped.
Between the tasting and in-store samples, I covered everything from the Myer lemon to the robust extra virgin to the dark chocolate — and discovered just how little I knew about this kitchen staple I use at home almost every day.
The farm store is massive and besides selling apparel, gifts, olive oil and appropriate food pairings, it includes Del Piero, a Tuscan-inspired eatery, Superstition Coffee, which smelled divine on the day we visited, and Olive Spa shop, which sells olive-oil based skin care and beauty products.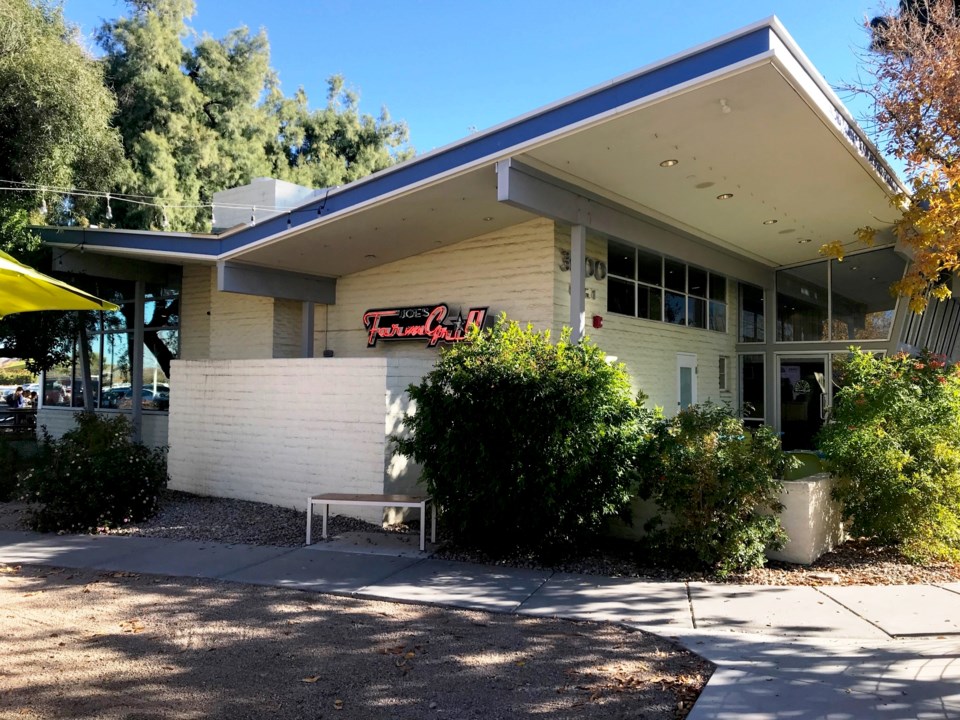 Agritopia is an urban farming community in Gilbert, Arizona that comes complete with artisan studios, a brewery, micro-winery, farm stand that sells organic produce picked right there — that day, retail shops, residences and a foodie paradise.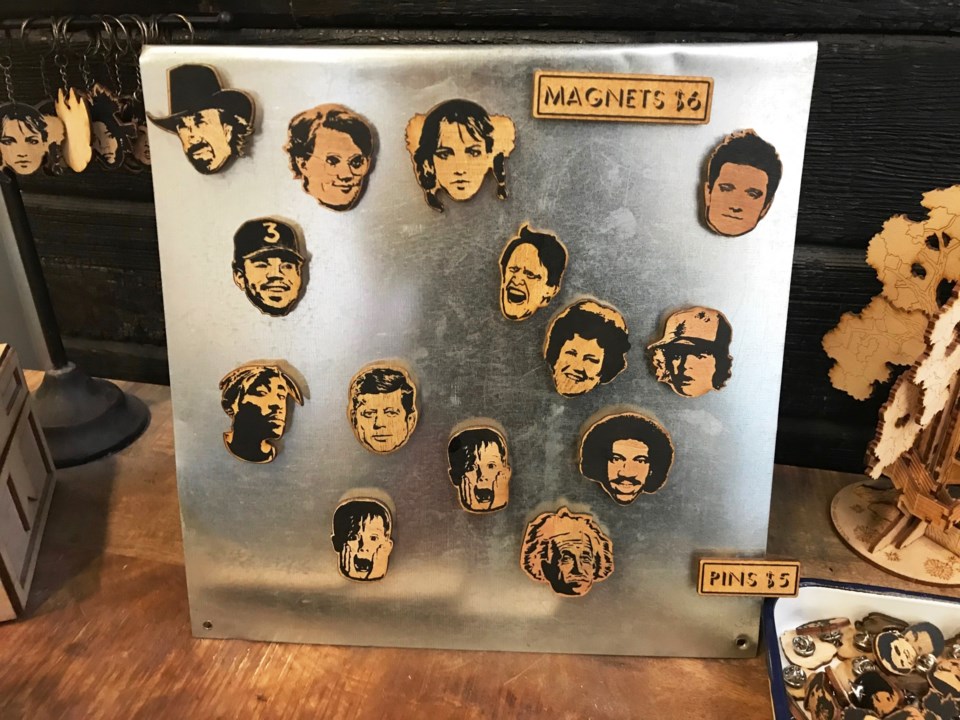 We ate at Joe's Farm Grill, a 1960s-era diner featured on the Food Network's Diners, Drive-Ins and Dives.
Before our trip, I had watched that episode of "Triple D" — as fans know it — and the emphasis was on the fact much of what's produced at the diner is grown at Agritopia, which means it seriously doesn't get any fresher.
And, like most of the places we visited along the Fresh Foodie Trail, diners were enjoying their brunch outside on the patio when we arrived because, oh yeah, sun, while we checked out the vintage photos of the farm on the walls inside.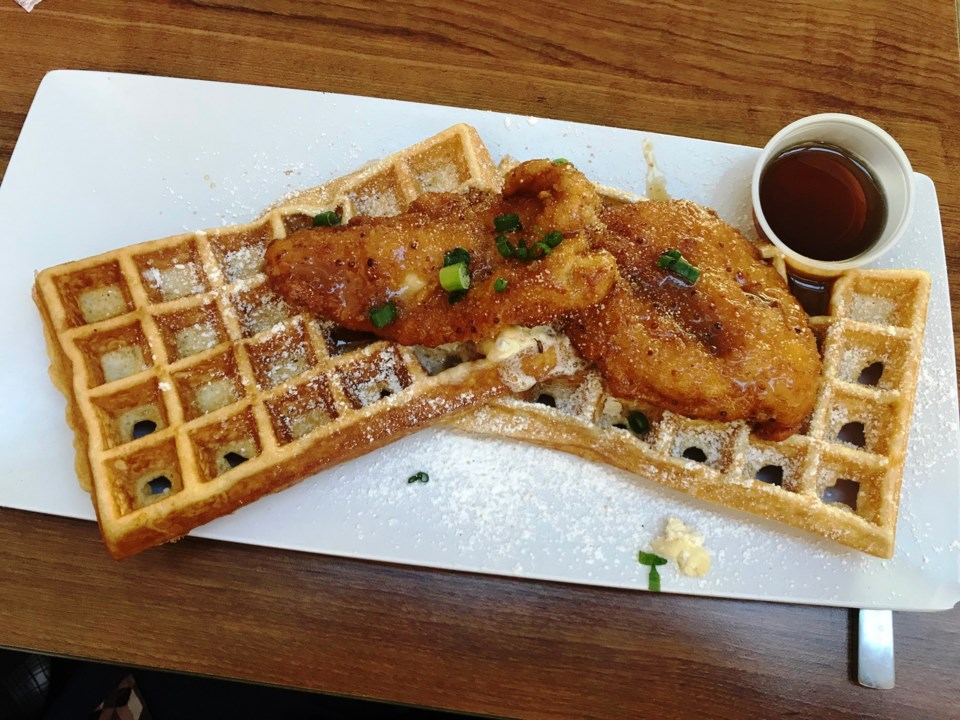 I'm a big chicken and waffles fan and that morning enjoyed some of the best I'd ever tried. I'm convinced it was the citrus/honey butter — made with ingredients from the farm — that sent it over the top.
Joe's Grill is named after Joe Johnston, the son of Jim and Virginia Johnston who purchased the homestead Agritopia sits on in 1960, with the idea a farm would be the ideal place to raise three boys.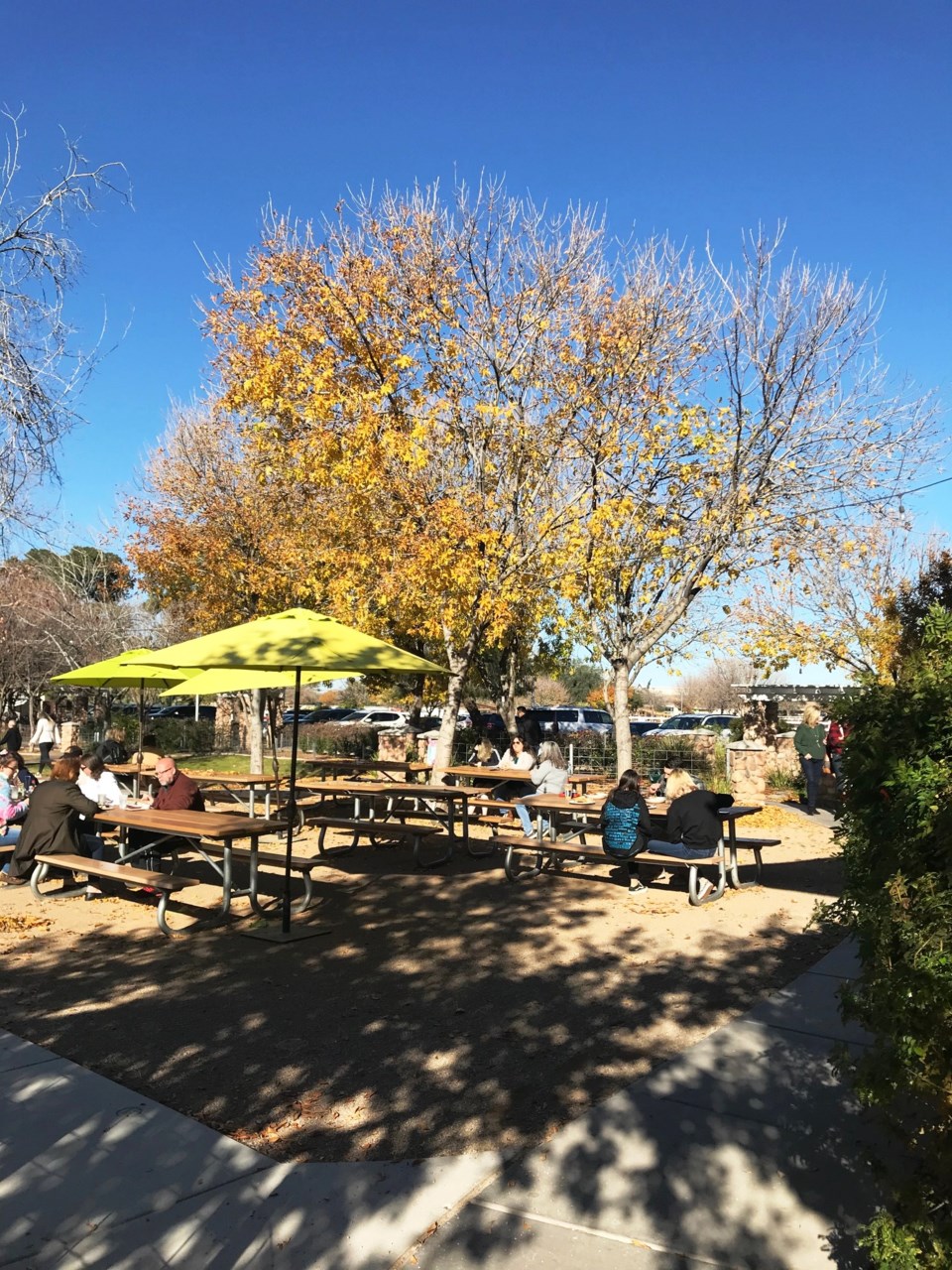 With suburban development creeping ever closer, in the late 1990s the Johnston family began looking for ways to preserve their farm.
It was in 2000 when Joe began collaborating with a land planner, landscape architects, the Town of Gilbert and community developers to create this "present-day village that honours the farming traditions of the past."
Some of the other stops along the Fresh Foodie Trail include, True Garden Urban Farm, Steadfast Farm at Eastmark, Superstition Dairy Farms, Vertuccio Farms, Schnepf Farms, Hayden Flour Mills at Sossaman Farms and the Windmill Winery.
It was after my visit to sunny Mesa that the annual migration of Canadian "snowbirds" to the Grand Canyon State suddenly made complete sense.
Sure, I had watched friends pack up their cars and RVs and read stories about weather-weary Canadians heading south for six months at a time come November or December, but for some reason had never made the journey myself — even though it's such an easy flight from Vancouver.
But, it was while I sat eating that beef brisket sandwich slathered in peanut butter and jelly at Jalapeno Bucks — did I mention the sun was shining — that I began planning a return visit. 
Where to stay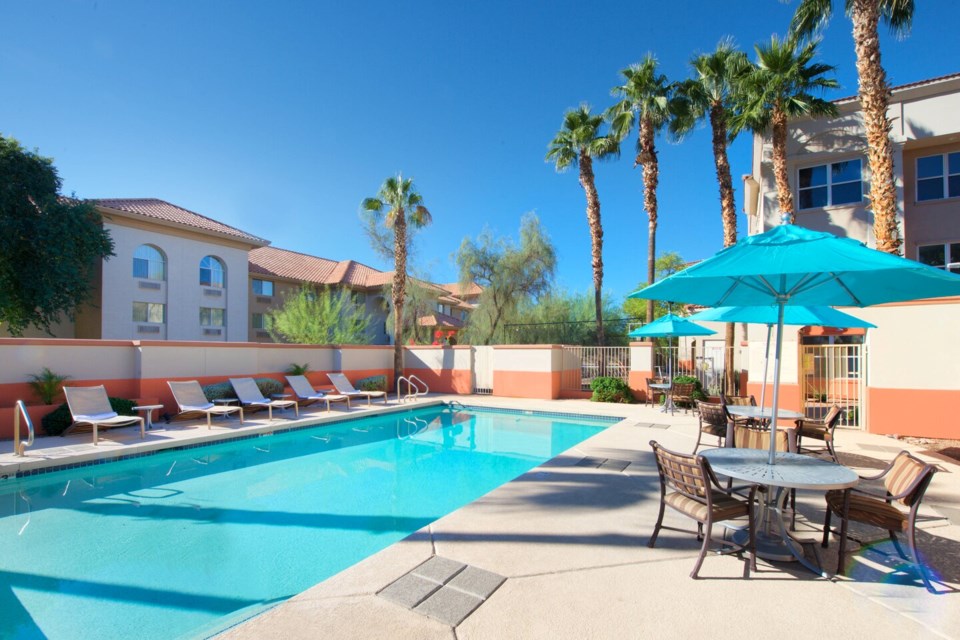 We stayed at the newly renovated Residence Inn by Marriott, which was conveniently located to the Phoenix Sky Harbor International Airport, Chicago Cubs Spring Training, downtown Mesa, Gilbert, Chandler, Scottsdale,shopping and our stops on the Fresh Foodie Trail.
Our well-appointed studio suite came with a full kitchen and, should we have been so inclined, we could have taken advantage of the barbecue area out by the pool, but considering we had been eating all day, didn't need to.
Complimentary amenities include a daily hot breakfast buffet, patio with a putting green and fire pit, Wi-Fi, sports court, parking and grocery shopping services so your suite can be well-stocked in time for your arrival.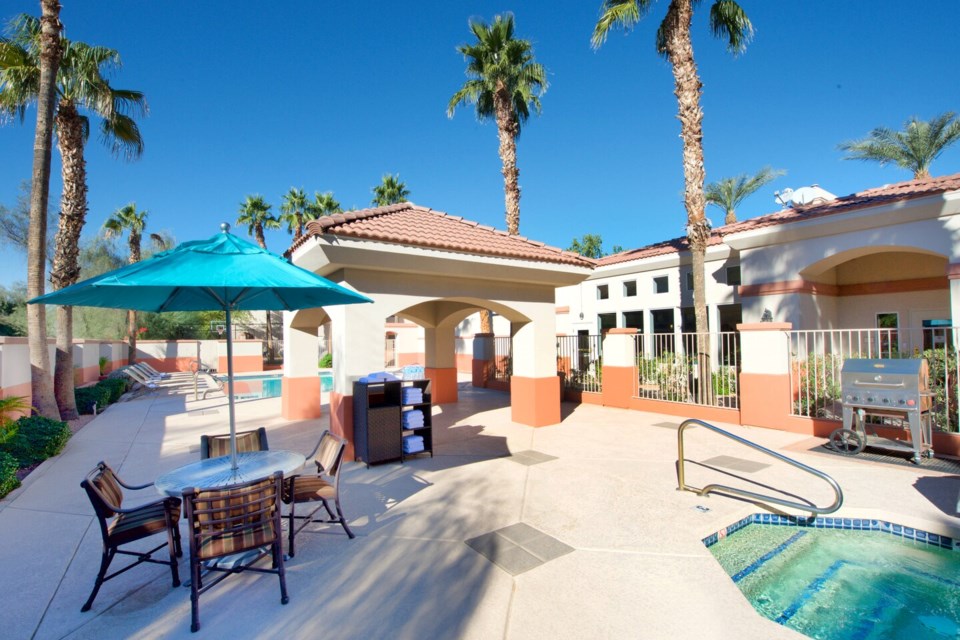 For the actively inclined there's a 24-hour fitness centre and outdoor heated pool and hot tub. The lobby market allows guests to pick up basics, including chips, chocolate, soup, Tylenol and wine — so, pretty much my weekend shopping list.
Monday through Wednesday, the Residence Inn Mix invites guests to enjoy complimentary beer and wine alongside a spread of appetizers.
Four-legged friends are also welcome at the Residence Inn and there are many restaurants within walking distance, so no one gets forgotten.
sthomas@vancourier.com
@sthomas10