Vancouver has something for everyone when it comes to farmers markets. While the city is filled with markets year-round, promising a breadth of locally sourced foods, arts and crafts, it's in the spring and summer that the region really shines.
Most neighbourhoods have a market, held on different days to maintain a steady supply of delicious, local produce throughout the week.
Here are 25 farmers markets in Metro Vancouver that you should add to your warm-weather shopping list of places to visit from May through to October.
VANCOUVER
VFM – Downtown Farmers Market
Where: Queen Elizabeth Theatre Plaza – Georgia & Hamilton streets
When: Thursdays from 3-7pm, June 6–Oct. 3, 2019
Granville Island Farmers Market
Where: The Chain & Forge – Granville Island
When: Thursdays from 11am-4pm, June 6-Sept. 26, 2019
VFM- Kitsilano
Where: Kitsilano Community Centre – 2690 Larch St
When: Sundays, 10 am-2 pm, May 5-Oct. 20, 2019
VFM- Main Street
Where: 1100 Station St
When: Wednesdays from 2-6pm, June 5-Oct. 2, 2019
VFM – Mount Pleasant
Where: 8th Ave and Guelph St
When: Sundays from 10am-2pm, May 26-Oct. 27, 2019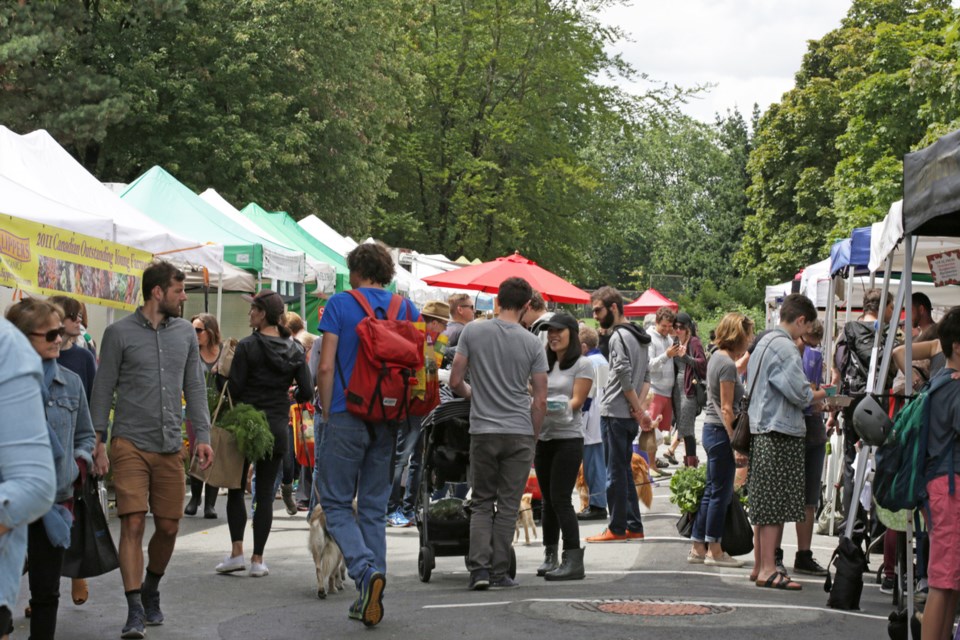 VFM – Riley Park
Where: 30th Ave & Ontario St
When: Saturdays 10am-2pm (year-round)
VFM – Trout Lake
Where: 13th Ave & Lakewood Drive
When: Saturdays from 9am-2pm, May 4-Oct. 19, 2019
VFM – West End
Where: 1100 Comox St, at the edge of Nelson Park
When: Saturdays from 9am-2pm, May 25-Oct. 19, 2019  
Mercato Italian Market
Where: Vancouver's Italian Cultural Centre – 3075 Slocan St
When: June 14 from 4:30-9:30 pm
METRO VANCOUVER
Burnaby Artisan Farmers Market
Where: 4949 Canada Way, Burnaby
When: Saturdays from 9am-2 pm, May 4-Oct. 26, 2019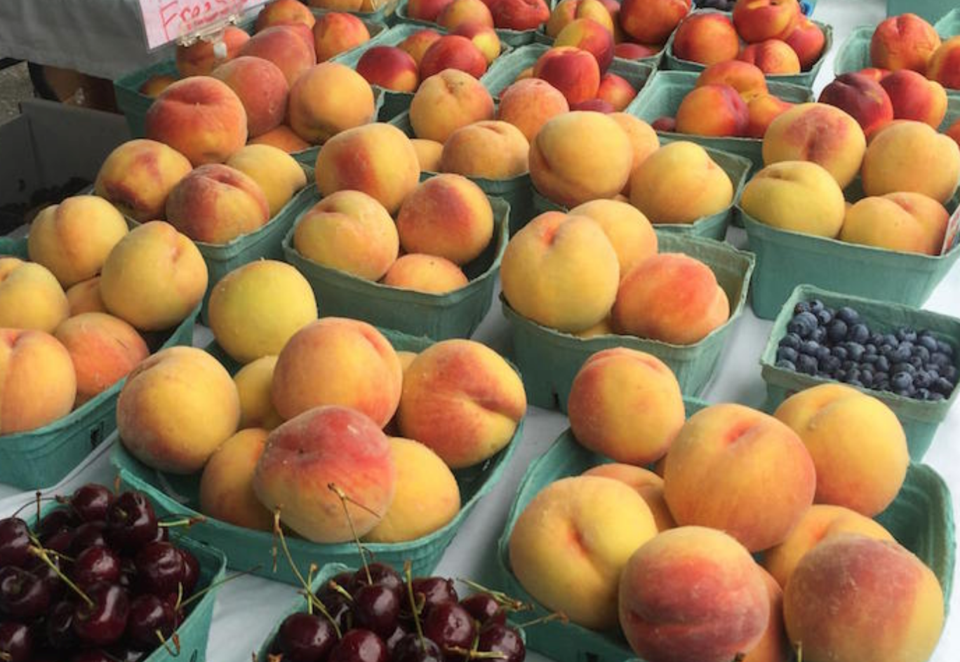 Ambleside Artisan Farmers Market
Where: Ambleside Park – 1000 Argyle Ave, West Vancouver
When: Sundays from 10am-3pm, May 5-Oct. 27, 2019
Lonsdale Quay Farmers Market
Where: East plaza at Lonsdale Quay Market, North Vancouver
When: Saturdays from 10am-3pm, May 4-Oct. 26, 2019
New West Farmers Market
Where: Tipperary Park – 315 Queens Ave, New Westminster
When: Thursdays from 3-7pm, May 23-Oct. 3, 2019
Tsawwassen Farmers Market
Where: 53A & 12th, Delta (Tsawwassen)
When: Saturdays from 10am-2pm, June 22-Sept. 21, 2019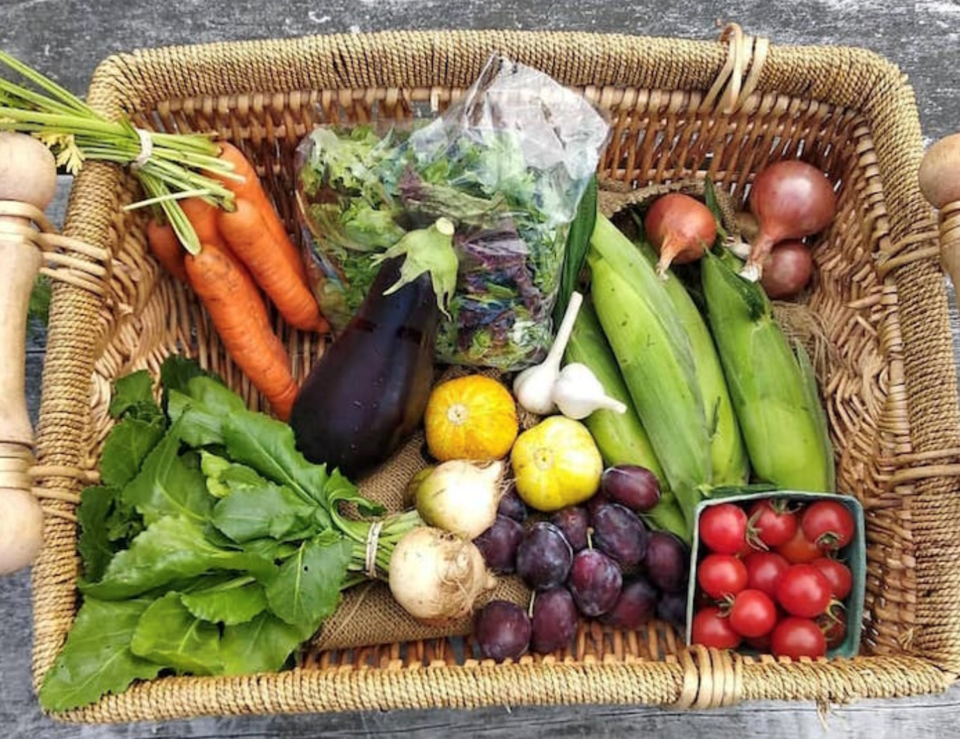 Ladner Village Market
Where: 48th Ave in Ladner Village, Delta
When: June 9 & 23, July 14 & 28, Aug. 11 & 25, Sept. 8, 2019 from 10am-4pm
Kwantlen Street Market
Where: Plaza in between the Richmond Public Library and the Minoru Place Seniors' Centre, Richmond
When: Tuesdays from noon-4 pm, April 16-Oct. 8, 2019
Steveston Farmers & Artisans Market
Where: Easthope Parking Lot across the street from the Steveston Community Centre – 4111 Moncton St, Richmond
When: May 5 & 19, June 2 & 16, July 7 & 21, Aug. 4 & 18, Sept. 15 & 29, 2019 from 10:30am-3.30pm
Surrey Urban Farmers Market
Where: North Surrey Rec Centre & SkyTrain Plaza – 10275 City Parkway, Surrey
When: Wednesdays from 2-6pm, June 8-Oct. 5, 2019
Clayton Community Farmer's Market
Where: Parking lot of Clayton Heights Secondary School – 7003 188 St (corner of 70 Ave), Surrey
When: May 5 & 19, June 2, 16, & 30, July 14 & 28, Aug. 11 & 25, Sept. 8 & 22, Oct. 6, 2019 from 10 am to 3 pm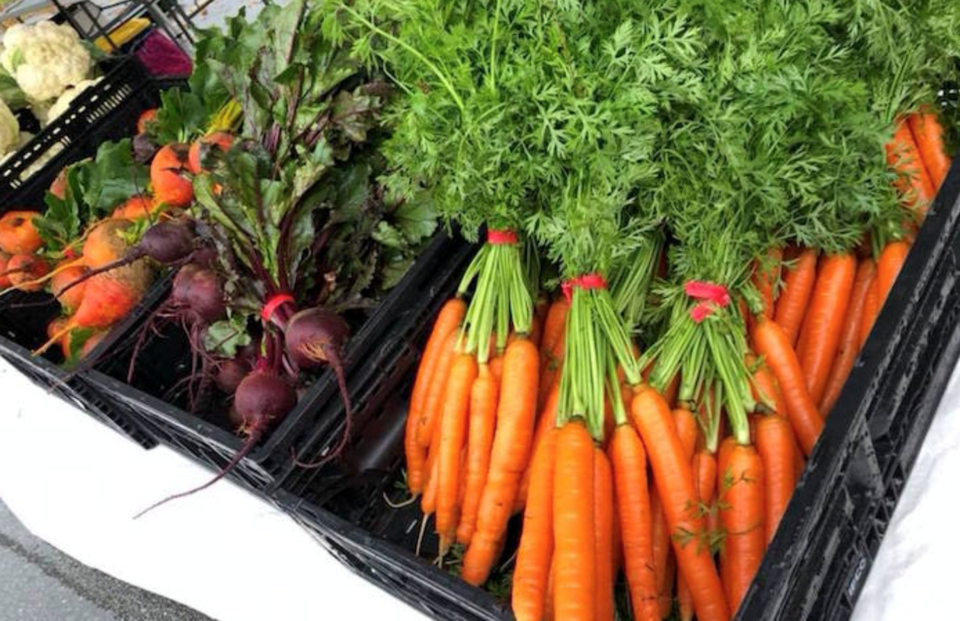 White Rock Farmers Market
Where: Miramar Plaza – 15154 Russell Ave, White Rock
When: Sundays from 10am-2pm, May 5-Oct 27. 2019
Poirier Street Farmers Market
Where: Dogwood Pavilion (Poirier and Winslow), Coquitlam
When: Sundays from 9am-1pm, May 4-Oct. 26, 2019  
Port Coquitlam Farmers Market
Where: Leigh Square, Port Coquitlam
When: Thursdays from 3-7pm, June 6-Oct. 10, 2019
Haney Farmers Market
Where: Memorial Peace Park on 224th, Maple Ridge
When: Saturdays from 9am-2 pm, May 11-Nov. 9, 2019
Fort Langley Farmers Market
Where: St. Andrews Historic Church – 9025 Glover Rd
When: Saturdays from 10am-3pm, May 4-Oct. 26, 2019
Squamish Farmers Market
Where: Cleveland Avenue and Victoria, Squamish
When: Saturdays from 10am-3pm, April 6-Oct. 26, 2019