"If you need anything at all, just call this number and a butler will assist you."
Checking into Paradisus Los Cabos in San Jose del Cabo, Mexico, I tried to play it cool in the private lounge exclusive to Royal Service guests, but in reality I immediately started making a mental list of everything I could ask my butler to do. As it turned out, the service was so good across the resort the only request I made during my stay was for ice.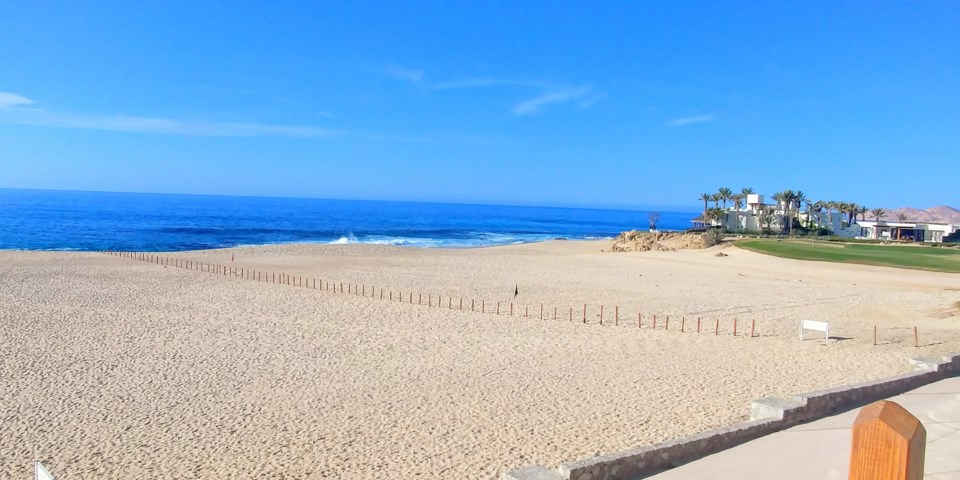 When I was first invited to visit Paradisus Los Cabos for the weekend with a group of travel writers, my initial thought was that it was a long way to go for three nights. But as I was offered a glass of cold, refreshing bubbly by a butler during that initial check-in, I decided it was well worth the trip. I also considered the fact that the Okanagan, a favourite weekend getaway for me and my husband, is the equivalent five-hour trip from Vancouver.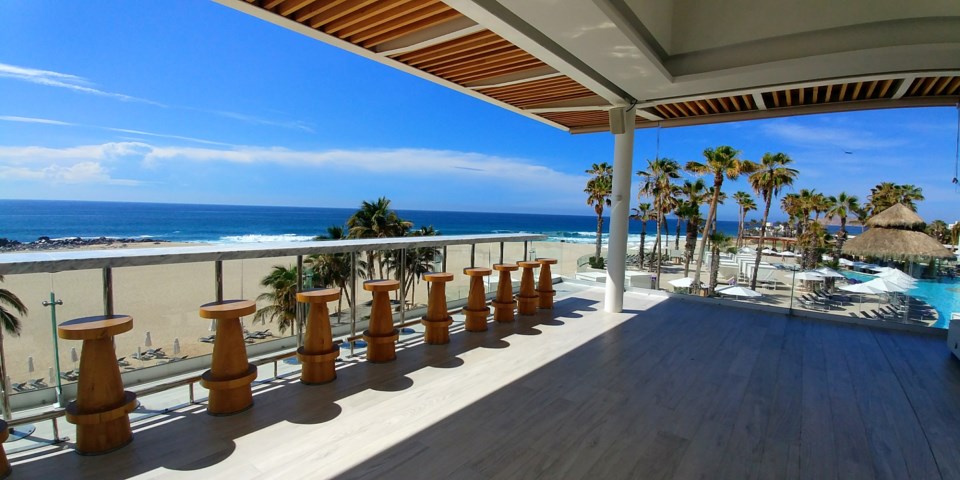 And with a weekend ahead of me filled with exotic cocktails, excuisite cuisine and white sand beaches as far as the eye can see — I had to ask, what more could a sun-loving traveller ask for?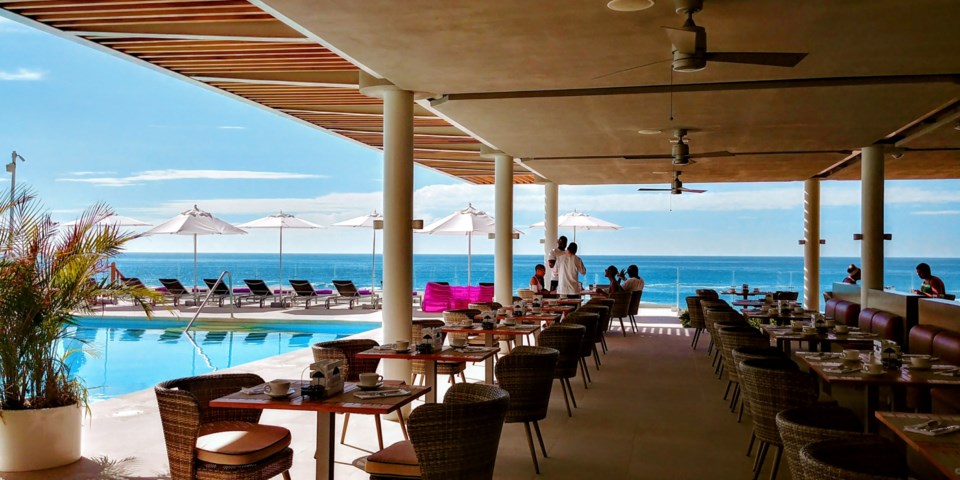 Besides butlers, the Royal Service packages offer an adults-only pool, exclusive ocean-front restaurant and lounge and beach access. The resort is also popular for its postcard worthy swim-up suites — rooms that allow guests to slip straight into one of three pools from their ground-floor patios.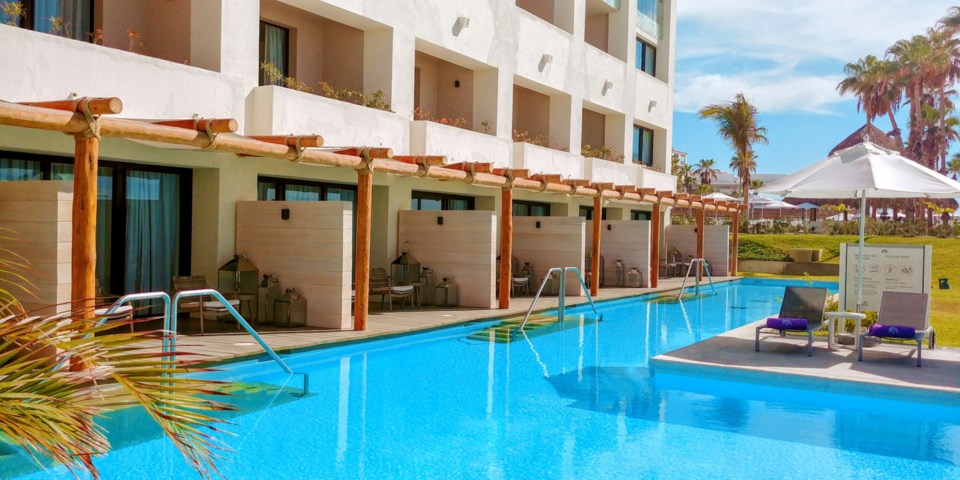 Paradisus Los Cabos is known for having one of the few beaches in and around Cabo San Lucas and San Jose del Cabo where guests can actually swim. Due to the strong undertow found off most beaches in the area, swimming is strictly prohibited. But instead of hitting the beach to swim, the group I was with focussed largely on the gastronomy and craft cocktails served in the numerous restaurants and bars spread across the luxury resort, which sits on 18.5 acres of beach-front property fronted by baby powder-like sand and the cyan-blue waters of the Sea of Cortez.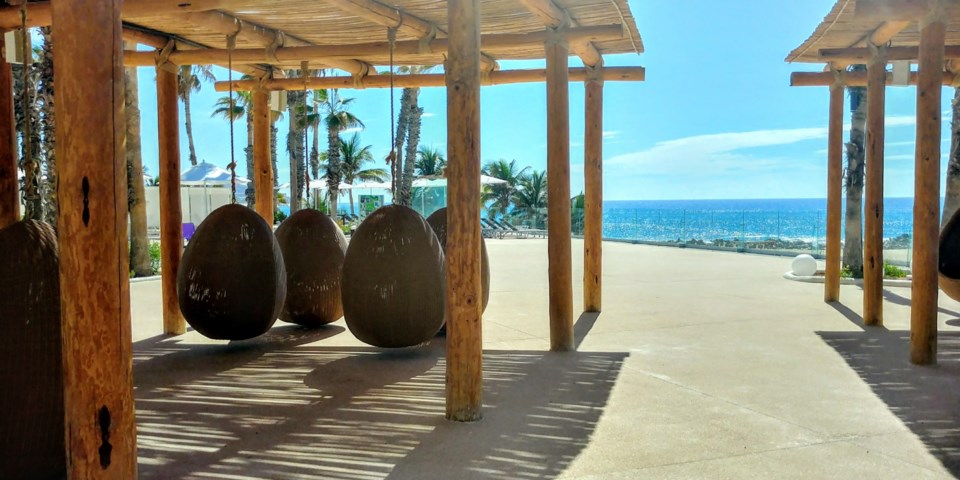 When it comes to all-inclusive resorts in Mexico I've experienced the good, the bad and the ugly — don't even ask about Ixtapa. So I was delighted to discover Paradisus Los Cabos has not only raised the bar when compared to the typical food and drinks I've previously experienced at some all-inclusive resorts, but also kicked it up a notch — or 10.
And while the resort has everything an adult could ever want while vacationing in Cabo, a hot spot for celebrity sightings, families are certainly not forgotten at Paradisus Los Cabos.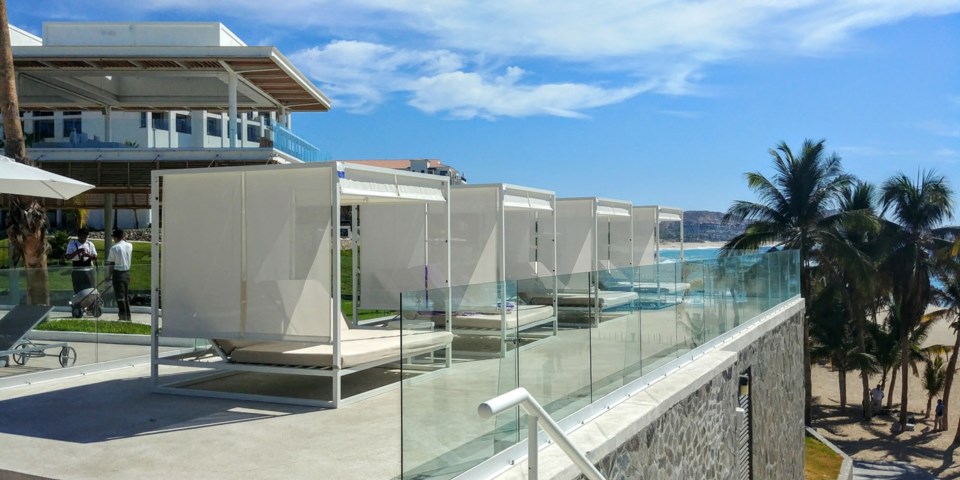 Staff at a family-focussed concierge centre is dedicated to help with everything from planning day trips and activities to arranging for a babysitter, transportation and dinner reservations. Meanwhile the Kid Zone, for children aged four to 12, includes a lounge for lunch and kid-friendly drinks, a creative space and activities ranging from face painting to treasure hunts to sports. The family concierge centre also offers adult beverages and chef-created hors d'oeuvres in the evening so the kids can continue to play while moms, dads, grandparents and caregivers relax.
Where and what to eat and drink at Paradisus Los Cabos
Naos
A breakfast buffet offering international foods so no matter where you're from or what you're craving, you can find it here. Not much of a view, but a great space to grab breakfast before heading out for the day. (All ages.)
Gabi Beach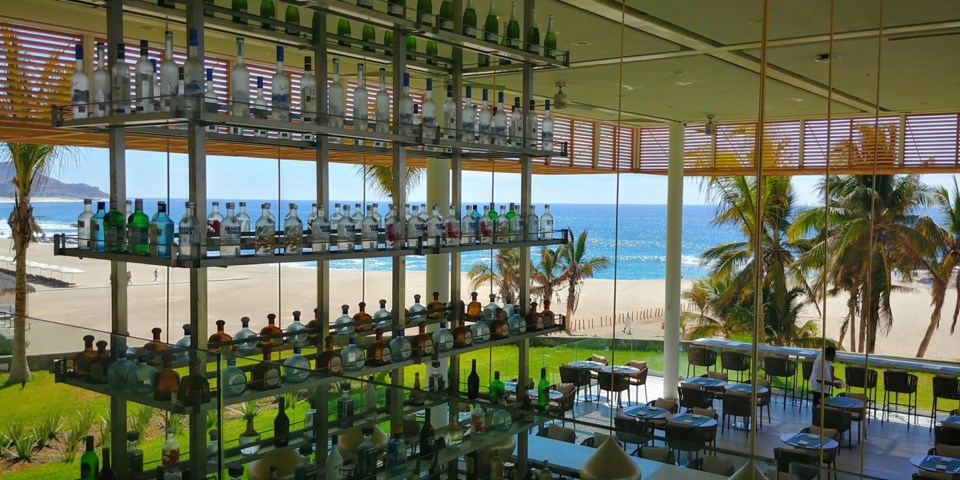 The lower level offers al fresco dining in a relaxed atmosphere ideal for a meal while you're enjoying the beach or pool at this ocean-front restaurant. In the evening, a lounge upstairs offers tropical cocktails and an even more impressive view of the Sea of Cortez. The night we visited, the Jersey Boys entertained us with classic hits while we enjoyed modern cocktails. (All ages.)
Mole
Our first meal at Paradisus Los Cabos was at Mole and it turned out to be a great introduction for what was the come. We ate family style, passing around platters of contemporary Mexican cuisine. Traditional quesadillas can also be made to order in this welcoming space. (All ages.)
Bana
This contemporary Asian restaurant was busy every time we walked by, as well as on the evening we enjoyed dinner there. Bana includes an air-conditioned indoor area, a private lounge and the Zen terrace outside. The fusion-style menus feature sushi served western and Asian style. Popular hot spots within Bana are the teppanyaki and sushi bars. (All ages.)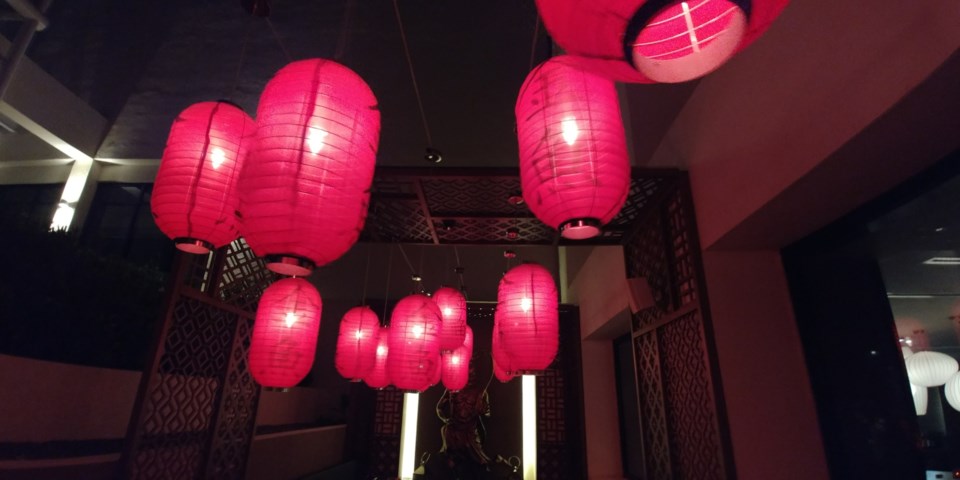 Terraza and Market Grill
A salad bar packed with fresh fruits and vegetables is the centre piece of this à la carte restaurant with a focus on rustic Italian cuisine, including homemade pasta and pizzas made to order in a wood-fired oven. An Argentinean-style steak grill and attractive outdoor terrace with a view of the Sea of Cortez add to the ambience. (All ages.)
Avenue Bar
This open-air lobby bar is a chic space ideal for enjoying exotic cocktails, including the cucumber martinis that proved so popular with me and my fellow travel writers. This was the space we frequented each night before dinner and for a cocktail-making session that proved we should stick to our day jobs. (It's in the lobby, so adults can grab cocktails and mocktails and sit in the surrounding outdoor space.)
Coco's Bar
This tropical bar, located conveniently on the beach, specializes in mojitos. (Adults only.)
Wet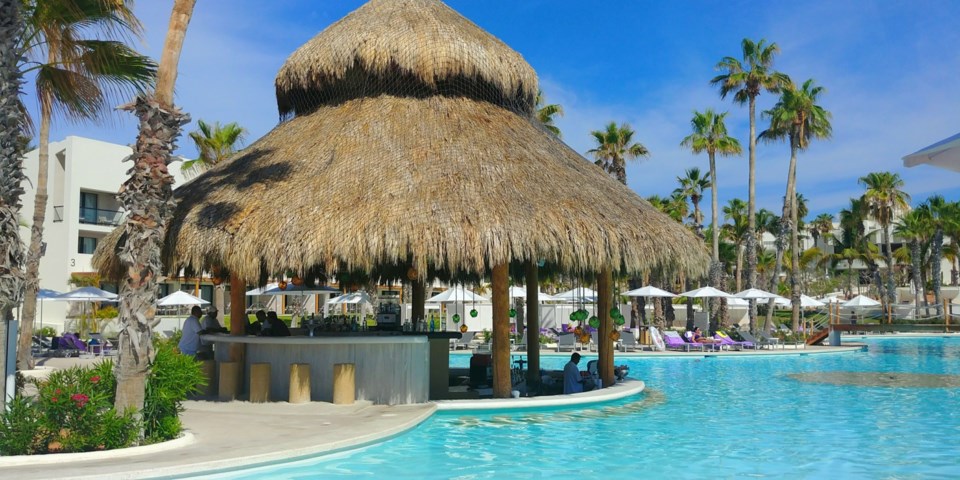 No need to leave the pool for a cocktail or mocktail at Paradisus Los Cabos. Instead, simply swim up to Wet, located in the main pool. (All ages.)
Palapa Bar
Royal Service guests have access to this unique beach-front bar where they can enjoy a cold beer or cocktail while enjoying the view. (Royal Service guests only.)
Royal Service lounge bar
This bar offers more gorgeous views of the Sea of Cortez in a private, elegant space. (Royal Service guests only.)
Gastro Bar by Martin Berasategui
This is the one restaurant at Paradisus Los Cabos where guests have to pay extra to eat, but if you can nail down a reservation at this intimate space, which only seats 44, I recommend it. We were treated to an hours-long dinner featuring items from a tasting menu that included avant garde gastronomic delights, some of which I'm still trying to figure out. The Gastro Bar, known for its traditional Basque cuisine, is also open to the public. (Adults only.)
@sthomas10