Any woman shopping for clothes should pay attention to her face when she comes out of a dressing room, advises the owner of Bodacious Lifestyles Inc.
"If your face doesn't light up when you come out of the dressing room, that's not the outfit for you," says Lorna Ketler, who owns a Bodacious store in both Vancouver and Victoria.
With festival/party/racing/patio season upon us, including events such as the Deighton Cup, Vancouver Folk Festival and Dîner en Blanc, the Courier reached out to Ketler for some advice for dressing women the fashion industry considers "plus size."
"I generally don't use that term, but the industry certainly does," says Ketler. "I call plus 'plus,' but I don't call my store plus-size because I carry sizes 10-24, which is inclusive of plus-sizes."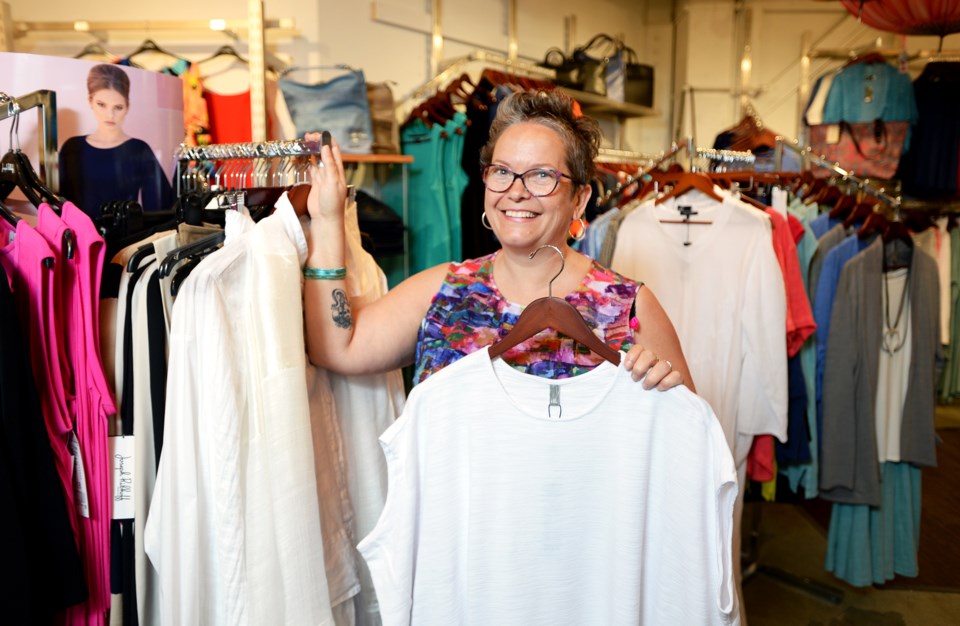 Ketler notes the annual Dîner en Blanc, which sees thousands of white-clad party-goers gather in a secret location to break bread and drink (white) wine, is particularly hard to shop for. While hunting down an outfit for a White Party Ketler was attending last summer, her choices were very few and far between.
"There was nothing," she says. "This year we saw the need and loaded up on white options in a variety of styles and sizes."
When it comes to outdoor summer festivals such as the Vancouver Folk Festival, Ketler advises women consider a boho look inspired by bohemian and hippie influences. She adds summer festivals, events and parties are great opportunities for women to experiment with fashion.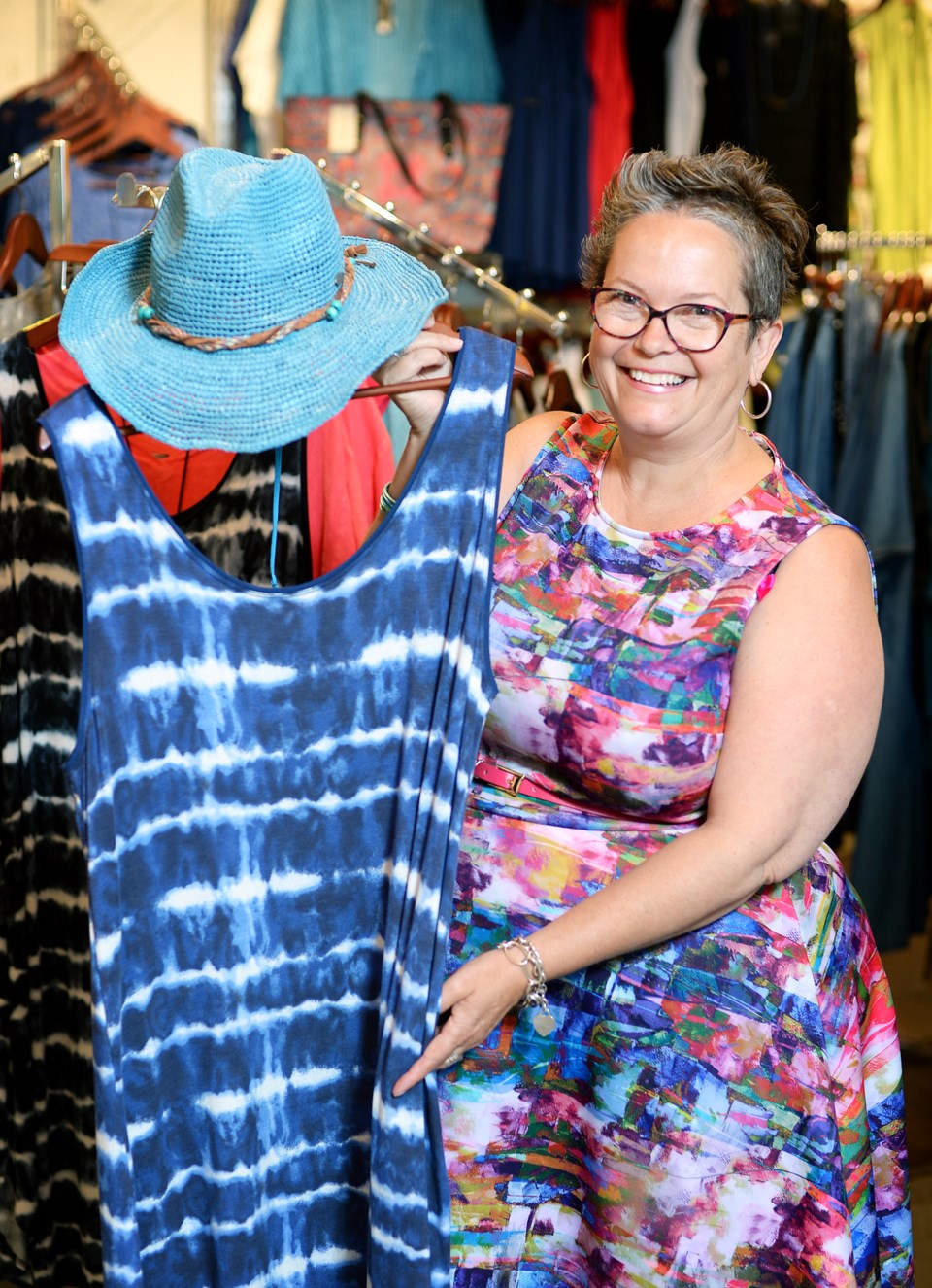 "Even women who are generally quite conservative should step out of their comfort zone and play with colour and texture," says Ketler. "The philosophy of the store is life is too short to wear clothes that don't make you want to twirl and laugh."
Ketler says a popular trend this year is what she calls "easy dresses."
"They're just easy to wear. You can wear them with flip flops, black running shoes or heels if you want to dress them up," says Ketler. "Our running speech to customers is 'wear them everywhere.'"
She notes shopping with a friend isn't always a good idea, especially if they have different tastes in clothes than yours.
"You know best what looks good on your body. Trust your experience. If you love blue, wear blue." says Ketler. "Choose your shopping partners wisely. You want to have a fun and enjoy a celebratory experience."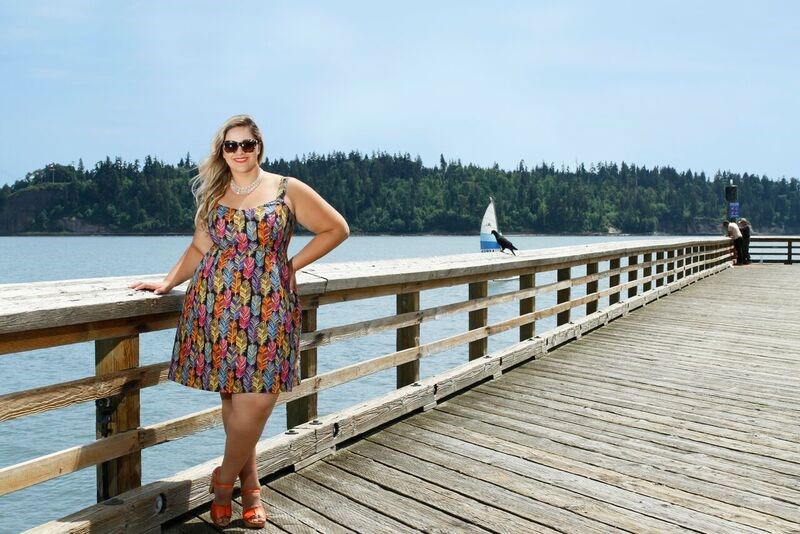 Diane Kennedy, who founded Vancouver-based Cherry Velvet in 2011, is famous for her sexy, vintage-inspired designs that fit sizes extra small to 4X. Unlike Ketler, Kennedy is a fan of using the term "plus size."
"How are shoppers going to find what they're looking for if they don't use it?" says Kennedy. "If I didn't sell as plus size they couldn't find us."
Kennedy says her vintage/retro-inspired dresses are extremely popular at this time of year, due to the upcoming Deighton Cup day at the races, which sees women take their cue from glamorous events such as the Kentucky Derby in the United States or the Royal Ascot in Britain. 
"This is a peak time for us," says Kennedy. "We have a lot of people shopping for Deighton Cup."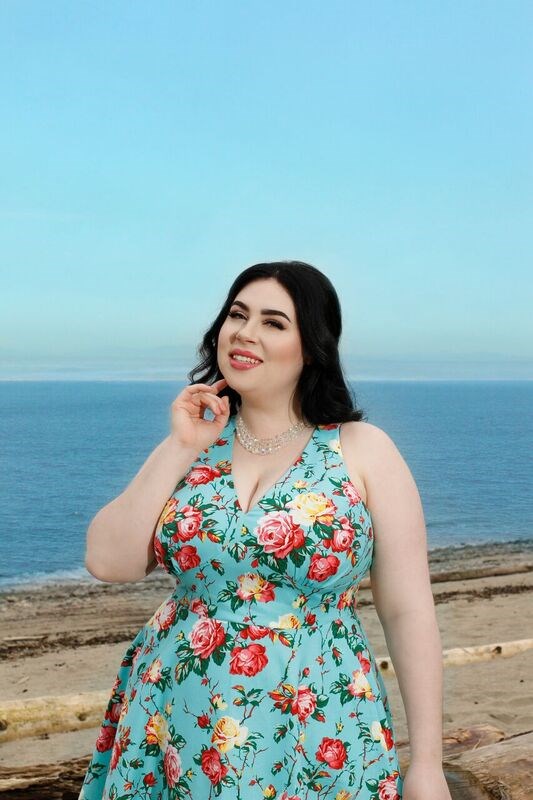 She notes while Cherry Velvet does sell some special occasion dresses, for the most part their styles can do double duty either paired with flip flops or stockings, heels and pearls.
"They're multi-purpose," she says. "People want to be able to wear their dress many times."
Her favourite looks for this summer include a dress she calls "Camp Out," which is made from fabric adorned with tiny tents, bears, tire swings and deer. All Cherry Velvet designs have names, including the Angelina, Bridgette, Lana and the Doris, just to name a few.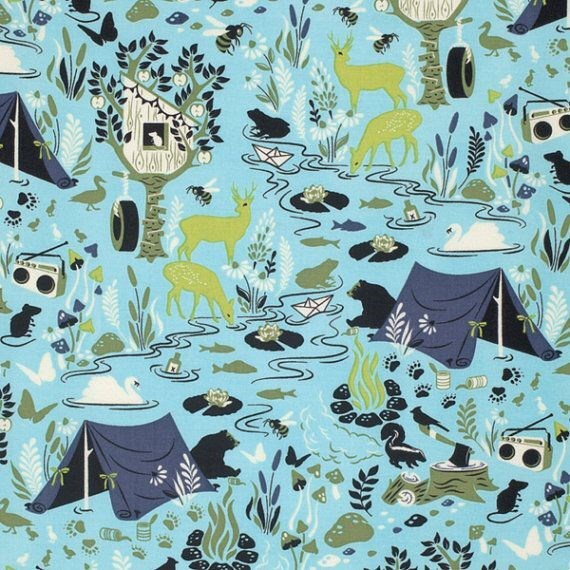 Kennedy says when it comes to boosting a woman's confidence, there's nothing like trying on 10 dresses and having them all fit well.
"I've had girls cry when they come out of the dressing room because they look so pretty in a dress," says Kennedy. "You have to be happy in a dress. Today I'm wearing a dress with a neat little print and it's a nice dress, but it's not my happy dress. When I go out later I'm going to put on a happy dress and that will be the one with the camping print."
Other stores in Vancouver that sell plus-size clothing include:
JQ Clothing
(Formerly the Jean Queen)
2120 Commercial Dr.
Blue Sky Clothing
2029 West 4th Ave.
1312 Commercial Dr.
Walmart
3585 Grandview Hwy.
Winners
Various locations
Reitmans
Kingsgate Mall, 370 East Broadway
Old Navy
708 Robson St.
Toni Plus at Hudson's Bay
674 Granville St.
@sthomas10