Standing on an ancient cobbled street in Saijo, a neighbourhod of Higashihiroshima Japan, I was astounded to discover the area dates back to the fifth century.
After all, I had just flown to Japan from Vancouver, Canada, where plans were in full swing to celebrate the 150th anniversary of Confederation, which we all thought was a pretty big deal. Adding to my amazement was the fact sake brewing began in Saijo in 1675, at a time when the area, then known as Saijo Yokkaichi, was already a prosperous resort town — and Canada, not so much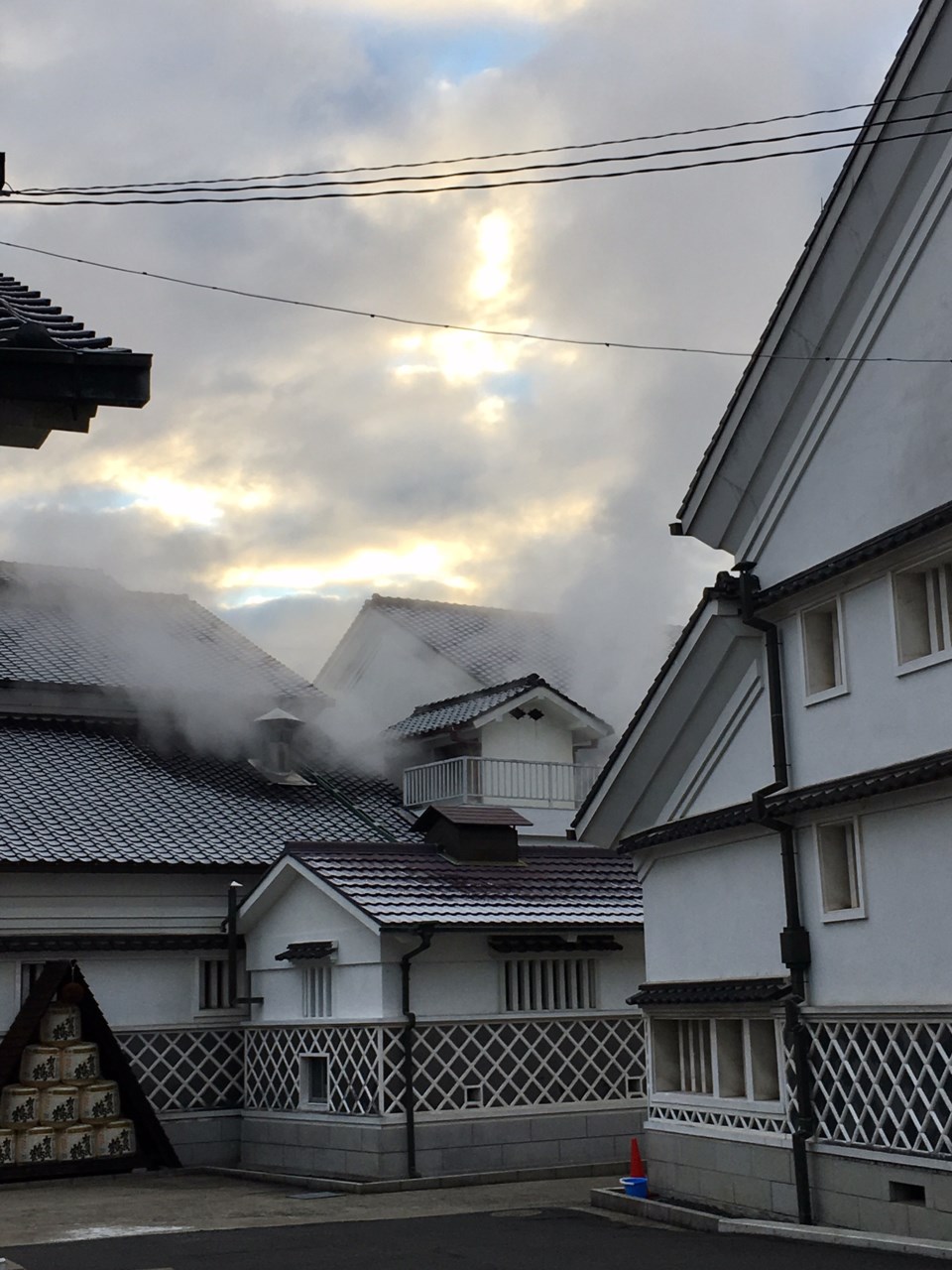 I was visiting Japan as part of a group of eight writers from across the globe, of which seven were experts in sake — and then there was me. But what I quickly discovered was that besides not knowing a lot of technical terms, it was still very easy to admire and appreciate the time, attention to detail, history, culture and quality that goes into almost every bottle produced in Japan, at least in the breweries we had the honour to visit. Honour makes up a large part of Japanese culture, so creating a quality product is extremely important to the master brewers we had the opportunity to meet.
And after learning just what goes into making a really great sake, I was also surprised to find out how affordable it is in Japan — I bought gold award-winning sake for about $15-Cdn and other really good bottles for about $10.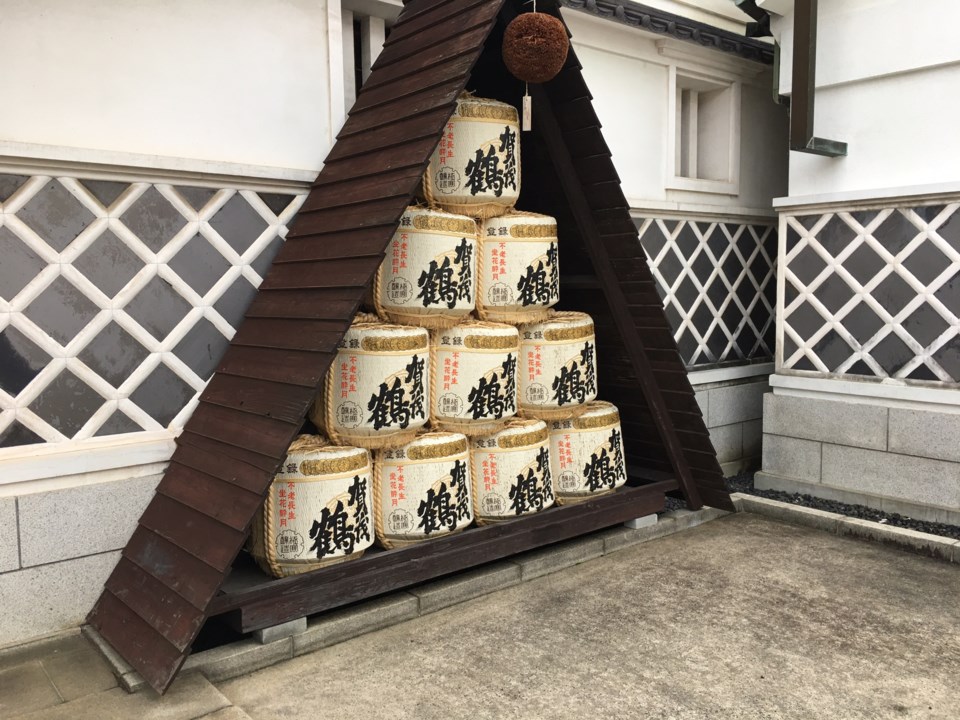 Feeling somewhat out of my league to begin with I was happy to depend on our very knowledgable guide Etsuko Nakamura, tour leader and CEO of Sake Brewery Tours. Nakamura is an Advanced Sake Professional certified by the Sake Education Council, a government certified bilingual English guide and a Sake Samurai. Fearing pride for the traditional beverage was being lost, the Japan Sake Brewers Association Junior Council created Sake Samurai, a group made up of members who share a love of the drink and the desire to nurture, restore its pride and spread sake culture not only at home, but also around the world. In plain speak, Nakamur is more than qualified in helping newcomers feel like they know what they're doing. Though I have to admit it took me a couple of days to figure out the rest of my group was spitting out all of their sake during our numerous tastings — oops.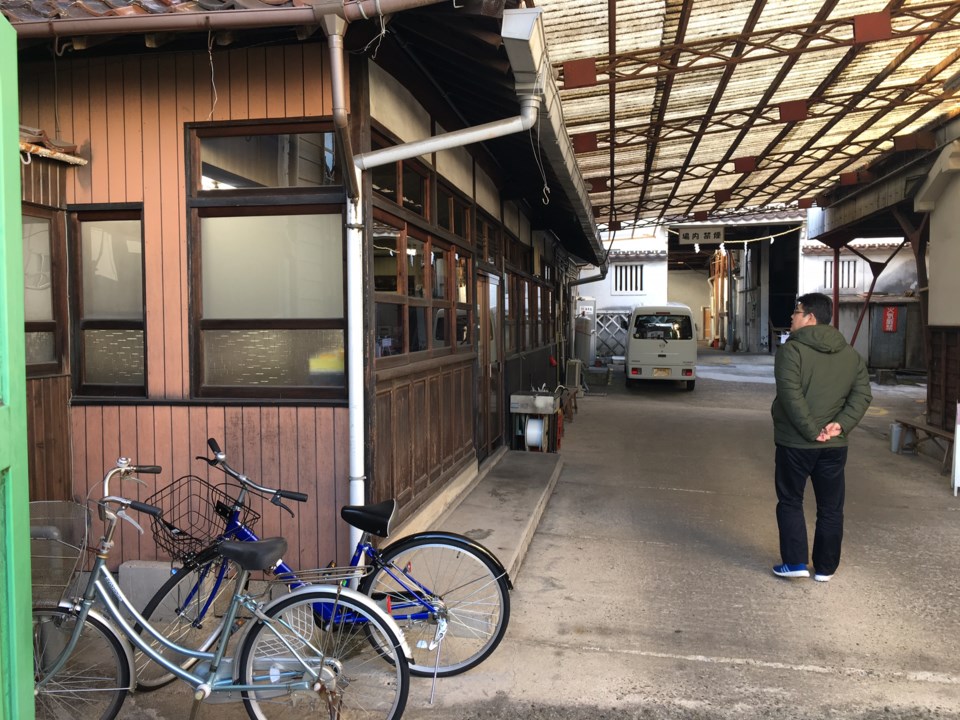 Saijo, known as the "City of Sake," is now home to numerous breweries, some dedicated to traditional methods of production and others, which have embraced new technology. Each brewery makes its own original sake and many of them are included on a self-guided tasting tour that starts just a few minutes walk from the JR Saijo train. Make sure you stop by the tourist information office near the station to pick up a walking map of the tour — the maps are available in English.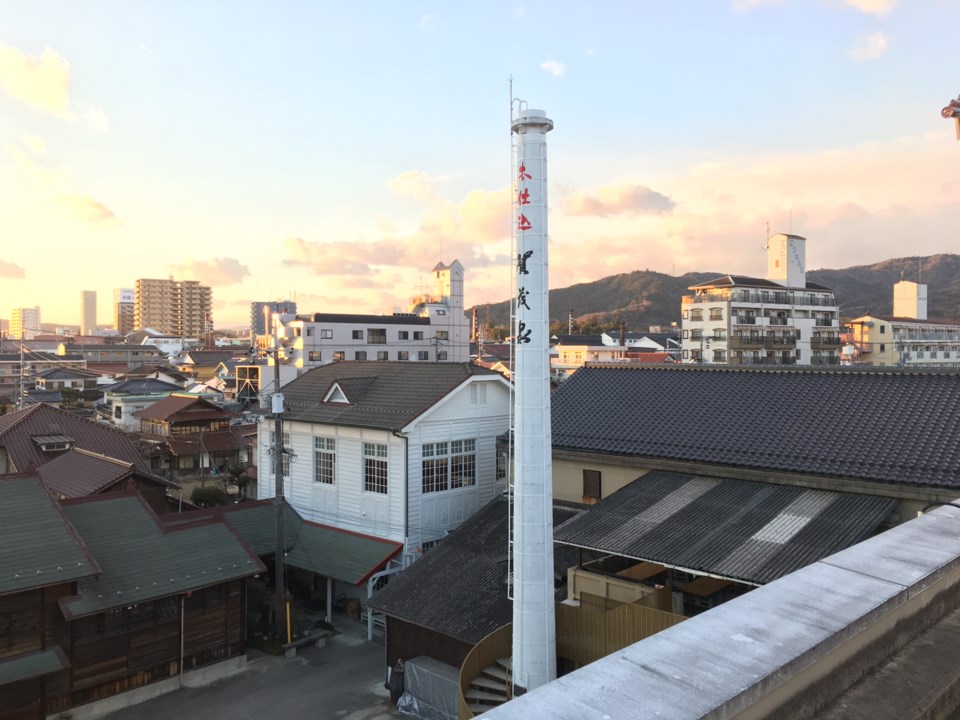 Guides are also available to assist with tours and offer information on everything from the history and making of sake to information on Saijo itself — these guided tours are free on the 10th day of each month. Due to the quality of the local water used to make sake, water tasting tours are also a popular pastime in Saijo. And while the tastings are free, I happily picked up inexpensive bottles of sake and small souvenirs, including some beautifully handcrafted sake soap, to show my appreciation.
Saijo is a beautiful town so steeped in history you can also spend a day there visiting ancient temples and shrines without drinking a drop of alcohol.
Some of the breweries included on the tour:
Kamotsuru Sake Brewing Company
Kamotsuru was the sake of choice for feudal lords who stayed in Saijo in the Edo period (1604-1868). Beginning in 1970, the brewery began a winning streak of 18 gold medals at the National New Sake Competition. Visitors can also see how sake is brewed and taste a variety of sakes.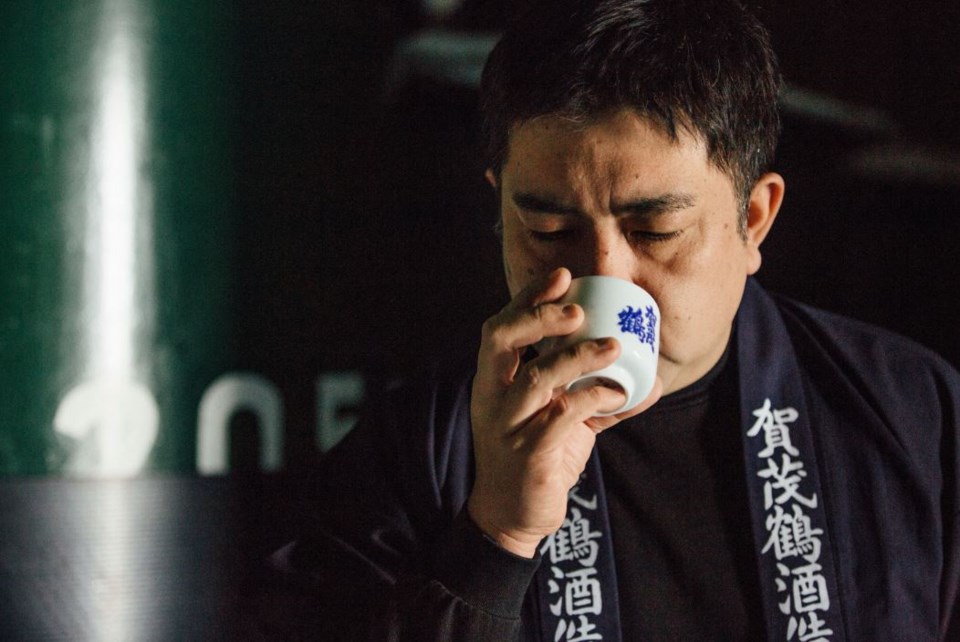 Known as a "feminine" sake, this beverage is famous for its deep flavours and clean finish. In 1917, Fukubijin became the first sake brewery in the country to exist as a legal corporation. From early on, the brewery won consecutive top awards in national sake competitions and their sake was designated as a "standard for excellence."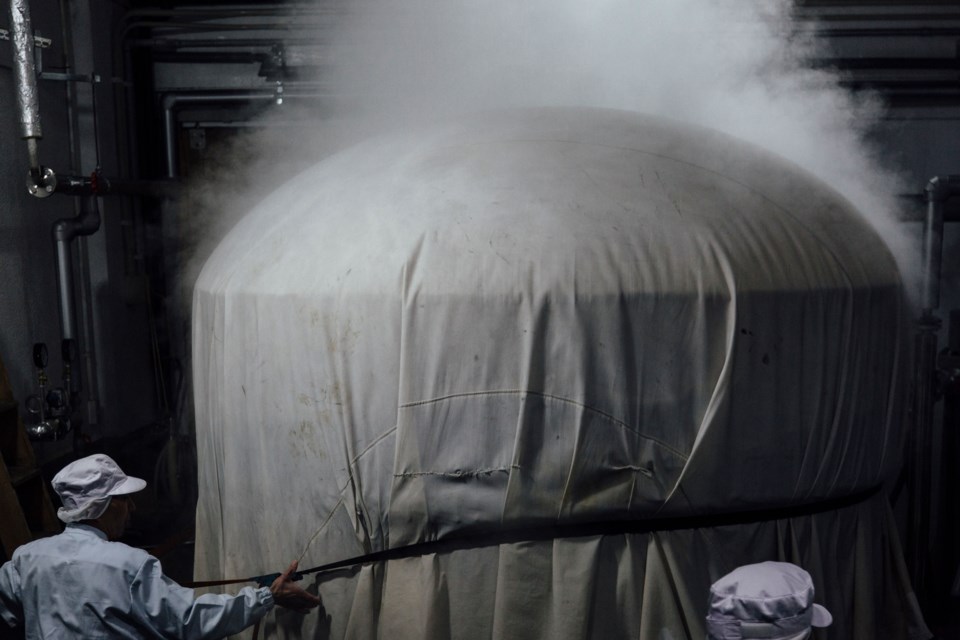 Founded in 1912, Kamiozumi has focused its efforts on brewing a product true to the origins of sake flavor, even during the 1960s when it became popular to add large amounts of grain alcohol to make a version called "sanzoushu." In 1971, Kamoizumi became famous across Japan for producing a junmai ginjo grade sake using rice milled down to 60 per cent, which was unheard of in those days. Toji Yukio Masuda, a consummate journeyman of junmai-shu brewing, is well respected as the oldest living active master brewer in Hiroshima. Kamoizumi sake has a slightly golden color, thanks to a lack of carbon filtering, an omission that also helps to retain a rich and mellow flavor.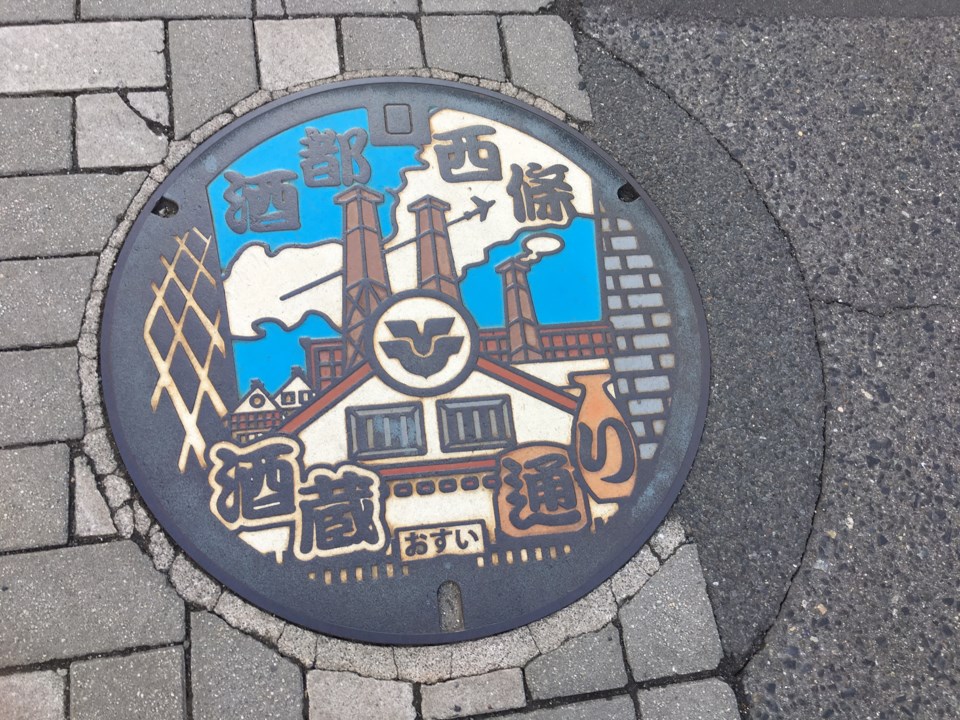 The brewery was named Kirei, which refers to the old age of a turtle, because sake has long been believed to have medicinal properties. The name was chosen to suggest that those who drink Kirei sake might live as long as a turtle. This brewery is rich in tradition and was the first to be awarded an honorary award in the National Seishu (sake) Competition. While most Hiroshima sake is sweet, Kirei is dry with a tasty finish.
For more information on guided sake brewery tours, visit saketours.com.
@sthomas10