On the surface, Munich doesn't seem like the wildest of German cities. Compared to Berlin, it's downright sleepy. But look beyond the high-end retailers, blemish-free luxury cars at every corner and pristine, seemingly garbage-less streets, and you'll find pockets of offbeat charm bringing unexpected quirk to the Bavarian metropolis.
Flights of fancy
As anyone who's ever languished in LAX getting their soul pummelled by a nearby sports bar playing R. Kelly's "I Believe I Can Fly" and other flight-positive songs can attest, airports are terrible places to hang out. Well, most airports. Not to lay it on too thick, but Munich Airport is an attraction unto itself. Ranked best airport in Europe and number four in the world by a survey of 14 million passengers worldwide, Europe's first and only five-star airport feels more like an extension of the city than a stress-filled hub for airborne cattle carts.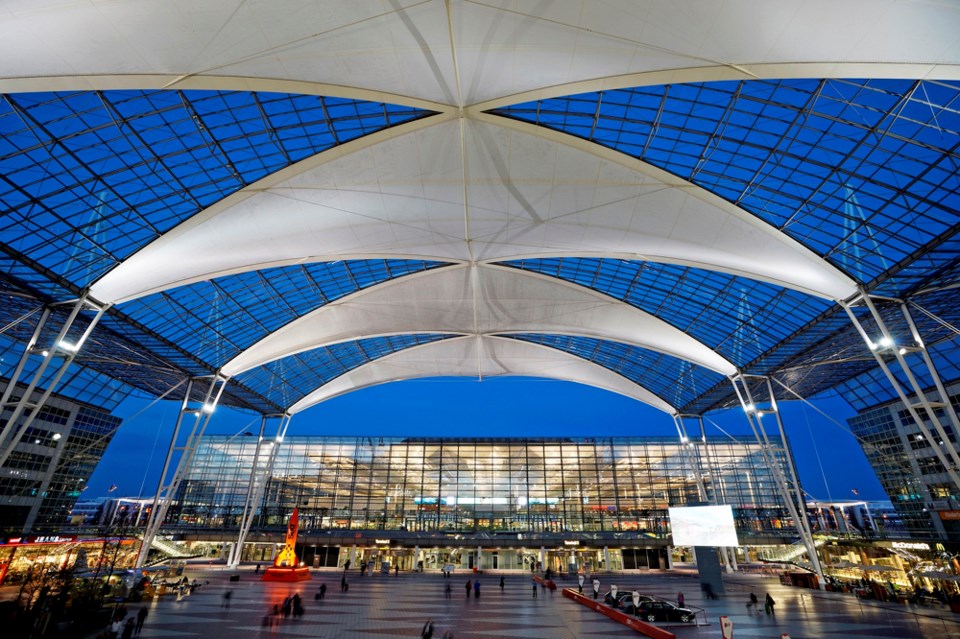 In addition to tennis matches, auto shows, biking and culinary events, the plaza under the roof of the Munich Airport Centre transforms itself into Europe's longest running winter market from the end of November to the end of December. Restaurant-wise, there's a refreshing lack of fast food chains save for one lonely McDonald's, and the shopping is top notch. And then there's the beer factor. Airbräu bills itself as the first and only brewery located at an airport, and its airy beer garden can seat up to 600 imbibers. Serving three different types of beer brewed onsite, along with several seasonal sips and a carb-loaded cornucopia of diet-killing Bavarian dishes, Airbräu also boasts arguably the most affordable beer in town at 2,75 Euros for a 500ml glass. Sweet relief.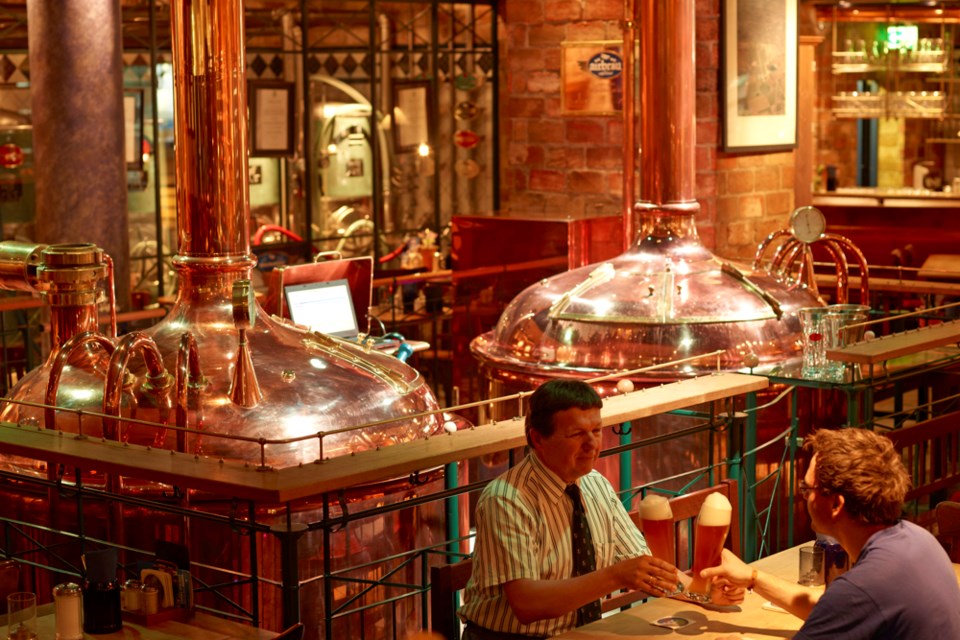 Garden variety
Once in the city, be sure to take a stroll through Munich's sprawling Englische Garten ("English Garden"). Bigger than New York's Central Park, it's one of the largest urban parks in the world and gets its name from its English country-park-style layout. Built in 1789, the park has evolved over the years. For the 1972 Olympics, a Japanese pagoda and teahouse was erected, while a 78-kilometre network of paths invites cyclists, joggers and amblers to explore the lush, tree-lined grounds. All of which might explain the presence of several beer gardens in the park, including the Hirschgarten. Able to accommodate up to 8,000 lager heads, it's the largest beer garden in Bavaria, if not the world.
Ride the wave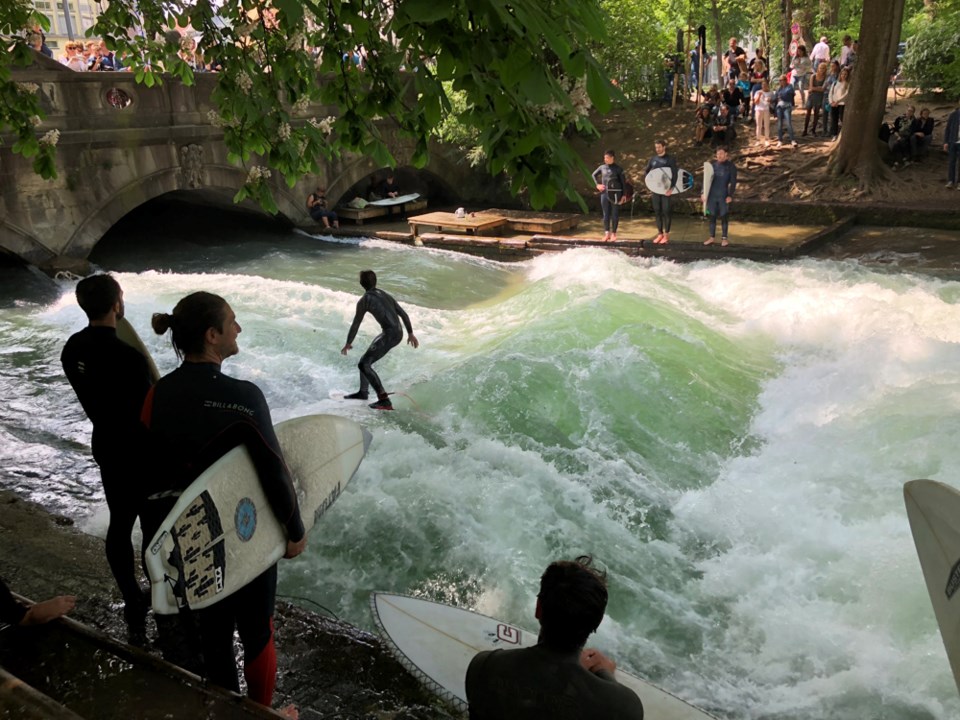 As a landlocked city 500 km from the ocean, Munich doesn't exactly scream "surfing hotspot." But thanks to a human-made standing wave in a section of a human-made river, adventurous wetsuit warriors have created an unlikely and sought-out surf destination.  
Located at the entrance of Englische Garten, the Eisbach (German for "ice brook") is a two- kilometre offshoot of the Isar River. Beginning in the early 1970s, a growing group of guerrilla surfers started dipping their boards in the icy waters and they eluded authorities until the practice was finally legalized in 2010. Today, the once-secretive sport has become its own tourist attraction with iPhone-wielding onlookers often outnumbering the river riders.     
Beemer me up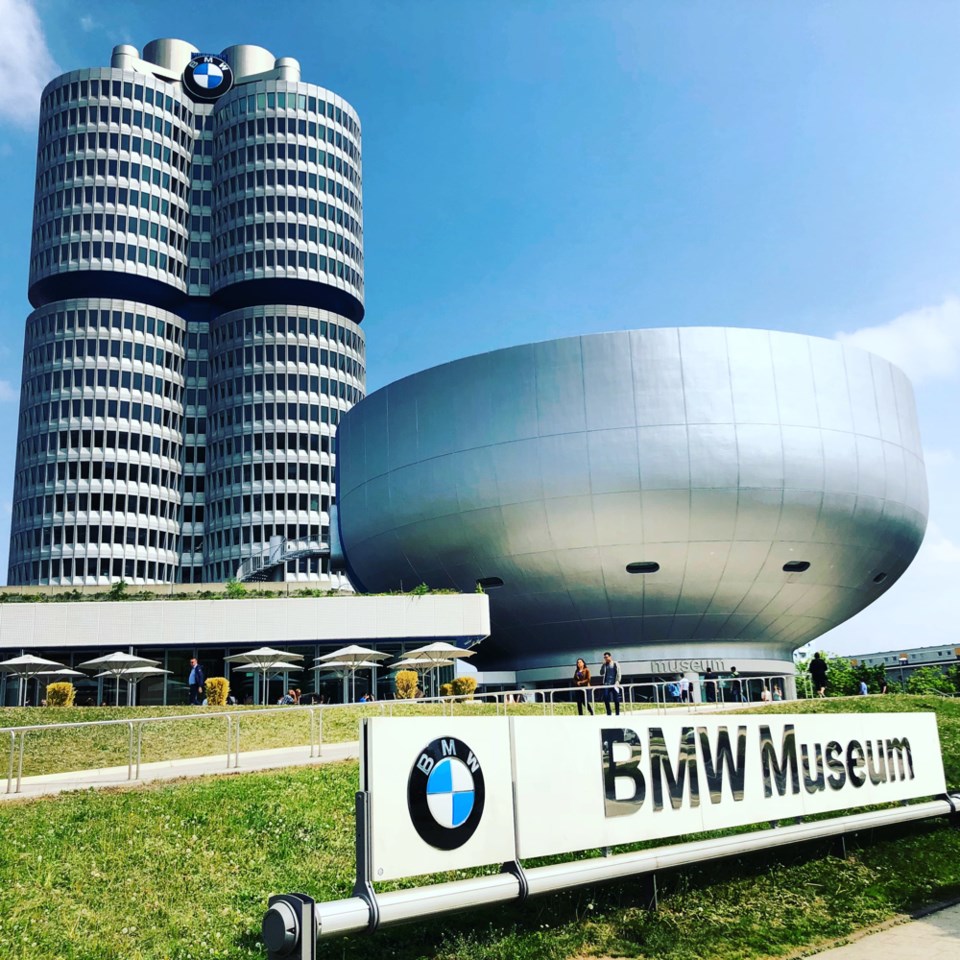 Even if you're not a car buff, the BMW Museum delivers an entertaining dose of history and automobile eye candy. Located near Olympiapark, the museum's space-age 1973 architecture and the modern spectacle of BMW Welt showroom across the road is worth a visit on its own.
Man in the memorial
Anyone who walks down Munich's Promenadeplatz will notice there's one statue that gets more love than any other — that of Orlande de Lassus. However, the ongoing stream of fresh flowers, balloons, photos, homemade posters, candles, trinkets and personalized notes aren't for the Franco-Flemish Renaissance composer who died 1594. They're for Michael Jackson. The makeshift shrine has been going strong since the King of Pop's death in 2009 and, to the best of anyone's knowledge, adorns Orlande de Lassus's statue because it stands in front of the swanky Hotel Bayerischer Hof, where Jackson once stayed. In case you're wondering, it's not the same hotel where Jackson infamously dangled his child, Blanket, out the window for paparazzi and adoring fans. That was the Hotel Adlon in Berlin. The memorial hasn't been without controversy, however. In 2015, the Telegraph reported that a scuffle between rival groups of fans, calling themselves MJ's Legacy and MJ Memorial Munich, turned violent, with one woman claiming a rival fan threw a glass candle-holder at her. Authorities stepped in and government officials warned the memorial would have to, ahem, "beat it" if the two groups couldn't get along.
"If peaceful coexistence between the different groups of fans behind the Michael Jackson memorial is not possible, then sadly the memorial will have to be removed," the Bavarian culture ministry said in a letter to the fan groups.
It seemed to do the trick, and the Jackson memorial continues to burn bright. Shamone.   
If you go…
Lufthansa now offers daily flights between Vancouver and Munich on its new, flagship long-haul aircraft Airbus A350-900.
This writer was a guest of Lufthansa and Kempinski hotels, neither of which reviewed or approved this story prior to publication.