The Netflix original movie To All the Boys I've Loved Before may have just dropped on the streaming outlet August 17, but plenty of fans have watched the charming rom-com at least once, if not a few times.
Based on the novel by Jenny Han, the movie is the story of Lara Jean Covey (Lana Condor), a 16-year-old whose younger sister takes the bold but well-meaning step to send out love letters Lara Jean has been hoarding to the five boys she's had crushes on in her young life.
The film is smart and sweet, and hits a lot of notes that are appealing to a vast audience. And for viewers in Vancouver, there's a lot that might look familiar, from the Vancouverite cast members (i.e. Emilija Baranac, Anna Cathcart, and Madeleine Arthur) and the principal locations.
There aren't many locations used in the film (shortened to TATBILB for hashtag and convenience), but the ones they do use feature prominently in the film. And no surprise, while TATBILB is set in Portland, Oregon (though the books are set in Han's home state of Virginia), it was filmed in Vancouver.
Die hard fans, take note. Here are the primary Vancouver locations used in To All the Boys I've Loved Before. And if you haven't seen it (or need to see it again), it's perfect long weekend viewing.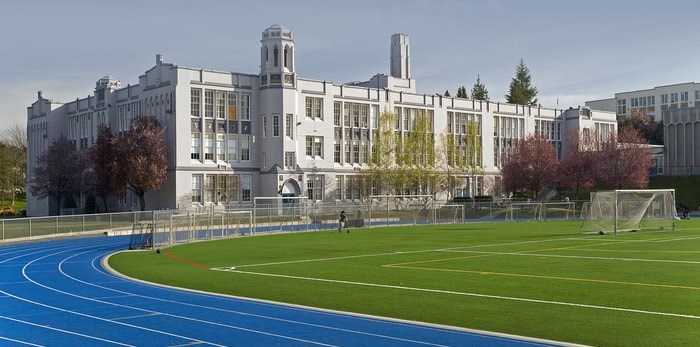 Adler High School: Point Grey Secondary School
Lara Jean, Peter, Josh, Christine, and Gen all attend the Adler High School, and there is a lot of on screen action here. Filmed at Point Grey Secondary School, you'll recognize the bright blue track and field (no spoilers!) where a lot of important moments went down, along with the picnic benches, parking lots, and bleachers–though those bleachers were put in for the movie. This school has some famous alumni (like Seth Rogen) and is used quite often for location shoots, so you may also recognize it from shows like Riverdale or The Man in the High Castle.
Address: 5350 East Blvd, Vancouver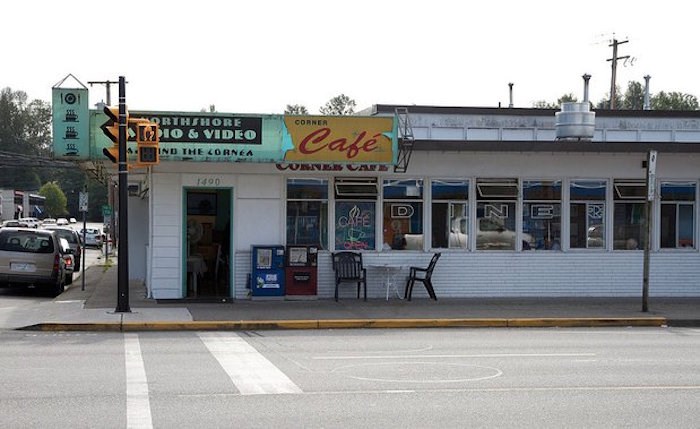 Corner Cafe
When Lara Jean needs a break from her life, she heads to the Corner Cafe for a drink and a think. It's also where she spends some quality time with the men in her life–namely Peter and her dad. The seemingly frozen in time spot holds a lot of memories for the Coveys. They used the exterior and the interior of this quirky North Vancouver diner for the movie.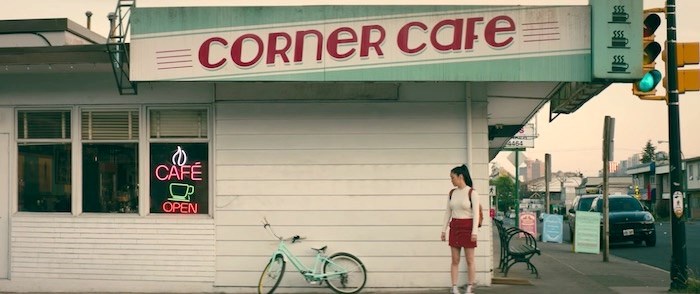 Address: 1490 Pemberton Avenue, North Vancouver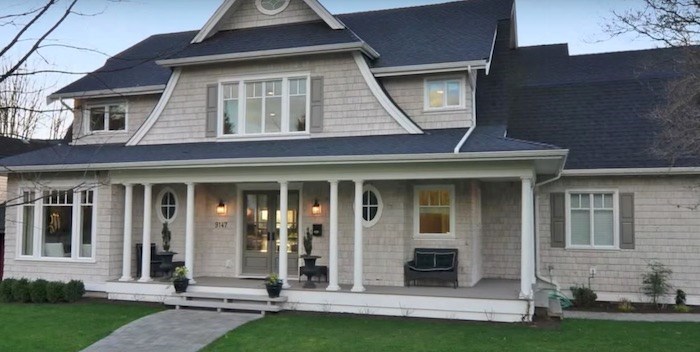 Lara Jean's house: Gay Street, Fort Langley
The Coveys have a pretty beautiful home, and it doesn't owe too much to movie magic. Located in Fort Langley, the house used for the Covey family is on Gay Street, and was used for the exterior and interior. A 2015 realtor's tour video gives a great peek into this beautiful property. Josh Sanderson's house, used for exteriors, is next door.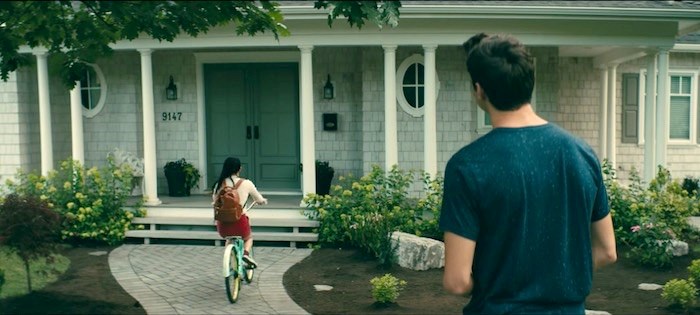 Covey home
Address: 9147 Gay Street, Fort Langley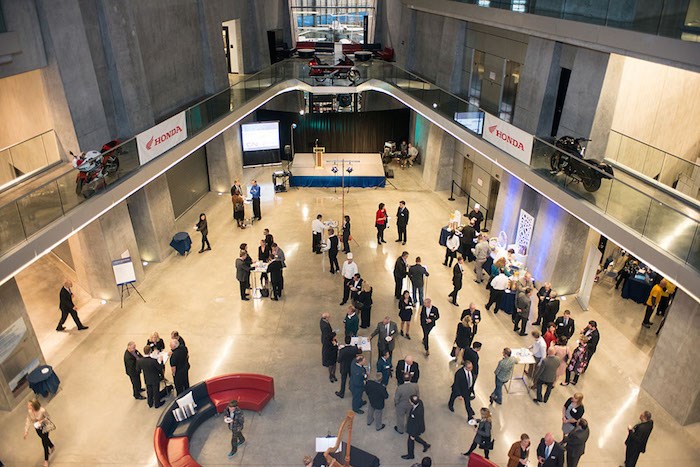 When Lara Jean and Kitty and their dad take big sis Margot to the airport, it's not quite at a real airport. The movie used the BCIT Aerospace Technology Campus–which is near the Vancouver Airport–as a location. That might be why it only kinda sorta looked like an airport terminal.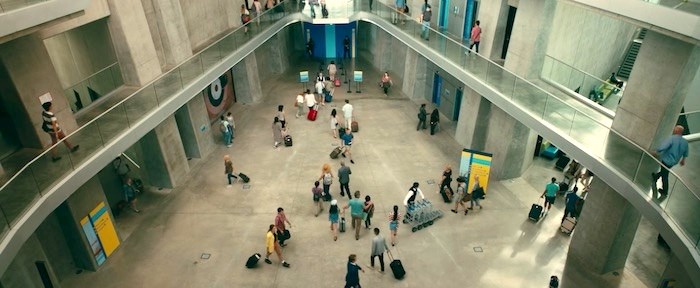 Address: 3800 Cessna Drive, Richmond