Knives have been sharpened, white jackets have been embroidered and fires are lit: Top Chef Canada returns for a seventh season, and the new class of "cheftestants" has been revealed.
This season, Top Chef Canada features an impressive roster of talented Vancouver and B.C. chefs among the 11 initial competitors (in a new twist for this season, three chefs will compete separately to earn the 12th spot).
Representing Canada's westernmost province are Paul Moran of Tofino Resort + Marina, Dennis Peckham of Metro Vancouver's Fraiche Sheet Foods, Phillip Scarfone of Nightingale in Vancouver, and Max Straczek of Fable in Vancouver. That's one third of the field representing B.C. — those are some great odds!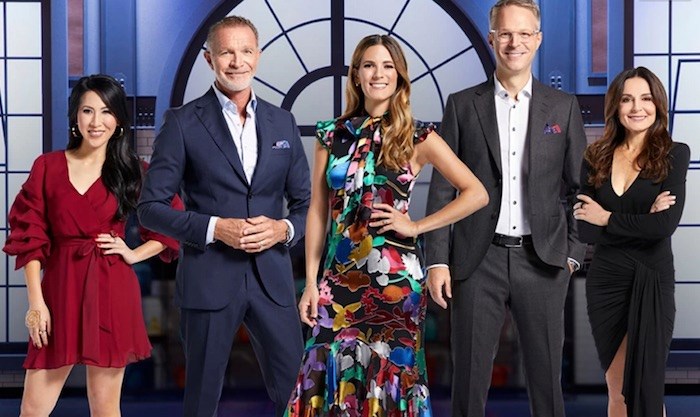 On the other side of the table are the hosts and judges, and the panel remains the same as last year. Host Eden Grinshpan is joined by head judge Mark McEwan, and resident judges Chris Nuttall-Smith, Janet Zuccarini and Vancouver's Mijune Pak.
This season the cheftestants will be "lighting up the kitchen with some incredibly competitive challenges and cooks for panels of world-renowned chefs, all in a bid to win this year's grand prize: a $100,000 cash prize from INTERAC, a design-inspired Café kitchen, a culinary tour of Italy for two from Air Transat, and $5,000 worth of Cuisinart products," according to Food Network Canada.
The talented field of competitors vying for the coveted title of "Top Chef Canada" include chefs from all areas of the culinary field, from secret supper clubs to food delivery services, and even some who have worked for past TC Canada contestants.
Top Chef Canada Season 7 kicks off Monday, April 1 on Food Network Canada.
Here are the 11 competitors (with our B.C. chefs in bold):
Tania Ganassini from Niagara-on-the-Lake, ON — executive chef/owner at The Norton Underground Secret Dining Society
Takeshi Horinoue from Montreal, QC — chef/partner at Restaurant Park, Lavanderia, Café Bazin
Hayden Johnston from Toronto, ON — chef de cuisine at Richmond Station
Sebastien Laframboise from Quebec City, QC — executive chef at District Saint-Joseph
Renee Lavallee from Dartmouth, NS — chef/owner at the Canteen
Paul Moran from Tofino, BC — executive chef at Tofino Resort + Marina
Dennis Peckham from Port Moody, BC — chef/owner at Fraiche Sheet Foods
Phillip Scarfone from Vancouver, BC — head chef, Nightingale
Erin Smith from Toronto, ON — chef (on maternity leave)
Max Straczek from Vancouver, BC — chef de Cuisine at Fable
Wallace Wong from Toronto, ON — the Six Pack Chef
Plus, here are the three chefs competing for the 12th spot:
Alexei Boldireff from Edmonton, AB — head chef at Baijiu
Benet Hunt from Saskatoon, SK — executive chef at Ayden Kitchen and Bar
Paul Kim from Toronto, ON — chef/owner at Doma
Click here for original article.