Polenta for the people! 
In the 16th century, members of the nobility fed locals in the Tuscan region a hearty polenta meal to counter a famine ravaging the area at the time. Ultimately, gathering together over a table to eat polenta together became a tradition that carries on to this day in many Italian towns on the first Sunday of Lent.
Polenta is made of boiled cornmeal, and can be savoury or sweet. The versatile dish can be done as a creamy, unctuous porridge, or made into a loaf that is cooled, sliced and either fried, grilled, or baked. 
Gastown's Di Beppe restaurant held the inaugural Festa della Polenta dinner last spring, and they are bringing the celebration back for another year.
The 2020 edition of Festa della Polenta will take place on Sunday, March 1. The sit-down multi-course dinner is served family style, and — as I can attest from having indulged last year — truly represents both a celebration of the dish and also a true feast.
The dinner will begin with a welcome aperitivo, followed by an array of cicchetti — small bites — and an insalata course before the main event. That main event is truly a showstopper, as staff will come to your table to pour out fresh, hot pots of creamy polenta onto a wooden board. Then come all the accompanying dishes, like braised veal osso buco in pomodoro, whole sea bream in vermouth cream, rapini with chili oil and wild mushrooms with roasted garlic, basil and red wine.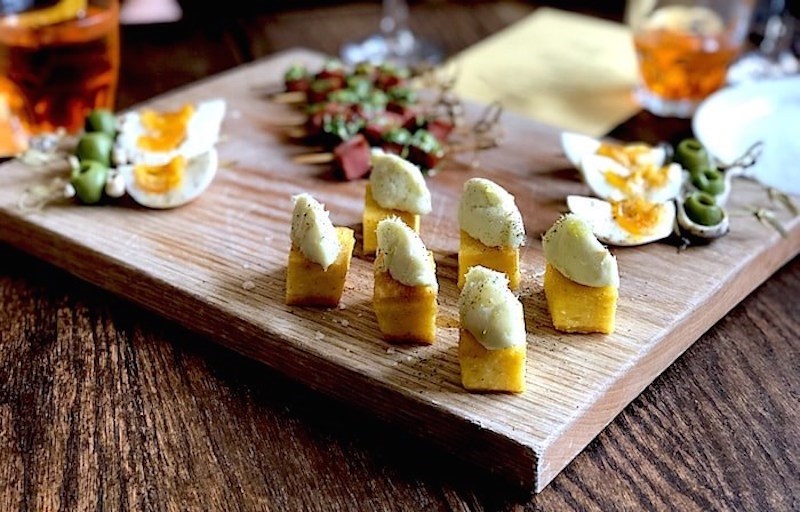 If you can manage dessert, you will get to try a sweet preparation of polenta, done as a zeppole — a deep fried ball — served with icing sugar, crema and Nutella.
For those who want to enjoy some polenta but can't join in the dinner, Di Beppe will be offering polenta specials during the month of March. Those specials will include veal osso buco (slow-cooked veal in tomato sauce and red wine, Parmiggiano-Reggiano), $29; sepia al nero (traditional Venetian squid cooked in ink and tomato sauce), $26; and whole sea bream for two (oven-baked with lemon, chili and parsley, vermouth cream), $65. 
Di Beppe's 2nd Annual Festa della Polenta
When: Sunday, March 1 at 6 p.m.
Where: Di Beppe – 8 West Cordova St.
Cost: $89 per person plus tax and gratuity; purchase tickets online via Di Beppe