Walking along the paved path circling San Buenaventura State Park in Ventura CA, it wasn't hard to spot the Jolly Oyster shuck shack from a distance.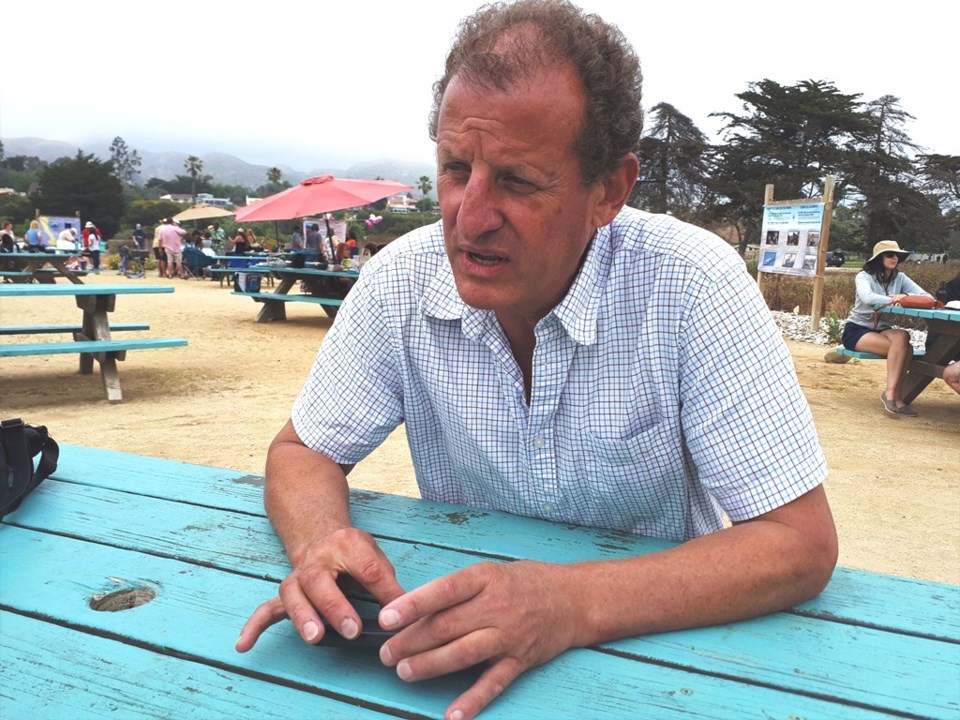 The distinctive blue trailer was in sharp contrast to the Champagne-coloured sand dunes that act as backdrop to the park's green space where picnic tables dot the sparse grass and an ever-growing, knee-high pile of grey and white oyster shells creates a natural barrier delineating the area from the rest of the park. On the waterside of the sand dunes, surfers paddled out in search of the perfect wave.
The setting was only made more perfect by the iconic California scene unfolding in front of the shuck shack and the mobile Jolly Oyster kitchen. And just like in a scene straight out of California-themed movie, casually dressed couples, families and groups of friends gathered around picnic tables enjoying steaming oysters dishes and fish tacos while children and dogs played and growlers of craft beer and bottles of wine were opened and shared amongst friends.
Customers are welcome to bring their own beer and wine to the Jolly Oyster. An amplified mix of classic rock tunes created a soundtrack just loud enough to make you want to sing along and quiet enough that no shouting was needed.
As we chatted with Jolly Oyster co-owner Mark Reynolds, he said the scene reflects his goal to bring people together for good food and fun while respecting the environment by harvesting oysters in a sustainable method. Fittingly as Reynolds spoke, the Beatles' "In My Life" began to play and as a young man sporting a man bun, sitting nearby began to sing, "There are places I remember..." I seriously looked around for cameras thinking we actually had stumbled onto a movie set.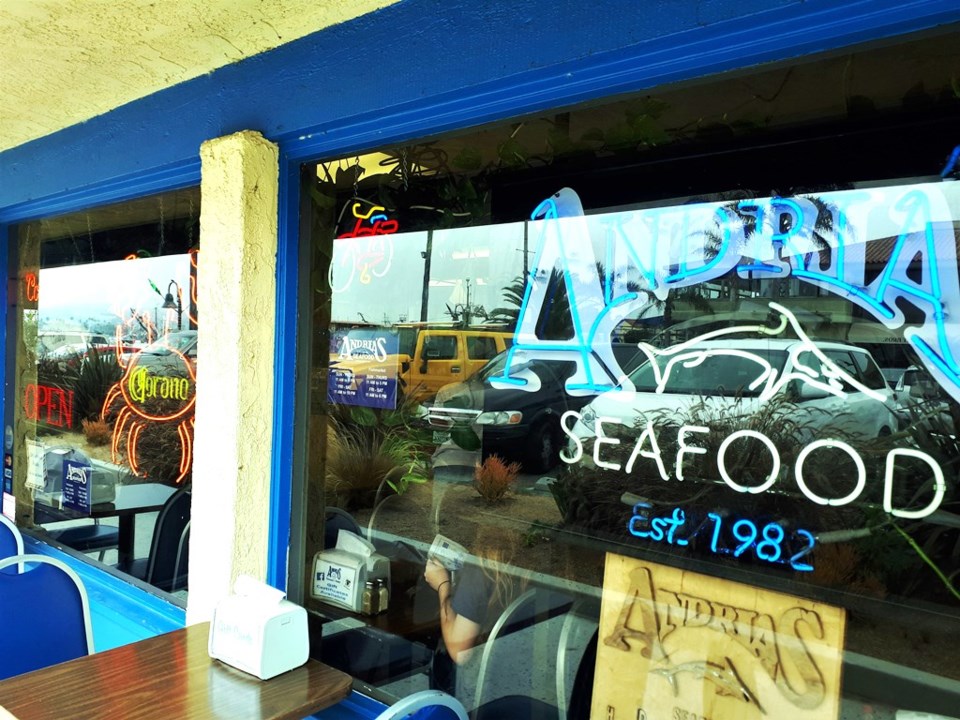 As much as Ventura is known as a surf town, and we saw our fair share of surfers, it has lots more to offer for those who aren't so inclined. A burgeoning food and cocktail scene includes a mix of new and old eateries, though we were drawn to the tried and true during our too-short visit. A highlight was Andria's Seafood Restaurant and Market at beautiful Ventura Harbor Village, famous for its fish and chips.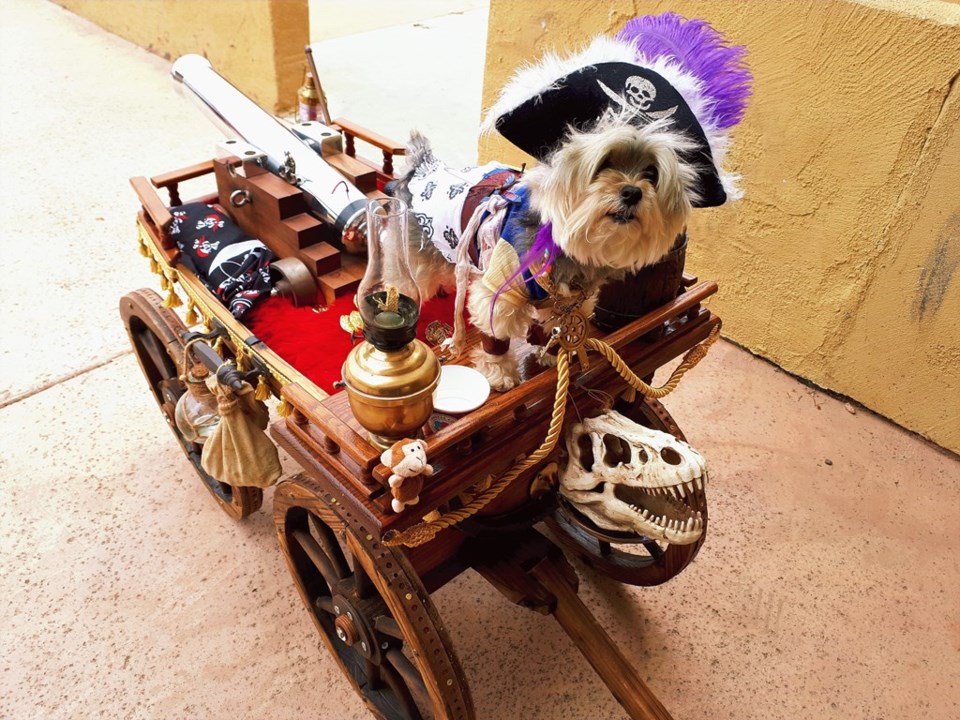 We visited the decades-old, seafood diner before checking out the annual Pirate Days celebration at the village, which included games, rides, food and men, women, children and dogs dressed as rogues, pirates and wenches.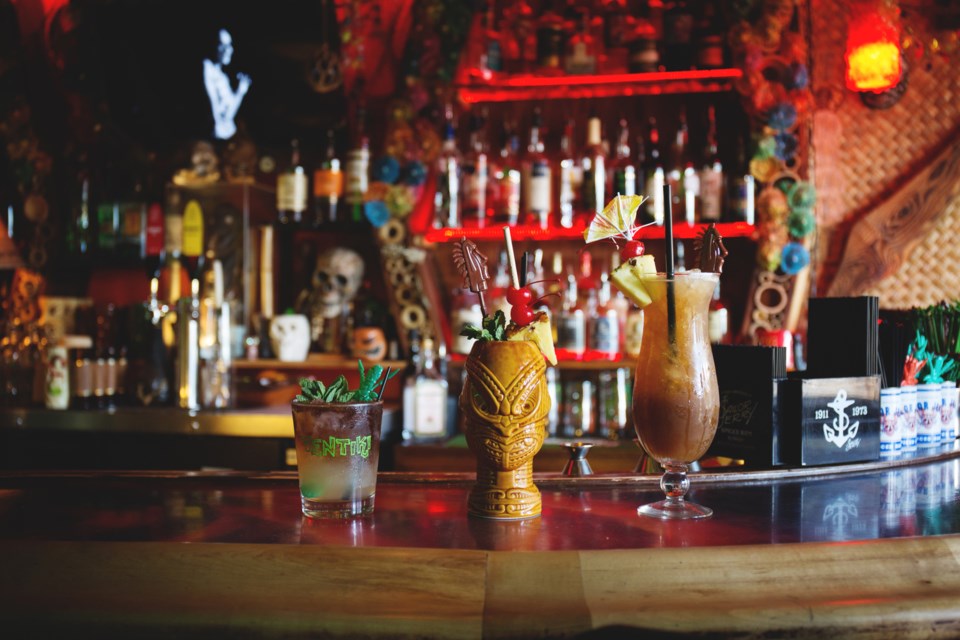 Other Ventura restaurants we really enjoyed included Cafe Nouveau for a wonderful breakfast with delicious home-baked goods, Cafe Fiore for some really great Italian food and VenTiki Tiki Lounge and Lanai where we enjoyed too many tropical drinks, followed by a late-night visit to In-N-Out Burger — as you do.
We struggled to fit in an many activities and restaurants as could over a two-day stay, but didn't even scratch the surface.
If you go:
Where to stay: We stayed at the Marriott Ventura Beach, which was central to the beach and San Buenaventura State Park, but was also close to all of the activities we enjoyed while in Ventura.
Channel Island National Park and Marine Sanctuary: Explore what's known as North America's Galapagos" islands to hike, kayak and snorkel while keeping a look out for whales, dolphins, rare birds and island fox.
Historic Downtown Walking Tour: This self-guided tour includes information on and stops at 30 historic points of interest, including San Buenaventura City Hall and San Buenaventura Mission, founded in 1782.
Ventura Pier: Stroll along this historic pier to grab lunch and watch surfers.
Ventura Harbor Village: Enjoy kayaking, stand-up paddle boarding and paddle boats or wander the more than 35 seaside boutiques and waterfront restaurants that make up the village.
Saturday Farmers Market: Go hungry and graze as you check out the fresh produce, bread, cheese, meat, seafood, nuts, honey and olive oil.
Art: On the first Friday of the month artists open their galleries for First Friday Art Walks.
Note: Dogs ride free on the Harbour Town Trolley.
sthomas@vancourier.com
@sthomas10