After years of experience working with air bags in light aircraft, the French company Helite has turned its attention to humans.
The Helite Hip'Air is a wearable device that includes two airbags integrated into a waist belt that inflate automatically over the hips when a fall is detected by an electronic system. The belt is described as ergonomic, light, easy to use and designed to allow total freedom of movement so is ideal for home, the mall or walks and hikes. The goal is to offer seniors a chance to once again enjoy mobility and independence.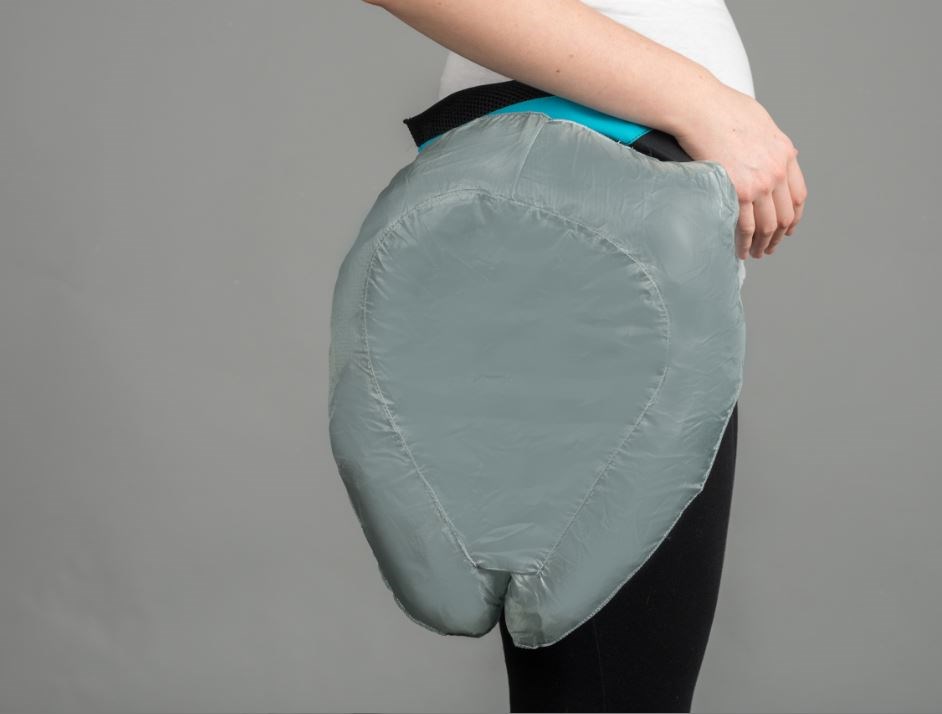 Helite is a Fench company founded in 2002 by Gérard Thevenot, a pioneer of the light aircraft industry. First created to develop safety in the light aircraft sector, the company eventually turned its attention to other high-risk activities, including the creation of airbags for motorcycle riders, horseback riding, skiing and now seniors.
Researchers developed the inflatable hip protection system using airbag technology and an energy shunting method. They then organized crash tests with the new prototype and compared the results with standard padded hip protectors. According to Helite, the trials show the two hip airbags reduced the impact force by 85 per cent and have the potential to significantly reduce the number of hip fractures.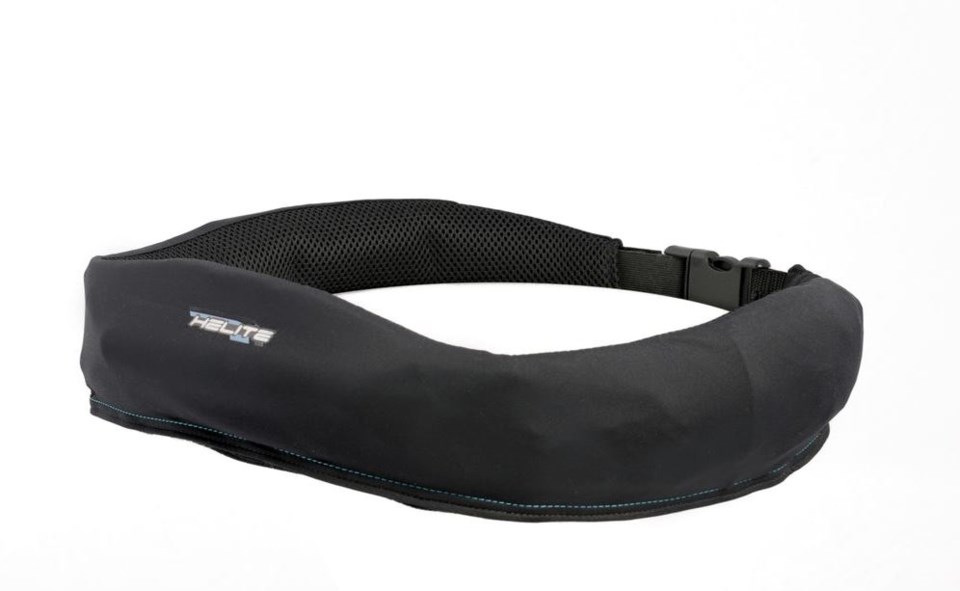 The belt includes an elaborated algorithm, which is able to measure and analyse the fall in progress faster than 1,000 times per second.  The system uses di­fferent types of sensors, including gyroscopes and accelerometers, to calculate motion in context and determine if the person is walking normally or falling. So after the algorithm detects a fall in 0.2 seconds, the airbags can inflate in 0.8 seconds.  
After more than 10 years of research and development, the Hip'Air is expected to be available by March 2018. Visit hip-air.com for more information.
@sthomas10