Rattling along in the back of a 1952 Mercury one-ton truck, my family and I took in the stunning views that surround Covert Farms Family Estate in Oliver B.C., located within Canada's only desert.
The truck stops at places of interest around the 650-acre farm, which takes 1.5 hours to navigate, and along the way our friendly and informative guide Krista filled us in on everything from the sustainable and organic methods used by owners Gene and Shelly Covert to their efforts to keep grape-loving bears from destroying crops. During those brief stops we'd all pile out of the truck for a closer look at this working organic farm and winery and eight-year-old Carter got to feed the llamas and highland cattle.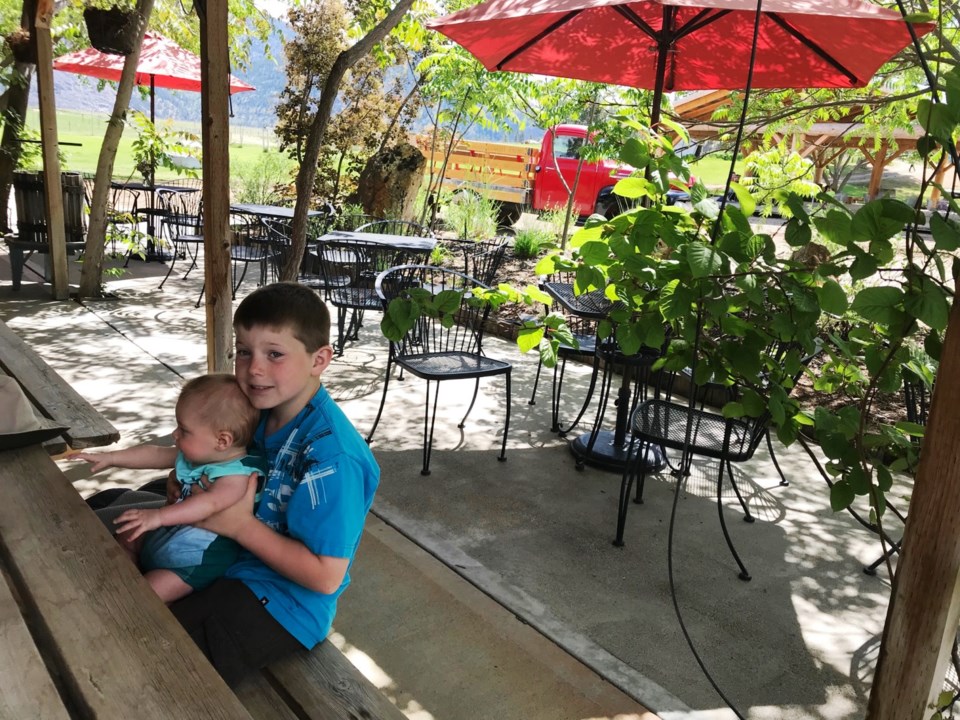 Back at the tasting room/store/outdoor sitting and play area the adults enjoyed a wine tasting and charcuterie board while Carter jumped on the massive pillow-shaped trampoline, played in the water feature and checked out the farm's animals. When it comes to a multigenerational activity, it doesn't get much better than Covert Farms where we could have all happily spent the rest of the day — if we didn't have swimming on our list of things to do that day.
We made the drive from Vancouver to Osoyoos on the May longweekend in just under six hours, including stops for lunch, shopping and bathroom breaks so even the eight-year-old enjoyed the drive without once asking, "Are we there yet."
We all shared a split-level, two-bedroom townhome at Watermark Beach Resort in Osoyoos with a full kitchen that easily accommodated me and my husband (water-view room upstairs), daughter-in-law Stephanie and five-month old baby Cooper (second bedroom upstairs) and the fold-out couch in the living room for my son Ted and Carter. And with just a one-minute walk to the pool complete with water slide, swimming was a big part of our weekend.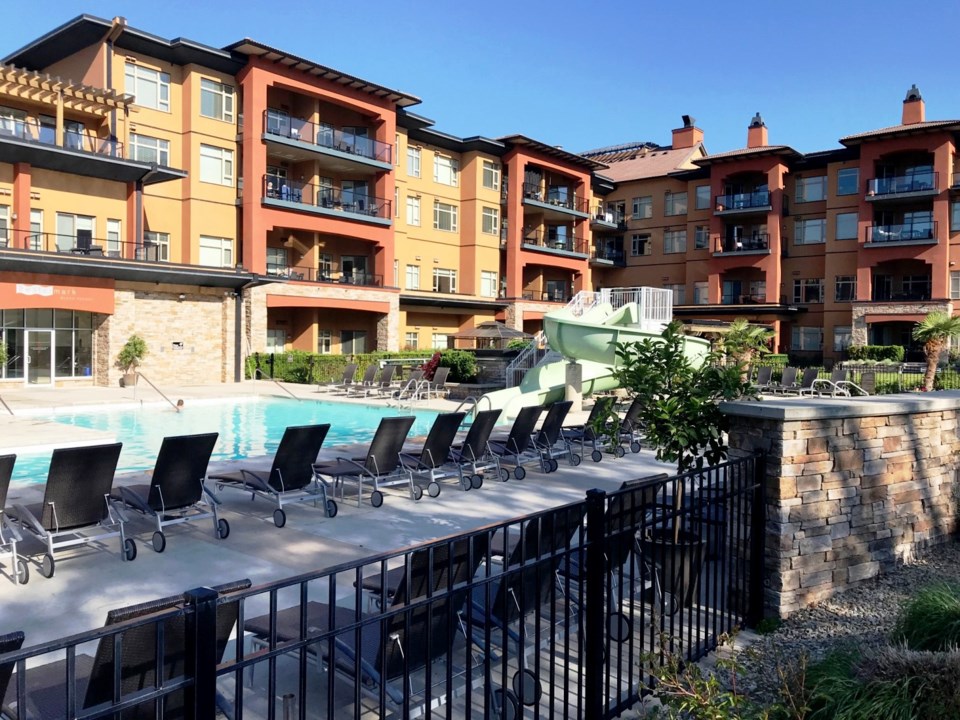 We also made use of the barbecue attached to our townhome and we grilled dinner outside when we weren't enjoying the fresh seasonal ingredients at Restaurant at Watermark, where chef Adair Scott has created a menu focussed on the local bounty offered by the Okanagan, including wine pairings from vineyards just a short drive away. We devoured a tasting menu for dinner that included an arugula salad with delicious salmon falafels and a platter of assorted meats and local vegetables. We took the leftovers back to our place to grill for breakfast the next morning. Meanwhile our breakfast at the restaurant turned Carter onto brioche French toast with fresh berries and vanilla cream, which may have spoiled him for any other version.
A group barbecue area beside the pool is available for Watermark guests to use and they can also enjoy fitness and yoga classes on the beach, try their hand at stand-up paddleboarding or relax at the spa. As well, the Watermark is central to world-class wineries and award-winning golf courses. Meanwhile, Osoyoos has become a popular Mecca for cyclists.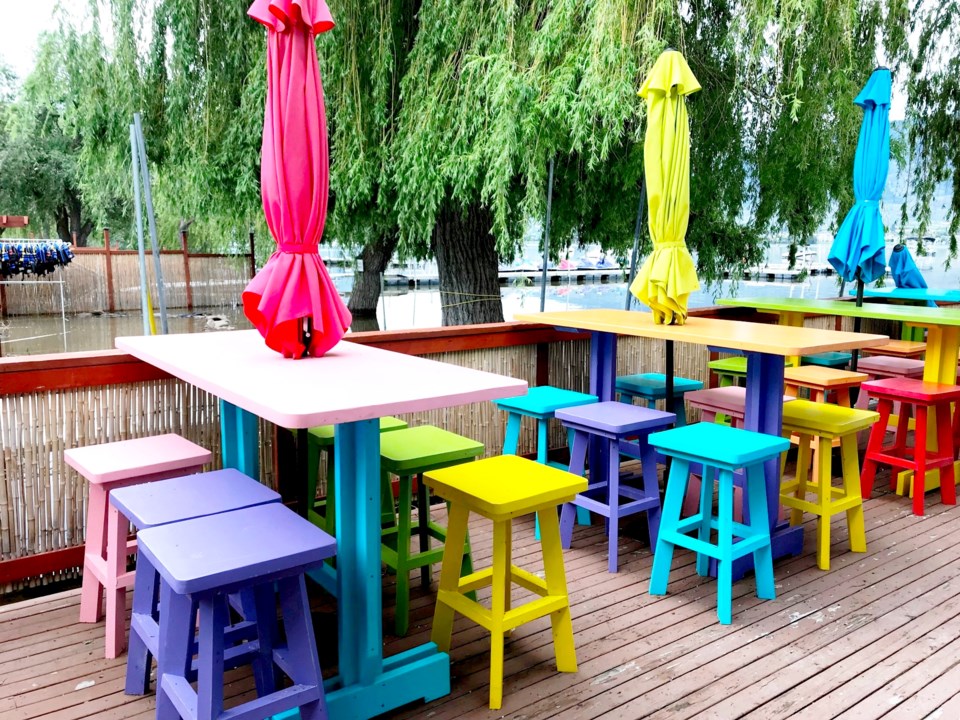 We also ate delicious Mexican food and drank jalapeno margaritas and ice cold Coronas at Spirit Beach Cantina at the NK'Mip RV Park where we sat outside at a table overlooking Osoyoos Lake. The cantina offers live music, a patio with great waterfront views and a casual, family-friendly atmosphere.
Eating aside, here are some other suggestions for a multigenerational trip to Osoyoos: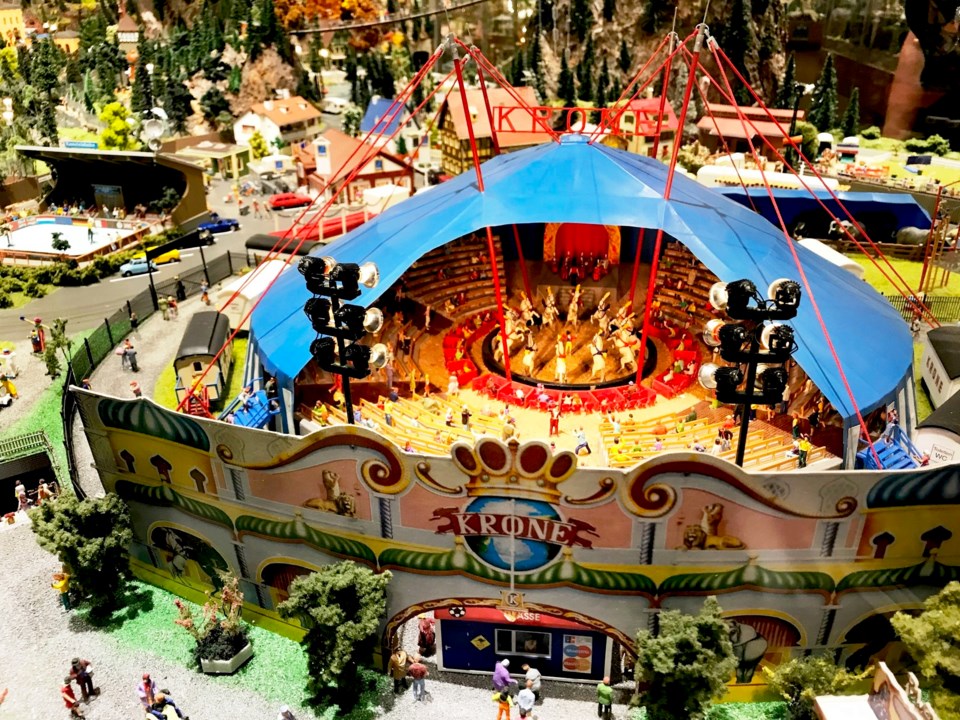 OK, there's a reason this attraction has been named one of the top 20 things to do in B.C. on tripadvisor.com — it's absolutely astounding. Owners Ulla and Poul Pederson and their family have created 4,000-square-feet of themed landscapes covered in more than 1,900 houses and 19,000, tiny hand-painted people. Our favourite scenes included a circus, music festival, Monster Truck track, lake and drive-in movie. Visit osoyoosrailroad.com.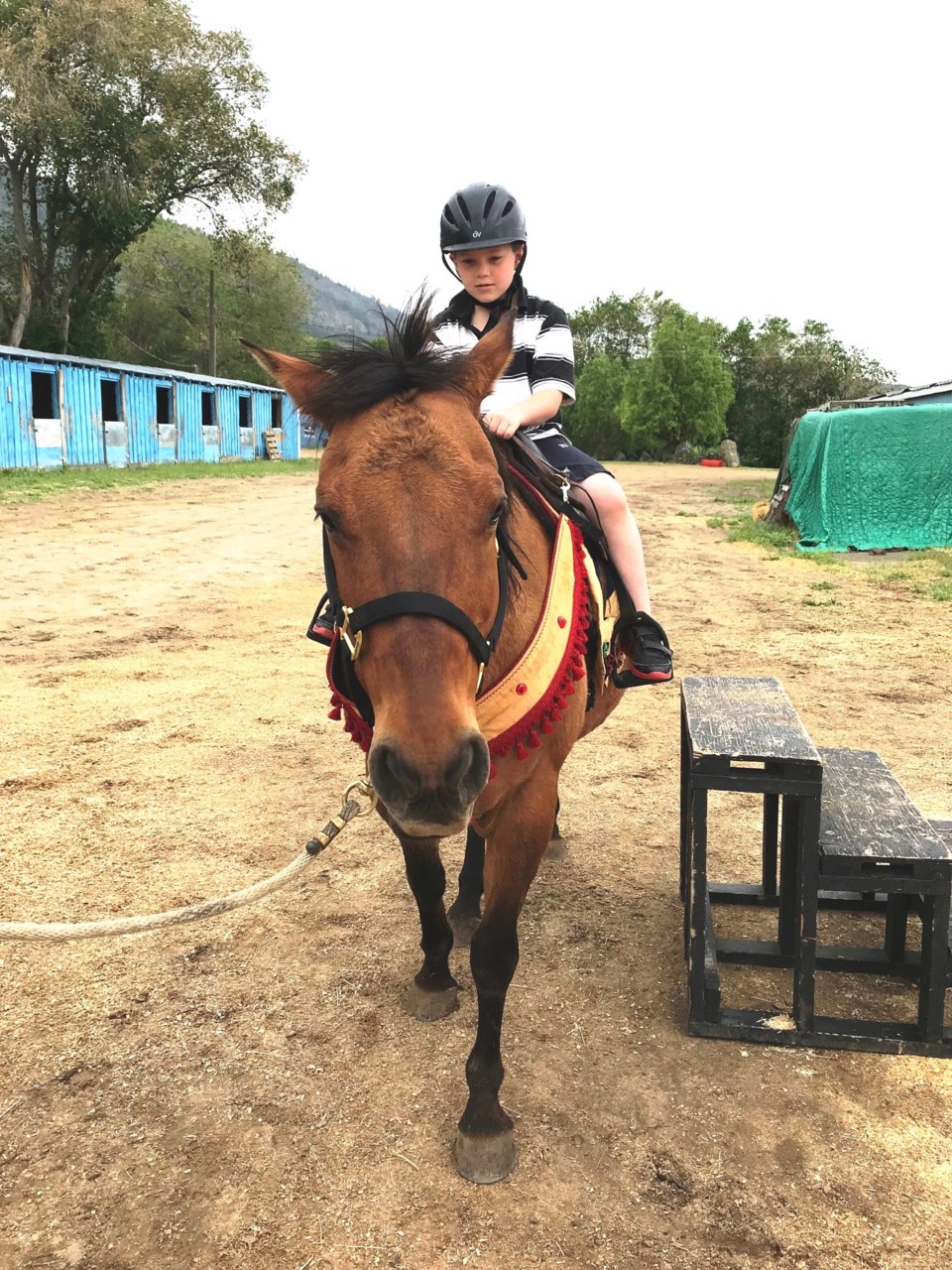 Carter enjoyed a long-lead horseback ride, while we toured the centre, a humane riding facility where the majority of horses come from rescue situations, including several saved from a slaughter house. As well, owner Sherry Zarowny and Dave McGlynn use alternative riding equipment such as soft rubber hoof boots instead of steel horseshoes, saddles without hard frames and, whenever possible, bitless bridles. Visit sunhillsriding.ca.
Medieval Faire at the Desert Park Race Track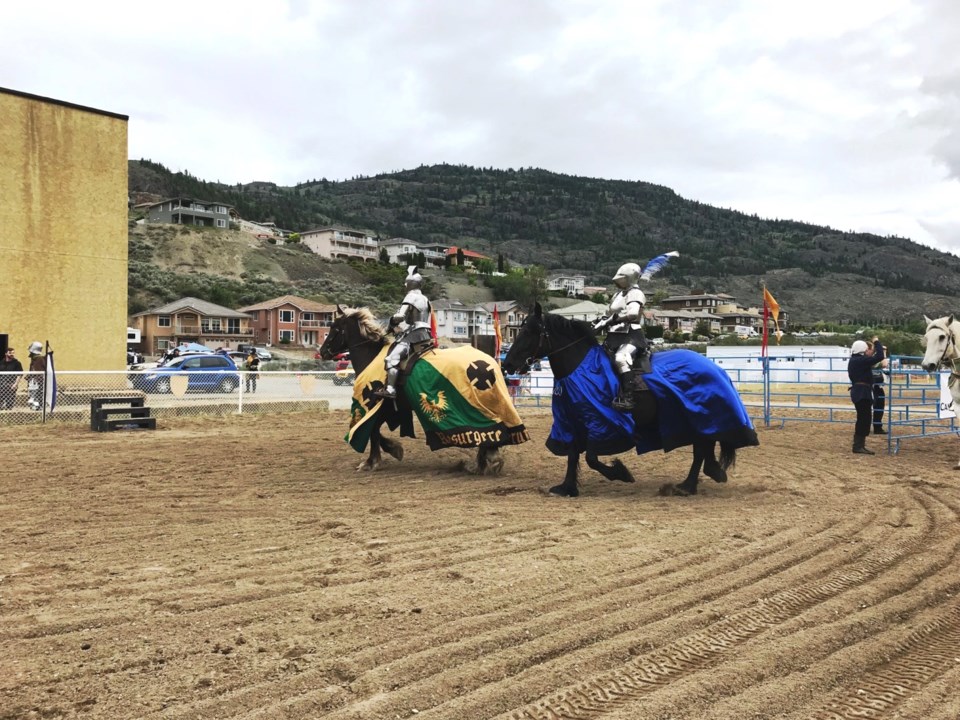 We were all pretty excited to watch live jousting for the first time at this annual event that transforms the race track into a bustling medieval faire including music, people in costume, kids games, axe throwing, stilt walking lessons, food trucks, a beer garden and vendors. Visit osoyoosfaire.com.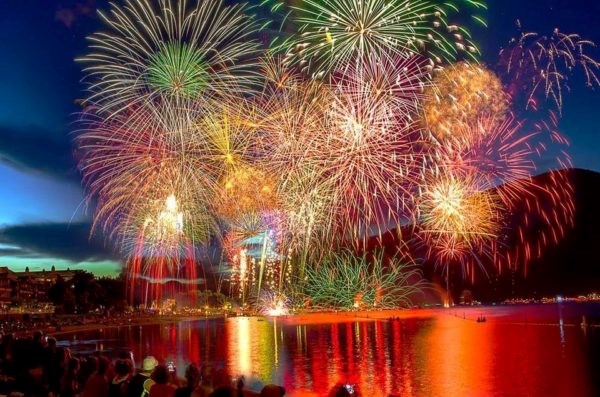 The 70th annual Cherry Fiesta, the Osoyoos Canada Day celebration, kicks off July 1 with a pancake breakfast followed by a parade, children's activities and entertainment. The festivities also include the biggest Canada Day fireworks display in Western Canada, starting at 10 p.m. at Gyro Beach. Visit osoyoosfestivalsociety.ca.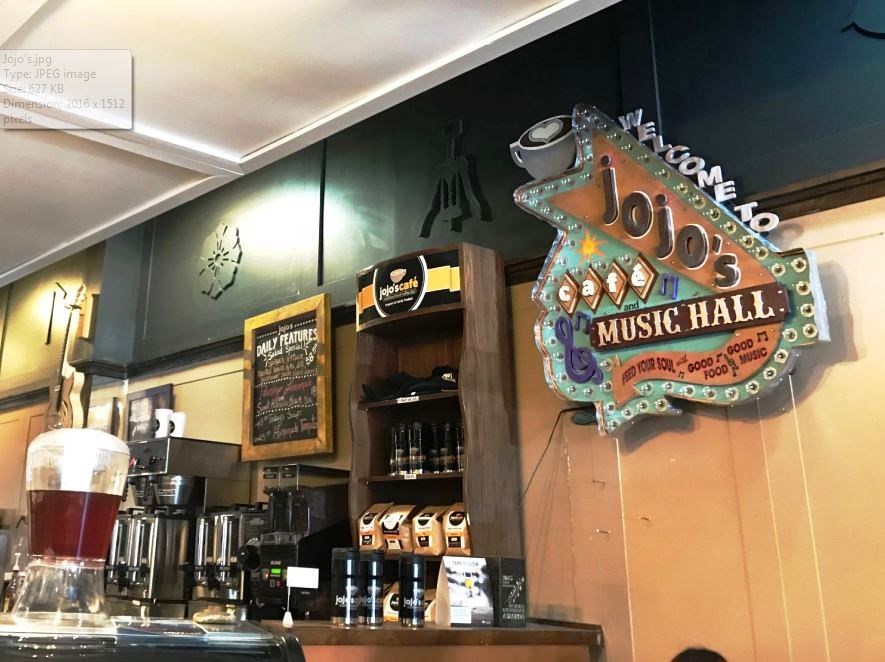 Tip: If you're looking for a great cup of coffee and pastry or sandwich, visit Jojo's Café on Main Street. We not only bumped into Poul Pederson from the model railroad, but also chef Adair Scott from our resort so we knew we were in the right spot for breakfast. 
sthomas@vancourier.com
@sthomas10