As the nights get longer and the sun slips below the horizon, we've compiled a to-do list of events and activities to hold onto that summer feeling and keep the chill of autumn at bay.
Nooners at the Nat
Nighttime might be the right time, but nooners at Nat Bailey Stadium to watch the Vancouver Canadians crack some bats is where it's at. There are only two regular season home games remaining where fans can catch nine innings of Single-A baseball before dinner, and both are against the dastardly Boise Hawks (Sunday, Aug. 27 and Wednesday, Aug. 30). Both games start at 1:05 p.m. and both feature the same perks as the nighttime matches — sushi mascot races, Bob the bear wandering the stands, the Chicken Dance, the dancing grounds crew, the seventh-inning stretch and the opportunity to eat a three-foot-long hot dog, which, if you want our honest advice, will in no way impress your date.
Details at canadiansbaseball.com.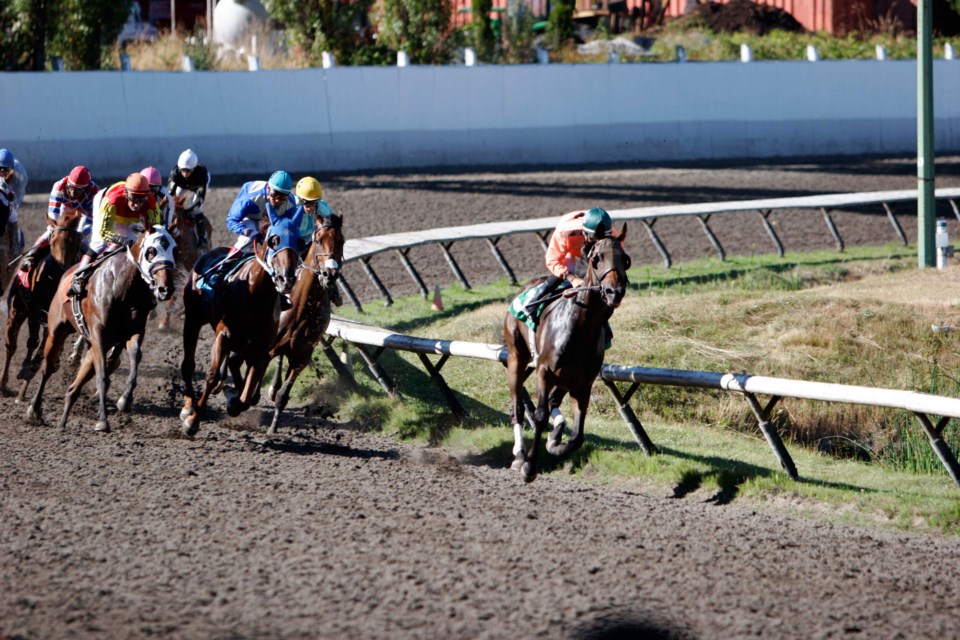 Betting on the ponies
Who knew gambling and drinking could be such a family-friendly activity? A trip to Hastings Racecourse truly is an old school delight. The view is fantastic, the beer selection not too shabby and the people-watching is hard to beat. And let's not forget the majestic horses, ridden by smaller than average people, racing their equine hearts out for a place in the winners' circle. Not sure how place a bet? No problem. There are people there who will guide you in your gambling pursuits. And when in doubt, just box your trifecta like a champ and pretend you know what you're doing.
Details at hastingsracecourse.com.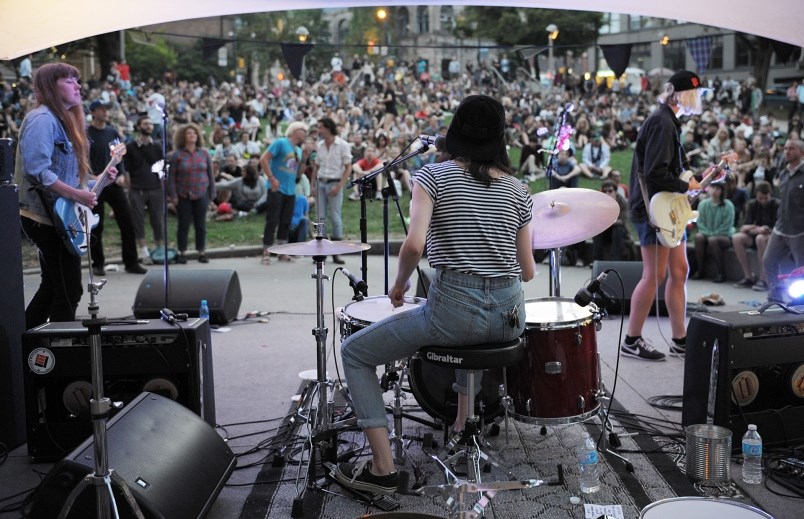 Victory is ours
Forget the overbooked campsites, the soul-crushing traffic and the cavity searches at the border. This Labour Day long weekend, park your hiney on the lawn of downtown's Victory Square for the 13th annual Victory Square Block Party, Sept. 3, 2-9 p.m. Presented by the Music Waste Festival, CiTR 101.9FM and Discorder Magazine, the block party showcases local, independent music in a free end-of-summer celebration that also supports local non-profit and independent media organizations. This year's bash features power-punk trio Needles//Pins, garage rock goons Dumb and harmonious hip hop act Laydy Jams, among others. And it's free.
Details at victorysquareblockparty.com.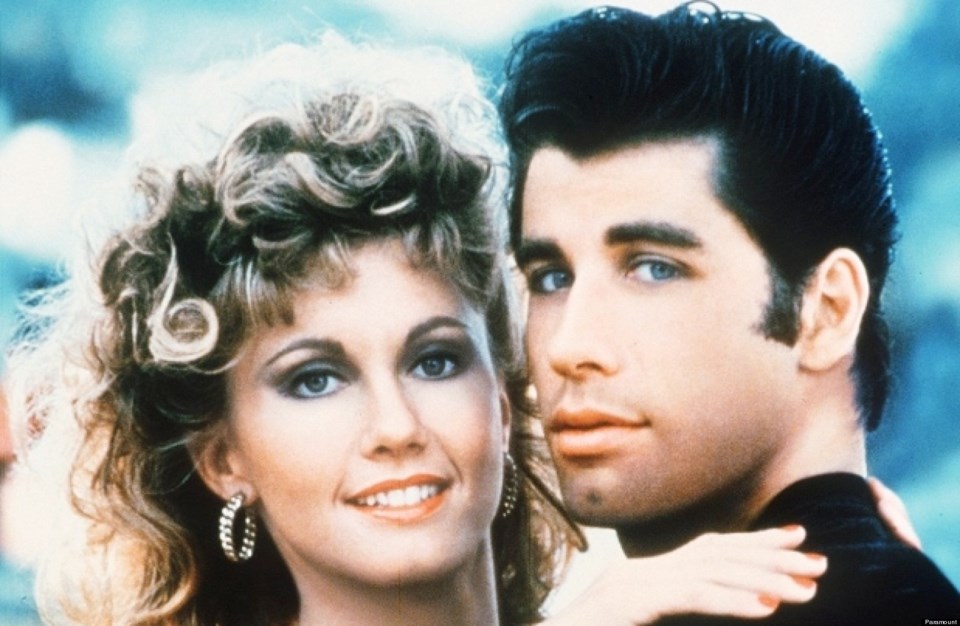 Tell me more, tell me more
Summer loving had me a blast. Summer loving happened so fast. Dust off your poodle skirt and add a dollop of Brylcream to your ducktail as the Rio Theatre hosts Grease Sing-A-Long, Aug. 26, 7:30 p.m. John Travolta and Olivia Newton John star in the beloved 1978 musical, while audience members can sing along to the lyrics that bounce across the big screen. All ages are welcome and costumes are encouraged since there is a costume contest. And don't forget, a hickey from Kinickie is like a Hallmark card.
Details at riotheatre.ca.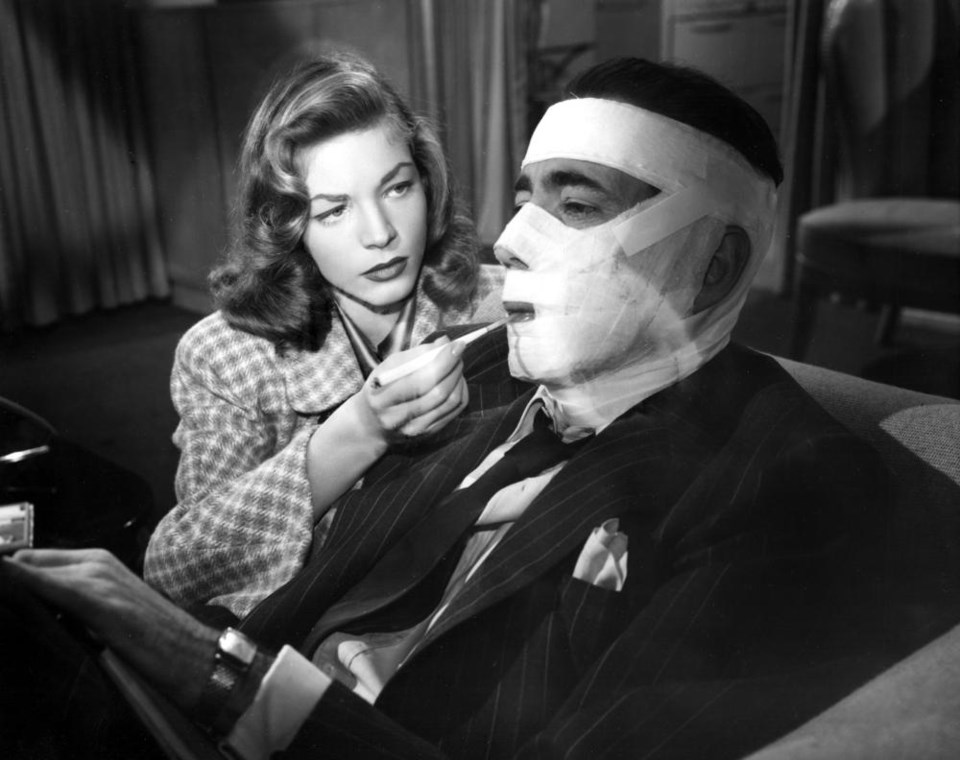 So near, so noir
Get your fill of dames, palookas and two-bit hoods during the last week of the Cinematheque's Summer Film Noir series. The annual foray into the dark, desperate world of American film noir includes such hard-boiled classics as 1952's Affair in Trinidad starring Rita Hayworth, 1944's Phantom Lady, Bogart and Bacall's stylish San Francisco-set thriller Dark Passage, 1955's Kiss Me Deadly and the sci-fi chestnut Invasion of the Body Snatchers.
Details at thecinematheque.ca.

Galaxy gazing
There's nothing quite like sitting in an iconic Vancouver park watching a popular movie. Before the end of August don't miss catching a final free flick in the Evo Summer Cinema series screening at Stanley Park. The last screening of the summer is Guardians of the Galaxy Vol. 2 on Aug. 22. Free seating is available on the grand lawn at Ceperley Meadow for up to 5,000 people. No reservations are necessary. There is also VIP seating available for purchase for those who'd prefer one of the 100 reserved Adirondack chairs.
Details at freshaircinema.ca.

Truth is out there
Without wanting to concede a scintilla of validity to Donald Trump's "fake news" claims, he does have a point. (Or, rather, the point has him.) We do have to question what we accept as the truth. And question we do when we visit Unbelievable, the Museum of Vancouver exhibit that was inspired by the American president's affinity for "alternative facts." In ways both blunt and subtle, the exhibit asks us why we put our faith in certain narratives and symbols, both those about the past and those we create to explain our present-day lives. "Ignorance doesn't stop us," the exhibit says. "If people know nothing about something, they create a story about it." Discover the Unbelievable until Sept. 24.
Details at museumofvancouver.ca.

Swim with the fishes
People who don't think they have a we-all-share-one-planet connection to salmon may be surprised by their reaction to Uninterrupted, a nightly art installation in North False Creek. Standing under the Cambie bridge at dusk and looking up at slow-motion video of spawning salmon is a surprisingly moving experience. Metres away, the waters of False Creek are not safe for swimming in, let alone living in. The images of these salmon, projected onto the underside of the bridge, work their way into our subconscious. There is a connection between us — and that connection is water. The show starts at 9 p.m. Tuesdays to Saturdays and is free. It closes Sept. 24.
Details at uninterrupted.ca.

A fair to remember
While the Fair at the PNE hasn't actually started, it does open Aug. 19. And those two short weeks always seem to fly by. Before you know it the entire thing is over, which means no more cricket burgers, show home tours, Super Dogs or specialty rides until next summer. In honour of Canada 150, anyone wearing red or a maple leaf on opening weekend will get in the gate for $1.50 (Aug. 19 and 20 between 11 a.m. and 1 p.m.). The Fair at the PNE runs Aug. 19 to Sept. 4.
Details at pne.ca.

Forecast calls for Sunshine Coast
It might take a ferry to get there, but it's still an easy day trip. Bonus: you only have to pay one way.
New to the Sunshine Coast is Gibsons Public Market, located five kilometres from the Langdale Ferry Terminal. Merchants include Art Meets Chocolate, Bowen Island Roasting Company and Market Tea & Bake Shop, Fromagerie De Baie, G. G. Greens,  the Fisherman's Market, RainFlorist and Emelle's Catering Market Bistro among others. The market also offers live music and special events.
Details at gibsonspublicmarket.com.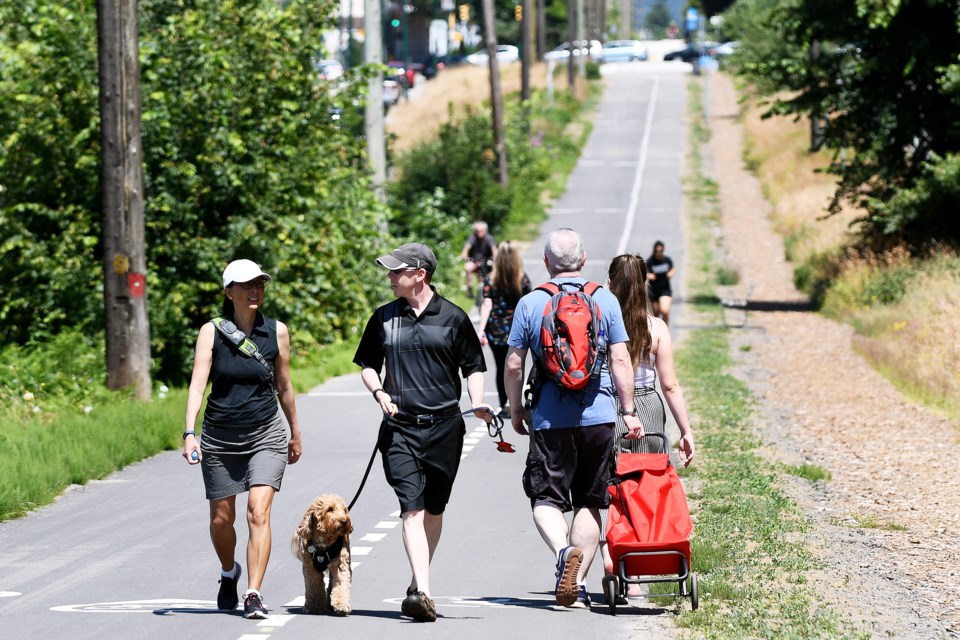 Go Greenway
The Arbutus Green has proved popular since opening earlier this summer — during a 12-hour period following the official opening in July, the city counted 2,000 cyclists and 700 pedestrians. Get out and see what all the fuss is about while the weather is still nice. The nine-kilometre corridor connects False Creek to the Fraser River. The current pathway is temporary while plans for the final design are still in the works. It includes an all-weather hard surface that is divided for walking and cycling, a bark mulch path for walking and jogging, washrooms, benches and Mobi bike share stations.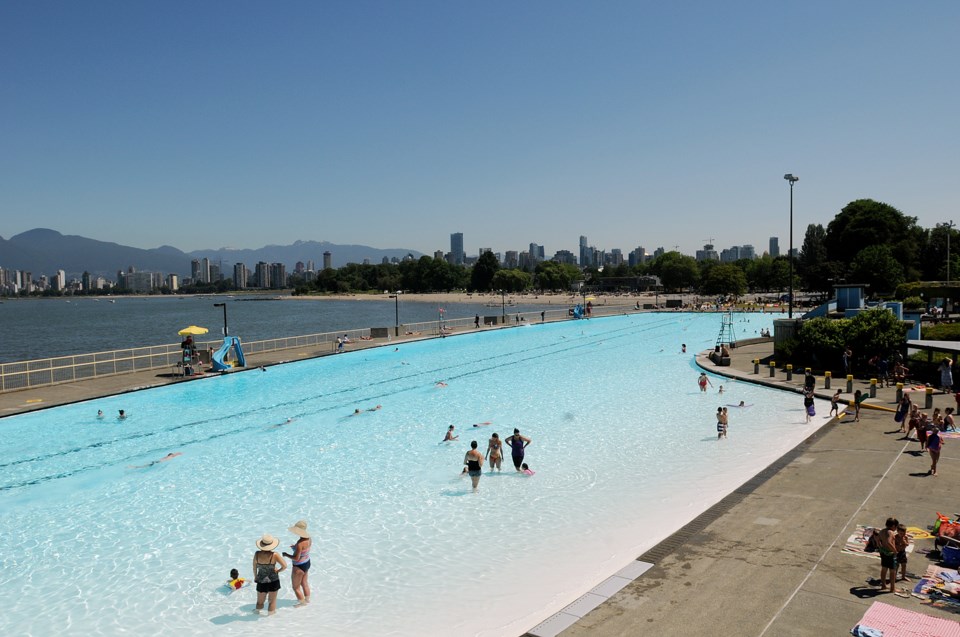 Pool party
There are just a few weeks left to take advantage of the city's outdoor swimming pools. Go for a swim while enjoying the view! The city has three full-sized outdoor swimming pools, as well as two shallow wading pools at Hillcrest and Maple Grove community centres. Kitsilano Pool (at Kitsilano Beach Park) is Vancouver's only salt-water swimming pool, featuring two slides, a water park and a café. It's open until Sept. 4. The outdoor pool at East Van's New Brighton Park has a 25-metre area for swimming lengths, a slide, a heated leisure pool and a sloped beach-style entry. It's also open until Sept. 4. The pool at Second Beach is near the beach, trails and forest of Stanley Park. It has a sloped entry, gradual depths and separated lanes for lap swimmers. It will remain open later than usual this year, closing on Sept. 17. For more information about Vancouver's swimming pools, visit vancouver.ca/parks-recreation.
 
Picture show
Some of the most iconic pictures in the history of music are on display in Vancouver until Aug. 25.
Having photographed the likes of Led Zeppelin, Debbie Harry, Lady Gaga and countless others, Bob Gruen's career spans more than four decades. His work has been the subject of documentaries and roughly 10 books. Gruen was also John Lennon and Yoko Ono's personal photographer during the 1970s, a relationship that spawned perhaps his most iconic photo of all: Lennon wearing a New York City shirt against the Big Apple backdrop. Gruen's first-ever curated gallery show on Canada's West Coast is housed at the Pendulum Gallery, located at 885 West Georgia St.
Details at pendulumgallery.bc.ca.

Market forces
Granville Island plays host to a weekly marketplace that puts the emphasis on social responsibility rather than the bottom line. Running each Tuesday until September, students and alumni from the Groundswell business school offer their wares across a number of niches and markets: personal training, yoga, artisanal items, chefs and those in the clothing industry, among others. The non-profit society offers business training to students that emphasizes social enterprise, sustainability and collaboration. Each weekly market serves as a staging ground to gauge a student's business model, while honing their selling acumen. The market takes place from 11 a.m. to 4 p.m.
Details at groundswellcommunity.ca/marketplace.