Solo travellers to Whistler will soon be able to check into Canada's first pod hotel — just in time to catch the end of spring skiing and the start of mountain bike season.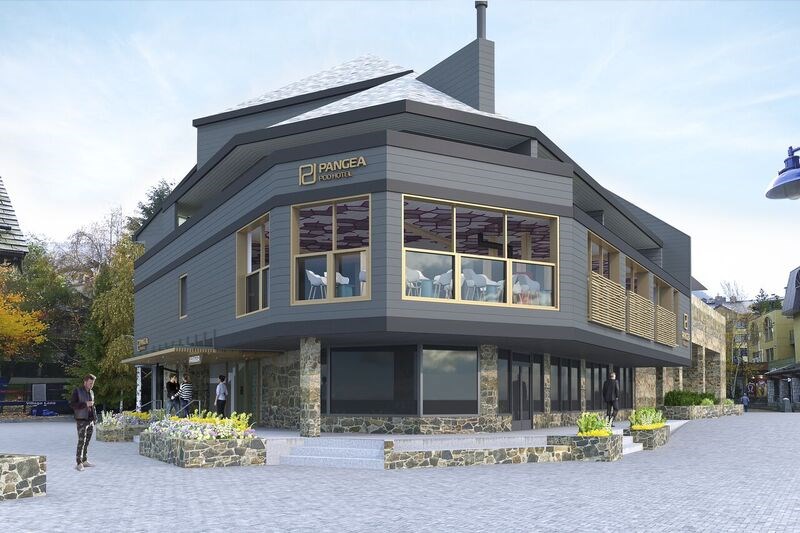 The $10 million Pangea Pod Hotel, created to bridge the gap between a luxury hotel and inexpensive hostel, is the first property of its kind in Canada. Whistler is famous for its luxury hotels where rooms can cost hundreds of dollars a night and less expensive accommodations are typically located outside the bustling village scene.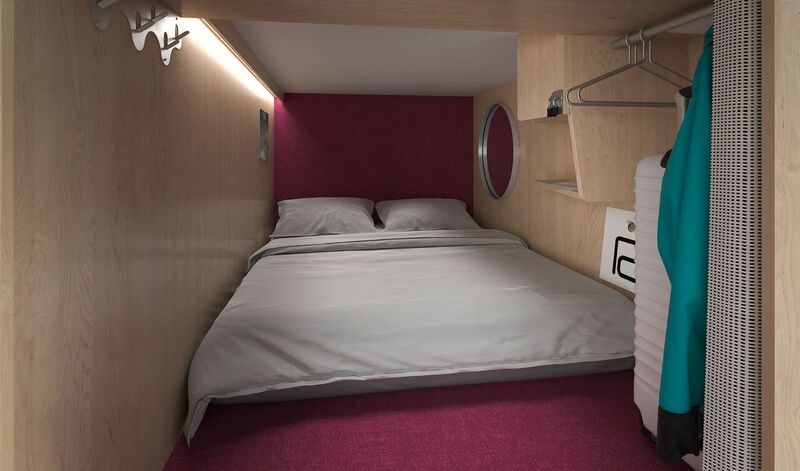 Scheduled to open this spring, the hotel will include 88 self-contained sleeping pods divided among several custom suites (see graphic below). Each pod contains a double mattress, soft LED lighting, individually-controlled fan to help circulate air and create white noise, USB and standard charging points, a lockable cabinet for valuables and electronics, hangers for clothes, hooks for towels, a storage area for luggage, artwork, mirrors and free WiFi. Instead of a door, each pod has a curtain to provide privacy. The hotel will eventually offer all-female suites upon demand.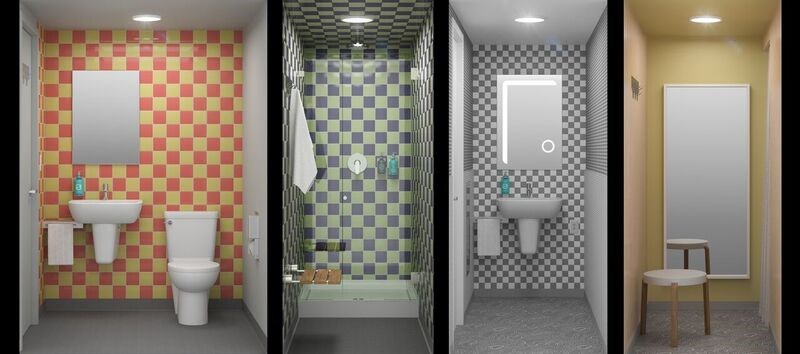 The bathrooms are shared, but located within each suite — so goodbye dormitory-style facilities — and are separated into individually-accessed washrooms, showers, changing rooms and stand-alone vanities. There are more than 60 bathroom components serving a maximum of 88 guests.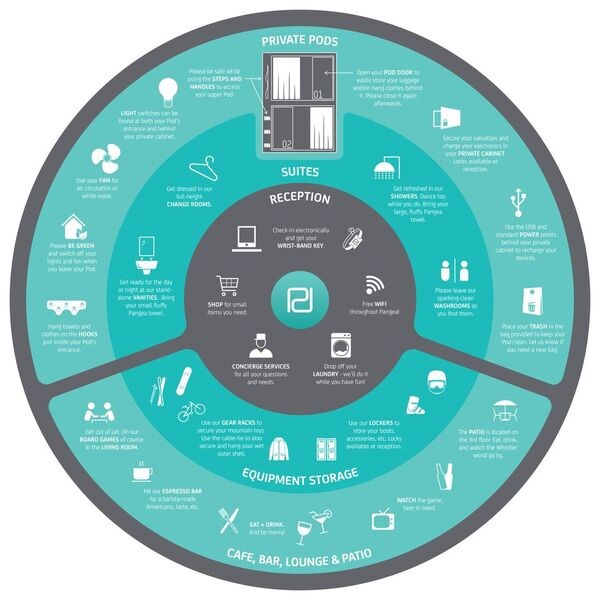 Pangea's communal spaces include the Living Room, the social hub of the hotel, which will offer a lounge, bar, cafe and espresso bar. The Living Room is perched above the village stroll and surrounded by floor-to-ceiling, drop-down glass panels. Other shared spaces include the Rooftop Patio, a bar offering views down to Mountain Square; and what's called the Toy Box, a secure storage area for skis, snowboards, mountain bikes and all accessories and outdoor wear — guests are asked to provide their own locks. Parking can be reserved online prior to arrival.

"Pangea is unlike anything else offered in Canada and we are thrilled to launch this concept in Whistler," said co-founder Russell Kling in a press release. Kling developed the project with his wife Jelena Kling. "Our unique pod hotel experience will speak to sophisticated, value-conscious guests unwilling to compromise on location, function and aesthetics."
The hotel, billed as "chic, shared and central," is located in the heart of the village at 4333 Sunrise Alley. The cost to stay has been described as "never more and often far less than half the price of a comparably located hotel." Exact prices to be released when the booking engine goes live in early 2018.
 
@sthomas10