My husband and I did a lot of online research prior to our first Windstar cruise, which included the Society Islands of French Polynesia — rightfully dubbed "Dreams of Tahiti" on the luxury sailing yacht the Wind Spirit. Read my story about our Dreams of Tahiti cruise here.
But, we struggled to find the practical information we were looking for (at least to us) in just one place. Hopefully, this list will provide anyone else lucky enough to be heading out on a Windstar Cruise of Tahiti enough basics to streamline their trip.
What to pack
This was my biggest concern and so of course I over-packed — as you do when you don't know what to expect. My questions included, do we dress for dinner? How hot is it really going to be? Is daytime dress casual or "resort" casual? What if it rains? What we found is that during the day, guests on the ship were very casually dressed, but the evenings were a mixed bag.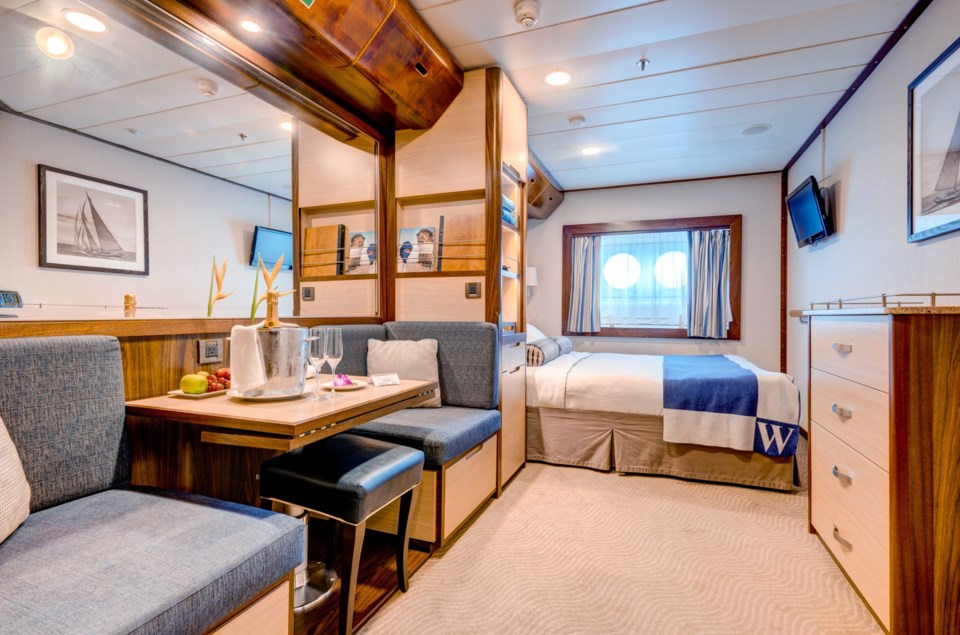 While some men and women took the opportunity to dress for dinner, others did not. And don't forget, it's very hot and humid so pack accordingly. Luckily, our state room on the Wind Spirit had enough storage I was able to put everything away.
Bathing suits
Tip: Once you've finished packing, take out half of your clothes and add more bathing suits and cover ups. We spent every day in our bathing suits, sometimes with shorts and a T-shirt or sun dress over top. But our bathing suits were the first thing we put on in the morning — whether we planned to stay onboard the yacht or were headed out on an excursion. I only took two bathing suits and by the end of our two weeks in French Polynesia, they were almost stiff from salt water and chlorine, despite the fact I rinsed them out every day.
Shoes
I also took too many pairs of sandals. We lived in our water shoes and flip flops during the day — water shoes are essential due to the coral in the areas we snorkelled. Comfortable footwear is also vital for walking in hot and humid weather. I paired my Sperry docksiders with cotton "no show" socks for a no-sock look without the discomfort of having my feet rub from sweating — and with "35 feels like 48" with the humidity, your feet will sweat. I took two pairs of almost identical silver docksiders — one new pair and another well-travelled. I ended up wearing the older ones the most because I didn't care if they got wet or dusty and left the new pair for wearing out to dinner. I also packed my trusty Merrell walking sandals, which are water resistant. And then I packed two more pairs of sandals that never saw the outside of a suitcase.
Evening wear
I could have easily gotten by with one dress, but instead I packed three. What worked really well for me was packing a pair of classic, cropped, wide-legged palazzo pants in a light material, which I paired with a variety of tops. My husband and I also got away with two pairs of shorts each. Note: Much to my husband's chagrin, long pants for men are a must for the main dining room AmphorA, but he quickly got over his fear of being too hot once he realized the area is air conditioned. As well, the food was so good that after our first visit to the dining room he had no problem changing into long pants for dinner. There are also laundry services available onboard at a cost if you choose to really pack light.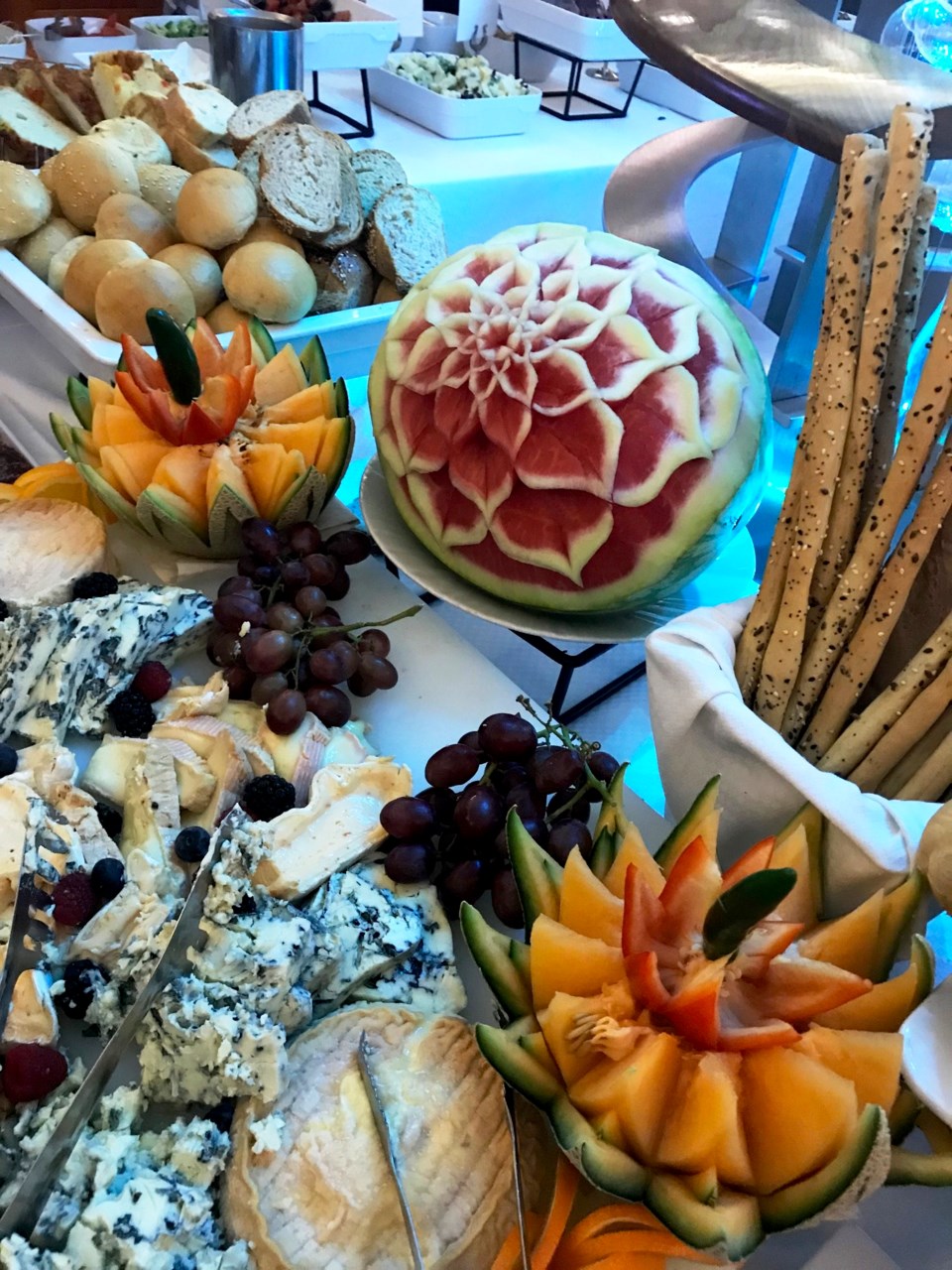 Food and drink
The AmphorA restaurant offers gourmet, course-by-course cuisine in the evenings and the Veranda on the top deck offers casual buffet and full-service dining for breakfast and lunch. All dining is open seating. And, for dining under the stars, we made reservations for the open-air Candles located on the top deck, which features steaks, seafood and skewers. And while long pants for men are not required for Candles, they are a must for AmphorA.
Liquor packages
Depending on how much you drink there is a liquor package to suit every need, but we went for the full-on Captain's Exclusive beverage package, which costs $52-US per person per day and includs high-end liquors and access to the mini bar in our stateroom. Meanwhile, the Voyager's Adventure wine package starts at $32 per person per day and includes all domestic and imported beers and a great selection of 20 fine wines by the glass — up to $8.50 a serving.
And for $42 per person per day, the Topmaster Discoveries pack lets guests choose from all domestic and imported beers and 33 premium wines by the glass — up to $11.50 a serving. Of course, you don't have to buy a package and can always just pay for your drinks as you go, but we didn't want any surprises with our bill at the end of the cruise.
Liquor
Passengers are allowed to bring a bottle of wine each onboard, but hard liquor is not allowed. We had purchased vodka at the duty free store in San Francisco because we had two nights on Tahiti prior to boarding the Wind Spirit and three nights on Moorea at the end of our trip. When we boarded the yacht we handed over our vodka for safe keeping and it was returned to our berth prior to disembarking. Passengers are also allowed to purchase wine and beer during stops along the cruise, but a corkage fee is involved if you want to drink it onboard.
Currency and tipping
It's the very healthy French Polynesian franc that dominates the region, but on the Wind Spirit we were charged in U.S. funds. That meant we paid the hefty exchange to convert our Canadian funds to American and then had to pay an extra 10-cents on the U.S. dollar any time we left the yacht to shop or eat out. I don't know if there's a cheaper way to get around it, but I would certainly research that if we went back.
But you don't really need much cash on the Wind Star, unless you want to gamble in the tiny casino. We also kept some cash aside for tips at the end of our trip. While we paid for gratuities prior to our cruise, we wanted to leave some extra cash for those crew members who made our trip even more memorable than we imagined it would be.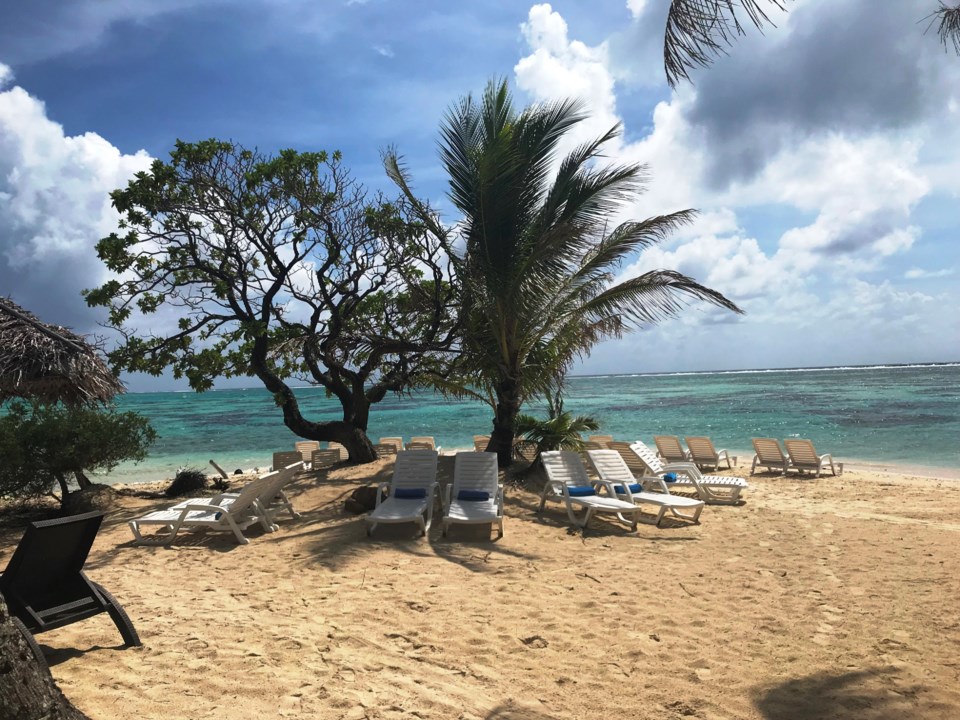 Excursions
At 6:30 p.m. each evening, we attended a happy hour in the lounge during which our vivacious destination manager Martina explained the excursions available the next day in detail and highlighted them by showing videos to demonstrate what each entailed. That helped us decide which activities best suited us, especially since my husband was waiting for knee surgery at the time so his mobility was limited.
But there were excursions suited for all abilities, including everything from snorkeling to tours of black pearl farms to scuba diving. And you don't have to sign up for an excursion to get off the yacht — tenders regularly ran between our ship and the shore every time we anchored so passengers can check out each location without committing to an activity if they choose.
Accessibility
There are no elevators on the Wind Spirit so we climbed a lot of stairs during our week onboard. We were on the second floor (closest to the main deck) and the breakfast buffet, pool and daytime bar are all located on the top (fourth) deck so that meant climbing up two floors from our berth each morning and then more stairs to go back to change clothes or grab anything we'd forgotten.
And there was also a steep set of stairs leading up and down from the outside of the ship to our tenders, which took us to shore. My husband used his cane on occasion, but there are enough rails on the stairs he pretty much left it in our berth unless we were heading to shore.
We also had no problem climbing down the circular staircase leading to the activities platform off the stern of the ship, where we also climbed a few more steps to easily get in and out of the water.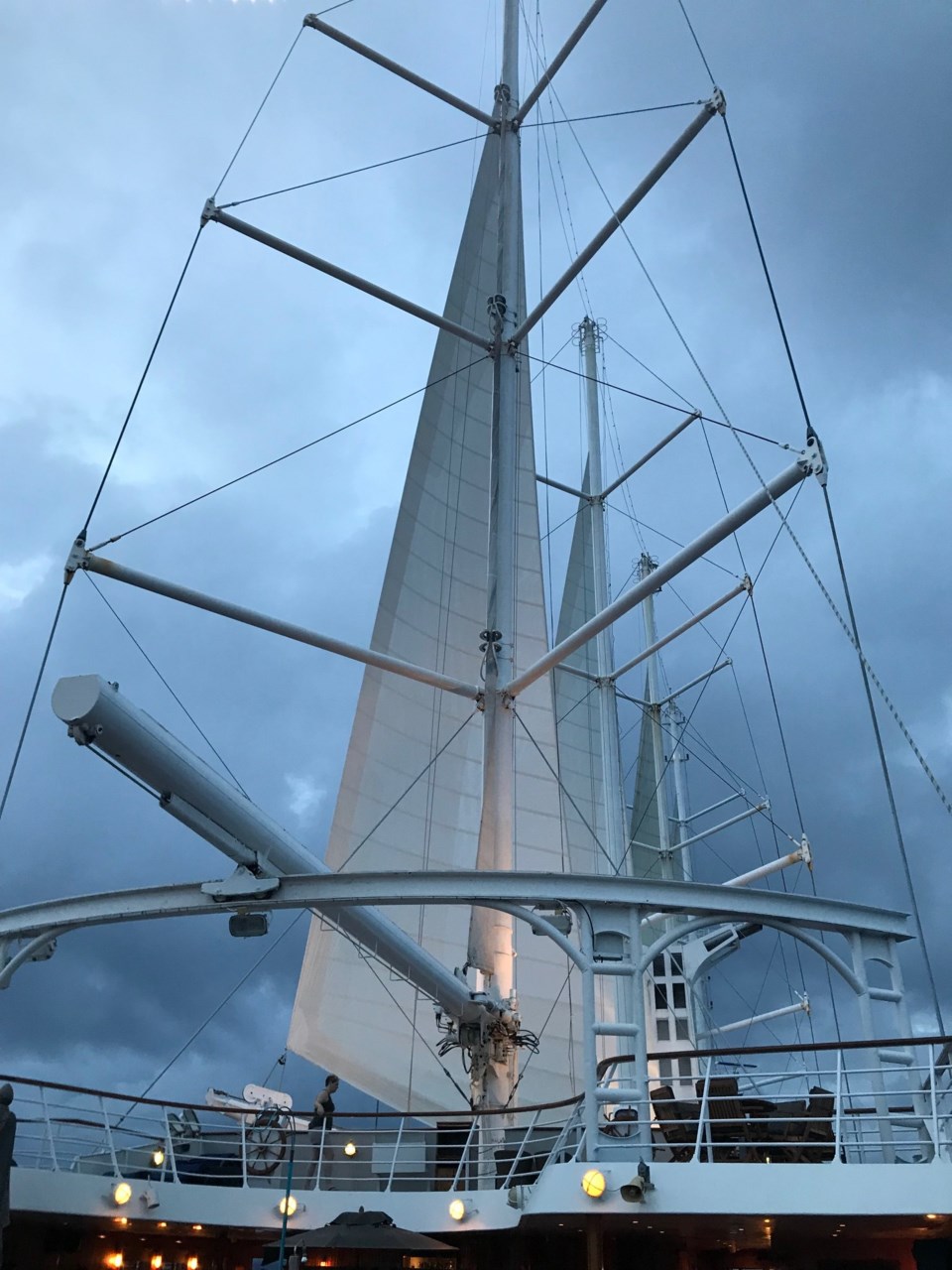 The sails
While the sails are dramatically unfurled for each sail away we experienced, they don't actually power the boat. But they look magnificent and make for great photo opportunities.
sthomas@vancourier.com
@sthomas10