Sitting in a chair under the oversized wing of a B-17G "Flying Fortress" at the Mesa-based, Arizona Commemorative Air Force Museum, Second World War veteran John LeClair signed his name to a panel of the bomb bay door.
LeClair's is not the only signature gracing the panel — his is on display beside those of other surviving Second World War air force veterans, whose sometimes scrawling script is testament to their age.
The majority of surviving Second World War veterans are in their late 90s. The war, which began Sept. 1, 1939, ended in September 1945.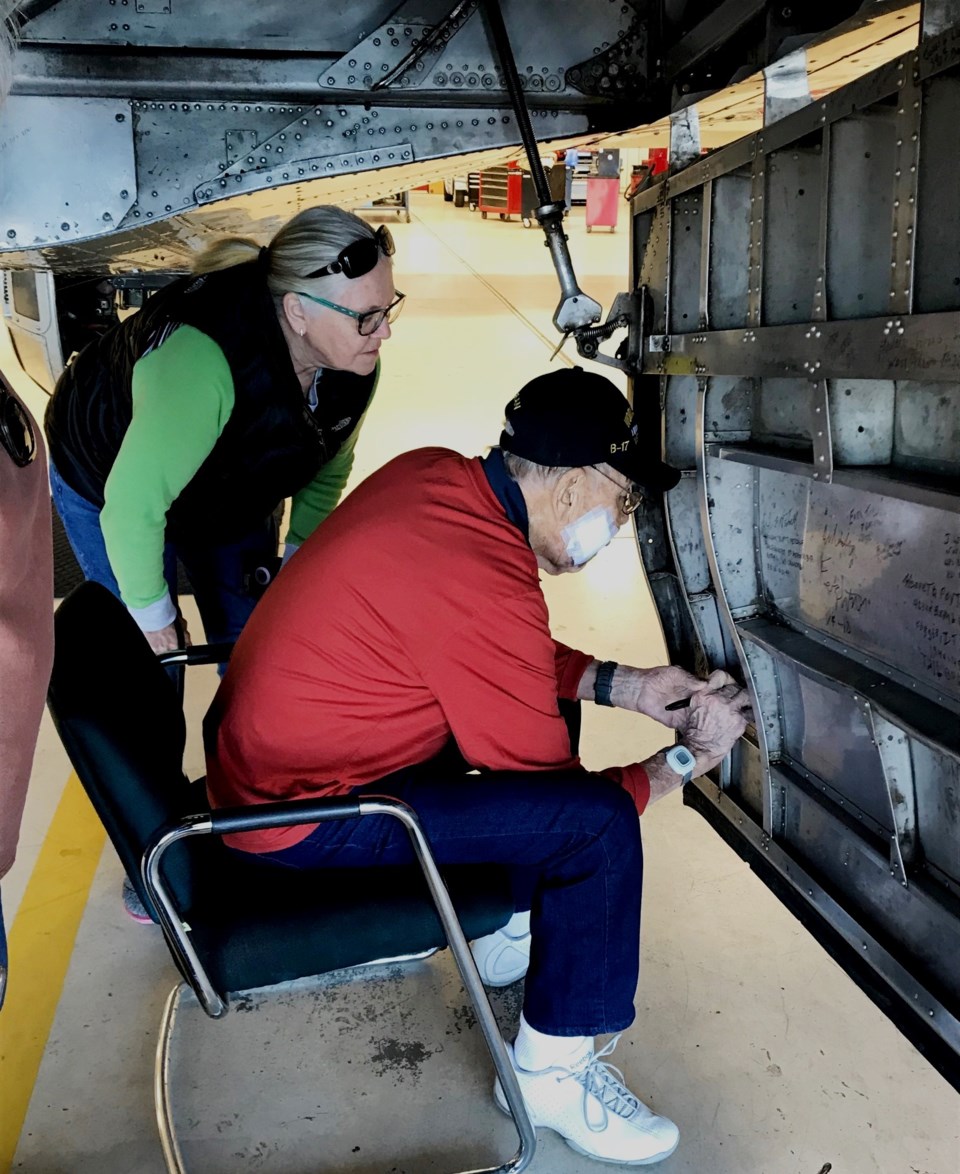 "They asked me to sign my name and anything else I wanted to write and add it to the bomb bay door," LeClair told me moments after signing his name. "So, I signed my name, the base I flew out of and how many missions I flew."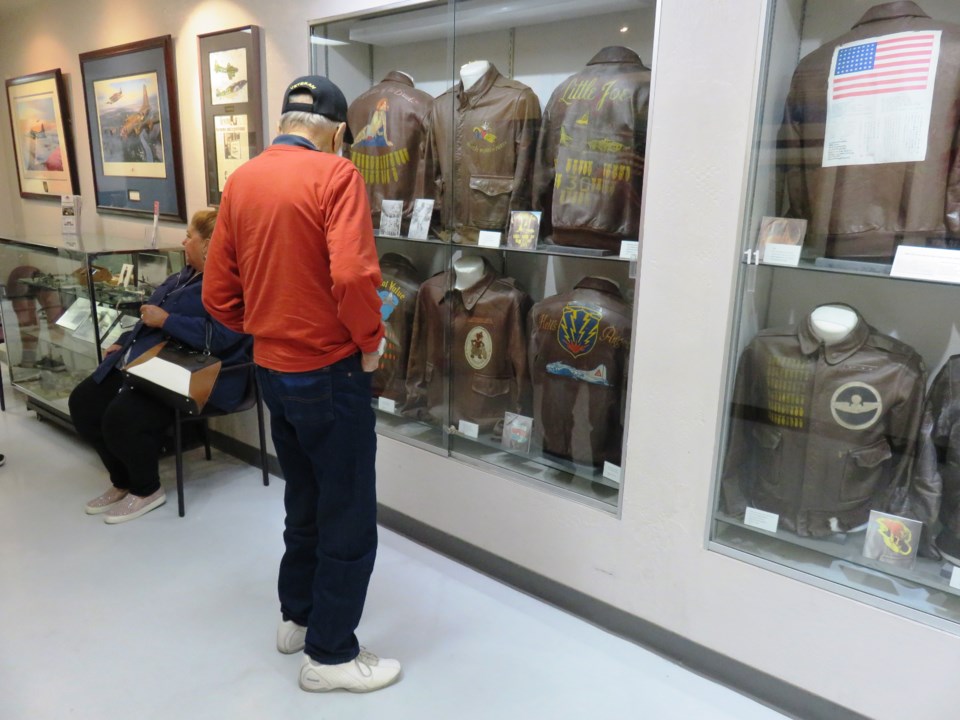 I was at the muesum as part of a press trip to Mesa and introduced myself after he finished signing his name, surrounded by his two daughters. The fact LeClair had survived the war at all was something of a miracle.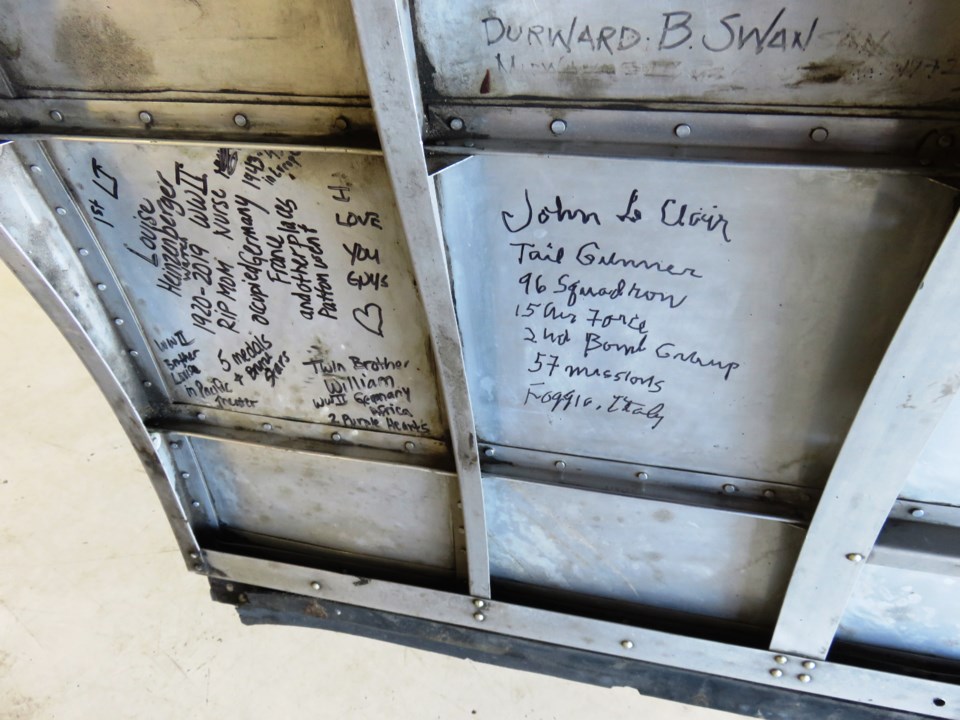 The veteran was a tail gunner on a B-17 and flew 57 combat missions out of Italy with the 15th Air Force, Second Bomb Group, 96th Squadron.
According to the American Air Museum, the group's missions included bombing targets that included marshalling yards, airdromes, troop concentrations, bridges, docks and shipping depots.
Among the group's many historic accomplishments, it participated in the defeat of Axis forces in Tunisia in 1943, and preparations for the invasion of Sicily, May to July 1943.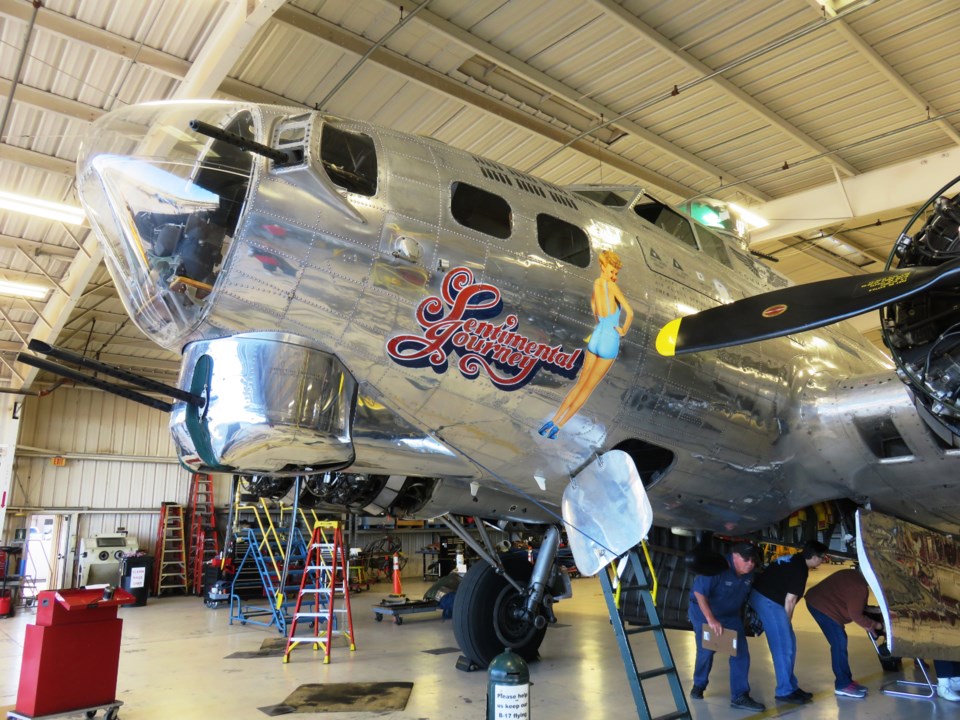 LeClair served with the air force from 1939 through 1944 and part of 1945. As for his most dangerous missions, LeClair said they were all so perilous it's hard to choose just one.
"I don't think I can name one particular mission, but Munich, Germany was a really tough mission," said LeClair. "Vienna, Austria was also a tough mission, but we got shot at on every mission so they were all dangerous. I always worried it could be my last mission."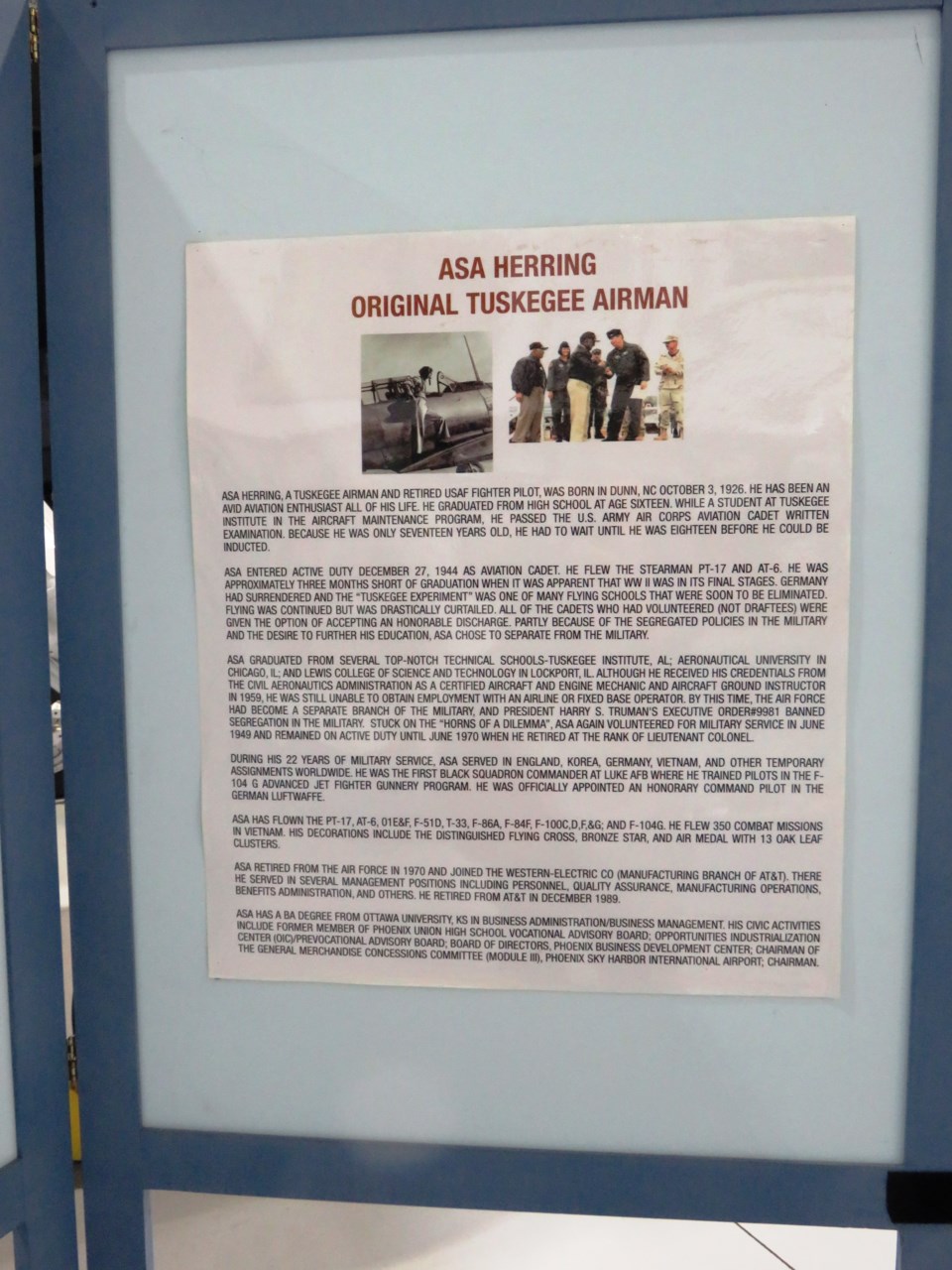 Acting as the bombers' escorts were the Tuskegee Airmen, also known as the "Red Tails." LeClair credits the much-decorated, flying squadron — made up of African-American and Caribbean-born service men and women — for saving his life more than once.
"I'm very fortunate to have survived," said LeClair. "That's why I spend so much time looking at the B-17."
Originally from Wyoming, LeClair now lives in Arizona. He said that proximity to the air force museum allows him to visit often.
"I like to come here and look at the planes and reminisce and to read the other notes," said LeClair. "It's amazing and interesting to read about other veterans and their missions."
But the bomber is just one highlight of the combat aviation museum, which also boasts some memorable collections, including displays on the Tuskegee Airmen, Doolittle Raiders, Women in Aviation Pilots, prisoners of war and missing in action, Aztec Eagles, the volunteer group Flying Tigers and the Walk of Honour and remembrance-brick meditation area.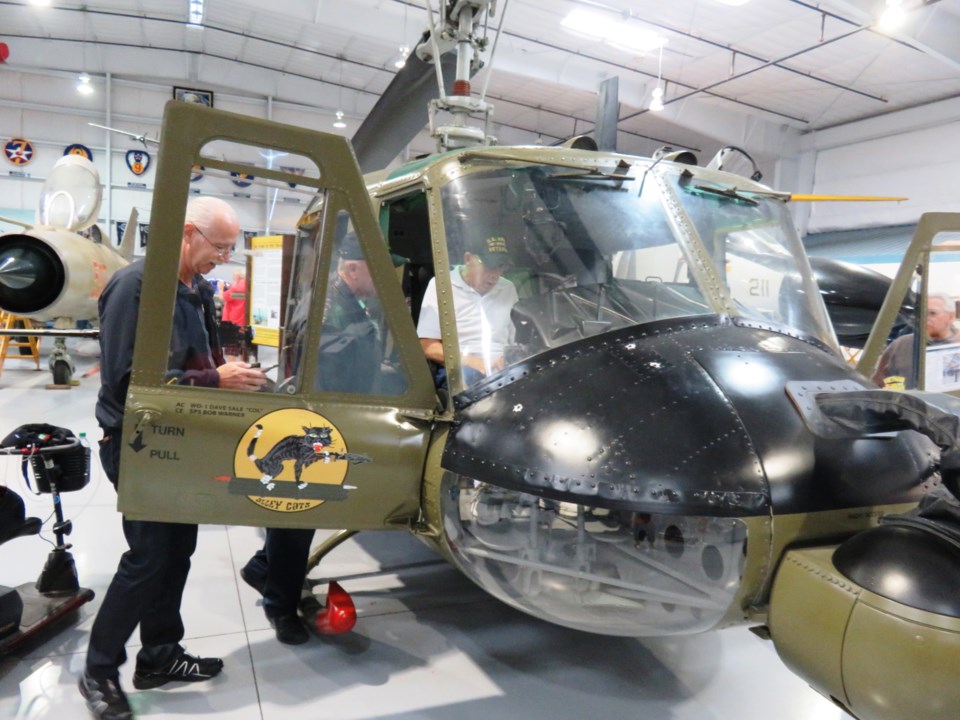 In Bomber Alley, visitors will find models of early bombers from the 1940s through modern day, Norden Bombsight bomb replicas, a rare collection of 12 bomber jackets, and group/squadron artwork.
Meanwhile, wartime artifacts found at the museum include aircraft from before the First World War through Vietnam, including a rare B-25J Mitchell — with rides available. The museum includes six working, Second World War aircraft, including the Sentimental Journey, described as the rarest bomber in the world.
Flights are available to the public on these planes, including on the B-17G, for a price.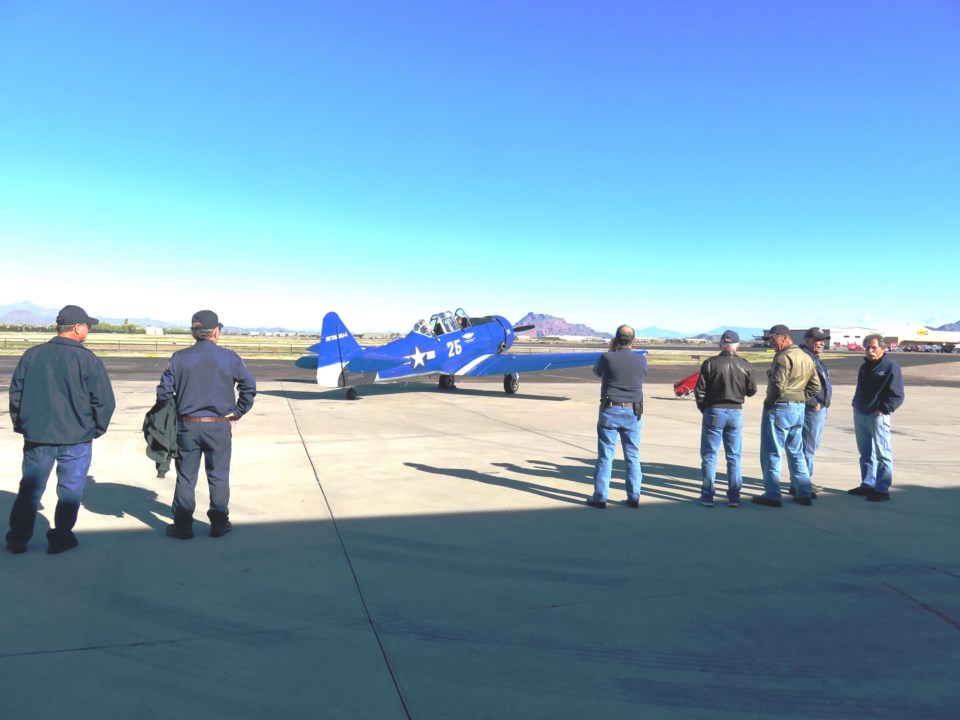 The museum's description on its website aptly sums up everything it stands for.
"We're authentic. Our collections of salvaged artifacts still have grit and coffee stains. No one has rewritten history here. Connect with the stories and feel the courage of everyday folks who set it all aside and took to the air to save the world for their children and their children's children."
The museum is hosting a Tuskegee Airmen Commemorative Day, March 26 from 10 a.m. to 4 p.m.
@sthomas10