Courier reporters are a talkative bunch. Over the past year they talked with hundreds if not thousands of people in the community — politicians, business owners, activists, athletes, artists, even one fellow who dresses up in a chicken outfit. What follows is a large, but still relatively small, sampling of the more memorable things people said to us.
FUN AND GAMES
Your bike, like all machines, has a consciousness, so I'm just about the consciousness of my bike and I'm just observing and acknowledging its consciousness as my partner in getting me around town.
Tor Dekker, on why he attended a bicycle blessing outside Christ Church Cathedral.
It has been traditionally a male activity, although there are ladies involved and they're very good. It was very active in the years after the Second World War around which point I think model trains were the high-tech toy of the day.
Model train enthusiast Tom Lundgren.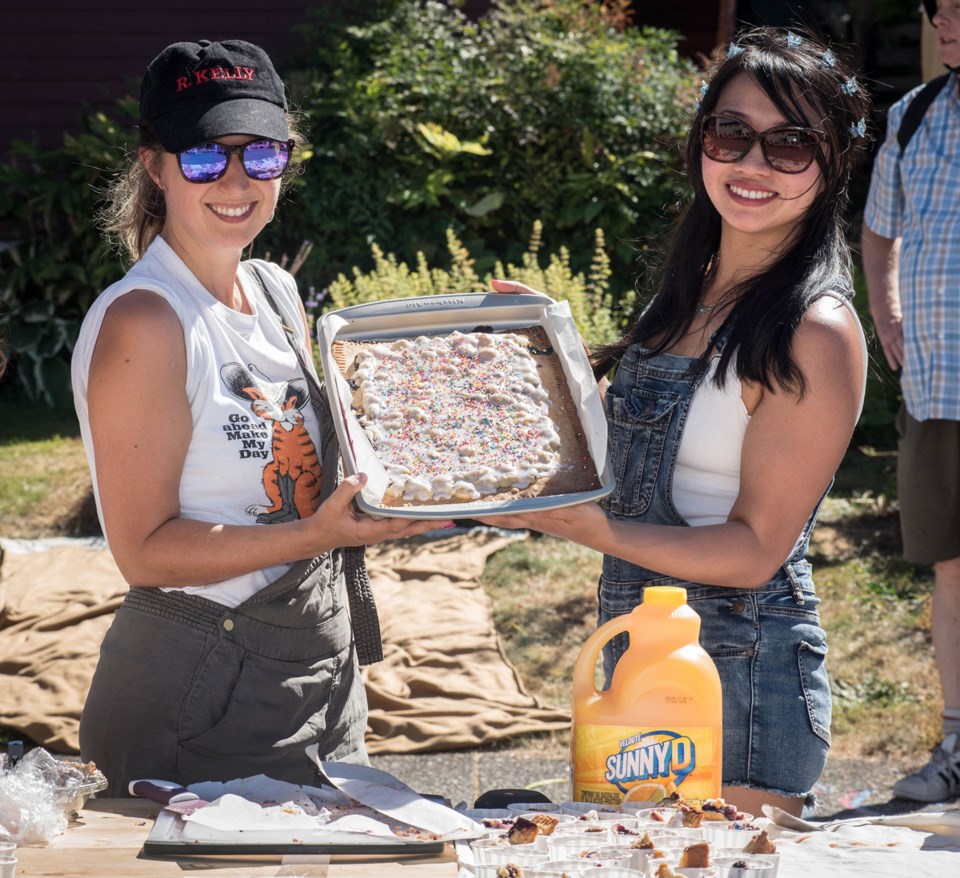 Then I went to a roller rink. I saw people roller boogieing. I stood off to the side and just watched and watched. I was so in awe. It was funky, urban hip hop dance. Freestyle. So I learned how to roller skate, picked up this, picked up that. Learned how to do the splits, spin…
Al Lamons, host of the F.U.B.A.R. roller skate jam at Robson Square.
Once you get into the groove, it's like flying.
Roller skater Andrea Fraser-Winsby.
Some people get the idea that polyamory is all about group sex and orgies and things like that. Those things can happen, but that is not the everyday reality.
Mel Cassidy, a relationship coach who spoke to the Courier about some of the misconceptions associated with the polyamory lifestyle.
A lot of people I've talked to, who are into games, have day jobs that are spent in front of a computer. They're in front of the computer all day and they don't want to come home and sit in front of a screen. You can have people over, throw a board game down and have some drinks. So board games are really good for the social aspect.
Shannon Lentz, board game enthusiast and founder of the Terminal City Tabletop Convention.
There's the old adage that you buy two — one to keep and one to drink. And then eventually you drink the other one.
"Cousin Eddy," who stood in line outside a B.C. Liquor for more than a week for BCLS's Premium Spirits Release.
We were working by moonlight like bootleggers. It was great.
Anthony Conte, 17, who made a makeshift hockey rink with his friend on frozen Trout Lake in the middle of the night.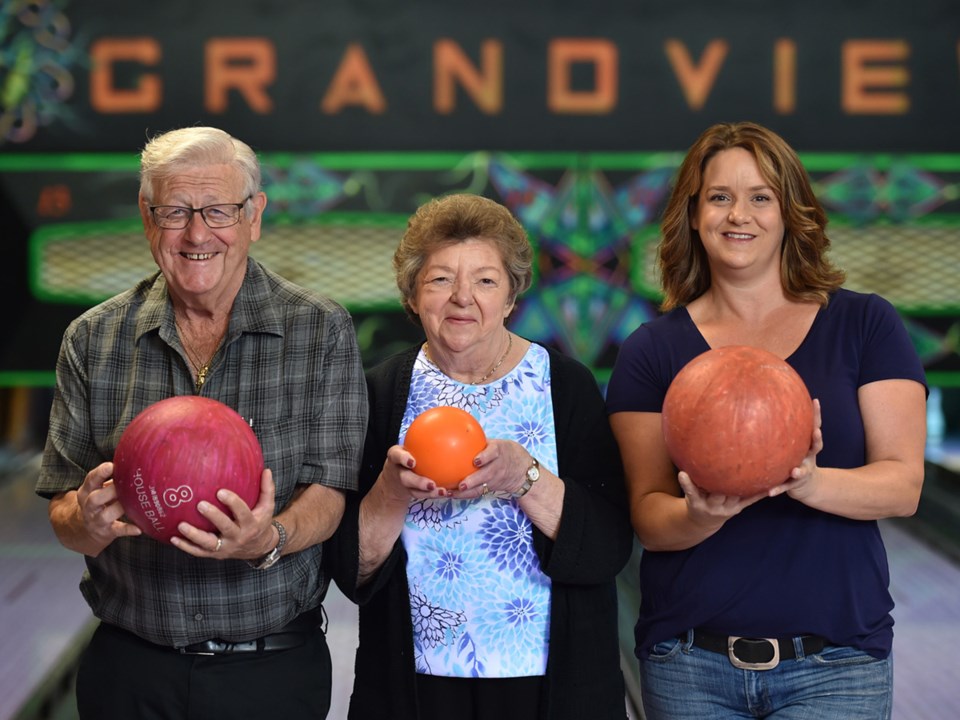 COMMUNITY MINDED
I think that because the library is a piece of the community my greatest joy is being a part of that community. It's the community that matters to me most.
Yukiko Tosa, former head librarian at the Britannia branch upon her retirement from Vancouver Public Library after 39 years.
It's not about money and it's not about creating a wonderful piece of art or anything like that. It's a random act of kindness. I heard indirectly from people who found them; they have this element of surprise. I love it.
Yarn bomber Katherine Polgrain.
I remember jokingly thinking, "What if this person's a serial killer?"
Chris Wong on meeting up with a fellow Instagrammer for the first time.
There was a woman cutting someone's hair! On the island!
Margot Long, one of the landscape architects behind Habitat Island.
They are a calming and family-oriented, inclusive people who were just the easiest target for the park board to try and make an example of. Meanwhile, there was easily over 100 hipsters drinking openly — with several teasingly making fun of the yoga – and gathering, some in groups larger than eight.
Jennifer Chernecki on the city's response to free yoga classes at Dude Chilling Park.
A big part of being in Vancouver and Canada is inclusiveness — including everybody. And if people aren't able to be included in the games or what's going on because they don't speak the language or don't know how to do something, we ought to change that.
Duncan Bernardo, a co-founder of the East Vancouver Newcomer Camp, which helps refugee children learn English and common sports and playground games.
There are certainly people who don't like cannabis, who don't like our event and think we are bad folks. But aside from all these hand-wringing editorials, most of the feedback I get directly is positive.
Dana Larsen, co-organizer of the annual 4/20 protest/mass smoke-out event at Sunset Beach.
We have customers that meet other customers and go, "Don't you live near me?" And they sit down and start talking and become friends. That's community.
Earl Morris, baker and owner of Bigsby the Bakehouse in Mackenzie Heights. 
There's a stigma about the Downtown Eastside and I feel like a lot of people… dehumanize it. They don't give it a chance. The Downtown Eastside has one of the strongest senses of community I've experienced and I don't think a lot of people understand the love and support that's within it. My goal is to show people what is here. These women are working so bloody hard for it.
Racquel Belmonte, coordinator of the Women's Summer Fair and Flea Market on the Downtown Eastside.
BUSINESS TIME
They wanted to make some boots but I wanted the size to be right… They measured me and I met everyone and we chose a style.
Comedian Marc Maron on his custom made boots from East Van's Love Jules Leather Shoe Company.
This guy lives in Kamloops, and he doesn't let them work on his stuff in Kamloops because they do western boots, they don't do Guccis. So he gets his brother to bring them down to me because he knows he's going to get them back looking great.
Main Street cobbler Les Both.
It was unbelievable. They had the whole street closed off. They were just pounding water down. I'm still shocked to see how it's smoking this morning.
Marcus Stiller, who owns Kerrisdale's Fish Café, on witnessing the massive fire in June that destroyed several businesses along 41st Avenue.
It's quite flexible work. We have a lot of guys who are students or they're travelling, so they're kind of dipping in and dipping out. We need to beef up our team here.
Jennifer Didcott, co-director of Butlers in the Buff, which staged a recruitment drive in search of "attractive, buff men" between the ages of 22 and 34.
I don't quite understand it, but apparently it's doing quite well.
Kingsgate Mall manager Leyda Molnar on the mall's Bitcoin machine.
It's like trying to open your Facebook app with your Motorola flip phone.
Jessica Luongo, Vancouver wine importer on the B.C. Liquor Distribution Branch's computer system.
Our dad had a philosophy of every customer that you come face to face with is the most important customer you'll ever deal with. We were taught to give everything you can possibly give to him or her.
Jerry Wolfman, co-owner of 3 Vets, reflects on his family's outdoor equipment business closing after 70 years in business in Vancouver.
POLITICAL ARENA
Like that line from Casablanca, "Will I see you tonight?" Bogart answered, "I don't plan that far ahead." Not even sure what to have for dinner. I better take something out of the freezer.
Vision Vancouver Coun. Kerry Jang when asked whether he will seek re-election in 2018.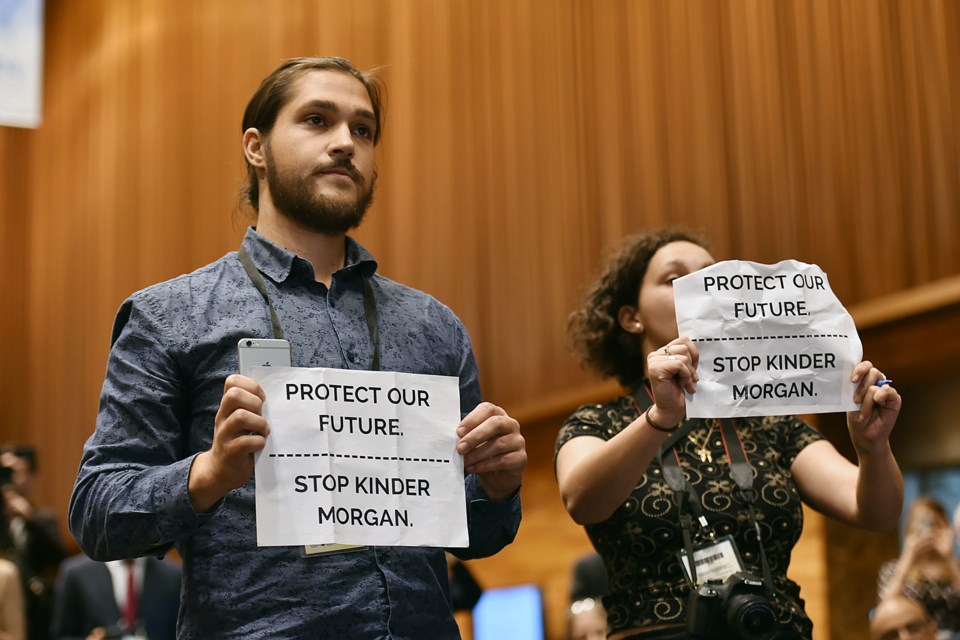 We're putting up walls. It kind of reminds me of the United States of America, when we put up walls around our city and say to people, "You cannot purchase a home here, you cannot move to Vancouver. You can rent, but don't come here and purchase a home." It just kind of reminds me of what's going on down south, and that concerns me.
NPA Coun. Melissa De Genova on Mayor Gregor Robertson's proposal to have the city develop a policy that gives Metro Vancouver residents first crack at buying pre-sale homes.
It was really strong. I don't know if that made a difference between me placing fifth or third or second, but if we're just going through all the factors here, I think that was also one of them. Some folks didn't feel comfortable with a former Colombian refugee running for office.
Vision Vancouver's council candidate Diego Cardona on the racism he experienced during the Oct. 14 byelection in which he placed fifth.
You know, to me politics isn't a happy job — like it's not a fun job, really. It's a fulfilling job though and it's really interesting and I love doing it. And to me, life is not about being happy, though — life is about doing service for others.
Christy Clark at her final news conference in July as leader of the B.C. Liberals.
When the premier-designate calls with a request to serve in that role as chief of staff and he's working on issues that are dear to me like making this province more affordable — and improving the province in so many ways — it's very difficult to say no.
Geoff Meggs on why he resigned as a Vision Vancouver councillor to become Premier John Horgan's chief of staff.
When Vision was first elected, I was so excited about them. They started off with a good bang but they've broken my heart. Not only did they not end homelessness or street homelessness, they have, in fact, created a whole other kind of homelessness. That's the homelessness of working people and professionals who can no longer stay here.
Judy Graves, OneCity byelection candidate, on losing faith with Vision Vancouver.
Well-functioning boards must rise above personal and political issues to ensure the work of the board is carried out in a manner that encourages a free exchange of ideas and fosters collaboration that will enable the district to reach its goals and fulfill its legislated mandate.
Roslyn Goldner, a Vancouver attorney who wrote a 79-page report about bullying and harassment within the Vancouver School District.
I voted for Mr. Robertson the first time he was running — he was a fresh face, he looked honest and dynamic. He's definitely a very good looking guy, I think maybe he should move south to Hollywood and become a movie star and we'll cheer for him. But I think he's started to screw up lately. I think with these crazy bike lane ideas, he went over the edge.
Steffan Ileman, a West End resident who started an online petition to halt the construction of bike lanes near Vancouver General Hospital.
I appreciate the fact that you are listening but the time for listening is over the time for doing is now. Our kids can't wait for compromise… they are counting on you, we are counting on you. You rose on this issue. You will go down on this issue if you don't do something soon.
Susan Harney, Coalition of Child Care Advocates of B.C., a grandmother of four and full-time caregiver to two of her four grandchildren, to NDP minister of state for child care Katrina Chen at a rally for $10-a-day daycare.
We will have to change the way we act, whether it's now or later. The time is coming when our world is becoming filled with toxic things that are killing it. While the Earth will go on forever, we may not.
Stuart Mackinnon, Green Party park board commissioner during debate on his proposed balloon ban, which was eventually defeated.
It was obviously meaningful to me for many reasons. I have stared at that beach from the seawall for years. Now I was on it. I was part of the life happening on that beach. That's not nothing.
Gabrielle Peters, disability advocate on her first time using Vancouver Park Board's new beach accessibility mat at English Bay.
People don't always vote, but everybody loves a sandwich.
Byron Dauncey, who launched the website iwillmakeyouasandwich.com to bolster voter turnout ahead of the May 9 provincial election. 
This is about legalization and the best way to do it. It's not about saying, "Oh, here's a money grab in which we can get all kinds of revenue in, and not have to worry about the consequences." It's either done right, or it's done wrong. The revenue issue is part of it, but that should not be the first and foremost consideration.
Public Safety Minister Mike Farnworth on the provincial government's plan to regulate distribution and retail sales of "non-medical cannabis."
Many of us have heard repeatedly from parents, teachers and staff that they value the safe and respectful system that has been created since the departure of the previous board. And we can't go back.
Dianne Turner, former official trustee of the Vancouver School Board, spoke to the prospect of former trustees returning to the board table.
The BC School Superintendent's Association is concerned with the emotional wellbeing of its members and ensuring senior leadership have a safe and respectful environment in which to work. As expressed in both the WorkSafe BC investigative report and the independent report prepared by Rosyln Goldner of Goldner Law Corporation, that was not deemed to be the case with the Vancouver School Board.
Thomas Longridge, president of the B.C. School Superintendents Association, outlined his concern over the prospect of former Vision trustees retuning to the board table despite being fired in October 2016.
'TRUMPITIS'
I am overwhelmed by the response. This is the most colourful, rainbow, family-happy event I have ever seen. But it's all for good reasons, women's rights and human rights. And obviously, we're not going to be going away anytime soon.
Vancouver Women's March organizer Samantha Monckton.
We are disappointed it turned out this way, but we understand their decision and we hope in the coming years we will have the opportunity to host in the future.
Len Catling, director of communications at UBC, on the cancellation of an exhibition basketball game between elite Ontario and California high schools because organizers feared the U.S.'s proposed travel ban could snare players crossing the border.
When you're suffering "trumpitis," which is what I had, with sleeplessness, nausea and lack of focus, when you are feeling this way, you are not going to be a very effective person in terms of how you are going to be engaged in the world.
Julie Peters, who decided to make her yoga studio a "Trump-free" zone.
It's like wack-a-mole. You can't keep up with it. There's so much happening on so many fronts. Every single day there's so much — we totally can't keep up with it.
David Mivasair, an Our Revolution organizer in Vancouver, on protesting U.S. President Donald Trump's decisions.
I'd like to thank the press — just kidding.
Donald Trump Junior, at the opening of the Trump Hotel in Vancouver.
Each of our scriptures and holy books tells a story of having been refugees and strangers ourselves, having been outcast or persecuted. These sacred texts are there to remind us to see ourselves in the suffering and misfortune of others, because we were once them — we are all immigrants. To some degree, we have, every one of us, been the other, the widow, the orphan, the stranger. We have been here before and we promised and we have prayed that this would not happen again. Not in 2017. Not in North America.
Rabbi Dan Moskovitz on Trump's proposed travel ban.
DEVELOPING STORY 
From my perspective, there seems to be the notion that if it wasn't owned by the Chinese, built by the Chinese, occupied by the Chinese, that it would be detrimental to Chinatown. That attitude, in my opinion, should not be tolerated.
Retired architect Ron Yuen on his support for Beedie Living's proposal to build a condo at 105 Keefer St. in Chinatown.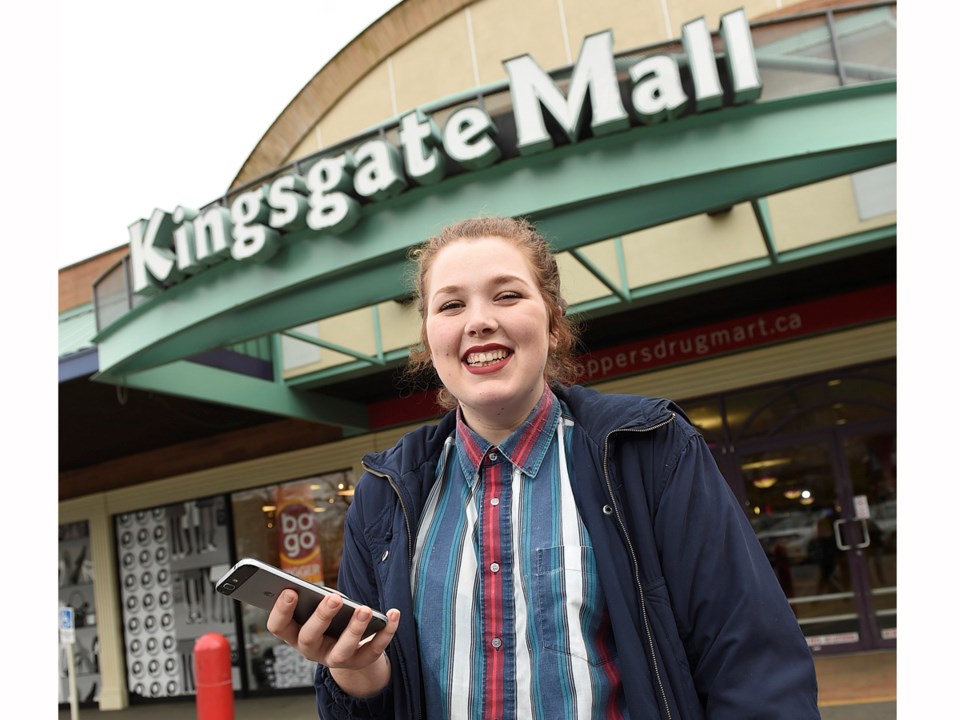 I would just echo that this is not an either or choice... we're not giving up on the homeless by any means, or the lowest income.
Gil Kelley, the city's planning director, on the city's new 10-year housing strategy.
I was just trying to find a way that I could stay in the city and do the work that I wanted to do without going into massive and impossible debt. At the same time, I really crave a home. I think everyone does — a secure place that is yours... I needed a stable home.
Tiny home advocate Samantha Gambling.
It's a simple save, it seems to me, and a reasonable save. There's a strong sense we need to fight for this one.
Anne Guthrie-Warman on the fight to save the yellow schoolhouse at General Gordon elementary from demolition.
You've got to be lucky to even find someone who'll price it. The process is quite fascinating. I mean you get to do one or two of these in a lifetime. 
Heritage expert Don Luxton on how difficult it is to find someone capable of re-roofing a so-called Hobbit house.
I've got to say it's been a long time coming.
Marian Hartley, a long time Killarney resident at the groundbreaking ceremony of a long-awaited seniors centre.
You never know what you're going to find. You might find one of the places on the list or maybe just the property and be like, "Your condo is now sitting where this house once stood."
City archivist Heather Gordon on digitizing nearly 7,000 black-and-white 35mm negatives — taken in 1978 and 1986 as part of two separate heritage surveys.
It slowly dawned on me that it's kind of a scam and people living here are stressed out and alienated a lot of the time and the Vancouver lifestyle of rollerblading in the afternoon and skiing at lunch and windsurfing in the morning or whatever order you do it in, it's just a big condo developer's pamphlet. 
Musician and writer Geoff Berner.
That is absolutely devastating. It's just jaw dropping. So many people are deeply concerned about losing their homes.
Charles Wilkinson, whose film No Fixed Address examines Vancouver's housing and affordability crisis.
Coming out of school, I didn't have nearly enough money to rent my own place and have enough to cover the costs of living in Vancouver. That was definitely part of the decision, if you could call it that, it's better described as a decision made out of necessity.
Bianca Chan, recent Carleton University graduate on her "decision" to move back in with her parents upon returning to Vancouver.
HISTORY LESSONS
You can never become a better society — a better place, a better city — unless you acknowledge what have been your errors, and what have been the wrongs.
Green Party Coun. Adriane Carr on the city's decision to formally apologize next April to Chinese people for the legislated discrimination enacted decades ago by previous city councils.
We want to see lots more of this. This is the beginning of a big change to welcome back the place names, welcome back the language, the hən̓q̓əmin̓əm̓ language, to make sure we recognize the history of this place and the names that evolved with our city and the places around us.
Mayor Gregor Robertson on nə́c̓aʔmat ct, the name of the new Strathcona library.
Once you learn that something is derogatory, you can't unlearn that. Language is symbolic and we attach a great deal of cultural significance to naming. There's rituals around naming and naming is important. So, it's symbolic but it's important.
Vancouver Park Board commissioner Catherine Evans on the proposal to change Siwash Rock's name.
He was not a shouter. He was incredibly humane. He did not demonize his opponents. It was the gravity and the content of what he said that made him powerful. It wasn't the volume of his voice. That kind of civility and grace and generosity was what made him revered and respected — even by those who disagreed with him. He was a gentleman in that sense of the word.
UBC professor Henry Wu on the death of Chinatown architect Joe Wai.
So I went to see him. He threatened me with a gun, but I said, "I'm here and I'm not going away."
92-year-old Pritam Kaur Hayre, who was instrumental in fighting for farm workers' rights in the Fraser Valley and Lower Mainland in the 1970s and '80s.
I once read poetry to a man as he was passing. It was poetry he wrote himself so it was very special.
Paddi McGrath, an arts and crafts instructor at Brock Fahrni Pavilion who works with Second World War veterans.
It seems like he envisioned British Columbia as a place of tolerance for black and First Nations people but then the settlers came in and they had totally different ideas.
Sam Sullivan, describing James Douglas, the mixed-race chief factor of the Hudson Bay Company's territory in the mid-1800s.
It was her humanity — the thought that we can do better than this…. She looked at the slums and thought, "This shouldn't be."
Irene Howard on Helena Gutteridge, Vancouver's first female councillor.
In the long ago, there [were] two herons that were fishing here and it was so bountiful that they decided to stay here so they transformed into humans and ended up staying in this place where we are right now. So I really want to pay testament to that history that it's your history as well.
Squamish First Nation Coun. Chris Lewis at the unveiling of the new salt marsh at New Brighton Park — a $3.5-million project, which was a partnership between Vancouver Park Board and Vancouver Fraser Port Authority, in consultation with Musqueam, Squamish and Tseil-Waututh First Nations.
CRISIS OF HEALTH
It's tough to watch as more and more people around you die. After a while we said, let's get a tent and some Narcan. Now we're seeing hundreds of people a day, 25 at a time.
Sarah Blyth, founder of the Overdose Prevention Society based in the Downtown Eastside in response to the fentanyl crisis.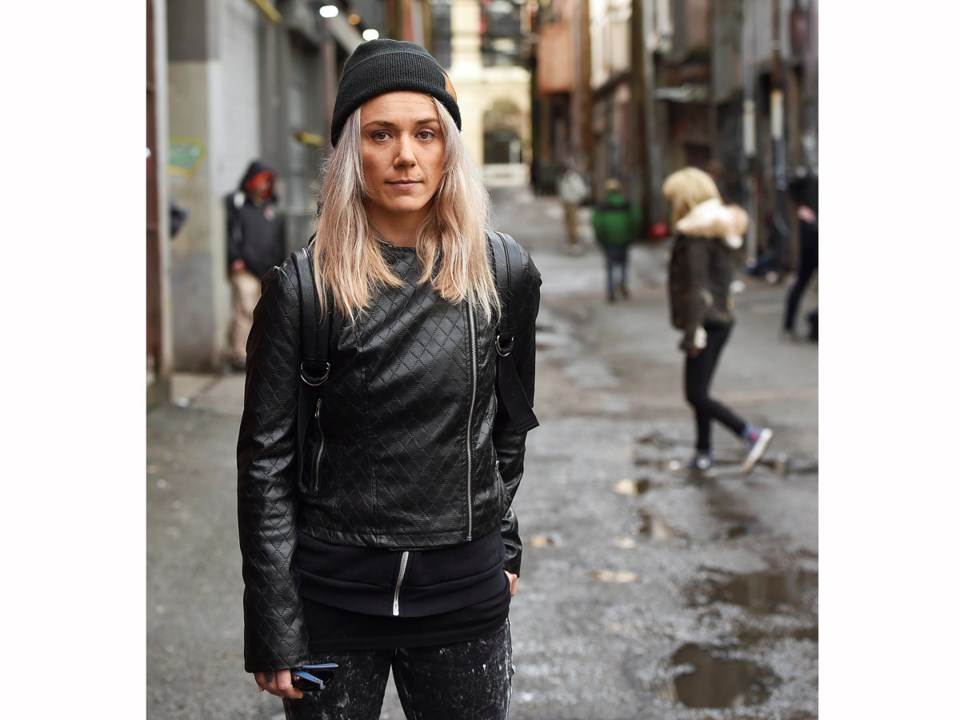 Ryan wrote of how he wanted the strong bond back with his family, to be back at work as an electrician, to listen to music, read books, play sports and have a relationship again. Addiction took all those things away Ryan wanted in life.
John Hedican on reading a letter his 26-year-old son wrote before dying in April of a drug overdose.
We are taking responsibility for our own recovery, we are striving to overcome our weaknesses, as opposed to the traditional steps where you're asking God to remove your defects of character. I'm not asking God to do anything. I'm taking it upon myself to try to correct my defects of character.
Hilary J., chair and treasurer of Vancouver's Sober Agnostics recovery group.
[The overdoses] are from people expressedly asking for fentanyl. They aren't just saying, "Give me some heroin." They are people screaming for fentanyl.
"Kyle," a fentanyl dealer who spoke to comedian and podcaster Mark Hughes about the opioid epidemic.
This is a big problem and I think we all need to do our part… I think we're well past the point where we can have part-time rangers looking after what has become a very serious safety issue in our parks.
John Coupar, NPA park board commissioner discussing his motion to increase park ranger patrols to 24 hours a day in response to safety concerns including the number of discarded needles found in some parks.
You've heard it before — you need to put on your own air mask first on an airplane and the same idea goes for caregiving. We see many caregivers who don't realize they're headed for burnout.
Barbara McLean, executive director of Family Caregivers of British Columbia.
ANIMAL INSTINCTS
It's kind of like three-day-old Jello — a bit firm but gelatinous.
Kathleen Stormont, Stanley Park Ecology Society, describing the discovery of "The blob of Lost Lagoon."
It's become sort of a social media site or a therapy site.
Jim O'Leary, developer of Crowtrax, an interactive, user-generated map that tracks the location and severity of crow attacks in Vancouver.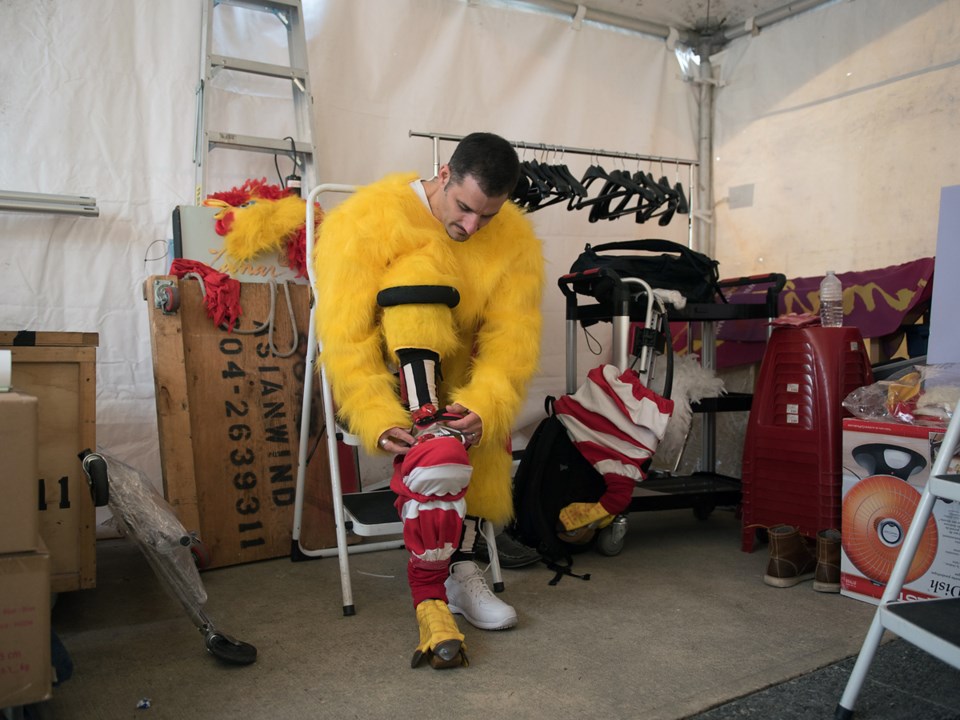 No words are said between us but [the friendship] has been a huge amount of therapy that got me through a hard time…. I really don't know where I'd be if it wasn't for Canuck.
Shawn Bergman, on his friendship with Canuck the Crow.
Crows are smart, so I'm hoping he will not be as trusting as he is now. He really assumes everybody is his best friend and, of course, that's not the case. 
Veterinarian Dr. Anne McDonald after treating Canuck the Crow who was hit on the head with a soccer flagpole.
One is called Grey and the other is called Goose. And together they're Grey Goose… because we like to go after work and have a shot of Grey Goose.
3 Vets owner Keith Wolfman on the Canadian geese that frequent his parking lot every spring.
I just can't resist. Sometimes I want to call it the "Titty cam."
Jennifer Chernecki, who regular films a pair of bushtits on her balcony on Facebook Live.
ARTISTIC ENDEAVOURS
People are not happy. Show-goers are definitely not happy, but I think it's more devastating for a lot of bands. The smaller bands, where are they going to go play next?
David Mawhinney, former manager of the Media Club, speaking about the long-standing venue's demise in June.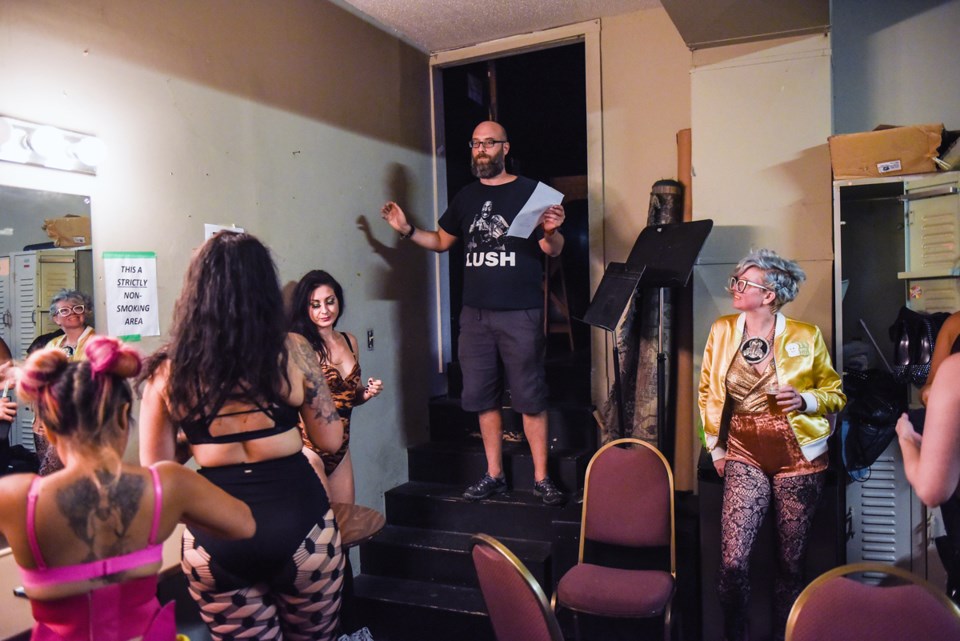 One day I passed by zombies having lunch on one floor, a post-apocalyptic fog on the next floor and then, when I walked up to another floor, there was Liam Neeson sitting there.
Syd Lazarre of the Syfy series Ghost Wars, on what it's like to work in the old Canada Post sorting station.
I've been in prison with rapists, I've been in prison with killers, I've been in prison with child molesters. I'm not saying I approve of any of those things and if I heard the graphic details it would gross me out. But I can understand for the most part how people get into situations.
Mark Hughes, a Vancouver comic who launched a podcast in November that profiles people living on the fringes of society.
It's a relay style, pass-the-baton. There's not a lot of opportunity to be a soloist, it's more about he sounds mixing together. That's the magic of this project. We've never done this format before. We just came up with the idea and it snowballed. It had a life of its own, I guess. I never thought we'd have enough people to play for 12 hours and be a part of something this long.
Game of Drones organizer Constantine Katsiris who put together a 12-hour live musical performance.
It's an honest style of music. It's not a cool style of music to like but the people who listen to it and play it do it because they love it. The support is always going to be there, but not so much because we're outcasts. The fans are proud of it and they can take ownership of it.
Dave Haley, drummer of Tasmanian-based band Psycroptic, on the enduring appeal of death metal.
I had just come back from a really intense experience. I had just come back from Israel, not only Israel but serving in the army, and I just kind of felt like I didn't know how to talk about it and I almost felt like the whole experience was receding into a kind of dream.
Miriam Libicki, graphic novelist and Vancouver Public Library's 2017 writer in residence, on the life experience that prompted her to start drawing her first comic jobnik!
It's a true story with 12 twats and a harp. I love that we can take the word the "twat" and own it, to take all these bad words or taboos and just say, "Hey, we're going to dance, take a big twat and roll it out on stage."
Raïna von Waldenburg, the playwright behind 12 Minute Madness, which explores themes of repressed childhood memories and sexual abuse.
We have equalled the playing field. You can do a fundraiser on the other side of the bridge or on the west side of Vancouver and you'll raise big money. On the East Side, our biggest night used to be maybe $2,500. We've helped change that.
Jim Crescenzo, a film teacher at Templeton secondary who has helped raise millions of dollars for East Vancouver initiatives over his 30-year teaching career.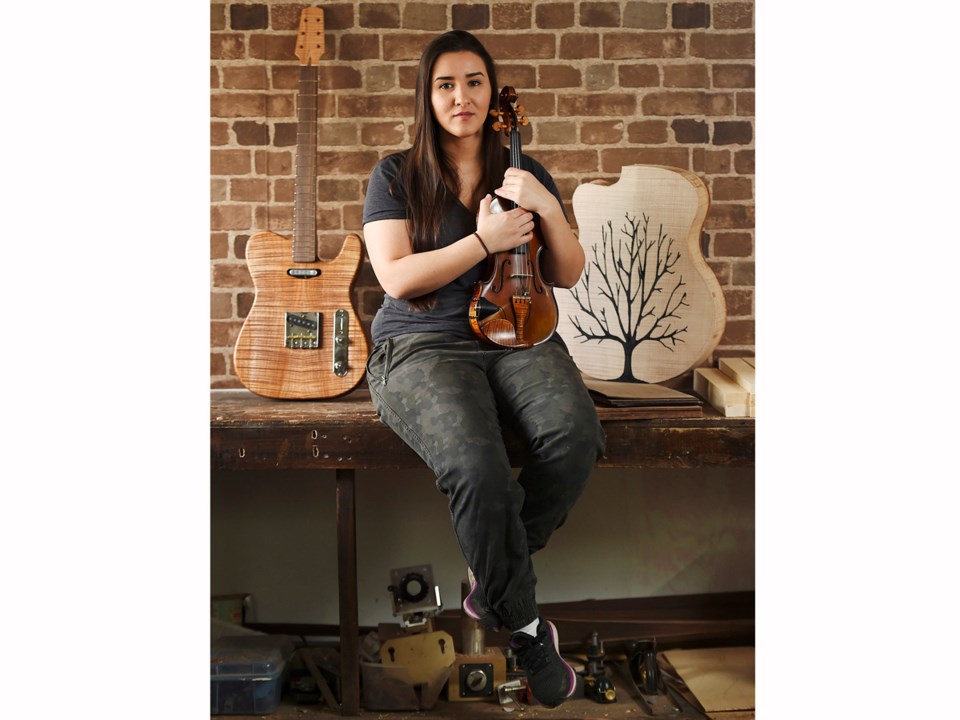 Some people need structure, so they spend their days practicing skills. I'll just noodle along all day looking for a gift to identify itself as something I can build on. Once I find those three notes, I'm off and running.
Don Alder, a renowned Vancouver guitar player, spoke to the Courier in advance of the Vancouver International Guitar Festival in June.
I know this is a big thing with protests in the States. Every time someone gets offended they want the president to be fired and all this kind of stuff. I personally am not a fan of this safe space rhetoric and trigger warnings.
Michael Filimowicz, program director for SFU's Philosophers' Café program, musing on how far political correctness should go in the realm of comedy.
I've gotten hugs more than a few times from total strangers and I've seen people high fiving security at the end of the night — that tells me they've just had an experience. They've left any troubles they had and given themselves up to the experience of live music and transcended themselves to another place.
Mo Tarmohamed, owner of the Rickshaw Theatre, reflecting on his six years of running the show at the live music venue.
I think that a band that makes people laugh, listen and learn is a band that people come back to see over and over again.
Bob Gruen, one of rock's most prolific photographers, describing what separates good bands from great ones.
I don't know how the bands afford to rehearse and live in this city anymore.
Jim Buckshon, owner of Renegade Productions, upon hearing about the closure of another rehearsal space in Vancouver.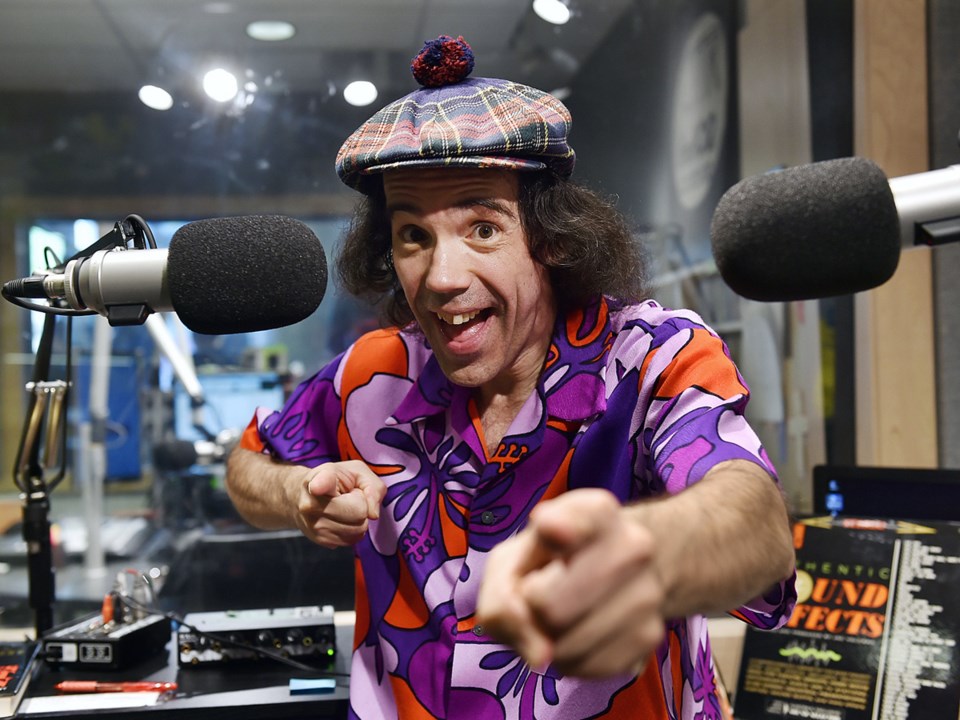 WORDS TO REMEMBER
Always tell the truth because if you lie you have to keep telling one after another to keep it going. That's why I've always told the truth.
May Irving, while celebrating her 105th birthday at the South Granville Seniors Centre.
I've had a ball. And I've laughed every day.
Rick Cluff, former Early Edition host who retired Dec. 22 after 41 years with the CBC.
Do what you can while you're still standing.
Lorna Gibbs, a community and seniors activist on winning the provincial Medal of Good Citizenship awarded in March 2017.
Yes, you get on the B.C. Cancer Agency's conveyor belt and go into the system, but I also wanted to make it my project. I didn't want to just be a passenger.
Catherine Grand-Scrutton, on the support she received at Inspire Health after her cancer diagnosis.
This year alone, I've gone on my first cruise, appeared on national television, really raised my speaking game, done standup, received an improv scholarship from Vancouver TheatreSports, met former U.S. vice-president Joe Biden — and photographed Oprah Winfrey! And the year's not over yet.
Cathy Browne, a legally blind photographer on turning 60 and creating a bucket list that included a try at standup comedy.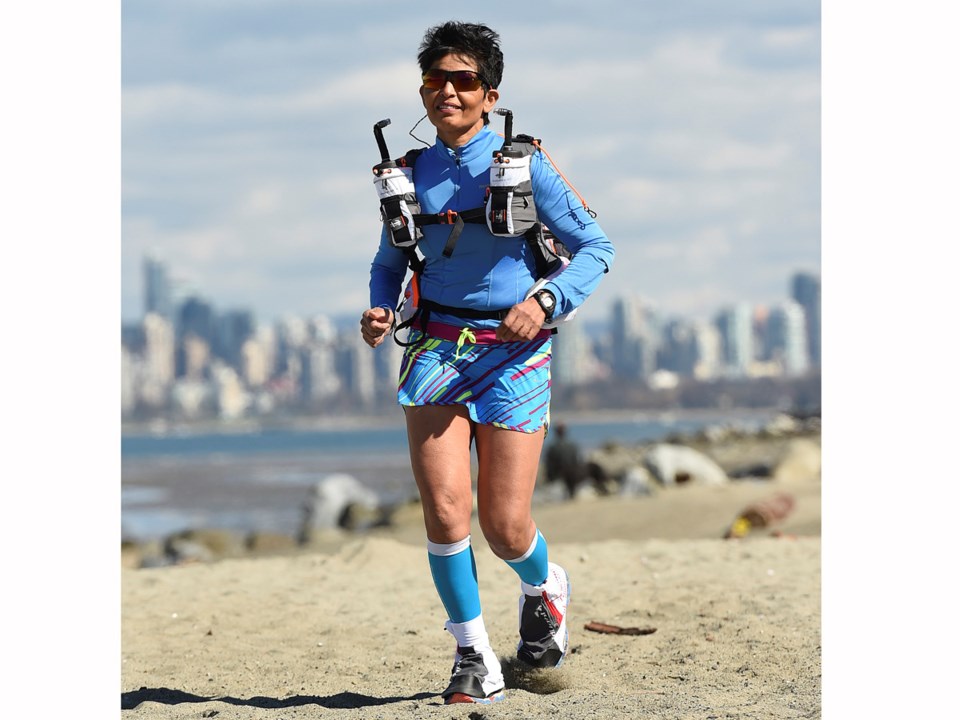 I find myself walking around sometimes and catching myself and thinking, "I feel so normal right now — like life was before," which is like really cool to feel.
Cyclist Mike Severloh on his recovery from a crash with a car in which he suffered a severe brain injury.
And listen. Listen to the people, listen to your victims and listen to the people you may have to arrest.
Mark Tasaka, the Vancouver Police Department's officer of the year, on his advice to rookies.
Life presses against us and our power will be tested, our dreams will be tested. Courage allows us to pass the test. The very best we can do in life is push through every difficulty, no matter how painful.
Lorne Segal, chair of the Courage to Come Back awards, on what the recipients have taught him.
You need patience but at the end of the day this is the best country in the world. You can get justice.
Hakam Bullar, an Indo-Canadian veterinarian who successfully fought systematic discrimination.
For those of us who find ourselves stuck in a dark place like a homeless tent, there are places we can go to find the light, to find the energy we need, the lifeforce to make changes for ourselves so we can become part of the community again and not stand on the outside looking in."
Claude Ranville, whose photo of a tent in Oppenheimer Park is in the 2018 Hope in Shadows calendar.
It's almost just a feeling, every group brings their own feeling. And, for us, we don't have groups here performing — we have groups that are sharing. Sharing their cultures, sharing who they are and where they come from. That's what we were taught as young ones, you know. To be proud of who you are.
Sheldon Martin, president of the Nisga'a Ts'amiks Vancouver Society, which organized the 15th Hoobiyee festival.
Doing this in Vancouver was an opportunity for us to be visible, as gay men, as two-spirit men and as indigenous peoples, as young people. It's important for us to have visibility.
Anthony Johnson after marrying his husband at kilometre 32 of the Vancouver marathon.
Even kids love superheroes. The saints are the superheroes of the church. People need models. We need inspiration.
Catherine Kelly, retreat director for the Roman Catholic college.
If you smile at someone on the street, you release the same chemical, oxytocin, as running six miles. It's also known as the cuddle chemical. Smiling changes the nature of the conversation, and how people are treated on the street.
Former city planner Sandy James.