We talked to hundreds, if not thousands, of people in 2018 — politicians, artists, activists, even a professional wrestler who demonstrated her body-punishing move on one of our reporters.
Here's a small sampling of some of the more interesting things people said to us over the past year.
Political animals
We have been through a lot together as people, we have been through serious illnesses, the loss of our parents, which we have all shared — and also important things that have happened to us, honours that have happened to us that we've all been able to celebrate. So I just wanted to thank you all. It has been a great honour to work with all of you.
Elizabeth Ball at her last council meeting before retirement
If people think that the free flow of ideas and exchange is something they would like, they will get very tired of what just appears to be argumentative back-and-forth, and no consistent governance. And that's where I think the toleration for this would be pretty limited, unless a group of people get together to form a coalition that effectively becomes a party so they can govern, and you're kind of back where you started.
City hall observer and former city councillor Gordon Price on the possibility of what would happen if a group of independent candidates were elected in the Oct. 20 election
Seeking public office is a tough decision, it's tough on their families and people make their own calls and there's not much we can do about that.
Ange Valentini on Vision Vancouver mayoral candidate Ian Campbell withdrawing from the race for mayor
I need to spend more time at home, spend more time with my wife and my youngest, especially. And I've got an 84-year-old mother that I should probably spend some time with, as well. It's time to do a little bit for me versus what I've been doing for the last 20 years.
Vision Vancouver Coun. Raymond Louie on not seeking re-election
It was my dad that actually pointed it out that I was the first female superintendent. I don't think I particularly thought about it because I'm here to do a job and I'm going to do the best job I can.
Vancouver School District superintendent Suzanne Hoffman reflects on being Vancouver's first female superintendent in 132 years.
Our current administration's recent admissions of failure and weak attempts to reverse course have been as effective as a row of beanbags holding back a tsunami.
COPE mayoral candidate Patrick Condon pulls no punches on the previous council's record on housing at a press conference announcing his candidacy
A not uncommon thing for women in politics is that women leaders tend to be put in when people feel like there's less chance of that party having a shot. It's a double chance for a party to look magnanimous or gender sensitive and let a woman take the fall rather than a man.
Vision Vancouver Coun. Andrea Reimer on why she thought there had never been a female mayor in Vancouver
My friends, I'm not going to be alone on council anymore.
Green Party Coun. Adriane Carr on election night 2018
People are hopeful about the Greens because they think we're the glue that can bind a possibly very fractured council. They see us as a party that's successfully worked with other parties and interests and engaged them.
The Green Party's Pete Fry on why he and almost all of the party's candidates were elected in the 2018 civic election
This is quite simply a financial dumpster fire. British Columbians deserve the truth, no matter how brutal the news is.
Attorney General David Eby in January reacting to ICBC's projected $1.3 billion loss for the 2017/18 fiscal year
Housing, development and affordability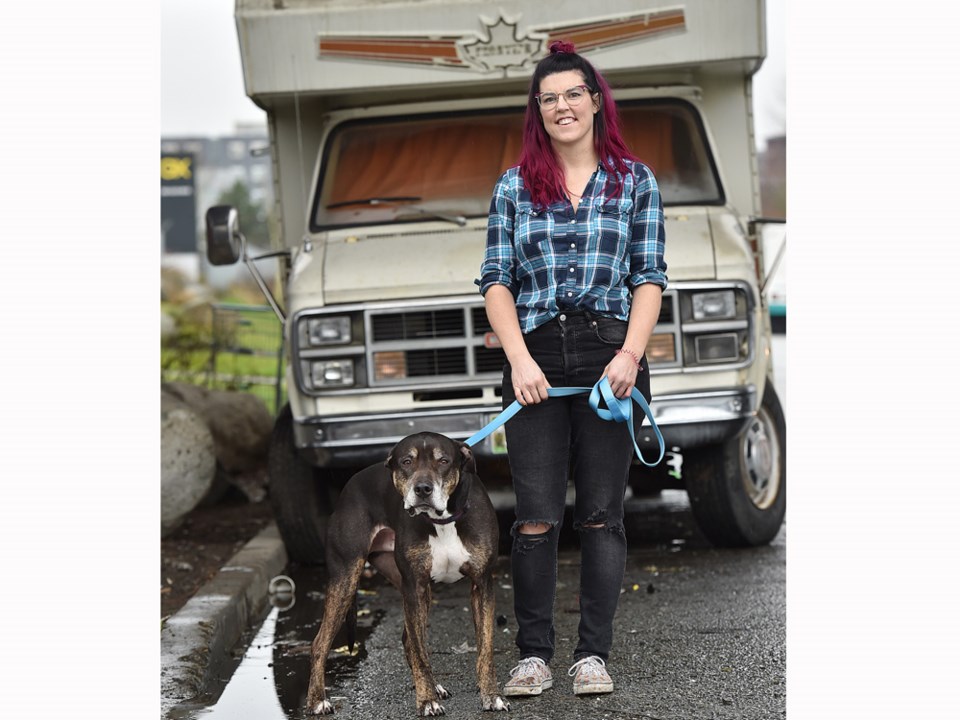 A lot of people are living in their cars, too. Not just RVs. Until the last four or five years, I've never heard of that many people being homeless before. Now it's worse than ever. It's really bad. It's crazy. It's not an easy life.
Gord Hocking, who lives in a tent trailer, not by choice 
You're kind of like the fairy that brings the poison at the end of the wedding.
Tenant Kirsty Barclay at a COPE news conference when a Courier reporter challenged the party's candidates promise to end homelessness
It's ridiculous to assert that. The numbers are very clear — we've built more rental housing than any city in the country. Last year, over half of the rental housing we approved was for people on low to middle incomes.
Mayor Gregor Robertson in response to critics saying he gave developers free reign to build expensive housing, which contributed to the affordable housing crisis
We have a lot of artist friends of different generations who, when we're on walks with them around the city, they'll say, "That used to be my studio up there." What they're pointing at is now a luxury condo. With each year, the change is exponential.
Visual artist Sally Buck on how the changing face of Vancouver is pricing artists out of the city
It's not a mall. I don't think of it as a mall, I don't think of it even as a shopping centre. I think of it as a micro-city. It's a little piece of new urbanism that integrates a park, housing, retail, residences, cultural facilities and civic amenities. What is that? It's a city, right? It's not a mall.
Gregory Henriquez of Henriquez Partners Architects on the Oakridge Centre redevelopment
I thought we had won the battle. I was so excited with all the community support… All I can say is I'm so disappointed, not just for the Kettle but for all our clients. The drop-in needs to be rebuilt and [it was] housing for people that had been waiting for years. We've hit the end of the road. For us, we've invested all these years in trying to make it happen and it's not going to happen with that [community amenity contribution].
Nancy Keough, executive director of the Kettle Society, on the decision to scrap plans with Boffo Properties for a development that included market condo units, 30 supportive housing units and a drop-in centre for people with mental health concerns on a property at Venables and Commercial Drive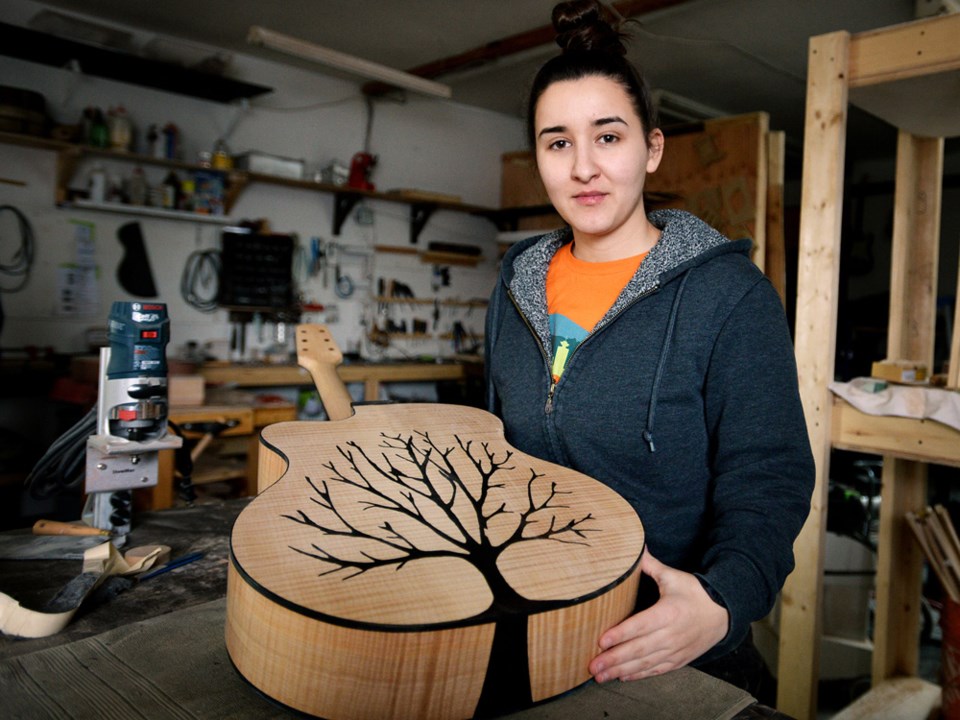 Making a house nicer doesn't affect the value… The power to increase the value is not in their hands. It's in the developers' hands and the city.
Michelle Yu, realtor and land assembly specialist
I grew up in Kitsilano in a large house with five siblings and now my husband and two kids are squashed into a tiny rental apartment. It's always kind of on the edge and it's not the same as it was. The neighbourhood feeling now is changing dramatically.
Lifelong Kitsilano resident Caroline Wittrin reflects on the neighbourhood's changing face in light of the 100th anniversary of Kitsilano secondary school
It's just such a small thing that we are up in arms over the idea of simply allowing two families to share the same square footage that we currently require [single-family] homes to consume. The drama over this is crazy... This isn't any extra density and it was called an atomic bomb. What would you call it if the proposal was for a four-storey apartment? What would that be? Would that be the Death Star?
Stuart Smith of Abundant Housing Vancouver on the debate surrounding allowing duplexes in most single-family neighbourhoods in Vancouver
Affordability is a type of supply, not a result of it. If you want to rezone for something, rezone for rental or income-based housing.
Breton Crellin, a tradesman and a council candidate for ProVancouver, telling city councillors why they should vote against allowing duplexes in single-family neighbourhoods
After 10 years of Vision Vancouver leadership, this council has become renowned for lack of public consultation. If you tear this city apart to achieve these goals, you've not achieved much at all.
Coun. George Affleck on why he voted against the plan to allow duplexes in single-family neighbourhoods
If this is not gentle density, I don't know what this is because there is no extra density.
Coun. Raymond Louie on why he voted for allowing duplexes in single-family zones
I come from a country [Pakistan] where if you want to experience poverty, all you have to do is walk out your front door. And, some of the best people that I've met are people that don't have anything. So, rather than be quick at making judgments about people who you haven't met, who may not be in the social class that you're in, really keep an open heart and an open mind. Try to find out more about their stories and help them. In the process, we learn a lot more about ourselves than we would about others. That's the approach that me and my family are taking and some of our neighbours as well.
Nizar Assanie, who helped organize welcome packages for homeless people moving into a temporary modular housing complex in Marpole
Community is the main reason why we are doing this — it always has been because we don't need to move. The NIMBYism of everybody having their own home or their own plot of land or whatever you call it — that destroys the city over time. We want to be innovators.
James Chamberlain on why he and his husband, Jean-Marie Russell wanted a cohousing lite project approved
I agree that when you say 85 per cent of market, the stock reply is, yeah, but the market is crazy so 85 per cent of crazy isn't really very satisfying. But the thing that I think people will notice — and this has certainly been the case in the Athletes Village co-op and it will be the case in the Railyard co-op, in addition to Fraserview [housing co-op]— is that on day one, that's as expensive as it ever gets. Relative to income, and relative to market, it just gets better and more affordable every year after that.
Thom Armstrong, executive director of the Co-operative Housing Federation of BC and the Community Land Trust on rents in phase one of a new co-op in River District
This is not something that's going to be unique. You're going to see it for all sorts of hobby interests. Whether it's a motorcycle collective or a woodworking collective, shared garage space, whatever you want to call it, really is a function of the housing crisis that people just don't have the room. Those days of when you could work with your dad or grandpa in the garage are gone for people in this city.
Samson Lang, owner of Rising Sun Motorcycles, on starting the Vancouver Motorcycle Collective
We can't really make any more money and we're already paying 50 to 60 per cent of our income towards housing. When it gets to 65, 70 [per cent], we'll move to the Kootenays. I have a good job here. But at some point you say, good job or not, what's leftover is not enough. [I] might as well make $30 an hour and take a pay cut, do whatever I have to, and go live in Castlegar or Nelson — wherever we can find a place.
Bryan Stewart on Vancouver's unaffordable rental and housing market
There is no ability. You have a choice to rent for the rest of your life and you will not grow roots. You'll not grow a rooted family where you can say, "We lived here and this is the house I grew up in." That's just not going to happen. You will eventually have to keep moving around. That's the price you pay.
Brette Mullins on if it's possible for middle-income families to stay in Vancouver if they want secure, affordable housing
The reason a city-wide plan is so important now is it needs to calm the waters and create certainty, both for the market and for community.
Scot Hein a former senior urban designer and development planner for the City of Vancouver who's now an adjunct professor of urban design at UBC's school of architecture and landscape architecture, on why a city-plan is a good idea
This is not business as usual in Vancouver with this council. You've got a unanimous vote, including the NPA, saying that tenants have rights and tenants can't be evicted for renovations. This is historic. This gives us a signal that our work has been worth it, that organizing — not just representing tenants, but actually organizing with thousands of tenants — is the way to go for tenant power and that we can get [results] if we organize.
Longtime activist Wendy Pedersen, a member of the Vancouver Tenants Union, after council adopted key parts of motion aimed at protecting tenants from renovictions
I'm not saying it's a perfect solution but certainly it's a lot cheaper than a detached house. You've got half the land of a detached house with comparable square footage. Anything new is going to be expensive. Anything in the city of Vancouver, regardless, is going to be expensive but don't make perfect the enemy of the good. It's a better solution than what we have now. It's better than a single-family house, it's better than a duplex. Pricewise, it's probably comparable to a duplex but livability-wise is far superior.
Richard Wittstock on why the City of Vancouver should allow zero-lot line, fee-simple rowhouses in single-family zones
I would encourage them to keep an open mind, to recognize that housing is a need and likely the house they live in wasn't always there either. It's very rare that we finish a project and have communities that don't actually appreciate the contributions that that new project brings. I appreciate change is often a scary thing but usually the benefit at the end is very welcome.
Cressey Development Group vice president Jason Turcotte on what he would say to residents fighting against developments in their neighbourhoods
This tax is an attempt to steal from my equity and also my dignity. My wife and I have collectively worked 70 years to be debt-free. Their solution is to put us back into debt.
David Tha, Point Grey resident protesting the B.C. government's "school tax"
Family businesses, small businesses are a huge part of the local economy. It's sort of sad to see them displaced but at the same time the city is getting bigger and bigger and it's become par for the course. It's harder to work and do these types of jobs in the centre of the city.
Rob Borden, co-owner of family-run Alec's Automotive, about moving the business to Burnaby after 70 years on Fraser Street
Our concern isn't necessarily with the proposed structure and the much-needed rental housing, but the ongoing erasure of the city's ever-decreasing built heritage — a concern especially for these small, unique sites that help create a unique layering to the city overall. Industrial heritage is under threat even more since it's not always perceived as polished, or refined as other commercial or residential built heritage structures are. The intangible heritage aspects through their function can tell a story of a site, and even to the greater neighbourhood that it exists within.
Heritage Vancouver Society's Patrick Gunn on plans to demolish the city's earliest remaining service station for rental housing
I'd be hygienically cleaner. That would make me happier. I'd have a safe place to sleep. That would give me more of a positive outlook. I wouldn't have to go out and hustle and sell merch every day. I have to buy my food almost on a daily basis because I've got no place to keep it so it stays good.
Bernie Priestley, 52, homeless and living on a stretch of land near the viaducts on Union at Main streets
Let's get physical
One is that we're still labelled as cyclists because I'm no more a cyclist than I am a walker or a driver or someone who uses public transportation. I really think that the labels have done a huge disservice to everybody in terms of putting us up against each other. At any point in time, somebody's a pedestrian and somebody's on public transportation or driving.
Melissa Bruntlett, who runs Modacity with her husband Chris Bruntlett, on one of the things that frustrates her about being a cyclist in Vancouver
I think it views me more of a warm meat tree than anything else.
Snake yoga practitioner Tristan Risk discussing her five-foot-long albino boa, Eros.
He changed his game around all the time. How does a defenceman win the scoring race so many times? He was unbelievable. Bobby Orr was a natural talent.
The first Captain Canuck, Orland Kurtenbach, on the most talented player he went to battle against during his pro hockey career
It's been cool to watch [the fans]. The room is so peppy and loud. They bang on drums and jump up and down…. They have been guiding us through this so we have been feeling very French.
Erin Rideout, general manager of The American, which served as a gathering place for French fans during the World Cup
All creatures great and small
You've heard the expression to "Stop and smell the flowers." Very rarely do those flowers smell of a dead person. It's so unusual that you can't help but fall in love with it a tiny bit.
Jon Athon, who took in the blooming of a "corpse flower" named Uncle Fester at the Bloedel Conservatory in July
The growing itself was easy, the worry and the fear of doing something wrong to Uncle Fester was high. There was always this anxiousness to it. There were a lot of what ifs — what if he's going to flower, what if he's not going to flower, what if he flowers and he doesn't fully open, it's just like all these things running through the back of your mind.
Bruce McDonald, Bloedel Conservatory superintendent, on growing Uncle Fester, Vancouver's now infamous corpse flower that bloomed for the first time this summer
I have never smelled rotting flesh before.
Park board commissioner Stuart Mackinnon on the smell of the "Corpse Flower," which bloomed at the Bloedel Conservatory
It's a bit of a learning experience for us… this is interesting for us because our biodiversity strategy in the park board has been "Let's re-wild, let's get more wildlife back in the city." We have a beaver at Hinge Park, we have herring returning to False Creek so it's kind of really a good news story but on the other hand we didn't really expect this.
Howard Normann, director of parks, on the river otter that took over Dr. Sun Yat-Sen Classical Chinese Garden in November and ate most of the resident mature koi
I think ultimately what motherhood is is a total expansion of our repertoire. We become multi-taskers to a degree that's unprecedented elsewhere. I love to embrace the superpowers that come with it.
Carin Bondar, host of the YouTube program Wild Sex and Discovery Channel's Outrageous Acts of Science
If you gave crows and ravens equal motivation and put them in a boxing ring, the raven would win hands down.
UBC postdoctoral fellow Benjamin Freeman who studies crow and raven behaviour
People should have absolutely no concern about being bitten by a shark in B.C. waters… Humans aren't dinner for any sharks. We're not part of their natural ecosystem... Sharks have much more to fear from humans.
Chris Mull, a post-doctoral scientist at SFU
That's arts and entertainment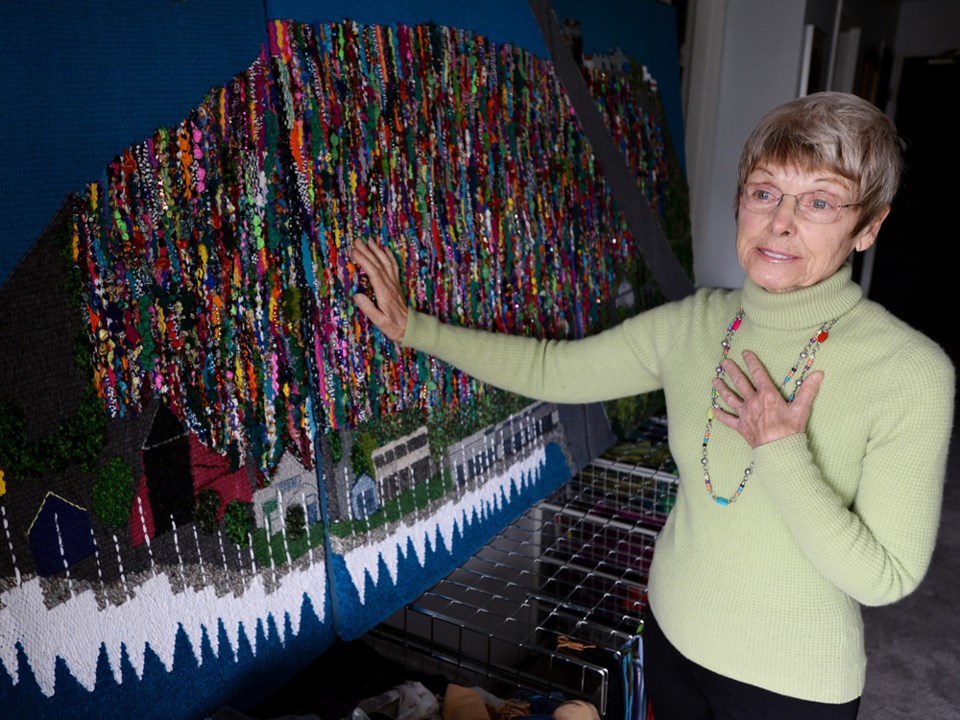 The Kids in the Hall were born without an offensive gene, comedy wise. Dave [Foley] and I once wrote a thing but I can't tell you what it is, because it's 2018 and we'll get arrested.
Kids in the Hall troupe member Kevin McDonald on whether any material was off limits during the troupe's initial run in the 1980s and '90s
It's going to be a delightful day where you get nourished and pampered and you get beautiful affirmations whispered in your ear. And one of the musicians will be creating a song for you. He'll observe your energy, pick up your vibe and create a song on the spot.
Wendy Cobina DeMos, founder of Vancouver inaugural Sacred Sexual Music Festival
The cool thing about this ride is that you can't buy a ride like this anymore. It's so, I don't want to say old, it's so seasoned and unique that the ride has so much personality that a steel coaster doesn't give you.
Jeff Strickland, vice-president of operations at PNE/Playland, about the Wooden Coaster on the ride's 60th anniversary
If you like to get dressed up in chicken suits and have sex, then that's your sex. If you like to have missionary sex under the covers with the lights on, that's your sex.
East Vancouver resident Amanda Sinclair defines the term "Sex Goddess." Sinclair participated in The Sex Goddess Project, a book that included photos from couples across Canada engaged in intimacy
At that point, the Doors are in their limo and leaving the building. The stage manager grabs us and says 'You f***ers owe me $10,000! That's what it's going to cost to have this band go back up on stage!' We were in deep s*** for a long time because of that one.
Terry David Mulligan emceed a Doors gig in 1970 and asked the crowd if they wanted more music at the end of the band's set. The Doors were already leaving the Coliseum and Mulligan was in deep doo doo.
City living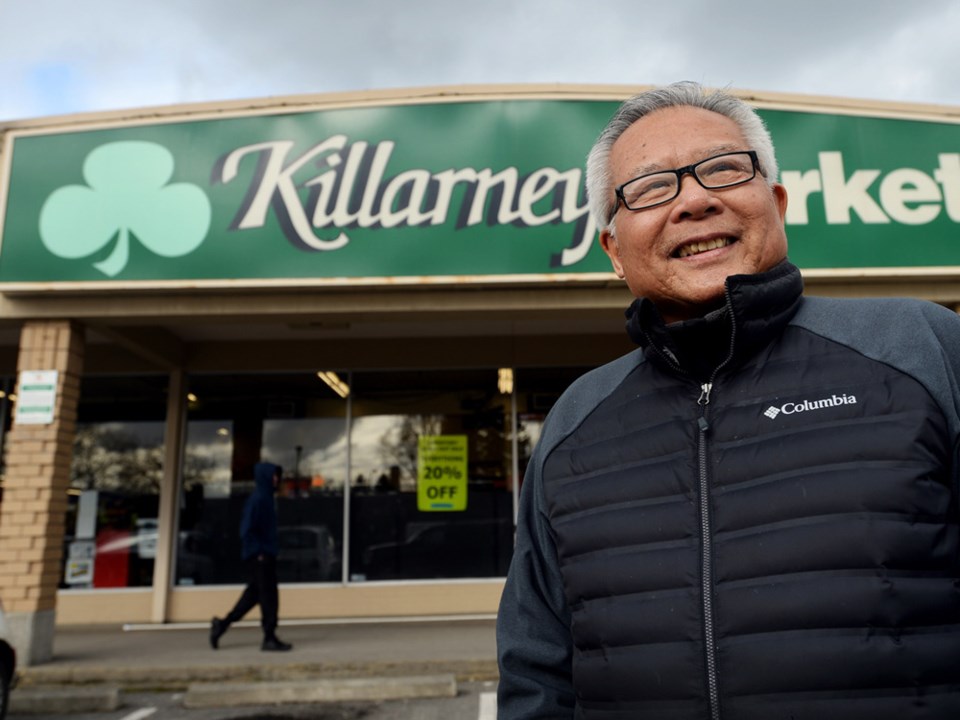 I wouldn't say it's the biggest lawn I've ever had to mow. But it's definitely the biggest roof I've had to mow, and the only roof I've ever had to mow.
Landscaper Mike Rist on mowing the Vancouver Convention Centre's six-acre grass roof once a year
The definition of stupid is not enough to apply to those individuals that decide to come to downtown Vancouver armed with a weapon or a knife or other items they feel they need to protect themselves. This is strictly not tolerable.
Bar Watch chair Curtis Robinson speaking to reporters at a news conference outlining the code of conduct in place at Bar Watch businesses along the Granville Strip
This daycare has done so much for the community. The teachers here have done so much, many teachers have been here since the day it opened 10 years ago. We cannot let this day go by unmarked.
Parent Angela Giannoulis, who organized a rally marking the Nov. 9 closure of Phil Bouvier Family Childcare Centre
The average text message takes 4.6 seconds to construct and send. That's like driving with your eyes closed for an entire city block.
Dr. Ian Pike, executive director at the Community Against Preventable Injuries, on the dangers of texting and driving
I continue to say that Vancouver is a safe city and Metro Vancouver is a safe region in the world compared to many other places in the world, however we are not immune to violence and we do have several groups that are out there hunting one another down and killing each other.
Vancouver Police Chief Adam Palmer on an increase in gang violence in Metro Vancouver
I had FBI, DEA, immigration, customs, local and state police, they all got out of the cars with vests, guns pointed at me, yelling "Get on the ground. Get on the f****** ground." I got on the ground. I was arrested. So was my ex-boyfriend.
Eboney Chipman on getting arrested, along with her drug dealer ex-boyfriend, in the U.S. She now shares her story as part of Her Time, a presentation designed by two VPD officers aimed at educating people on the risks of dating men that are involved in organized crime or drug trafficking
I am a very privileged person. I am white and I have a home and I have a nice old age pension that I don't have to work for. So I'm way more privileged than most people in jail. So you get a glimpse of what they're treated like.
Jean Swanson reflecting on the four days she spent in jail after getting arrested for taking part in a blockade at the gates of Kinder Morgan's Burnaby tank farm
People on welfare were able to afford to eat at places like Reno's. It was somewhere anyone could grab a bite to eat. This isn't just a matter of old versus new — it's a matter of economic exclusion and the ability of everyone to participate in public life, regardless of their income.
Zachary Hyde on the "symbolic cannibalism" in Mount Pleasant where symbols of blue-collar culture are increasingly being appropriated by businesses that aren't blue-collar
It's one thing to go to school with people you disagree with. It's another to go to a school with people who have more rights than you do.
Matthew Wigmore, co-founder of One TWU, a group that gives voice to the Trinity Western University's LGBTQ+ students
I would be lighting my hair on fire.
Neil Wyles, the former owner of Hamilton Street Grill, on the city taking away 54 parking spaces from Yaletown's commercial hub
I understand that Amsterdam sometimes has this image of a hedonistic Valhalla, but we are not … I think our open-minded and tolerant approach and really focusing on education and harm reduction from a really young age, these are the policies that work.
Amsterdam Night Mayor Mirick Milan, who spoke to city council in the spring about modernizing liquor laws and introducing different ways to enjoy nightlife in Vancouver
I can almost guarantee we'll be a Sunset Beach again. I don't say that out of arrogance or trying to be difficult. I say that because there's nowhere else to go.
Cannabis advocate and 4/20 protest organizer Dana Larsen, when asked where the 4/20 smokeout will happen in 2019
I'm a strong believer that our officers are doing a great job every day out there and street checks are used very judiciously in this city. I also recognize that some members of the public do have concerns about police, in general, doing street checks. We are an open and transparent organization, and if they want a third party to come in and look at the books, we're fine with that.
Police Chief Adam Palmer on the B.C. Civil Liberties Association and the Union of BC Indian Chiefs call for an independent study of the practice of street checks
Inspiring words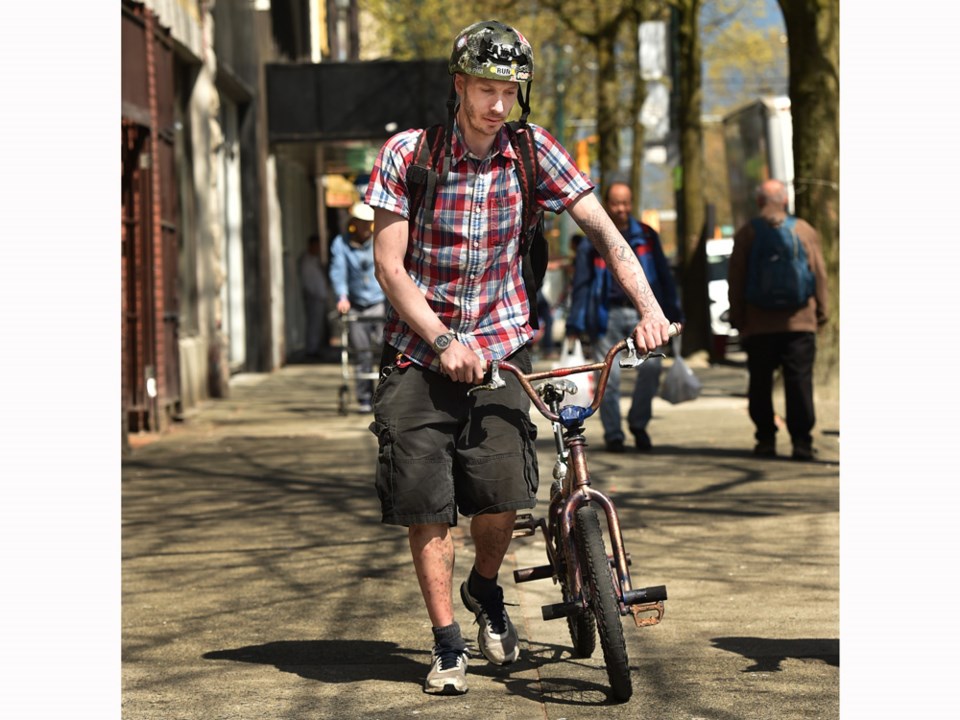 I hope the Canadian soldiers who died can hear us so they can know how thankful we are for them. And we're not going to forget them.
Marcel Yohanna, a Grade 5 student at Richmond's St. Joseph the Worker school, speaking at a Remembrance Day ceremony at Mountain View cemetery
I just need encouragement from other people. I need to see that the world isn't a bad place. For a while, that's how I viewed the world. I just didn't feel safe. I do feel safe now.
Nick, whose last name wasn't published, speaks about his recovery process as a survivor of female-on-male sexual abuse
We're at a critical juncture for the future of reconciliation. The park board and institutions at all levels have done important work in recognizing the unique issues inherent in reconciling our relationship with the Aboriginal peoples of this land, but this work is only phase one.
Rena Soutar, Vancouver Park Board's reconciliation planner
No one's first thoughts are worth tweeting,
Michelle Obama speaking at Greater Vancouver Board of Trade event at Queen Elizabeth Theatre
There are awesome people in our world who are willing to step up and do the right thing.
Vincent Boh thanks four people from his downtown gym who saved his life after he went into cardiac arrest on a treadmill
I've always felt I didn't have a choice but to move forward and make it all work. I can't change what is. I can only live with what I have.
Jim Ryan, who was left paralyzed after a swimming accident.