It's looking like 2019 is going to be a big year for parks and recreation in Vancouver.
Vancouver Park Board recently approved a $63.7-million capital budget for the coming year. It's the largest in the park board's history, $24.5 million more than the one approved for 2018.
"We're so pleased to have this large capital portfolio of projects to bring to Vancouverites," Tiina Mack, manager of park development, told the Courier. "It is a direct response to the growth [in the city], so while growth and change are hard on the city we're going to be seeing some real benefits in the park system in the upcoming years."
Here's a few of the projects in the queue for 2019:
Queen Elizabeth Park
What was once a quarry at the turn of the 20th century — the rocks were used to build Vancouver's first roadways — had been turned over to Vancouver Park Board by 1939 to be turned into a park.
The planting of the trees on the north slope of the park started in 1949, the sunken gardens, which were the former quarries, were unveiled in the early 1960s and Bloedel Conservatory opened in December 1969. Other features were added over the years, including the restaurant (initially called the Quarry House, now known as Seasons in the Park) and the pitch and putt.
And now it's time to start looking at the next chapter for Queen Elizabeth Park.
With the planned growth along the Cambie corridor, Vancouver Park Board has $800,000 budgeted for 2019 to look at a new master plan for Queen Elizabeth Park.
"The last time we did a comprehensive plan for the park was in the 1990s, so it's time for us to do expansive public engagement," Mack said, adding that the park is "a very auto oriented place."
She pointed out that there's a lack of trails and accessibility, and it doesn't have a playground. Some things to be considered include providing accessible, multi-functional trails, play areas and what kind of uses seniors would like to see in the park.
"It's a destination park with great views but we want to work to enhance it," Mack said. "Not only for visitors and tourists but also for all of the people living in the neighbourhood."
The master planning process is set to begin in late 2019.
English Bay Beach Park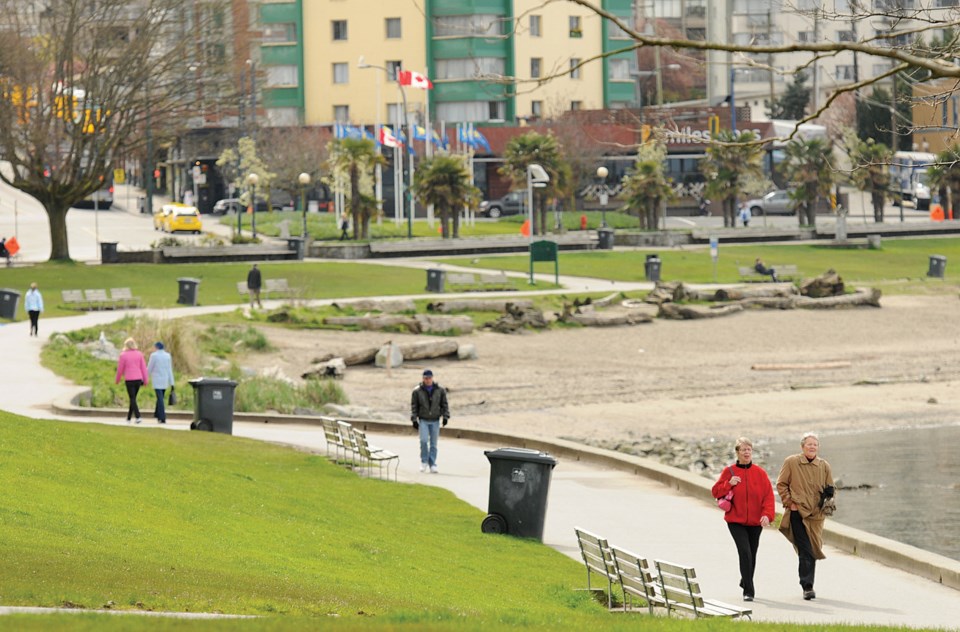 Growth and change in the West End neighbourhood is also prompting a look at the future for English Bay Beach Park.
"We are going to be taking a comprehensive look at how this park meets the needs of locals, visitors and events," Mack said. "Access, as well, we're hearing is a concern."
Public engagement on the future of English Bay Beach Park will start in the summer.
"So we can get out there… when the park's the busiest and really talk to people about this park, what it is now and what it needs to be," Mack said.
"We're hearing people expressing a keen interesting in maybe outdoor workout equipment in addition to playgrounds," she added.
A new community centre for Marpole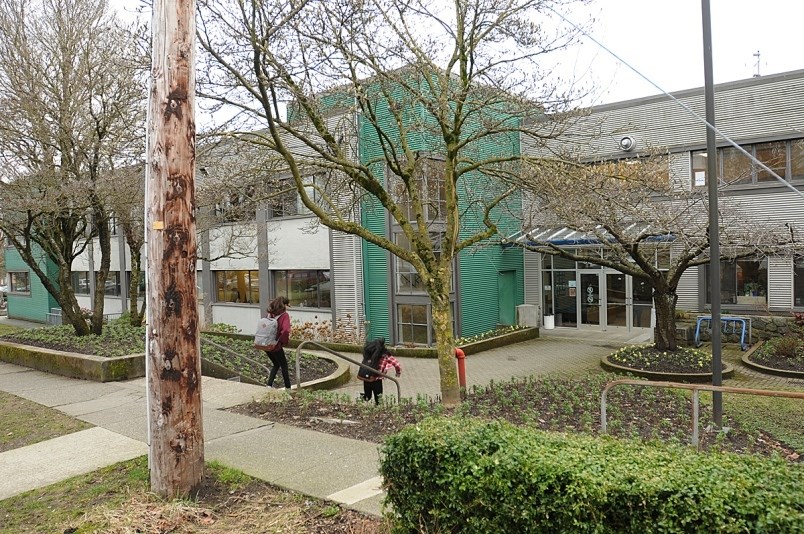 Built in 1949, the Marpole-Oakridge Community Centre at Oak Park is one of the oldest in the city and it's time for an upgrade.
A needs assessment for the new 40,000-plus square-foot facility was completed this year and, Mack said, staff will be going out to the community again in 2019 to look at the 13-acre park as a whole and where the new community centre will fit in.
"We need to do a park master plan to help site this new facility in the park," she said. "There's going to be a lot of change. We want to get out there and learn what is important to the community for the park."
As well, staff will move into the design phase for the new centre.
Mack said the plan is to keep the existing community centre open and running until the new one is built.
"Eventually when the new centre opens we can turn the old centre into greenspace," she said. "We want to make sure it's a vibrant and green park throughout."
New outdoor pool
The planning around the future for Oak Park and the new Marpole Community Centre will also include an outdoor pool.
Back in January, park board commissioners approved the construction of a new full-sized outdoor pool at that location.
"Through our master planning process for the park and the facilities we have to figure out where that's going to fit," Mack said. "There's always indoor/outdoor synergies when you have an outdoor pool, you need washrooms, you need mechanical systems, so it's a logical place and we're going to look forward to talking to the community about how that's going to best fit."
New parks for East Fraser Lands
Another growing neighbourhood in the city is the East Fraser Lands.
"There's so much activity down there…" Mack said. "This neighbourhood's going to house I think up to 12,000 new residents in the coming decades. I think several thousand have already moved in."
One park was built for the neighbourhood back in 2012 but construction is scheduled to start on several more in 2019. The park board has plans to build a total of 25 acres of parks within the community.
In 2019, construction of Kinross Park North and Neighbourhood Park South is expected to wrap up. As well construction is set to start on another three parks — Foreshore Park and Kinross Park Middle and South.
Planning is also scheduled to start in 2019 for a synthetic turf field for Area 1, the most eastern section of the neighbourhood and, Mack said, staff will begin planning for a small lookout park near SW Marine Drive and Boundary Road.
New downtown park
Construction is slated to being on a much-anticipated park at Smithe and Richards.
"We're pretty privileged to have that in our portfolio here in terms of the landscape architect team here at the park board…" Mack said. "This 0.8 acre park at Smithe and Richards is serving 27,000 people that live or work within a five-minute walk of this place so it's going to be a very hard working park."
Public consultation on the design of the park stared in 2015.
"We've been excited to produce a, in collaboration with the local neighbours who are also really innovative minded and forward thinking about what this new downtown park can be," Mack said.
The plans for the new park include: a small café and public washrooms, a plaza with a decorative water feature that can be used as a spray park in the summer, a playground, seating areas and some elevated features.
"We'll have a pedestrian bridge and promontory that you can look down upon the park and a look out that extends over the Smithe Street right-of-way so you can look up and down the street and get this different perspective on urban life," Mack said, adding that the design also includes "overhead skyframes that are going to support art and beautiful lighting cascading across the top of the site."
Construction is scheduled to start in late summer/early fall and is expected to take at least a year.
"We have so many great projects coming up," Mack said. "It's an exciting time to be working and I think living in Vancouver. It's really a new era of park and facilities development."
@JessicaEKerr
jkerr@vancourier.com