Live bands, marriages, sporting events and neighbourhood gatherings; you name it, the Dover Arms Pub has likely seen it since first welcoming residents into its West End location in the mid-1970s. Now, with a closing date set for April 23, the pub's soon-to-be-empty retail space is raising questions about how to forge a sustainable future for the area.
"It's really sad because a lot of customers have been coming here for 30 to 40 years," said Dover Arms general manager Tristan Vanin, who has worked at its Denman Street location (between Barclay and Nelson streets) for 12 years. "[The customers] treat it like it's their first home, never mind their second."

Vanin said a dramatic jump in the pub's lease rate, which comes due this month, is the main reason the iconic West End institution has decided to shut its doors, and lease rates are likely one of a few obstacles keeping other business out of the area.

"The rent keeps going up," said Vanin. "We can't make it work anymore because it's not economical."

Vacancy rates along Denman Street have ranged from roughly nine to 12 percent over the past three years or more, with few indicators of a coming shift in this trend.

The loss of Dover Arms and other small independent businesses, such as West Valley Market, "signals that we're having a rental affordability crisis" in the West End, said Vancouver-West End MLA Spencer Chandra Herbert.

"It's affecting our local shops in a much bigger way, and I worry this will start hitting a whole lot of small business owners in the months ahead."

Changing that tune will, in a large part, come down to decisions being made by commercial property owners, said Stephen Regan, executive director with the West End BIA.

"We have this great historic neighbourhood that needs maybe some coordinated action … to help it thrive and survive," he said.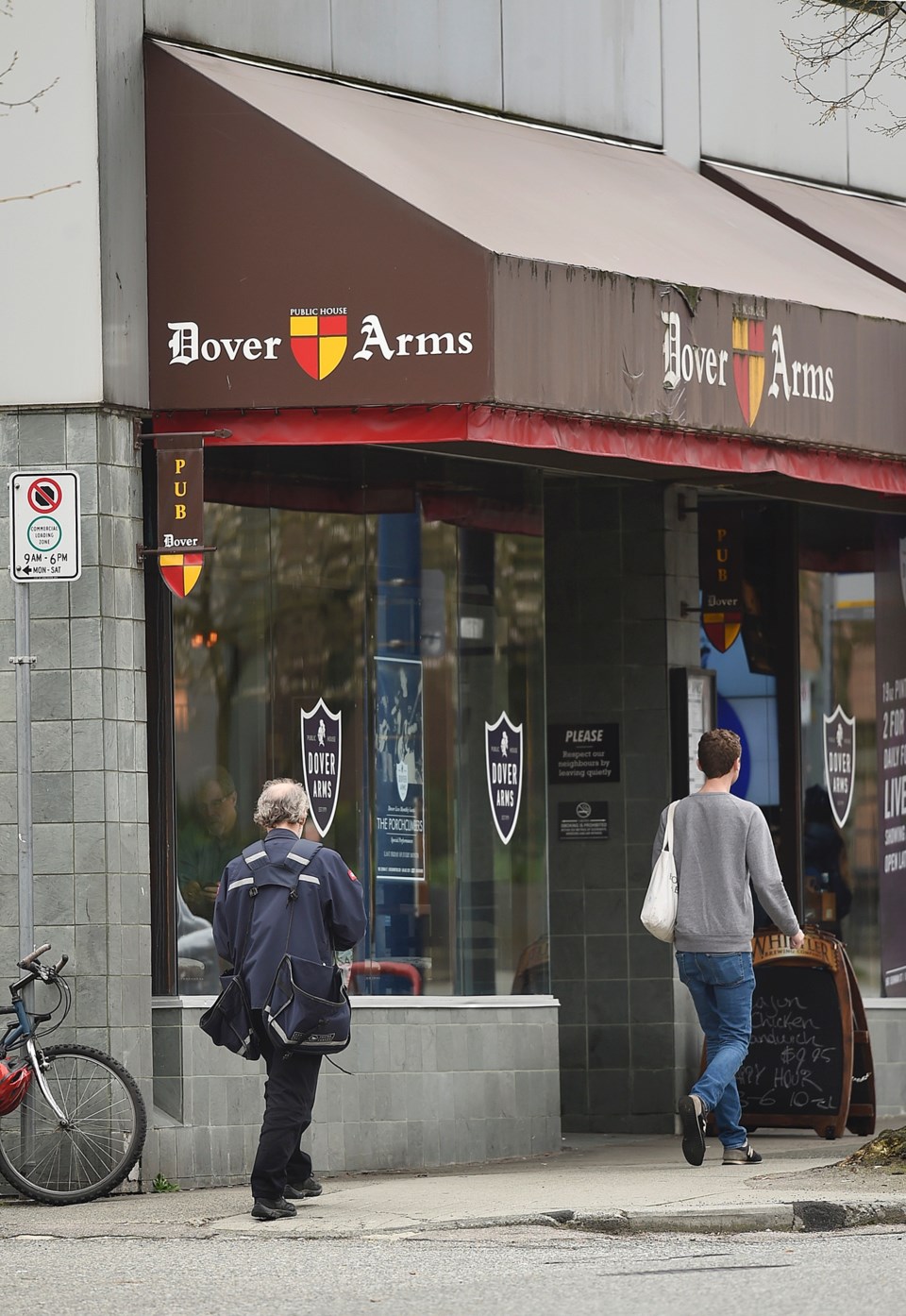 Regan pointed to Gastown as an example of a neighbourhood that underwent a successful revitalization, and how input from property owners likely contributed to its vision and direction.

Recent bylaws prohibit developing mixed-use buildings along the stretch of Denman Street where Dover Arms currently sits. Enacted with the West End Community Plan, which was approved by the City of Vancouver in November 2013, the bylaws bring with them both challenges and opportunities for the neighbourhood.

"There's an opportunity to have a conversation with the City" of Vancouver about what can be done in the present while some properties lay vacant, said Regan, such as facade improvements, public realm treatments, improved bus service and other initiatives that could enhance the attractiveness of the neighbhourhood to business owners.

Regan said there are other considerations to take into account, as well, such as getting the right mix of businesses for the area and taking a measured and strategic approach to development. Grow too fast, he said, and the result could be another spike in rental rates.

While the rent might be too high in their current location, Vanin said the Dover Arms Pub hasn't completely given up on finding a new home on Denman. They're looking at options to relocate to a smaller property "if we can find something that makes sense." If not, he and 10-12 other staff at the pub, some of whom have been there for 20-some years, could be looking for work elsewhere.