For several decades, the back pages of the Province were essential reading for anyone looking to fully inform themselves on the Vancouver sports scene.
This was because readers — this reporter included — knew this was where they would find the voice (figuratively speaking) of Tony Gallagher.
Gallagher's career with the Province began in 1970. Now, almost a half century's worth of stories later, Gallagher is set to be inducted into the B.C. Sports Hall of Fame on May 31 for his contributions to sports journalism.
In the beginning, fresh out of school at UBC where he had started his career on the school paper, the rookie reporter was immediately put to work covering local sports. This included the WHL's New Westminster Bruins as well as the city's short-lived foray into the flash-in-the-pan World Hockey Association, the Vancouver Blazers.
Hockey was Gallagher's beat and before long he found himself covering the Canucks. (Oddly enough, Gallagher claims that tennis is in fact his favourite sport, and has no problem recalling from memory the participants of past World Tennis Championships at the PNE Gardens.)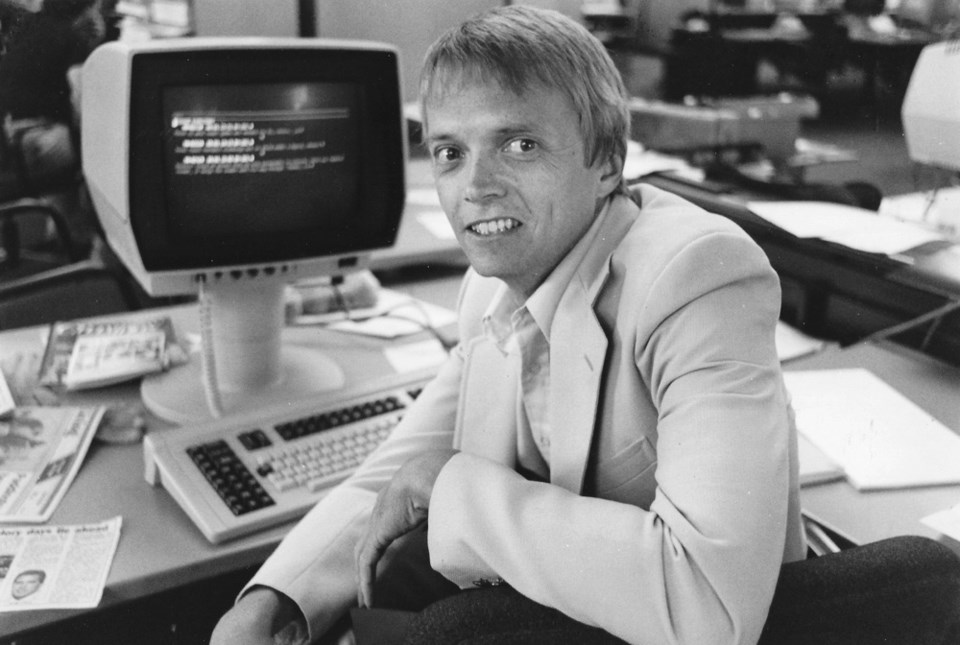 Hockey acumen was what kept Gallagher in the rink. Starting in 1976 he entered the press box at the Pacific Coliseum, proceeding to cover the Canucks thoroughly, and relentlessly, for the next four decades.
During this time Gallagher established his name among Vancouver sports fans, and those in the sports industry, by establishing a network of well-placed sources and steadfastly refusing to ever back down from confronting a player, general manager, or anyone else in the organization if criticism was warranted.
The latter skill of course speaks to the one of the fundamental challenges of sports journalism. Beat reporters are ingrained with a team, covering them day in and day out for years at a time. It is therefore natural for relationships within the organization to grow to a point where the line blurs between friend and story subject. Objective analysis subsequently becomes impossible.
It is even more impressive then that Gallagher managed to walk the line between keeping the confidence of trusted sources, with never sacrificing the integrity of a story by going soft on someone he knew.
This is perhaps best exemplified by his relationships over the years with the various general managers of the Vancouver Canucks. Often infamous in nature, Gallagher was known for never holding back in his critiques of the men in charge, whether they cared for it or not.
"If you're not pissing off the GM, then you're probably not doing the job properly," Gallagher told the Courier. Jake Milford, GM during the Canucks 1982 Stanley Cup run, dubbed Gallagher "The Undertaker" for his dogged pursuit of a story and willingness to bury someone when called for.
Gallagher would continue to butt heads with successive GMs including Harry Neale, Pat Quinn and, most notably, the notoriously media averse Brian Burke. Even with the introduction of Mike Gillis in 2008, a friend of Gallagher's through Gillis' previous role as agent to Canucks stars such as Pavel Bure and Markus Naslund, the writer never compromised his style.
"I said 'You know it's going to strain our relationship. I'm going to be writing things you're not going to like,'" Gallagher said to Gills upon his arrival in the Vancouver front office. "And that happened but we managed to maintain the friendship throughout."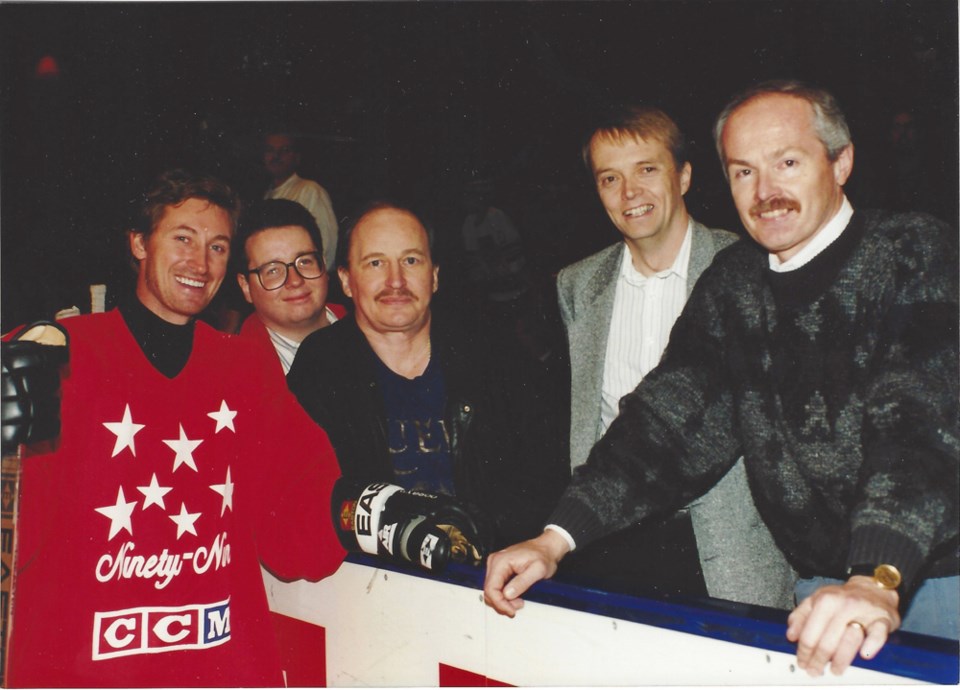 Gallagher fears this readiness to challenge those in a sporting organization is lacking in modern journalism.
"The willingness and courage to do it," Gallagher says of the crucial qualities necessary to push someone you interact with every day to reveal the truth about a situation. "That's the difficult part that I think a lot of people really find trouble with. Actually confronting the person after you've written poor things about them. That's where so many of the journalists just don't have the jam for that sort of thing."
As far as the players went, Gallagher earned respect among them for his fair and forthright appraisals. This allowed strong working relationships to form with Canucks stars such as Bure and Cliff Ronning. As a result, Gallagher often received scoops from the players that the city's other sports reporters could only dream of.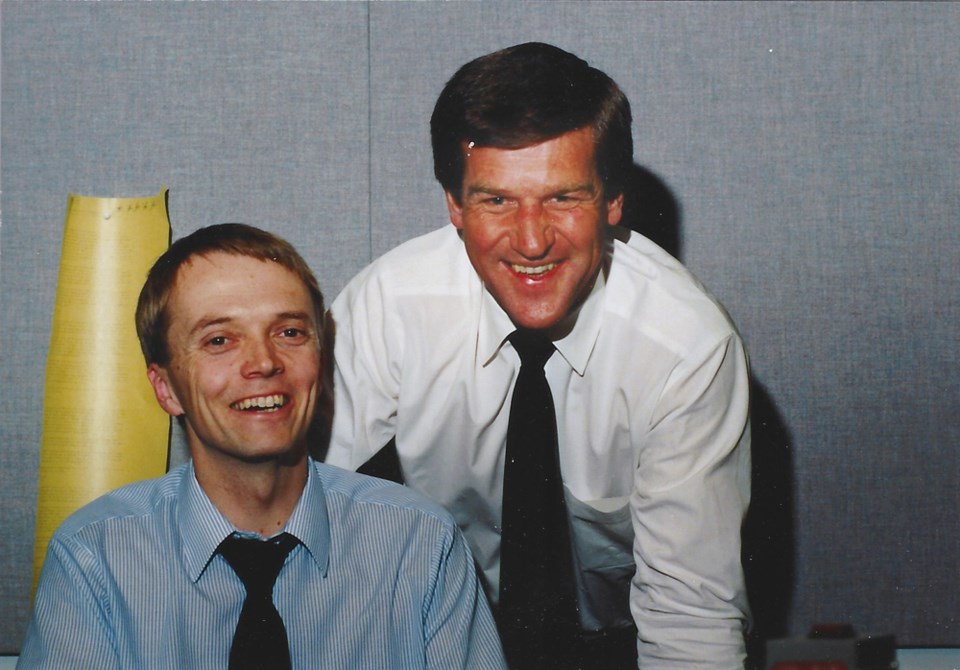 Even now, as Gallagher enjoys retirement and time spent with family in Hawaii, he is not shy of voicing his opinion on the current state of the Canucks, whether it be on his various radio appearances or in conversation. Whether one agrees with these opinions, it cannot be argued that they are not well thought out, or refreshingly forthright.
Like many fans, he was left unimpressed by the coaching tenures of John Tortorella and Willie Desjardins, years he describes as a "dark tunnel" in Canucks history. Gallagher said the latter's coaching style can best be summed up as "tragic."
A bevy of expensive yet disappointing free agent acquisitions also have him questioning the competency of current GM Jim Benning. Supposed big-name signings such as Loui Eriksson and Brandon Sutter have failed to wow the fans, or produce on the ice. (Gallagher does concede that unlike past GMs, Benning does not seem particularly concerned by what he, or anyone in the media, has to say about his performance.)
As he gets set to receive his honour, Gallagher explains that keeping people honest over the years is perhaps what he's most proud of. Any time a questionable comment or story was presented to the public as fact, he felt the need to set the record straight.
Despite all the success, however — reaching the top of the sports journalism world in one of the biggest markets in the country —, Gallagher still wonders if he accomplished all that he set out to in his career.
"You try to do as well as you can every day in the business and some days the stories are impactful and some days not so," said Gallagher.
"When you look back at the end of it you wonder 'Well what did I achieve?' What does a journalist every really achieve. What's he done?"
If you want your daily Canucks fixx, Pass It To Bulis has you covered. It's online and in print in the Vancouver Courier.