Like most Ismailis who call the North Shore home, Farhan Lalani's life story is one of faith, growth and charity.
His family's forced exodus from Idi Amin's Uganda in the 1970s brought them to an inviting Canada along with thousands of others, whose homes, businesses and properties were seized by a brutal regime.
Here, they started again from scratch to rebuild their lives armed with a simple message from their spiritual leader, the Aga Khan, who told his displaced following to grow and give back to Canada.
"We grew up with little …but my parents ensured we had a lot of the Aga Khan's teachings in everything we did. …The Aga Khan is never far from anything we do as a family," said Lalani, who lives in North Vancouver with his wife Alison and their sons Cairo and Xavier.
This weekend, Lalani, the CEO of Market One Media Group, one of Canada's top financial media companies, will be among the thousands of Ismailis who will be at BC Place to celebrate the Diamond Jubilee of the Aga Khan.
The Aga Khan, a direct descendant of the Prophet Muhammad, is the spiritual leader of 15 million people around the world, including 120,000 in Canada, who belong to the Ismaili faith. They're a global, multi-ethnic community whose members — comprising a wide diversity of cultures, languages and nationalities — live in Central Asia, the Middle East, South Asia, sub-Saharan Africa, Europe and North America.
In B.C., there are about 20,000 Ismailis, a third of whom – whose names dominate industry, real estate development, capital markets and local charities – live on the North Shore. "The Aga Khan's Diamond Jubilee visit to Ottawa, Vancouver and Calgary is a very significant event for all of us," said Samir Manji, president of the Ismaili Council for BC.
"His Highness inspires us with pluralism, humanitarianism and philanthropy. … It is all about making what we can, keeping what we need and giving away the rest to make a better world," said Manji, a West Vancouver-based entrepreneur, who helped build over two dozen senior citizen communities across Canada.
Manji is especially proud of his community's ongoing pledge to donate a million hours of service to improve the quality of life of all Canadians.
"It's a demonstration of our commitment to Canada," said Manji.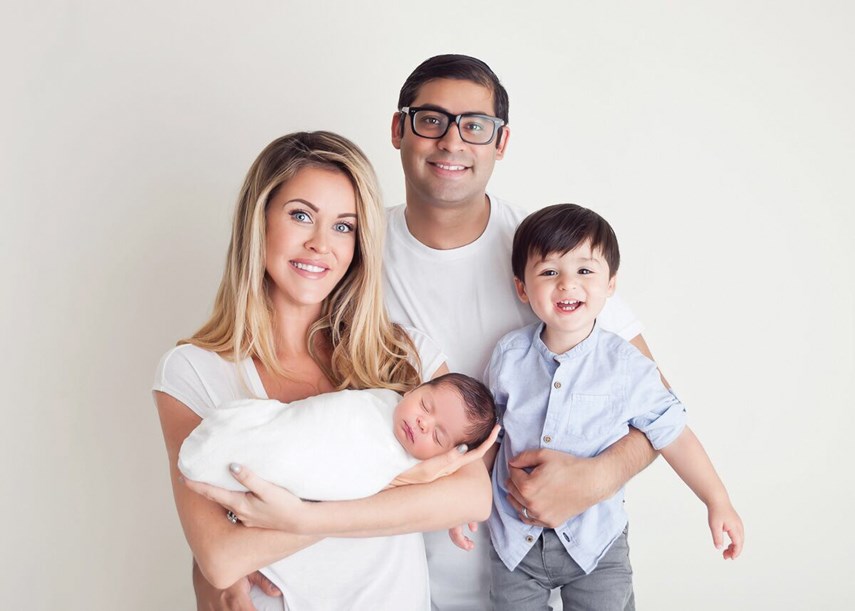 As of March, the Ismaili Muslim community volunteered a total of 1,127,549 hours of service across the country in just over six months as part of Canada's 150th anniversary and the Aga Khan's Diamond Jubilee year.
Volunteers from Metro Vancouver have provided over 200,000 of service hours in the Lower Mainland alone in partnership with the Surrey Food Bank, the Boys and Girls Club, the YWCA and Habitat for Humanity among others.
This massive show of giving comes as no surprise to Don Bell, the former North Vancouver District mayor, who also served as North Vancouver's member of Parliament.
"I am always in awe of what this community has achieved quietly. ... They use their faith and industry to give where they live," said Bell, a current North Vancouver City councillor.
Bell said he first met with the local Ismaili community in the early 1970s over a zoning issue.
"They were using a warehouse as a place to congregate and pray, ... they then moved from school hall to school hall as we began working together to find a permanent Jamatkhana or place of worship," he said.
In 1992, Bell helped the community purchase the site of the Lions Gate Tennis Club on Gladwin Drive, which today is home to a 43,000-square-feet architectural superlative known as the Lions Gate Jamatkhana.
The $3-million award-winning project, whose portals take their cue from First Nations architecture, comprises a prayer hall, ante-room, foyer, support space, classrooms, library, commercial kitchen, three squash courts, a multipurpose hall with stage for performing arts, and special lighting for sports and social events.
The Lions Gate Jamatkhana, one of 17 such facilities in British Columbia, was designed by North Vancouver-based Ismaili architect, Farouk Noormohamed, who is globally renowned for his work building airports, embassies, Ismaili centres, private residences and hotels worldwide.
Deep Cove resident Sam Hirji's passage to Canada from the Ugandan upheaval of the '70s took him to a refugee camp in Italy and later to an immigration housing centre in the southern United States.
"It was a tough time for all Ismailis and I firmly believe it is our faith in the Aga Khan that has made us what we are today," said Hirji, who founded the award winning Samco Printers in Vancouver.
"The Aga Khan's tireless advocacy to bridge the humanitarian-development divide has always been a guiding beacon for me; during my early years in Uganda, then as a refugee to Italy and the United States, and now as a businessman in British Columbia."
Working behind the scenes as one of the thousands of volunteers facilitating this weekend's Diamond Jubilee visit of the Aga Khan, Hirji said it's unfortunate that much of today's worldview of Islam is wrapped around terrorism and extremism.
"More than ever before our job is to showcase the Islam that creates a legacy of hospitals, schools, business enterprises and cultural institutions led by the Aga Khan," he said.
It is not only Ismailis who get their inspiration from the Aga Khan.
In a statement to the North Shore News, Rev. J. Michael Miller, the Archbishop of Vancouver said the Aga Khan's philanthropy demonstrates to the world that religious convictions have a vital role to play in secular society.
"The Aga Khan's decades of work in fighting poverty, encouraging peace, and promoting education and religious understanding offer a much needed witness to common belief in loving God and our neighbour," said the archbishop.