Rapid growth is continuing for Amazon.com Inc.'s Metro Vancouver operations, as construction on its third warehouse in the region, in Tsawwassen, is in full swing with a launch date set for the fall.
Amazon is the second largest e-commerce retailer in the world in terms of the gross value of merchandise sold, after Alibaba, and it has more staff in Metro Vancouver than in any other metropolitan region, except for its home base of Seattle.
Its hiring has been increasing, Amazon's Canadian director of operations, Vibhore Arora, told Business in Vancouver during a June 19 tour of his company's Tsawwassen facility.
The latest staff count in the region is more than 2,300, although that figure is set to more than triple in the next few years.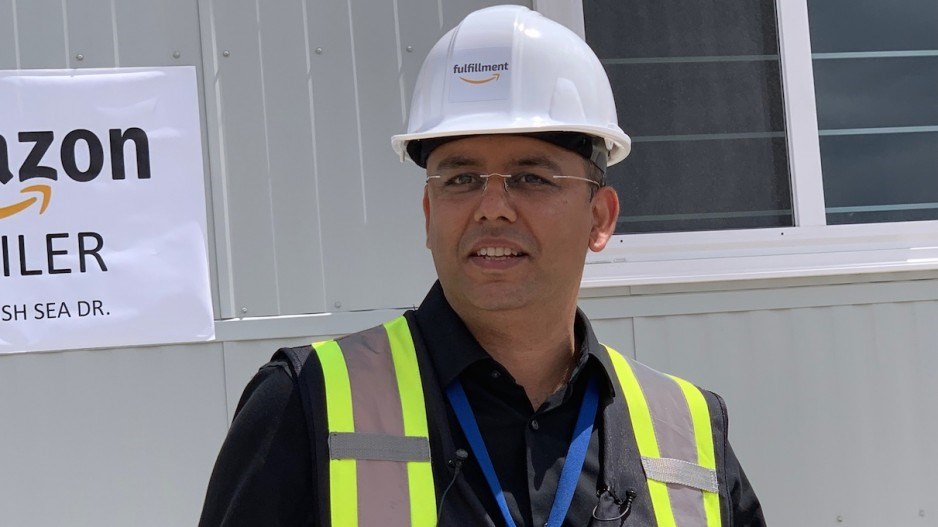 When Amazon announced last September that it would build the Tsawwassen facility, it estimated that it would hire 700 workers to staff the site. That estimate has risen to about 800, Arora said. Actual hiring for the site is likely to start in September or October.
Arora added that the staff count at the company's other two Metro Vancouver warehouses has increased from the previous 800-worker estimate provided last year, although he would not provide a specific number.
The company last year said that it also employs about 1,500 staff in downtown Vancouver offices, mostly in software-related positions at Telus Garden and at subleased space at Bentall Centre. That count was down from a previous 1,800-employee estimate in 2017.
Regardless, Amazon still plans to hire 1,000 new workers, mostly for technology-related jobs based in an under-construction building at 402 Dunsmuir St., by 2020.
Other plans include hiring an additional 3,000 workers to work in QuadReal's The Post development on West Georgia Street, when that project is completed, likely by 2022.
Its current warehouses in the region include the 650,000-square-foot warehouse in New Westminster on Braid Street, which Arora said mostly stocks "bigger products like furniture and sofa sets, generators and air conditioners," but also some smaller items. That is the site where he is based, he said.
The company's other fulfillment centre in the region is the 200,000-square-foot warehouse in Delta, on Annacis Island, where smaller items are stocked and distributed.
Amazon's Tsawwassen facility has a 450,000-square-foot footprint although its space is 1.2 million square feet when inside floors and shelving is included. It will also mostly be a place where workers use conveyer systems to move small products from shelves to trucks for delivery. 
One difference, according to the Tsawwassen facility's manager, Arun Srivastava, is that the Tsawwassen facility will have more advanced technology to enable products to be unloaded from trucks faster than at the other two warehouses. The fulfillment centre in Tsawwassen will operate 24 hours a day, with workers on two 10-hour shifts. Maintenance is done using a skeleton staff during the other four hours in the day, Arora said.
Amazon's modus operandi in creating its fulfillment centres in the Metro Vancouver region has been to upgrade existing facilities.
Its Braid Street facility was a multi-tenant facility for companies such as Best Buy Canada before Amazon moved in. Amazon also reconstructed the inside of its Annacis Island facility, Arora said.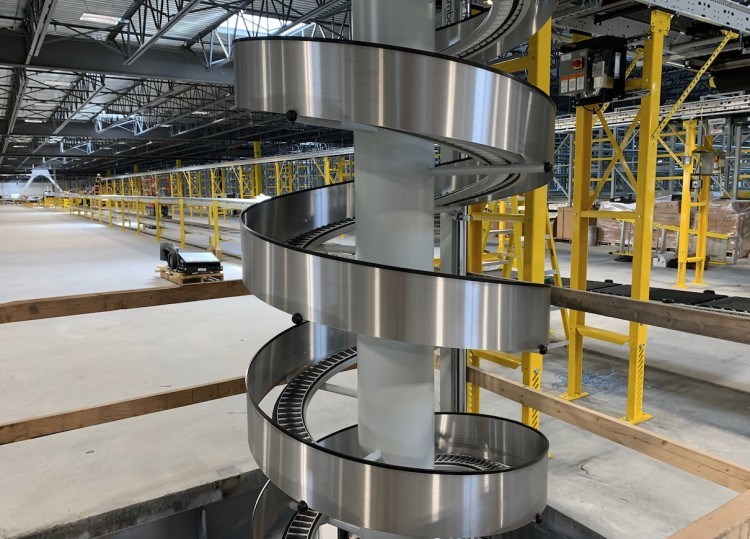 The Tsawwassen facility is located within what is called Delta iPort — an industrial park that GWL Realty Advisors is developing on behalf of the project's owner, Healthcare of Ontario Pension Plan, and the project is on Tsawwassen First Nation land.
GWL built the shell of the building before it found Amazon as the tenant to do its own upgrades, which cost at least tens of millions of dollars. About 350 workers are said to be on site helping the construction on any given day.
"It is not that we are taking volume from one building and putting it in another building," said Arora. "Our business is growing so fast, and customers absolutely love us, so we're trying to serve more and more customers."
Click here for original article.