Police on horseback and swinging batons charge into a huge crowd that had gathered in Maple Tree Square as past of the "Grasstown Smoke-In and Street Jamboree" organized to protest weeks of arrests of pot smokers by undercover cops.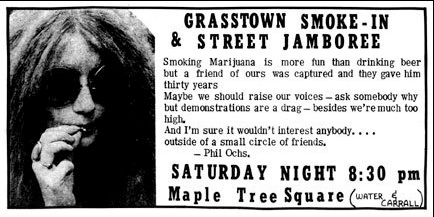 Seventy-nine people were arrested in what became known as the Gastown Riot, but only 38 ended up charged for offences ranging from disturbing the peace to possession of a dangerous weapon. An eventual commission of inquiry was highly critical of the VPD's conduct and described the incident as a "police riot."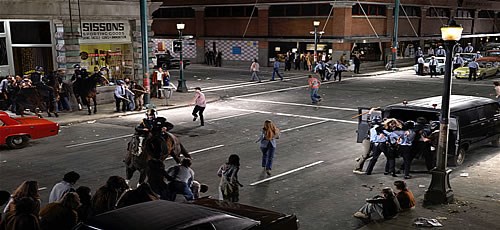 The incident is commemorated in a two-storey-high photo mural (above) by artist Stan Douglas in the atrium of the Woodward's complex.