British punk rock band The Clash launch a tour of North America with a gig at the Commodore Ballroom. Originally dubbed the Pearl Harbor tour, it was retitled the Give 'Em Enough Rope tour after their newly released sophomore album because their label, Epic Records, were worried American audiences might think the joke "too soon."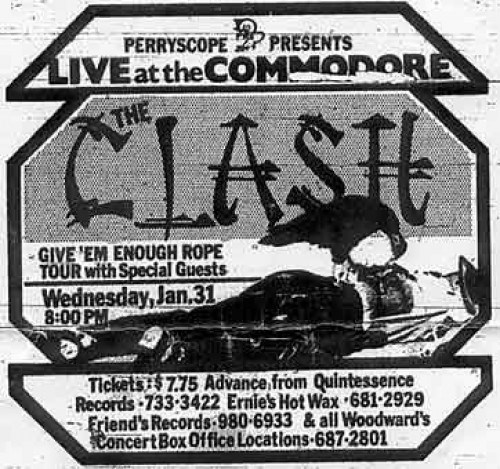 Victoria's all-female band The Dishrags opened to a good reception from the crowd but the second opening act, blues legend Bo Diddley, less so. The story goes that when 51-year-old Diddley rhetorically asked the crowd who they loved in his 1956 hit song "Who Do You Love?" —  they loudly answered with "The Clash!" He was eventually pelted with debris and booed offstage.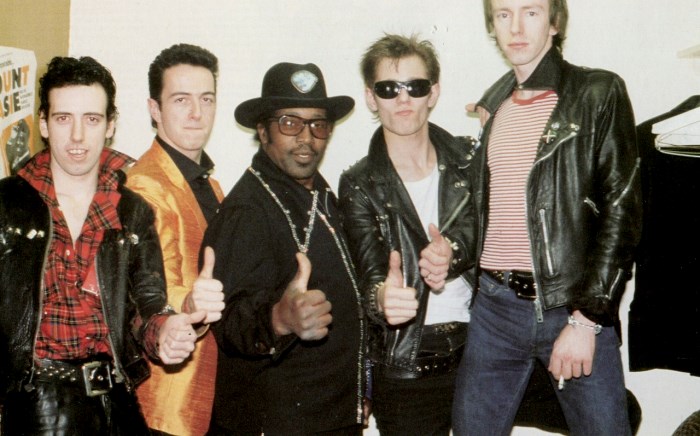 "The Only Band That Matters" also played soccer against some fans earlier in the day at a near-frozen McBride Park and checked out local band the Rabid play at the old Quadra Club on Seymour Street before hitting the stage at the Commodore.
The Clash — Joe Strummer, Mick Jones, Paul Simonon and Nicky Headon — returned to town in October the same year and played at the PNE with Vancouver's DOA among the opening acts although, according to bassist Randy Rampage in the documentary Bloodied but Unbowed, the two bands clashed offstage.