Edmonton Oilers star player Wayne Gretzky scores his 500th goal, an empty-netter with 18 seconds remaining that also gave him a hat trick, in a 5-2 win at home against the Vancouver Canucks.
He reached the milestone in just 575 games, setting a new NHL record for the fastest player to reach the mark. Rookie goalie Troy Gamble was between the pipes for Gretzky's 498th, which came just 97 seconds after the opening face-off, and 499th goals before being pulled.
It's possible coach Tom Watt opted to gamble on Gamble, who was playing his very first game in the NHL, rather than Richard Brodeur due to his number one goalie's poor track record playing against No. 99.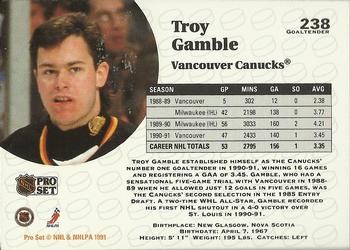 Brodeur ultimately ended up letting in more Gretzky goals than any other NHL netminder for a total of 29 over eight seasons. He also scored his very first NHL goal against the Canucks, with Glen Hanlon in net, on Oct. 14, 1979.
The most recent player to score 500 goals is Jarome Iginla, who achieved it after 1, 149 games while still playing for the Calgary Flames on Jan. 7, 2012.