Belcarra Mayor Ralph Drew wants Metro Vancouver to take steps to shut down the Bedwell Bay Road "zoo" on hot summer weekends.
In a letter to the regional district, Drew, on behalf of the village council, said it's only a matter of time before there's a serious accident involving pedestrians and vehicles because there's not enough parking for popular places like the Belcarra picnic area and Sasamat Lake.
Cars are parked anywhere, Drew said in an interview with The Tri-City News. Some are parked the wrong way, others right up to stop signs or on part of the road, especially on the west side of Sasamat Lake.
"It's a zoo there," said Drew, who has seen some visitors pumping up rafts or other inflatable items on that section of Bedwell Bay Road, which is in Port Moody. "This is a busy road and I'm just amazed there hasn't been a serious accident yet."
Drew said it's only going to get worse. The region's population has grown significantly and will continue to do so. One of his favourite stats, he said, has Metro Vancouver adding approximately the population of Port Moody, which was 33,500 in 2016, every year. In 2017, visitors to Belcarra Regional Park increased by eight per cent from 2016 to 757,000.
"The reality is that the facility of the park hasn't changed in a generation, but the population sure has," said Drew. "The point is we have to take pro-active measures to manage the traffic that is being generated and the growth that is happening around the Evergreen Line.
"People flock to these facilities, and rightly so. But the reality is we're so highly constrained by geography [and] the areas can't handle it any more."
Belcarra's suggestions include an electronic reader board on Ioco Road near Pioneer Memorial Park, in front of the Port Moody Recreation Centre, to let potential park visitors know the picnic area, White Pine Beach and Buntzen Lake parking lots are full. The early notice would give them a chance to turn around, said Drew. The village also proposed Metro Vancouver Parks have an employee posted in the vicinity of the old Ioco school to advise park visitors the lots are full.
Drew's letter also says it's an easy process for Metro Vancouver to designate parks personnel as bylaw enforcement officers so they can issue tickets in those areas.
"You've created an attractive facility that brings the population, you have to accept responsibility for managing that as part of the bigger picture," said Drew.
The outgoing mayor, who will not run in the Oct. 20 municipal election, said the parking problem is an issue throughout the region's parks and there's no single solution.
Neal Carley, general manager of planning parks and environment for Metro Vancouver, told The Tri-City News the regional district is concerned.
"Any time people are walking on the road you have to use extra awareness and especially if they're carrying coolers and inflatable [items]," said Carley. "This is a challenge we are facing across our parks system.
"There's clearly a greater demand for access to nature. That's something we're working together with our partners on how we manage that. We're trying to balance off access to the impacts to neighbouring roads and access points."
The district, he said, is considering Belcarra's suggestions. Before receiving the letter, Metro Vancouver, Anmore, BC Hydro and Port Moody test drove one this past weekend placing an electronic reader board at Ioco and Heritage Mountain Boulevard — close to where Drew suggested.
It was hard, however, to get a read on how effective the boards were, said Anmore Mayor John McEwen, because the smoky conditions this past weekend may have deterred visitors. Anmore is having similar issues on Sunnyside Road outside of Buntzen Lake, which is operated by BC Hydro. When the 650 parking spots are full, he said, beach goers are parking there and making the more than three-kilometre hike to the beach carrying all their gear.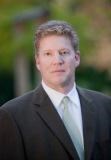 "It's been a real challenge this year," said McEwen. "It's pretty dangerous."
Of particular concern to McEwen is the corner of Sunnyside and East Road where the village's fire hall is located. Anmore, he said, has brought in flaggers to deal with the problems, but they've been on the wrong end of some rude remarks by parkers.
"It certainly needs to be supported by the RCMP in our jurisdiction," said McEwen.
He said the village will be meeting with BC Hydro for a "frank discussion" on the parking issue and about the safety of the lake following two drownings at Buntzen this summer.
"Hydro doesn't want to be in the park business, I feel. It will be interesting to see how that goes," said McEwen.
McEwen, Drew and Carley are all emphasizing the transit option to users of the parks.
"There's quite decent bus service up to the park," said Carley, who noted although the ridership is not at full capacity it is "quite busy."
However, he said Belcarra's proposal to place an employee kilometres away from the park at the former Ioco school poses some challenges because they would have to stop each vehicle and the district doesn't have the authority to do that.
newsroom@tricitynews.com