This story has been amended since first posting.
The District of North Vancouver has slapped a notice on title of a commercial property on West 14th Street to warn prospective buyers about construction of illegal residential units in the building that were built without a permit.
Council voted Sept. 17 to place the notice on title to warn prospective buyers after reviewing a staff report that outlined conditions on the property.
According to that report, municipal staff became aware in August 2017 that two mezzanines had been erected inside the building without permits, and there were problems with the roof and west wall of the building. Corroded and failing metal trusses and corroded gas lines were observed, leading to concerns about safety. Staff found supports to brace the trusses had also been installed without the required permits or engineering design, according to the report.
"The owner also installed five residential suites without permits," according to the report. Staff found three of those units were currently occupied, including one that is being lived in by the owner, although using the property for residential or caretaker purposes is not allowed under the zoning bylaw.
Because of concerns about the corroded gas lines and improperly installed gas appliances, staff contacted Fortis and the gas supply to the building was cut off.
The staff report added the owner hasn't met deadlines requiring him to bring the building into compliance with the rules and get proper permits, "and the structure remains in disrepair."
"To date, the owner has only recently submitted a partial building permit application for the roof," according to the staff report.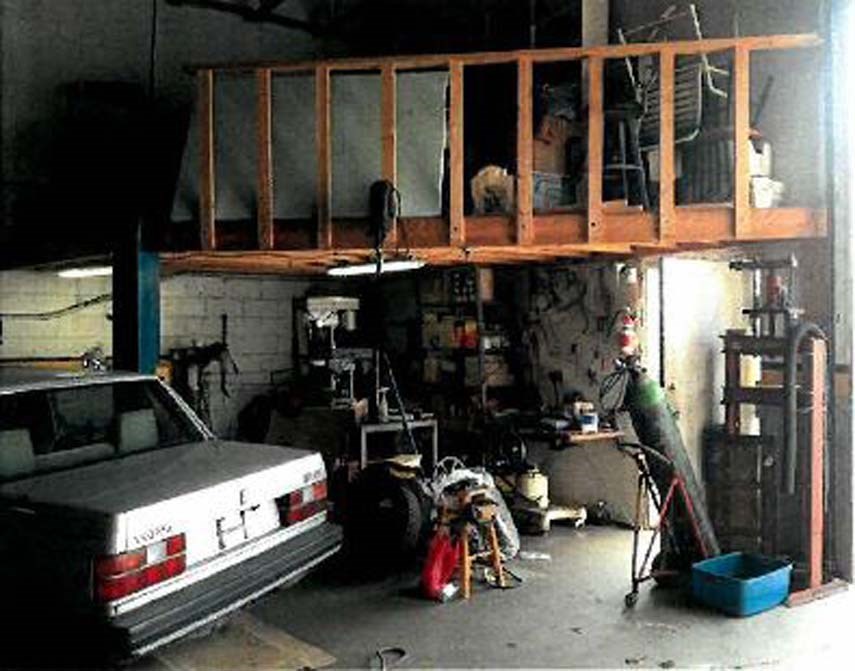 The owner of the property, Mario Sabogal, didn't appear at council to discuss the issue.
Contacted by the North Shore News, Sabogal said he's being picked on by the district.
Sabogal said he didn't build the residential units – they have always existed in the building. "These spaces have been here forever," he said.
Sabogal added he has health problems and is currently unable to work.
"At the moment I have no place to be," he said. "How am I going to live? I'll put a tent on my parking lot if that's what they want."
Sabogal said there are other commercial properties in the neighbourhood with residential units in them.
"They've got me by the neck," he said. "They're publicizing my problems."
Editor's note: The original version of this story contained a photo of a building at a nearby address, that was not the subject of this story. It has been removed and replaced with an image of the building at the correct address. The News apologizes for the error.