The wait is over for fans of CBC Radio One.
It was announced on CBC this morning, Dec. 11, that Stephen Quinn, host of On the Coast, will replace Rick Cluff, longtime host of The Early Edition, Jan. 2.
Both shows focus on current affairs. The Early Edition is a morning show for listeners to start their day and includes everything from breaking news and traffic to local stories and interviews.
On the Coast features news highlights from the day, stories from Metro Vancouver neighbourhoods and community spotlights.
Taking over the afternoon spot from Quinn is Gloria Macarenko, who has been at the helm of CBC Radio One's noon show B.C. Almanac and TV host of Our Vancouver. A search is underway for a new host for B.C. Almanac.
CBC's version of show-host musical chairs came after Cluff announced Dec. 4, he'll be retiring Dec. 22. On that same day, listeners will be invited to share their memories of Cluff and many of those comments will air during the annual holiday request show.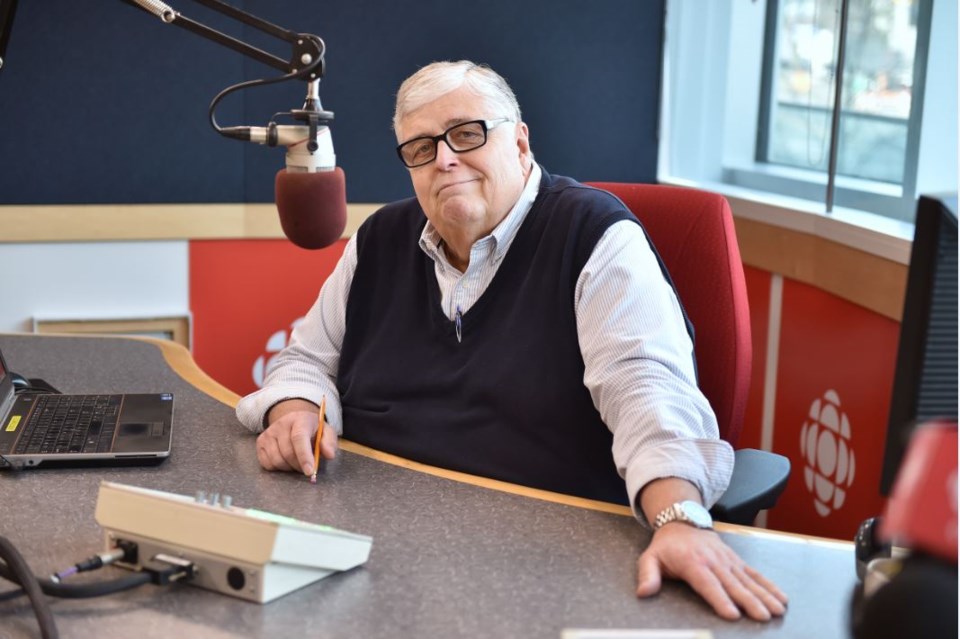 Quinn joined CBC in 2000 and spent eight years as the national broadcaster's civic affairs reporter, a post that spearheaded his passion for municipal politics, before joining CBC Radio One as host of On the Coast. A multiple Radio Television Digital News Association award winner, Quinn is known for his strong interview style and skill in prompting answers from notable subjects while delving into important issues. He is also creator of the popular Quinn's Quiz segment.
"Hosting The Early Edition is my dream job," Quinn said in an announcement Monday. "It's Metro Vancouver's radio show of record. It starts the conversation, sets the agenda and fuels the debate throughout the day. I hope to continue doing what the show is known for, excellent journalism, holding decision-makers to account, telling stories that come from all corners and all communities of the Lower Mainland, shining a light on our vibrant arts scene, and having some fun."
Quinn added his heart has always been in local news and current affairs.
"No one does that better than The Early Edition and I'm so proud to be part of the team."
Macarenko previously hosted CBC Vancouver News for many years and won multiple awards for her journalism, including a Jack Webster Award for Best News Reporting.  
"I'm thrilled to host On the Coast come January, as I've had several opportunities to work with the afternoon team and I think it's a great fit," Macarenko said in the release. "I've been fortunate to interview British Columbians about important news stories and current events over the years, on television and on radio, and I look forward to exploring those hyper-local stories with our On the Coast listeners."
Meanwhile, Cluff is looking forward to retirement after 41 years with the CBC. He started with The Morning Edition in 1997.
@sthomas10