Those who love Vancouver's heritage homes may want to take note — Grandview Heritage Group (GHG) just released a map for the 2018 edition of its Centenary Sign Houses project.
The map pinpoints the location of 10 homes in the neighbourhood, along with historical details and the architectural style of each of house. Signs are also posted on each of the properties for a year for passersby to see.
When the project launched in 2012, and for the first few years, the group selected houses that were exactly 100 years old.
"However, not many houses were built in Grandview from about 1914 and so we changed the criteria to be 100 or more years old," said Jak King, a member of the group.
King said up to 24 houses that retain as many of their original features as possible — age is just the beginning criteria — are selected each year. They're chosen by members of the group who go out looking for them each year, often in organized parties. 
"We usually find more houses than we need each year and we make a selection from that group," he said.
"The final criteria is that the owner has to agree to us putting a sign on their lawn for a year — rarely a problem. Once the selection is made, historical information is taken from the Grandview Database, a detailed listing of all the houses that have existed in Grandview.  So far we have profiled about 107 houses." 
Penny Street, also a member of GHG, said there is a similar heritage-homes sign project in the Irvington neighbourhood of Portland, Oregan, where her grandchildren live. A few years ago, Street took photos of some of the signs in that city and showed them to Grandview Heritage Group whose members were enthusiastic about the idea.
"We initially had 25 signs made and we identified some of the beautiful and old houses located all around Grandview just to let people know that most of the houses in the neighbourhood were built a long time ago of fantastic old-growth wood and that they've withstood the test of time," she told the Courier.
"My partner and I live in a 1910 house that I'm sure will be standing long after the 10-year-old duplex next door to us is torn down."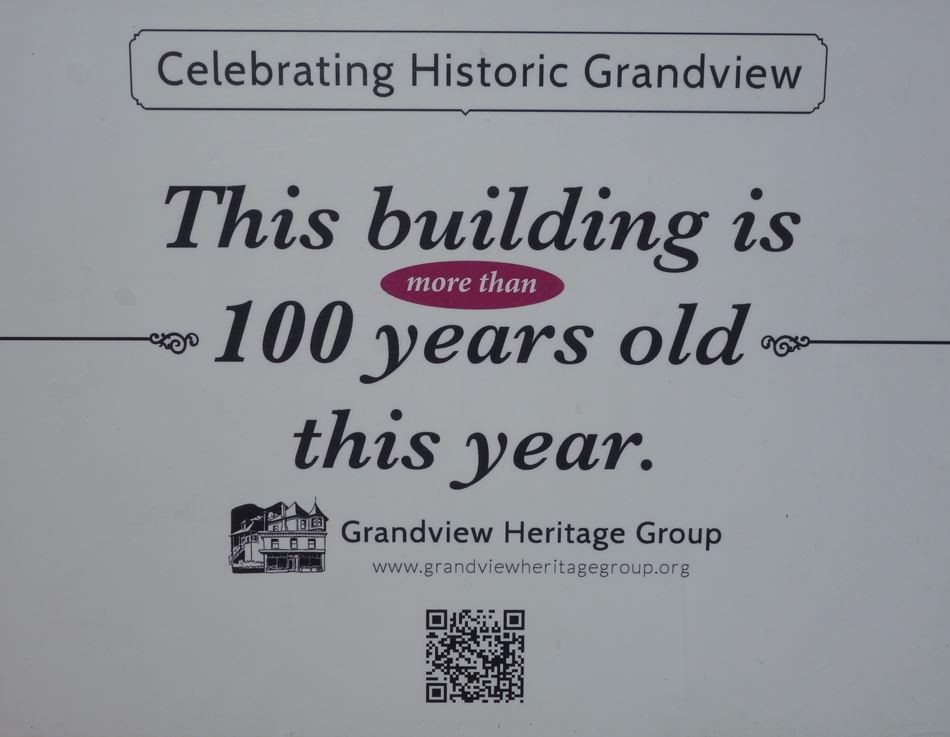 King said GHG's purpose is to identify, preserve and celebrate the heritage of the neighbourhood.
"We have found that drawing people's attention to these wonderful properties achieves all those goals," he said.
To check out homes from earlier editions of the project, go to grandviewheritagegroup.org and select one of the years listed at the top of the page.
There is also a tab for the Grandview Database, which features information about more than 5,000 properties, about 1,500 of which no longer exist.
noconnor@vancourier.com
@naoibh