Another Vancouver church hopes to leverage its land value to raise money — in this case for a new school.
Corpus Christi church and Corpus Christi elementary school sit on a large block of land between Nanaimo and Clarendon streets and East 48th and Waverley Avenue.
They are at high risk of damage in the event of an earthquake so Corpus Christi plans to replace the school and build a new parish hall under the gym, at an estimated cost of $17.3 million. It will then seismically upgrade the church and rectory at an estimated cost of $8.5 million.
Corpus Christi has been fundraising for three years and so far has collected just over $1 million. It plans to borrow some money, as well as generate additional funds by selling a chunk of its property.
A portion at one end — 17 per cent of the overall site — has been listed for sale by realtor Michelle Yu.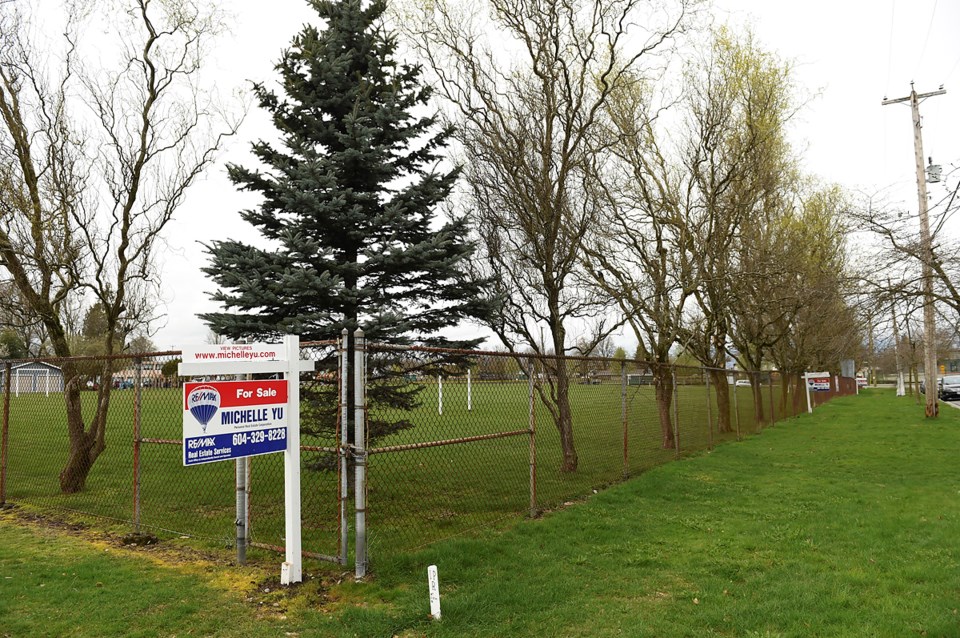 Money generated by the land sale will go towards building the new school and parish hall and is expected to put the overall project years ahead of schedule.
The church says it looked at various options to help cover costs before opting to sell a portion of the land. Church committees support the move, the Roman Catholic Archdiocese of Vancouver approved it and now it's waiting for formal approval from the Vatican.
If all goes to plan, Corpus Christi hopes to rebuild the school within a few years. Work on the second phase — upgrading the church and rectory — would begin after that.
Yu said an asking price for the land isn't being listed, but offers must be received by April 28.
They have a rough idea of the land worth in the neighbourhood and have established a minimum price, according to Yu, but there are many variables, including the fact there's no comparable piece of property in the area. Marketing is being done locally and overseas.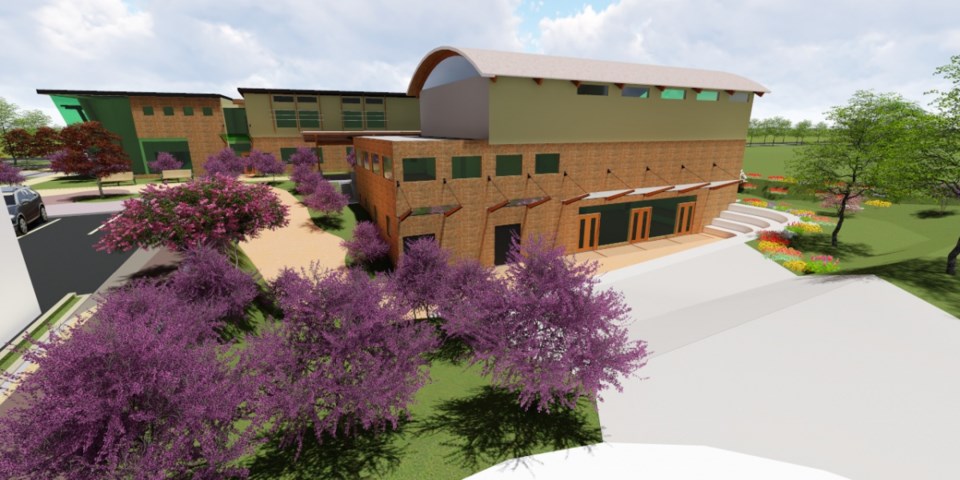 The property is currently zoned RS-1, which allows for single-family dwellings, although there are higher density uses of land across the street — Clarendon Court, an assisted living complex, and Shannon Oaks, an independent living complex.
The city has several policies that apply to the church site, including the Victoria-Fraserview/Killarney (VFK) Community Vision document, which would allow staff to consider rezoning for affordable, social or seniors housing.
The Affordable Housing Choices Interim Rezoning Policy (AHC) could apply to the site and would allow for consideration of ground-oriented buildings up to 3.5 storeys, according to the city. But under ths policy, a rezoning proposal would have to demonstrate "an enhanced level of affordability." Options could include secured rental housing, a Community Land Trust, or units sold for at least 20 per cent below market value and secured with a covenant to maintain affordability over time.
Several other Vancouver churches in recent years have also leveraged land value to secure their financial futures.
Oakridge United Church, as reported in the Courier in 2016, is redeveloping its site in partnership with a developer. A 58-unit condo complex that's being planned will include a meeting space for the congregation.
Last October, the city approved a redevelopment plan for the Oakridge Lutheran church, located at West 41st and Ash Street, which will see a six-storey mixed-use building with space for a replacement church.
Downtown Coastal Church, meanwhile, inked a deal that saw the 62-storey Shangri-La tower built on the property beside the church. It earned $4.4 million towards its renovation.
noconnor@vancourier.com
@naoibh