Imagine the B.C. government going out on its own and creating a system within the province that taxes and regulates the use of recreational marijuana, without approval from the federal government.
That's a thought that came up in conversation with Tonia Winchester of Seattle who helped lead the campaign in 2012 to have marijuana legalized in Washington State. As the outreach director for New Approach Washington, the former prosecutor was a member of a coalition of citizens that fought successfully to allow adults 21 and over to legally possess up to one ounce of marijuana for personal use.
That experience in promoting Initiative 502 is what Winchester will share when she speaks at a session Sept. 21 on the legalization of marijuana at the Union of B.C. Municipalities' annual conference in Vancouver.
But does she really believe B.C. could go it alone?
"I understand that's kind of a little more risqué or challenging but people said the same thing about Initiative 502 when it was on the ballot in 2012 — that we can't go against this, it's still federally illegal," said Winchester by telephone from Seattle. "But we've seen the federal government take a stand back and say that as long as you're operating within the structure of a legal system within the state, we're going to stay out of this because we have larger fish to fry."
Winchester acknowledged the difference between Canadian and U.S. government structures but is aware of Canada's allowances for medical marijuana use. In fact, Winchester spent six months in Nanaimo to oversee the development of the federal government-approved Tilray medicinal marijuana production facility. Privateer Holdings is Tilray's parent company, and Winchester was the person responsible for submitting and obtaining the facility's licence in March 2014 from Health Canada.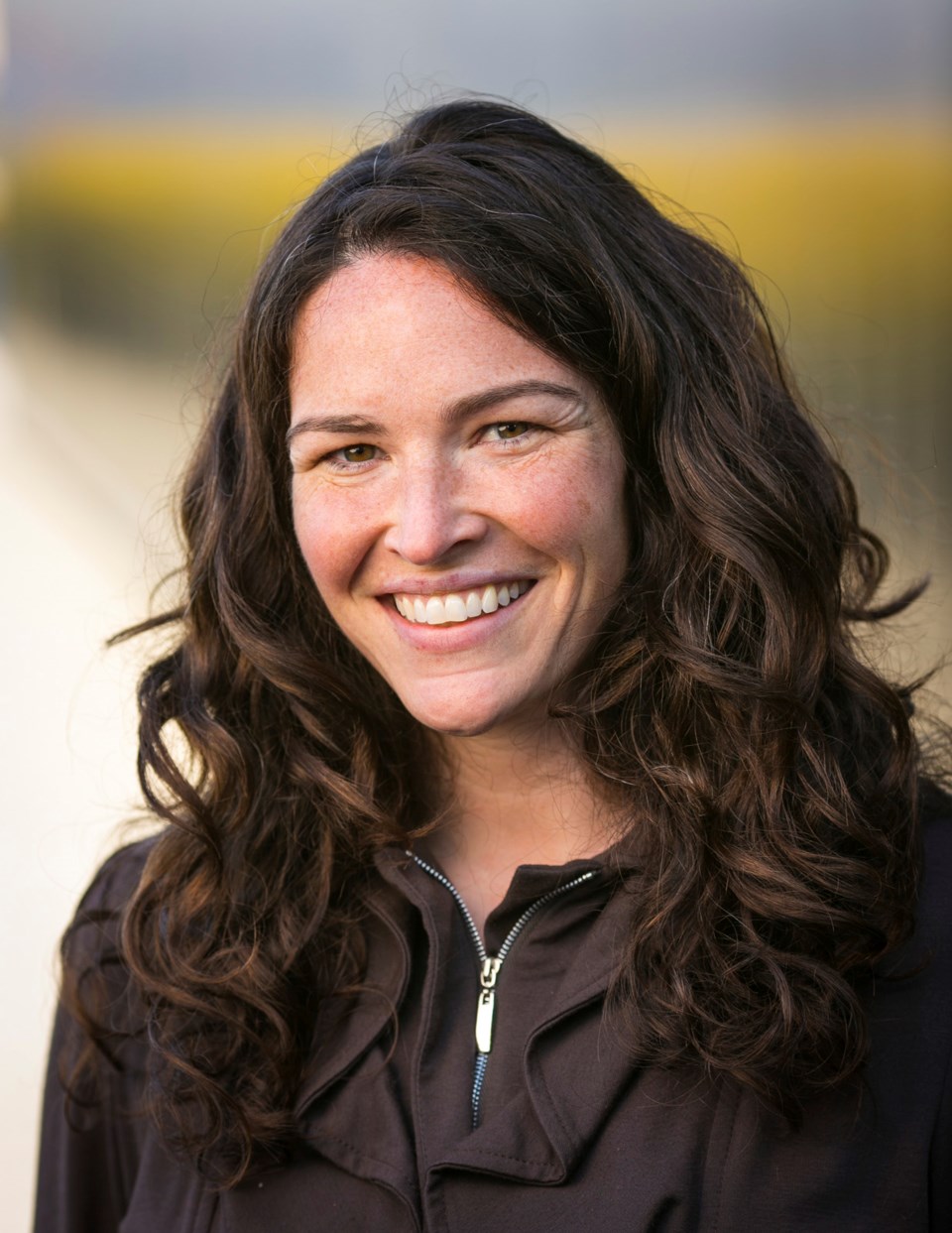 Winchester's visit to Vancouver comes as the City of Vancouver is processing 176 applications from people who want to obtain business licences to operate — or continue operating — illegal marijuana dispensaries. The city's goal is to regulate dispensaries and set strict guidelines for operation but leave the regulation of marijuana to the federal government.
She called the city's move "very bold" and said municipalities and provincial governments have to initiate change on the marijuana front in the absence of any progressive action from the federal government.
As a prosecutor in Seattle and Wenatchee, Winchester prosecuted people for marijuana possession. But, she said, it didn't take long for her to realize marijuana laws were too harsh and police resources could be better used to fight more serious crimes.
"I remember telling myself as I was signing complaints to be filed that if I could change these laws, I would," said Winchester, noting she left her job to work with New Approach Washington on the campaign to legalize marijuana. She is now self-employed as a consultant.
In Washington State, the marijuana industry is overseen by a liquor and cannabis control board, which produces regular public statistics on businesses, including a list of stores and applications from potential operators. Statistics for July and August show sales of $100,892,091, which generated $24,582,848 in excise taxes.
When the new law came into effect, the board set a maximum of 334 licences for retail outlets in Washington State but set no limit on the number of producer and processor licences, although applicants were only given a 30-day window to apply.
Seattle has 19 stores allowed to sell marijuana for recreational use. And, so far, they aren't generating the complaints of so-called medicinal marijuana shops that opened in the wake of Initiative 502. Seattle grew from 45 of these shops to more than 100 in two years.
"With the licensed stores and the licensed growers, there's been little to no concern about the way they're running their businesses, or how they're impacting communities," said David Mendoza, a policy advisor to Seattle Mayor Ed Murray, who helped design and implement a package of marijuana-related bills to regulate marijuana. "But the grey [area] market has metastasized and that's where we're getting the complaints."
The complaints include operators selling to minors, people smoking outside, the pungent smell of cannabis and increases in break-ins to vehicles in neighbourhoods with the shops. Seattle is working on bringing in more stringent rules that would see about 50 of these shops shut down. Others that opened prior to January 2013 received exemptions, pending they follow a set of new regulations.
"Next year, by July of 2016, the medical marijuana is supposed to be folded into the recreational and we've had legislation to ease that transition that passed earlier this summer," said Mendoza, anticipating Seattle could eventually have about 60 fully regulated marijuana shops.
Now that Washington State has legalized marijuana and Alaska did the same earlier this year, the fact that B.C. is sandwiched between the two pot-friendly states is not lost on Winchester or her friends.
"I've heard more from my Canadian friends who are disappointed and say that Canada has always been known for being more progressive, and yet here we have Alaska and Washington beating B.C. in this movement," she said. "I don't know if any Americans are thinking it's a bragging right but I definitely think it's a question for B.C. to be thinking about because you guys have always been so far ahead of the curve."
mhowell@vancourier.com
@Howellings