Everyone needs bright, airy indoor and outdoor spaces to thrive, according to Barbara Atkins, manager of Union Gospel Mission's Women and Families Centre on 616 East Cordova St.
That's why she's pleased with the design of a new and expanded centre, which will see the existing three-storey building replaced with a seven-storey one. Renderings were released recently as part of the development permit process.
"[The design] is great. It's in keeping with the neighbourhood… it gives safe space for the children and the moms, with the courtyard not facing out to the street," she said.
"Everyone needs air and light just as part of our health. We're all full human beings. We have mental, physical and emotional sides to us and being hunkered down in dark, non-airy spaces — I just don't believe it's good for the soul, let alone the body. I don't think people thrive in those circumstances. We want to see people not just survive but thrive."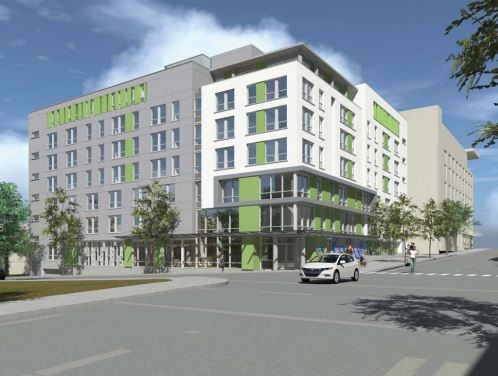 UGM's Women and Families Centre serves women, some with children, who have addiction histories and need support.
Its existing building has space for community outreach services, as well as an afterschool program and meeting rooms. It also features live-in stabilization units on the second floor in what's called "The Sanctuary," which can house up to 15 women and six babies. Women follow an established program and can stay for up to a year.
The new building, however, will be much larger. It will still have community outreach services, afterschool care and meeting rooms but, on the second and third floors, there will be an expanded "Sanctuary" with 27 units. On the fourth, fifth and sixth floors, there will be 36 social housing units of varying sizes where women from The Sanctuary units can move into and stay for up to five years. They will have access to many of the same supports as those in The Sanctuary but won't be in that program. On the seventh floor, there will be two daycares — one with 12 spaces for infants and toddlers and another for 16 kids between 30 months and five years. The design plan also includes a courtyard on the main level and decks on the second and seventh floors.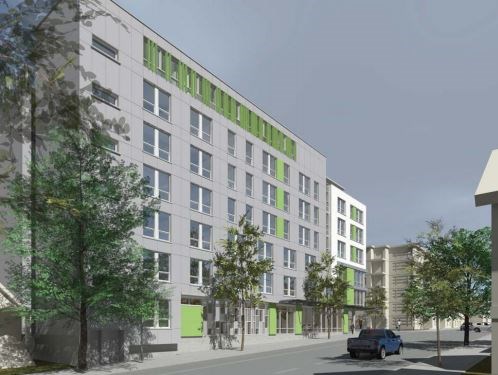 Atkins said the expansion, the largest in UGM's history, is important for the women they serve.
"Because, right now, our moms have nowhere to move to. We're going to be doing three things — we're going to give them clean and sober housing to live in, we're going to give them stability and a sense of community, and we're going to let them be here for up to five years so they can gain the skills they need to move on," she said.
Under the site's existing zoning, the development application for the project is conditional, so it may be permitted but it requires a decision from the city's Development Permit Board. The application is scheduled to go before the board on June 11. Comments by letter or email on the project are being accepted until May. 4 to be considered in the staff review. However, written comments will be considered until the date of the decision, according to the City of Vancouver.
If the project is approved, construction could start in early 2019 and it could be open in late 2020. Construction costs are estimated to be $35.5 million. The provincial government is kicking in $14.5 million, while UGM is fundraising for the remainder. It's already collected $7 million from private donors, so it only has $14 million to go — a goal Atkins feels is "doable" with a lot of support from the community.
During construction, The Sanctuary will continue to operate; space will be found for residents in nearby Union Gospel Mission facilities.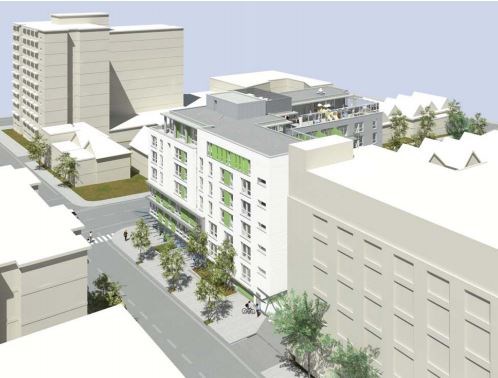 Atkins is looking forward to when the new building is completed.
"It's the biggest project UGM has ever undertaken — I'm so excited, as a woman, to have been able to set the stage for this because I'm the first manager of the Women and Families Centre that they've had," she said. "Over the years, since I've been in this position, we've been able to offer more and more and more support to women. So it just thrills me to no end that we're going to be able to give them stability over a longer period of time."
@naoibh