You'd think Dwayne "The Rock" Johnson would hate Vancouver.
When he was 22 years old, he came to the city for the first time as an ambitious, goal-oriented football player. He'd been signed with the Calgary Stampeders and, taking on the B.C. Lions, he was playing his first pro game. His goal of playing in the NFL was witin his grasp. Two days later, he was cut from the team. It was devastating.
"Dream shattered, sent home with seven bucks in my pocket," he says in an Instagram video shot high atop the North Shore mountains. 
Fast forward to this week. The former football player-turned-wrestler-turned-actor-turned-touted presidential candidate is one of the highest paid actors in the world. He shared his Vancouver video with his 9.6 million Instagram followers on a smoky Thursday and by the next morning it had been watched 4.55 million times.
It's not just the "spectacular" views of "one of his favourite cities" that make the video so appealing. It is The Rock's message about where failed dreams can take us.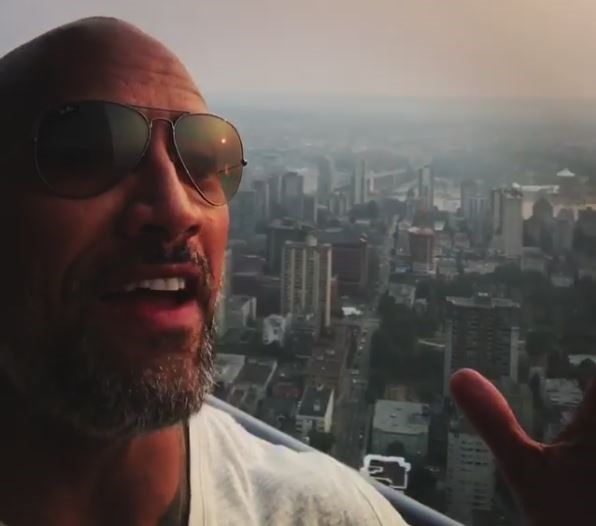 "You realize playing in the NFL was the best thing that never happened because it got me here," the white T-shirted cultural phenomenon says.
In life you'll get your ass kicked, he says, building up to his inspirational pep talk. "You've got to get up and have faith that the one thing you wanted to happen often times is the best thing that never happened.
"So have faith, and just keep that in mind and keep plugging away."