The world's largest legal marijuana greenhouse operation will be in East Delta.
Having recently received 100,000 young plants, BC Tweed's 1.7-million-square-foot facility on Hornby Drive is positioning itself to be a one of the biggest players in the Canadian recreational marijuana market when the product is legalized later this year.
Already the largest supplier of legal medical marijuana in Canada, Ontario-based Canopy Growth Corp., which provides about one-third of the legal medical cannabis for the roughly 225,000 Canadians who have cards, has partnered with SunSelect Produce to create BC Tweed. The partnership also has 1.3 million square feet of greenhouse space in Langley that's converting to cannabis.
Providing cannabis for both the medical and non-medical markets, a variety of strains will be grown and processed on site before being sent for packaging prior to delivery to a B.C. government distribution centre. From there, cannabis will be sent to government-run retail outlets as well as private stores, which could include those run by Canopy.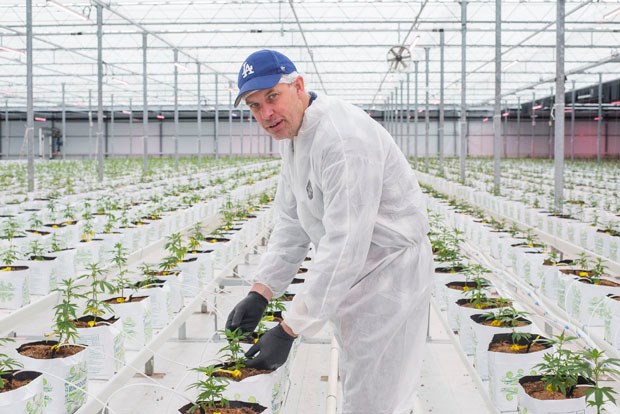 Edibles and extracts won't be legalized this year, but oils will be available for those who want to make their own.
Greenhouse owner and B.C. Tweed president Victor Krahn said it will take a few more months to convert his operation.
Hilary Black, Canopy's director of patient education and advocacy, explained the goal is to ensure there's a sufficient quantity of product for the recreational sector and growing medical market.
Genetic modifications have made the number of strains, as well as levels and types of potencies, vast in the cannabis field. Canopy currently has about 50 products in stores made from around 35 plant varieties. The company notes in its genetics vault it has over 300 distinct strains, but they will not all make it into production.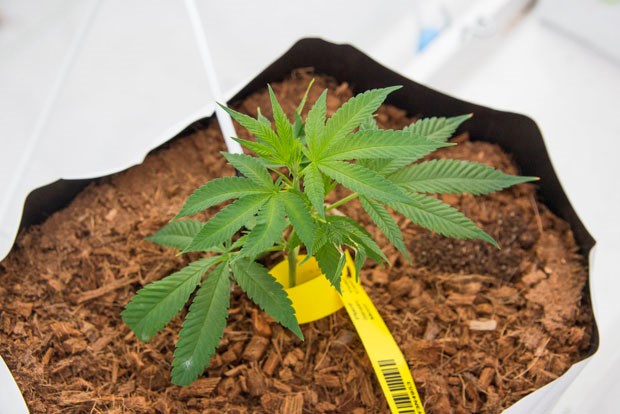 The B.C. Tweed greenhouse in Delta is expected to have about nine varieties grown.
Education will be key, explained Black, including informing people on the proper use of edibles.
"We're going to take all that same knowledge and expertise that we have in how to safely distribute cannabis and educate consumers. Everything we know in the medical market, we're going to use all that knowledge in the recreational market to make sure that when people start accessing cannabis legally, they have all the information that they need to be safe and responsible," she said.
Black said access to balanced, evidenced-based education will be especially important for youth.
"As a leader in this country, it's our responsibility to listen to our communities and find out what are your concerns, and then for us to put the resources into creating the research or the evidence or the communication tools, or whatever it is the community needs," she said.
Involved with various corporate social responsibility and safe driving initiatives, as well as launching the Tweed Collective, a multi-million-dollar grant program for the arts in communities where Canopy operates, its long-term goal is to have 5.6 million square feet of production capacity.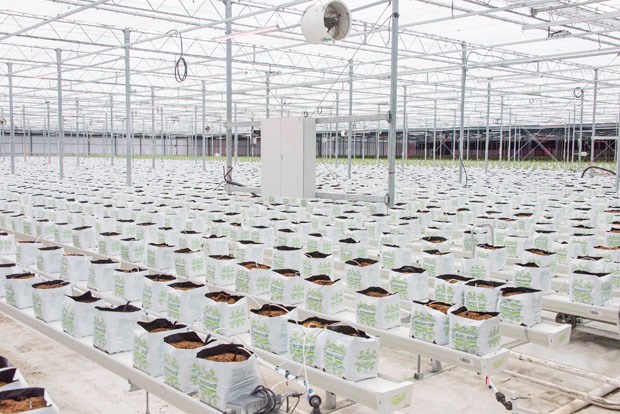 Meanwhile, just down the road in East Ladner, the large Village Farms International greenhouse is also making the conversation to pot. It's a partnership with Emerald Therapeutics, forming the joint venture Pure Sunfarms.
Conversion of the first 250,000-square-foot section of the 1.1-million-square-foot Delta 3 is substantially complete and conversion of the remainder of Delta 3 now underway. The entire facility is expected to be in production in 2019.