A major fire at an East Vancouver home at the corner of Skeena Street and East Third Avenue early Tuesday has left one person dead.
Vancouver Fire and Rescue Services were called to the home shortly before 9 a.m., Aug. 7. The name of the person who died hasn't been released. It's the sixth fire-related death in 2018.
The investigation is still underway but multiple fires to date have been directly linked to a lack of working fire alarms, the City of Vancouver said in a press release issued late Tuesday on behalf of the fire department.
The fire department will be holding a press conference Aug. 8 to provide information about how residents can ensure they're prepared for a fire in their home.
A strong smell of smoke was still in the air Tuesday evening while men from a property restoration company started to board up the windows of the damaged home.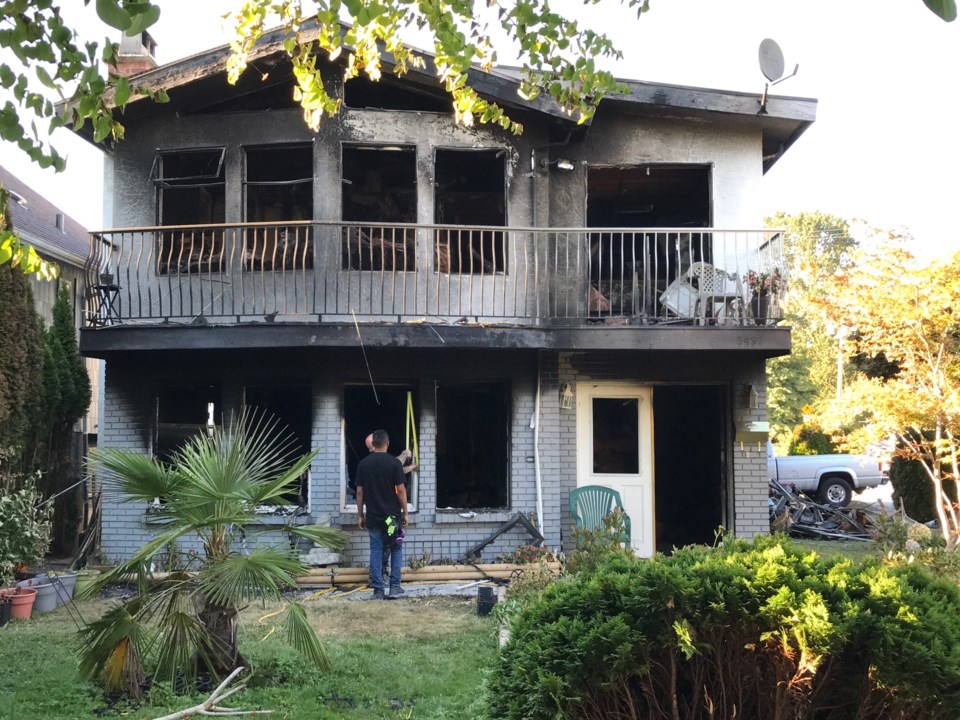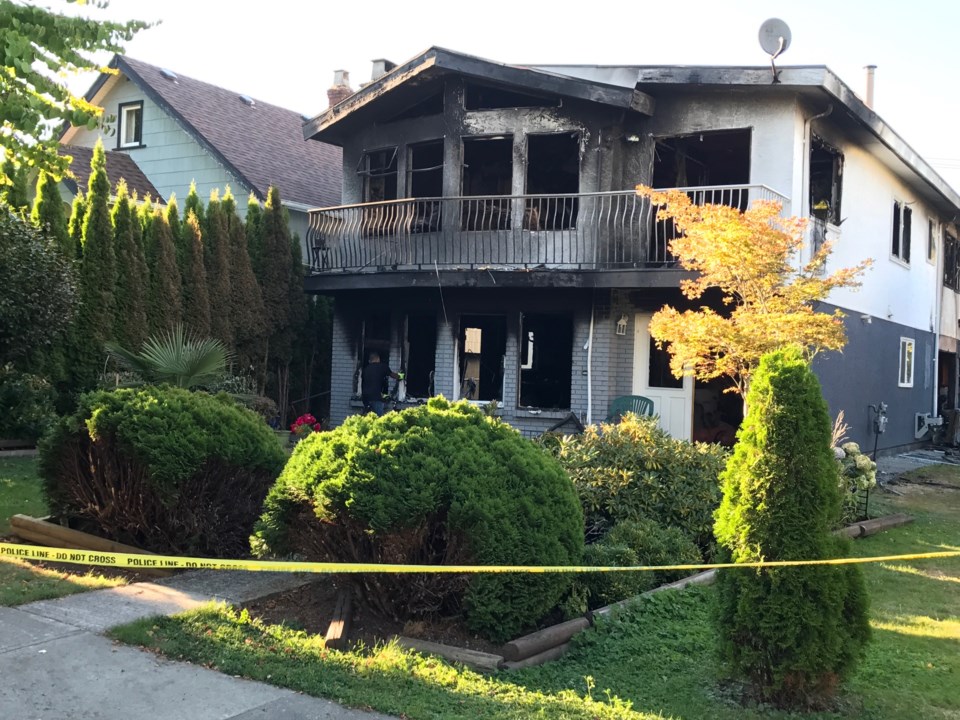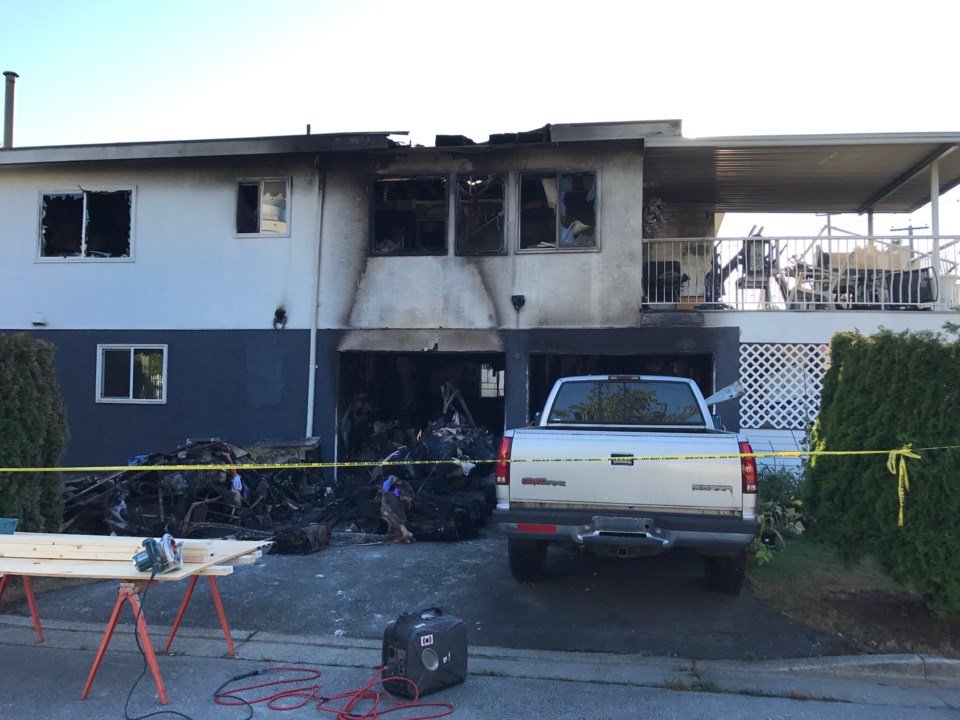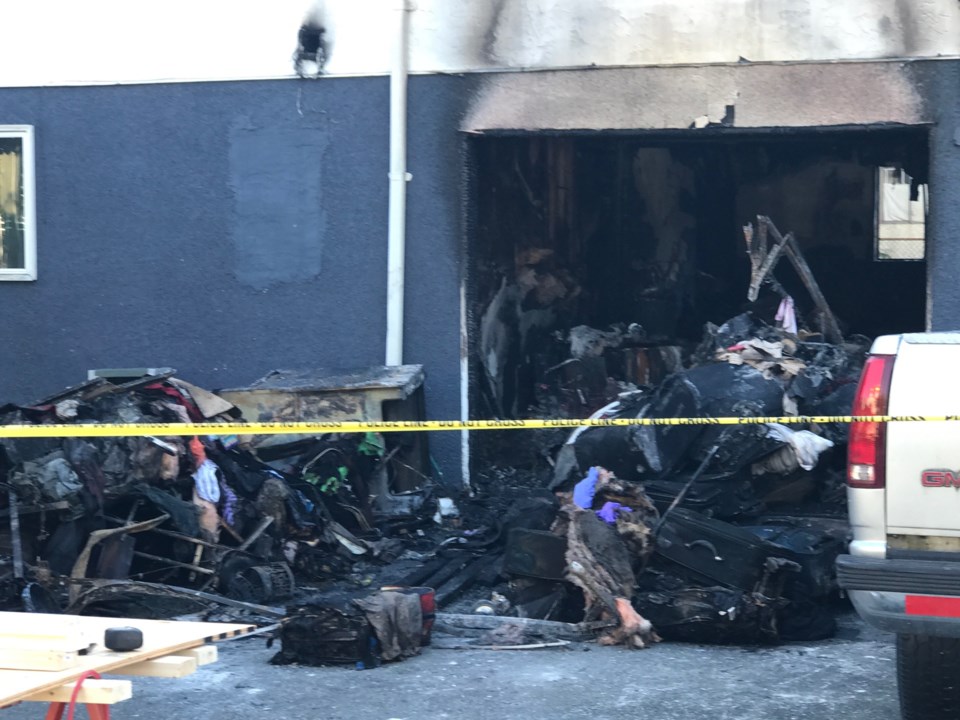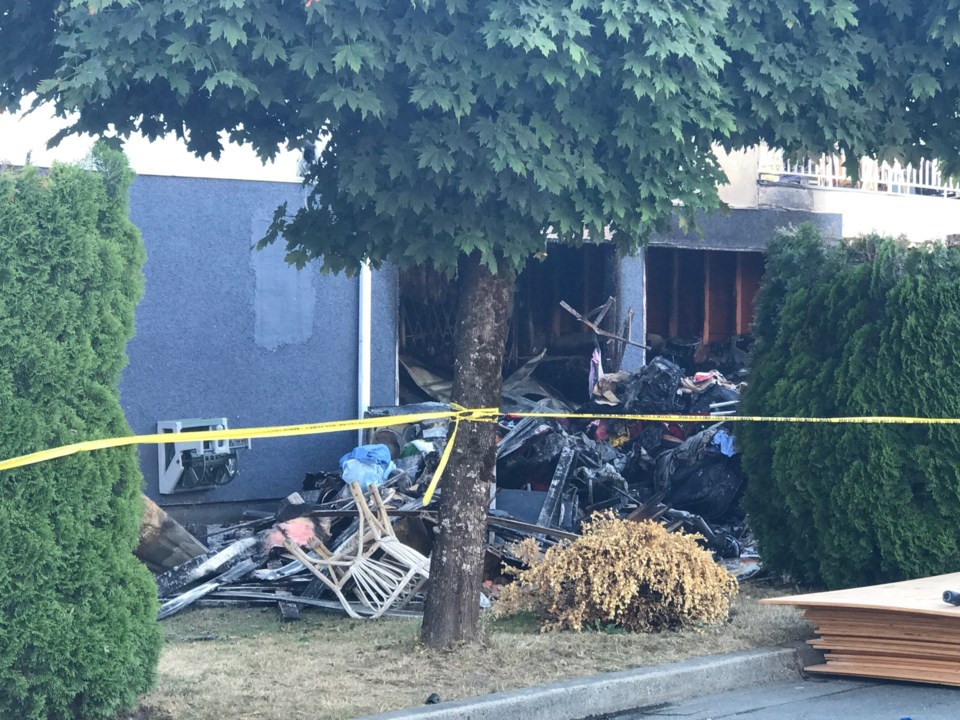 noconnor@vancourier.com
@naoibh