A raccoon has died after it was caught in a live trap for more than a week and then placed in a garbage bin full of water to slowly drown.
Staff at Critter Care Wildlife Society - which provides care and rehabilitation to mammal species native to B.C - say they are shaken up after dealing with the "extremely inhumane" case of animal cruelty.
Animal care supervisor Brooklynn Martin said staff were called to a property in Burnaby on Friday about 1pm after the young adult female raccoon had been found by a tenant in the garbage can barely alive.
Martin said it was believed the landlord of the property had set the trap about a week and a half ago and the tenant had assumed the raccoon had been released.  
"It turns out that the the raccoon was left in the trap and he put it in a garbage can and filled it with water and left the trap there," she said.
"As soon as the tenant found out what happened he called us immediately and was very frantic asking what he could do in the meantime before we got there."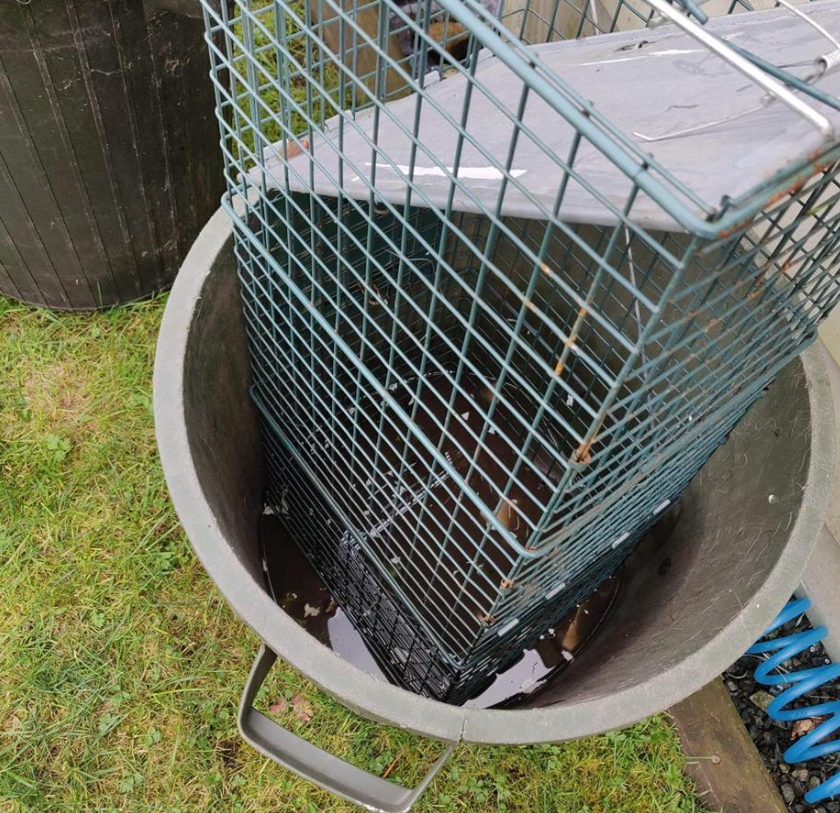 The tenant took the raccoon out of the trap, dried her off and placed hot water bottles around her to keep her warm until staff arrived.
"It was a full-grown adult raccoon and it was so weak and so mentally gone that the tenant and my staff were just handling it without gloves," Martin said.  
Martin told the Courier it was by-far one of the worst cases of animal cruelty she had come across in her three years working at the wildlife society.
"This raccoon was stuck in a trap with no food and basically being forced underwater with no way to get out," she said.
"She came in and her nose was all scratched up, all her nails on her paws had been ripped out, her paws were raw she had been trying so hard to get out and there was basically no hair left on her tail.
"Each cruelty case is bad and you deal with the situation and it makes you sad but this one, in my opinion, is probably the worst that I have had to deal with."
She said it was common for people to set live traps for problem critters and it wasn't illegal if it was done in a humane manner.
"If you don't want them on your property you have a 10km radius around your house where you can trap them and then you can relocate the animal somewhere else," Martin explained.
"But legally you are not allowed to set a trap and leave whatever is in there for longer than 24 hours and this poor raccoon was in a trap for over a week.
"We have dealt with a lot of cruelty cases, mainly leg hold traps, and they maim the animal and cause them pain.
"But physically torturing the animal and trying to drown it - it got to all of us at the centre, all the staff were pretty shaken up about it.
"The way this live trap was used was extremely cruel and extremely inhumane."
The wildlife society posted about the incident on its Facebook page stating, "cruelty has no place in the modern day!" The post has so far received over 1000 likes in support and been shared more than 300 times.
Staff did their best to save the critter but sadly she passed away Friday night.
Martin said the case had been reported to authorities including BC SPCA cruelty line and the Association of Furbearing Animals.
In a separate incident, the BC SPCA has issued a warning to people about the dangers of DIY pest control after itreceived a call from a member of the public in the Arbutus Ridge area of Vancouver, who found a raccoon trapped inside a home-made electrified cage trap.
In a statement, the BC SPCA said the caller heard the young raccoon crying throughout the night and found the raccoon trapped in a modified cat trap on an adjacent property.
"The trap was connected to an extension cord, apparently causing an electric current to run through the all-metal trap. The caller immediately unplugged the trap and freed the raccoon, and then called the BC SPCA Animal Helpline."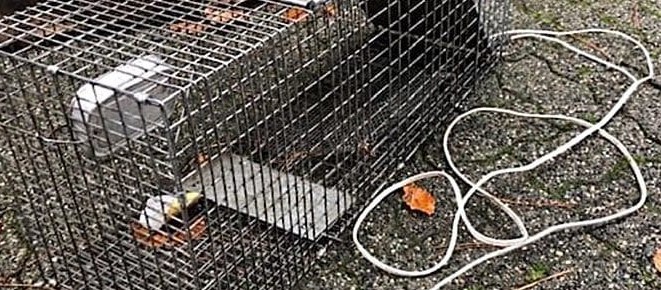 It's illegal to use electrocution on raccoons.
Rather than harmful and ineffective DIY methods, the BC SPCA encourages members of the public to first remove raccoon attractants and try mild humane harassment to discourage raccoons, and consult its best practices for raccoons.
If a raccoon enters a home or shed, call an AnimalKind company that uses exclusion techniques instead of trapping, relocation or killing.
The BC SPCA does not recommend trapping and relocating wildlife.