It's lunchtime on Friday and the Gordon Neighbourhood House in the West End is bumping as usual.
The small community centre is easy to miss, sitting under the shade of weeping birch and cherry trees, tucked into a quiet corner of a small pedestrian plaza along Broughton at Nelson.
But inside, the centre is full of life and joyful commotion.
A group of seniors gossips in the computer lounge, catching up on all the neighbourhood's comings and goings. Children dart in and out of the front door, engrossed by a game of tag. Upstairs, there's plenty of conversation in the community lunch room as delicious cabbage soup and carrot bisque is served up, along with tuna sandwiches and saltines. Nearby, a trained chef offers a tutorial on how to make your own salad dressing with fresh herbs and greens from the many nearby community gardens Gordon Neighbourhood House manages.
Throughout all of this, dozens of West End residents come and go, picking up their groceries for the week. This is what food bank day at Gordon Neighbourhood House looks like, and you could forgiven for thinking there was a party going on.
"The key is to celebrate food," says Paul Taylor, Gordon Neighbourhood House's executive director.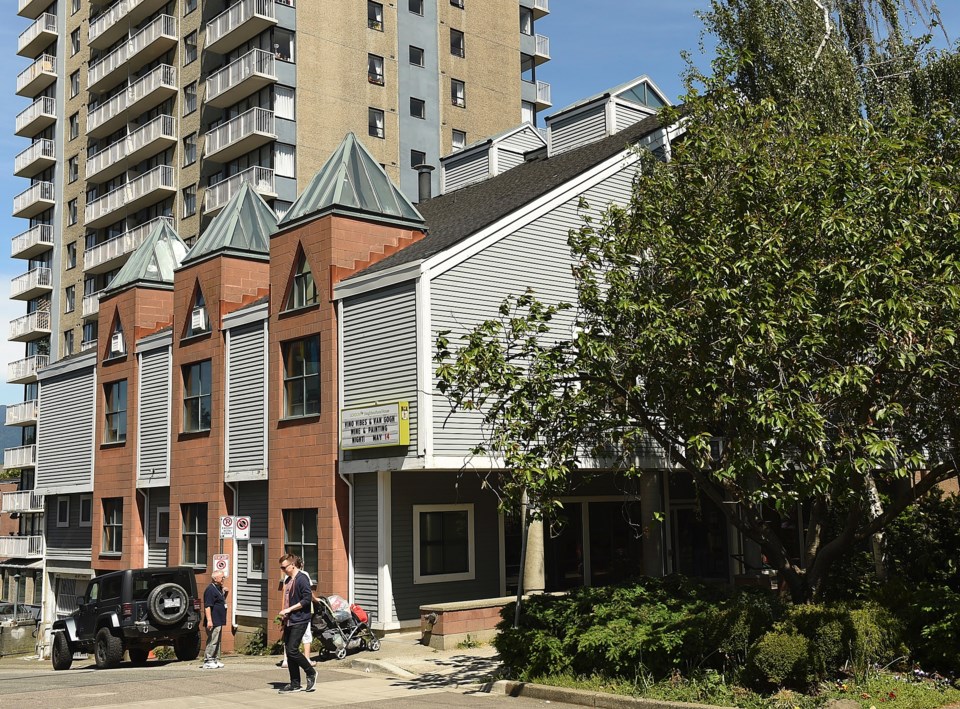 Food – and its ability to connect people – is the cornerstone of Taylor's philosophy of community building at Gordon Neighbourhood House.
"Food has the ability to bring people together, it's an equalizer," he says. "We use food to facilitate cultural exchange, dialogue and community."
Before the food bank moved to Gordon Neighbourhood House, residents had a one-hour window once a week to access food donations, forcing them to line up down the street, exposing them not only to the elements, but to judgment and shame.
"No one was talking. No one was socializing," Taylor observed.
So Taylor worked with the Greater Vancouver Food Bank to extend the window to four hours, and created food-related programming to entice members of the community from all walks of life.
Taylor knows what's it's like to have to stand in that line up. Growing up in Toronto with just a single mom to raise him, his family relied on the food bank to keep their cupboards from going empty.
"I want to make sure people are treated with dignity," he says. "This is their house, and they are welcome here."
The food Gordon Neighbourhood House serves is fresh, non-expired, healthy, and locally-sourced whenever possible. Nutrient-devoid, chemically enhanced, sugar- and sodium-laden foods (or as Taylor refers to them, "food-like substances") are avoided.
"We have this idea that people don't deserve to have beautiful things if they don't have a lot of loot," he says.
Since joining Gordon Neighbourhood House in 2013, Taylor has helped launch dozens of food related initiatives.
The community centre now manages five off-site urban farms and eight community herb gardens throughout the West End (with another 10 on the way), which provide fresh produce for their many meal programs, and is the only neighbourhood house in Vancouver with a farmer on staff.
There are also pop-up produce stands, soup-making socials, community kitchens for single mothers and community pot lucks. On weekdays, Gordon Neighbouhood House offers affordable meals through its lunch program, which let people pay what they can.
In addition to providing food for the community, Gordon Neighbourhood House also offers demonstrations and cooking classes to promote food literacy.
"We're empowering people, giving them ideas for things on their own, and give them some knowledge to take home with them," says Peter Nguyen, Gordon Neighbourhood House's own chef.
At the same time, Nguyen says he's learned things from the Chinese elders in the community about foods he was unfamiliar with.
"It's an exchange, it works both ways," he says.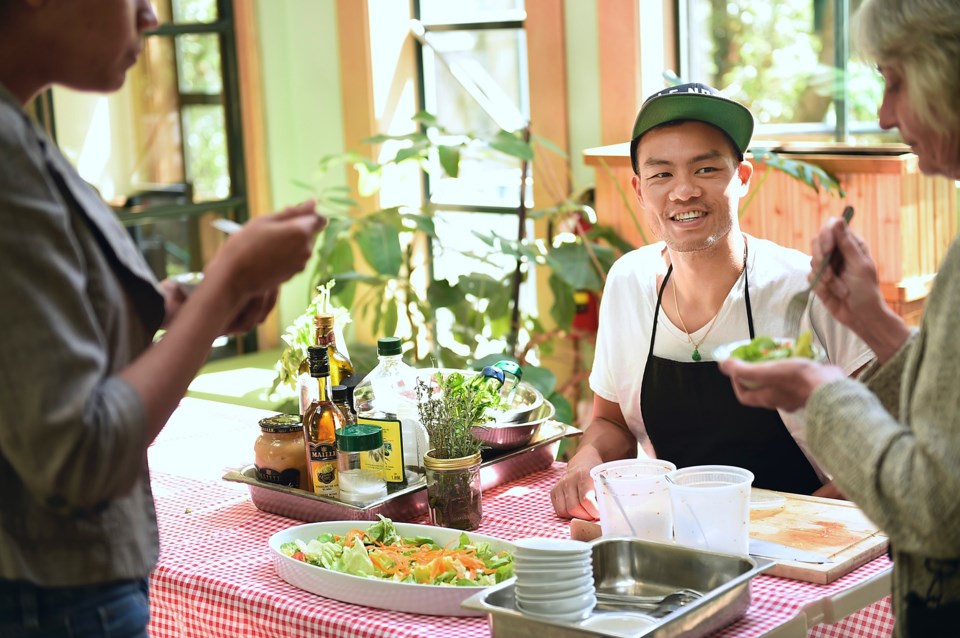 On May 19, Gordon Neighbourhood House hosted the first annual Vancouver Food Summit, which brought in speakers from across North America to talk about food security issues on a local and global level, in the hopes of building an inclusive food movement.
"We have a right to food," Taylor argues. Canada has endorsed the UN's Universal Declaration of Human Rights, which recognizes food as a fundamental human right. However, Taylor sees very little being done by the government to improve food access for those with low income.
"We've signed this international covenant, but what are we doing about it?" he says. "This is an issue that effects us all."
In the West End, where one third of people are now considered low income, there's no shortage of mouths to feed, Taylor says. Many low-income and fixed-income residents have had to forego the basics to make ends meet as the cost of living in Vancouver spirals out of control.
The 2016 Demographia International Housing Affordability Survey found that Vancouver was the third most unaffordable city in the world, behind only Hong Kong and Sydney. The average detached house in Metro Vancouver now sells for $1.4 million, while apartments average $475,000, according to the Real Estate Board of Greater Vancouver. Meanwhile, Vancouver's rents are rising the fastest in the country, according to the Canadian Mortgage and Housing Corporation, at 4.6 per cent. The average one-bedroom in Vancouver proper now rents for more than $1,600 per month (RentBoard.ca).
Meanwhile, the average Vancouver household income is 4.1 per cent lower than the national average at $73,390, completely out of step with the runaway real estate market.
As a result of Vancouver's increasing unaffordability, food bank usage has skyrocketed by more than 25 per cent since 2008, and this past year BC set a record as more than 100,000 people used a food bank in the month of March – the most ever in the province. Of those, 32 per cent were children.
"So many people in the West End are struggling to keep up with high rents," says West End NDP MLA Spencer Chandra Herbert. "A lot of young families are leaving as a result."
By connecting with people through food, Gordon Neighbourhood House can also connect community members with other services and help they might need. 
"What Gordon Neighbourhood House and Paul have done is connect to the community through our stomachs," says Chandra Herbert. "It's a unique way of thinking about bringing the community together."
Likewise, Gordon Neighbourhood House is very much a product of its community. The many programs the centre offers would be impossible without the tireless efforts of the legion of volunteers who want to make their home a better place. Whether it's tending the crops, working the counter at the Attic Thirft Store on Davie Street, or organizing the many social events Gordon Neighbourhood House puts on, Taylor says West End residents are always willing to lend a hand.
"It's energizing to be around them," he says.