New statistics generated by the Vancouver Police Department show 258 vehicles were broken into in the first seven days of this year.
The majority of the thefts were concentrated downtown between Main Street and Burrard Street, according to the VPD's most recent "crime heat maps" posted on its website.
Pockets of Mount Pleasant, Kitsilano, Fairview, Kensington-Cedar Cottage and Sunset were also hit hard by thieves between Jan. 1 and 7. The statistics represent only those break-ins reported to police.
Break-ins to vehicles in Vancouver have steadily increased over the last decade, as the Courier reported in October 2019. Between January and September of 2019, the number of break-ins to vehicles totalled 12,312.
Compared to the same nine-month period in 2010, that was a 99.8 per cent increase. Year-end vehicle break-in statistics for 2019 were not available on the VPD's website.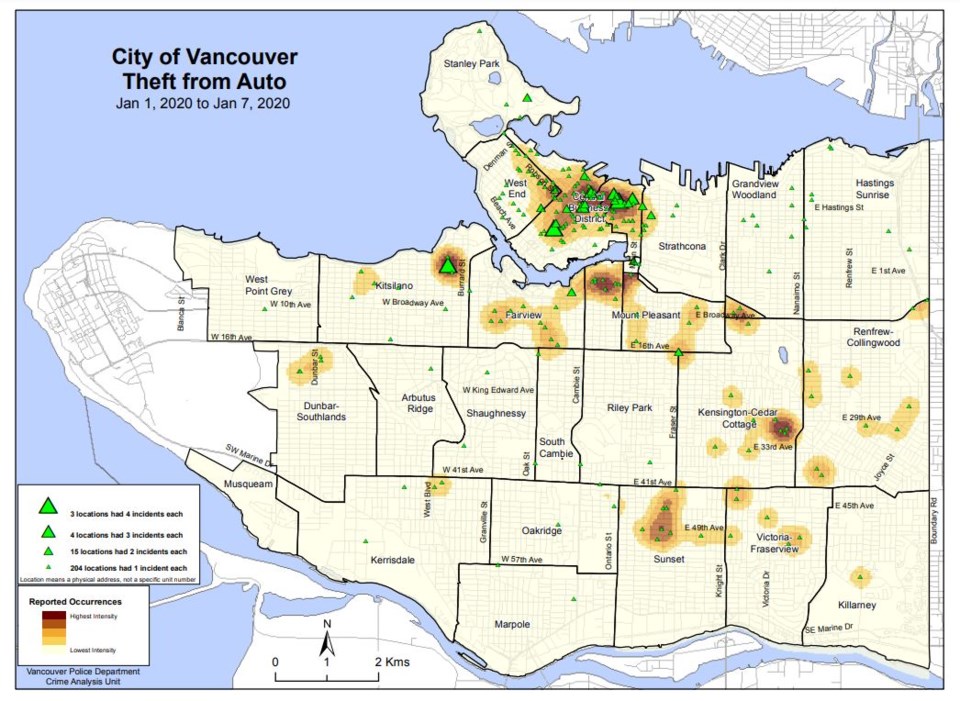 In other property crime that occurred over the same seven-day stretch this year, the VPD maps show there were 11 vehicles stolen and 16 stolen vehicles recovered.
The number of break-ins to businesses reached 44 and were concentrated largely downtown. Break-ins to residences totalled 50 and were spread throughout the city.
@Howellings