A former Edmonton police superintendent and her consulting company have been given a $52,500 contract to conduct an independent review of the Vancouver Police Department's practice of "street checks" on citizens.
Ruth Montgomery, president and owner of Pyxis Consulting Group Inc., has been hired by the Vancouver Police Board to review what civil liberty and Indigenous groups have suggested is a discriminatory practice conducted by police in Vancouver.
The board announced the hiring of Pyxis Jan. 4.
Montgomery, who served 27 years as a police officer, declined an interview request and referred questions to the police board, which ordered the review in September 2018 and expects it be completed by this July.
"We will not comment on our work at this time," said Montgomery in an email to the Courier.
Montgomery's LinkedIn profile indicates she's been involved in a wide variety of work related to gender equity and management training since leaving policing, and recently co-authored a review of the Edmonton Police Service's street check practice.
The review was prepared for the Edmonton Police Commission and released in June 2018. Curt Taylor Griffiths of the School of Criminology at Simon Fraser University led the review. Joshua J. Murphy, also of SFU, was a co-author.
The review, which is in the hands of the Edmonton Police Service, made several recommendations aimed at better training, the need for more diversity in the department and improving officers' knowledge of the communities and people they police.
"There is some question as to whether the [Edmonton Police Service] has been able to ensure that its officers have basic knowledge about communities of diversity," the review said. "Although race/ethnicity have been the primary lens through which the police practice of street checks has been examined and debated, the lived experiences of other persons who are vulnerable, marginal and at-risk must also be considered. This includes person with mental illness, those who are addicted, the homeless and/or who face other challenges."
Indigenous and black people stopped by police
Similar criticism in Vancouver emerged when the Vancouver police posted data to its website in May 2018 that showed an overrepresentation of Indigenous and black people being stopped by police officers.
According to the VPD's 2017 guidelines, the definition of a street check is when an officer stops a person to conduct an interview or investigation in regards to suspicious activity or a suspected crime.
The interactions take place in public, private or any place police have contact with the public.
Dylan Mazur, a community lawyer with the BC Civil Liberties Association, called for an independent review that would focus on gathering feedback from people stopped by police.
Montgomery and her co-authors' review of the Edmonton Police Service involved interviews and focus group sessions with leaders and people in "communities of diversity."
The scope of the Vancouver review calls for Pyxis to "consult with Indigenous and racialized community members in Vancouver in order to provide the board with research into the impacts of street checks on Indigenous and racialized people," according to the request for proposal document advertising for the job.
Mazur said the civil liberties association doesn't question that a former police officer was hired to lead the Vancouver review, but is concerned Montgomery's previous job could affect consultation with people who were the subject of street checks.
"If the communities don't have trust in the investigator, then the possibility is there may not be full participation of the communities affected," said Mazur, who was joined by the Union of B.C. Indian Chiefs in asking for the independent review. "Whoever does this report needs to understand policing and needs to understand the law, for sure. But also needs to have the trust and confidence of the communities that they're going to be interviewing."
Chief Bob Chamberlin, vice-president of the Union of B.C. Indian Chiefs, echoed Mazur's point about Montgomery's past life as a police officer and possible effect on the review.
"It seems to me it's kind of a sweet and sour kind of hiring when you look at it because certainly the Vancouver Police Department are going to be able to have a level of comfort and confidence in terms of who they're going to be working with," he said. "But from the perspective that we've been advancing, it's been about the needs of the community and not so much the police."
Chamberlin said the Union of B.C. Indian Chiefs will play a role in the review. But he wasn't sure whether it will be as a liaison to people wanting to share their stories, or in a public advocacy role to ensure reviewers have a clear understanding of the experiences of those checked by police.
Incomplete data
Culturally appropriate space, he said, should be made available to make people feel comfortable if they choose to inform the reviewers about their interactions with police.
"They're going to need the supports to be able to participate because it's their experience and their message that's going to be critical for the improvement of this situation and the development of policy," Chamberlin said.
He noted the review in Edmonton pointed out the incomplete recording of data on street checks and how that hindered the scope of the information available to Montgomery and her co-authors.
He said he's worried such a data gap in Vancouver—failing to record all street checks is an example he provided—will not give reviewers and the public a clear picture of the number of street checks conducted and why they were done.
"If you don't have good input, you're not going to have good output," Chamberlin said.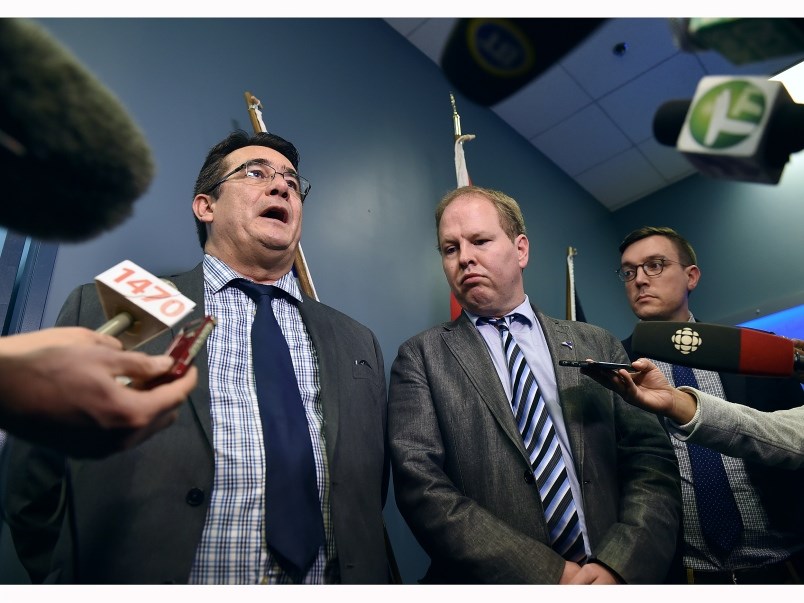 The VPD's data showed police conducted 97,281 street checks between 2008 and 2017. Of those checks, 15 per cent (14,536) were of Indigenous people and more than four per cent (4,365) of black people.
Indigenous people make up just over two per cent of the population in Vancouver, and black people less than one per cent.
The VPD reviewed the data and released a 62-page report in September 2018 that concluded its practice of conducting street checks was not discriminatory.
Even so, the police board adopted a series of recommendations that included additional training for officers, that street check data be released annually and that an officer be assigned to improve communication with the Indigenous community.
The board also requested the police department's street check standards be formalized into policy so that it adheres with new provincial standards under development.
The VPD's report said it was "unrealistic and overly simplistic to expect racial and gender population statistics to align uniformly with crime data."
For example, the report continued, women make up half of the population and men make up the other half. However, men commit approximately 80 per cent of crime, the report said.
In addition, the overrepresentation of specific groups within street check data is "not unique to visible minority communities," said the report, noting that white people made up 46 per cent of Vancouver's population in 2016, but accounted for 57 per cent of street checks.
In contrast, Asians make up almost 40 per cent of the population in Vancouver but were checked six per cent of the time.
Police Chief Adam Palmer told reporters after the police board ordered a review in September that he welcomed "a look at the books" and that "we're fine with that."
Montgomery's work as a consultant has taken her across the country and world, including to Pakistan and China where she was involved in "building gender responsive justice policy and practice" and measures to combat gender-based violence.
She's led management training and conducted a staffing review for the VPD and a recruit curriculum review at the Justice Institute of B.C.
She was involved in the development of United Nations guidelines on justice for child victims and witnesses of crimes and the establishment of the Afghan Police Women's Network.
Montgomery was a gender advisor to the Ottawa Police Service's gender audit and helped lead a regional research study on how the governments and justice systems of Thailand and Vietnam address sexual violence.
@Howellings