'Tis the season for excess — and too much eating, drinking and spending are right at the top of that list. But the holidays also act as a good reminder that there are people in need right here at home who could use a hand, especially if they have children.
In hopes of offsetting some of the karmic and economic damage created by Black Friday and Cyber Monday, in 2012 the 92nd Street Y and the United Nations Foundation launched the Giving Tuesday initiative for Nov. 28. It's morphed into a global movement of helping and volunteering.
Check out these ways to give back this holiday season and all year long.
AIDS Vancouver grocery program
This program is different in that registered clients of AIDS Vancouver can drop by the store on scheduled days and "shop" for groceries. With a grocery basket in hand, clients can peruse the shelves and choose a limited number of items to take home at no cost. The program provides 16,000 supplemental grocery bags to approximately 1200 clients annually. As well, each year AIDS Vancouver hosts a one-day, holiday grocery event for more than 800 clients and their families. In some cases, the food they receive on that day will be the closest these individuals and their families and children will have to a holiday dinner. This year that holiday shopping event takes place Dec. 12. You can donate cash or non-perishable goods to AIDS Vancouver at 1101 Seymour St. Visit aidsvancouver.org.
Greater Vancouver Food Bank
Donations to the Greater Vancouver Food Bank help provide accessible, healthy and sustainable food for men, women and children in need in Vancouver. And while non-perishable food items are always appreciated, a $1 cash donation can buy $3 worth of food. You can give a cash donation or learn how to donate food at foodbank.bc.ca.
Good Earth Family Gingerbread program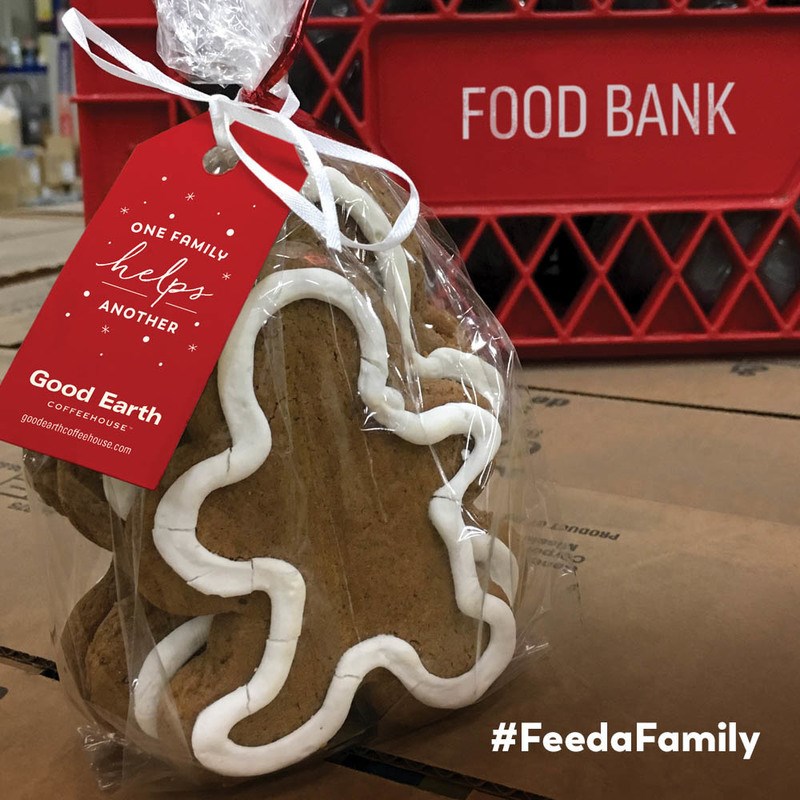 Good Earth Coffeehouse is once again selling its Gingerbread Family cookies with $1 from each package dedicated to local food banks in communities where their shops are located. Good Earth will also donate another $1 (up to $2,500) every time a photo of the cookies is shared on Instagram and Facebook using the hastag #FeedaFamily. Visit goodearthcoffeehouse.com. 
Dress for Success
Dress for Success Vancouver helps encourage women back into the workforce by giving them the skills they need to succeed in work and in life. Cash gifts help pay for sessions with a private career specialist, while donations of gently-used and new clothing suitable for work are also greatly appreciated. And of course, volunteers are always needed and welcome. Dress for Success is holding a fundraising sale from 10 a.m. to 6 p.m. Dec. 2 at Harbour Centre, 555 West Hastings St. Look for new, designer, gently-used and vintage clothing, shoes and accessories — all at great prices with 100 per cent of the proceeds benefiting Dress for Success Vancouver. Visit vancouver.dressforsuccess.org.
Habitat for Humanity Greater Vancouver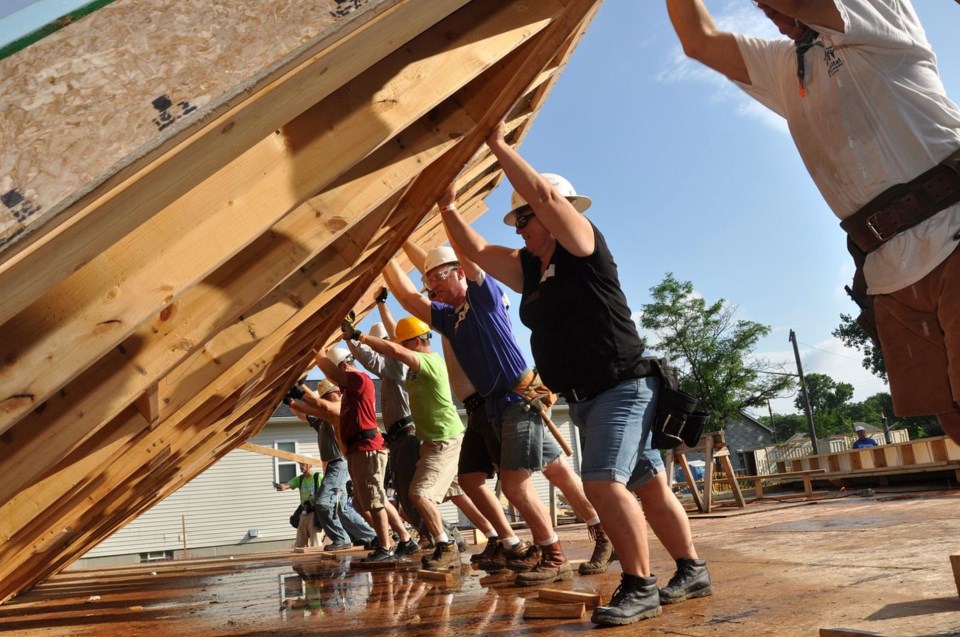 Habitat for Humanity Greater Vancouver is a non-profit organization that provides homeownership opportunities for local families who can't afford a traditional mortgage. Give the gift of a home by donating to habitatgv.ca.
Growing Chefs
Growing Chefs is a Vancouver-based, non-profit organization with a mission to educate children, families and the community about healthy eating and food systems through programs, seminars and workshops. The organization is looking for 30 new monthly donors and gifts will be matched by Whole Foods. Visit growingchefs.ca.
The Canadian Wine industry needs you
Five small Okanagan wineries are going to the Supreme Court of Canada to intervene in the R. v. Comeau liquor shipping case to make wine from Canadian-grown grapes accessible to all Canadians. Liquidity, Painted Rock, 50th Parallel Estate, Okanagan Crush Pad and Noble Ridge have been granted intervener status to go to court to plead their case for the cause, which has been dubbed Canadian Wine for All or #canadianwineforall. Canada is one of the only countries in the world where legal barriers remain when it comes to moving wine across provincial borders. These trade barriers pose a significant threat to small wineries, which need national distribution to build a sufficient revenue base for long-term survival. The Supreme Court of Canada's decision will determine the fate of the B.C. wine industry for decades to come. To donate and for more information visit, gofundme.com/canadian-wine-for-all.
Downtown Eastside Women's Centre
Since 1978, the Downtown Eastside Women's Centre has provided a safe space for women and children in the Downtown Eastside. The organization provides practical support, basic necessities and hot nutritious meals to more than 500 women and children every day. The centre also encourages women to make positive changes in their lives by connecting them to services, including outreach, advocacy, wellness, recreation, housing and skills development. Note: 90 per cent of all donations go directly to services supporting women and children. Visit dewc.ca.
Cause We Care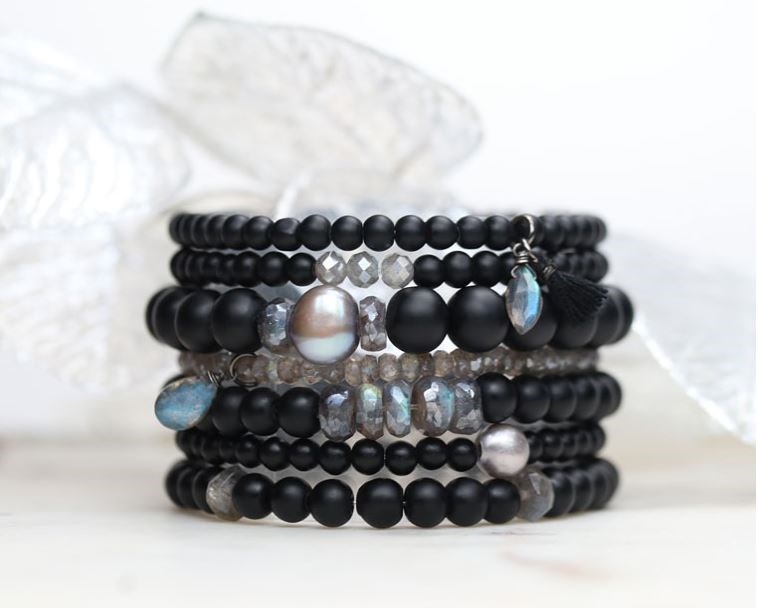 Blue Ruby Jewellery is donating 100 per cent of the proceeds from the newest pieces in its Cause We Care holiday collection to the non-profit foundation, which offers programs and services in  support of single mother families and children in need in the Vancouver area. The new Blue Ruby Cause We Care collection retails between $20 and $125 and is available at all ten locations. For more information visit causewecare.org.