Vancouver Centre
Ever since Hedy Fry snagged the riding from then-Prime Minister Kim Campbell in 1993, Vancouver-Centre has been a Liberal stronghold. The riding stretches from Stanley Park in the northwest of the city down to False Creek, includes the downtown core and Coal Harbour, as well as parts of Kitsilano and Mount Pleasant. The riding is bound to the west by Arbutus Street and Fourth Avenue and to the east by Main Street and East Second Avenue.
Conservative
David Cavey is a lifelong Vancouverite who works in financial planning with TD Canada Trust. Cavey made headlines in the summer over his refusal to march in the Pride Parade, a stance he took to protest the Pride Society banning UBC and the Vancouver Public Library. Cavey graduated from McGill University with a bachelor of commerce in international management. His website is short on platform specifics, other than to denounce the Liberal track record on taxes and the economy.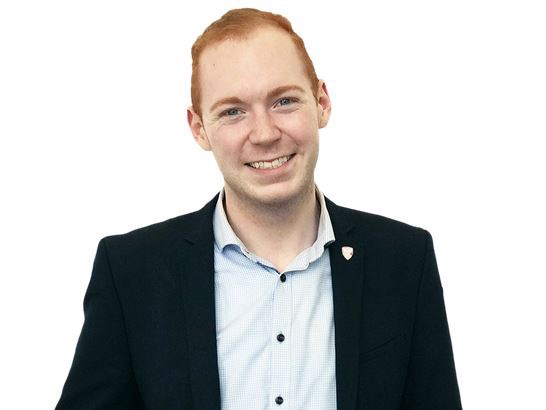 Green Party
Jesse Brown has lived in Vancouver for 10 years after growing up in Ladner. He holds a bachelor's degree in political science from UBC and currently works as executive director of the Vancouver Friends for Life Society. Brown served as the executive director of YouthCO from 2011 to 2016. His platform includes tackling housing affordability and working towards an environmentally sustainable economy. Brown lives in the West End with partner Aaron and two step-daughters.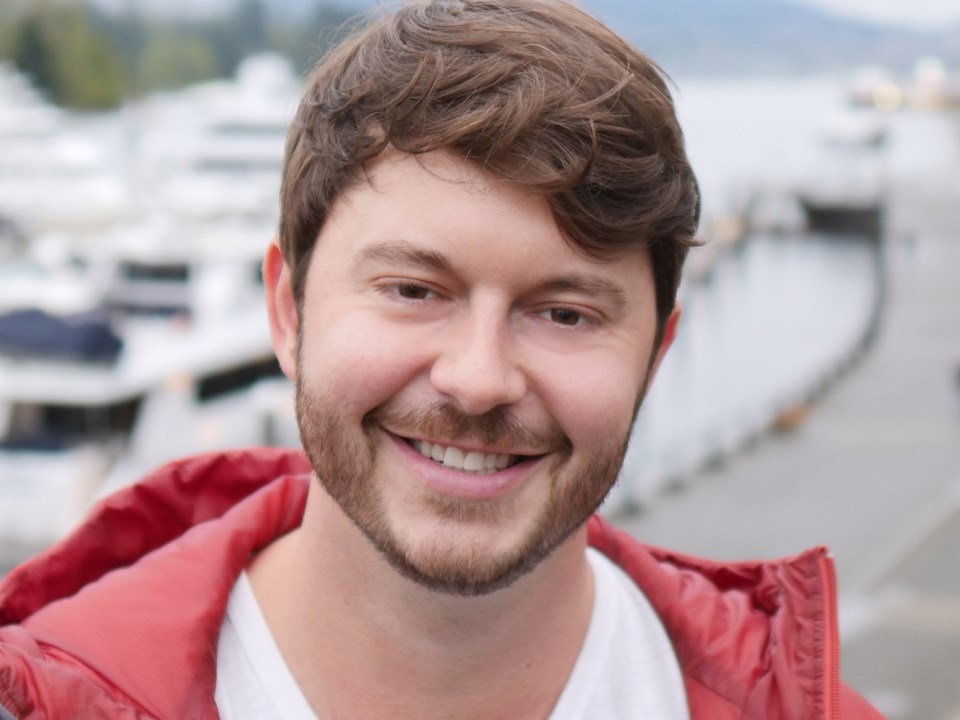 Liberal (incumbent)
Death, taxes and Hedy Fry. She's the longest serving female MP in Canadian history, having won eight consecutive mandates dating back to 1993. Originally from the Caribbean nation of Trinidad and Tobago, Fry became a family physician who worked at St. Paul's Hospital for 20 years after immigrating to Canada. Fry's past posts in the healthcare field include president of the Vancouver Medical Association, B.C. Medical Association and the Federation of Medical Women. The lone rookie MP to have defeated a sitting prime minister, Fry has passed her flare for politics onto her son Pete, who was elected to Vancouver council in 2018 under the Green Party banner.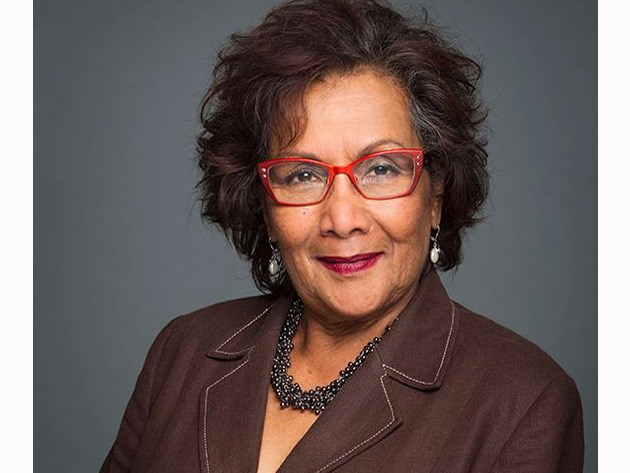 NDP   
If nothing else, you've got to credit Breen Oulette for the depth of his platform. In a field full of mostly vague ideas and incomplete platforms, the 42-year-old Metis lawyer has a litany of campaign pledges that practically flow off the page: end homelessness; invest in social and co-op housing; clamp down on  corruption, tax evasion and property hoarding; close tax loopholes and end subsidies to the oil and gas sectors.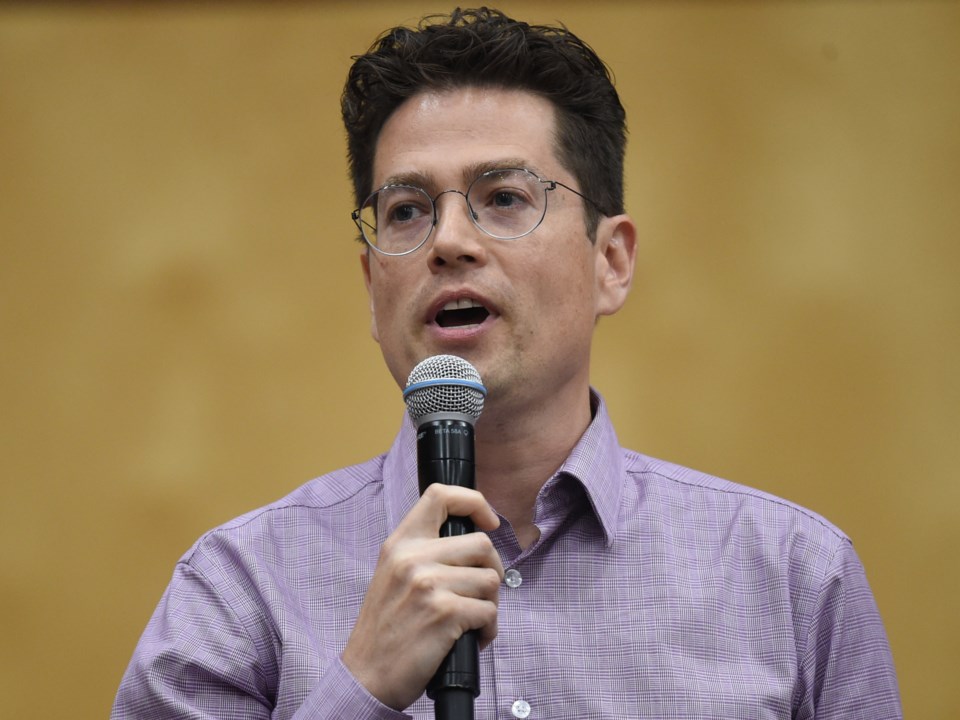 Libertarian 
John Clarke ran as the party's candidate in the 2015 federal election, the 2013 provincial election for the Vancouver-West End riding and in the 2006 federal election for Vancouver-Centre. He's one of only two Libertarian candidates running in Vancouver.
People's Party
Louise Kierans is a native of Montreal who moved to the riding in 2016. She holds a degree in economics and industrial relations from McGill University. Kierans has worked in the small business sector for 20 years and in the non-profit sector for more than three decades, managing her father's law firm and funding and building small businesses.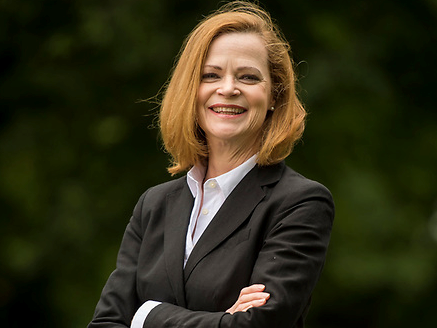 Independent candidates Lily Bowman and Imtiaz Popat are also running in Vancouver Centre.
Vancouver East
The riding, which includes the Downtown Eastside, Chinatown, Strathcona, Grandview-Woodland and Hastings-Sunrise neighbourhoods, is known for its working class roots. Voters have, apart from two brief flirtations with the Liberal party, elected NDP candidates every election since the party was founded back in 1961. Deputy NDP leader Libby Davies, who held the seat from 1997 to 2015, chose to retire prior to the last election cycle, passing the torch to former NDP MLA Jenny Kwan who won handily. The riding is bound to the west by Main Street, Boundary Road to the east, 16th Avenue to south and the inlet to the north.
Communist Party
Peter Marcus has never met a ballot he didn't like. A retired health care worker and poet, Marcus has run several times for virtually every level of political office. He centres his campaign around income disparity in the Downtown Eastside, which he refers to as a byproduct of "the capitalist economic crisis." His platform calls for improvements to social and health services, better transit and instituting living wage union jobs. Marcus's platform is not costed, nor does he say how he would implement those changes or improvements.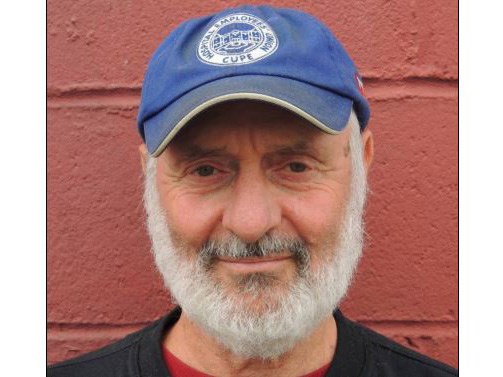 Conservative
Chris Corsetti's career arc has seen the lifelong Vancouverite work across the legal, financial and securities sectors. He holds a bachelor of arts degree from Simon Fraser University along with a Juris Doctor degree from Bond University in Australia. A father of two, Corsetti has been a member of the Law Society of British Columbia since 2012. His website contains no specifics around his platform other than to "advocate for putting issues that affect families first."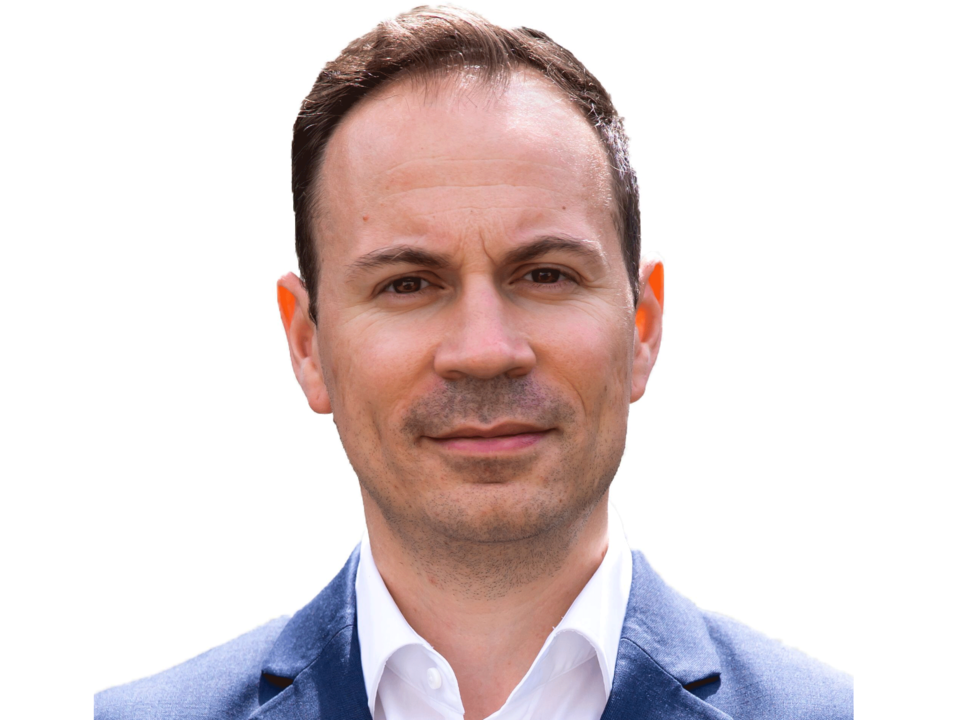 Green Party
Bridget Burns was born and raised in East Vancouver, where she's a business owner, server and bartender. Her charitable and volunteer work includes stints with a Downtown Eastside women's shelter, the Union Gospel Mission, Boys and Girls Club and WISH Drop-in Centre Society. On the housing front, Burns pledges working towards 25,000 new builds, 15,000 rehabilitated homes every year, co-op housing and rental assistance and tax incentives for purpose-built rental housing. Burns also stands for decriminalizing drug possession in small amounts as well as a government-funded safe drug supply.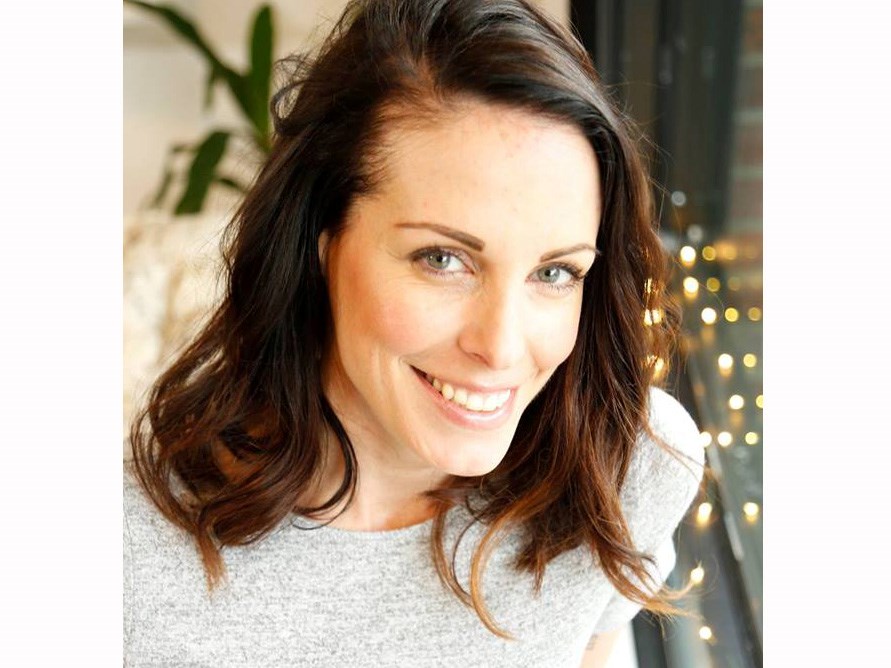 Liberal
Rookie candidate Kyle Demes has built a lengthy career in research and research administration, specifically in the areas of ecology and marine biology. Demes holds a PhD in zoology from UBC, where he previously worked as a teaching assistant and research advisor. Demes is now a director at SFU, where he leads a team in the development of large-scale research initiatives. His campaign promises include extending the Broadway subway to UBC, creating a national speculation and vacancy tax for non-resident, non-Canadians and expanding the First-Time Home Buyer Incentive. Along with his partner Aaron, Demes lives in East Vancouver.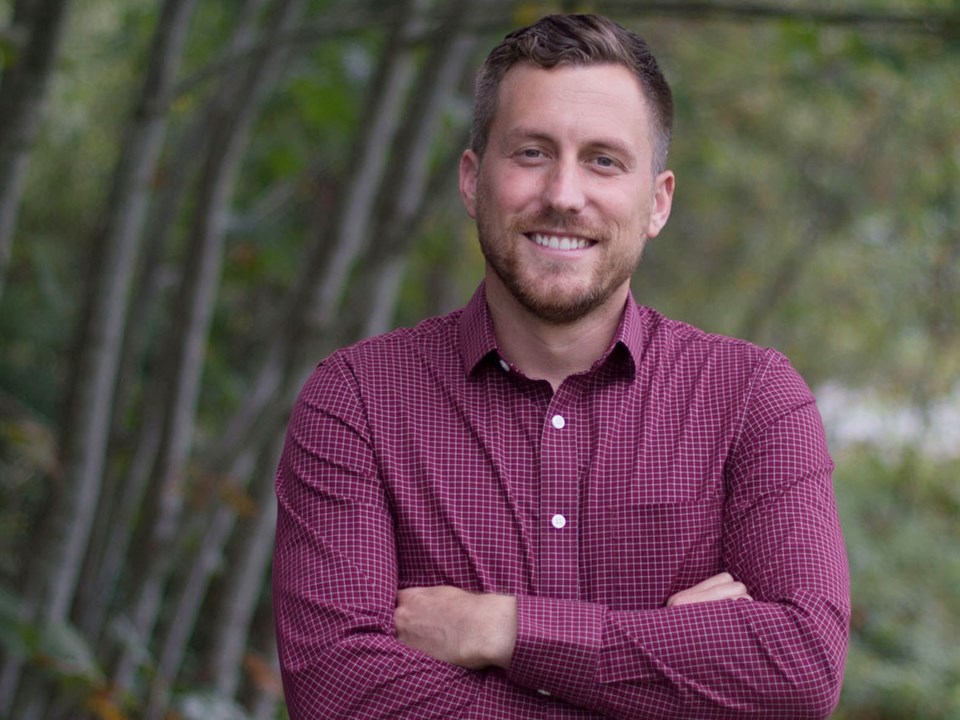 Marxist-Leninist
Anne Jamieson, a retired nurse with a PhD in sociology and has been with the party since its inception in 1971. She earned 190 votes in the 2015 election and 318 votes in 2011.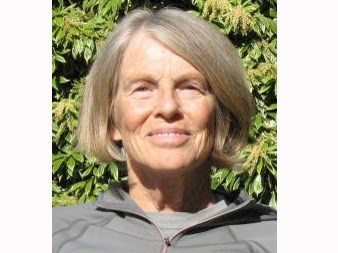 NDP (incumbent)
Jenny Kwan is a career politician. She moved to Canada from Hong Kong as a child and, at age 26, became the youngest person in Vancouver history to be elected to city council. In 1996, she became one of the first Chinese-Canadians to sit in the provincial legislature. After nearly 20 years as the NDP MLA for Vancouver-Mount Pleasant, Kwan easily won the Vancouver East seat in 2015 by more than 8,600 votes. Kwan has also drawn controversy for playing a key role in the ousting of Carole James as provincial NDP party leader in 2010 and for an expense scandal in 2014 over her ex-husband Dan Small having billed the non-profit Portland Hotel Society for a family trip to Disneyland.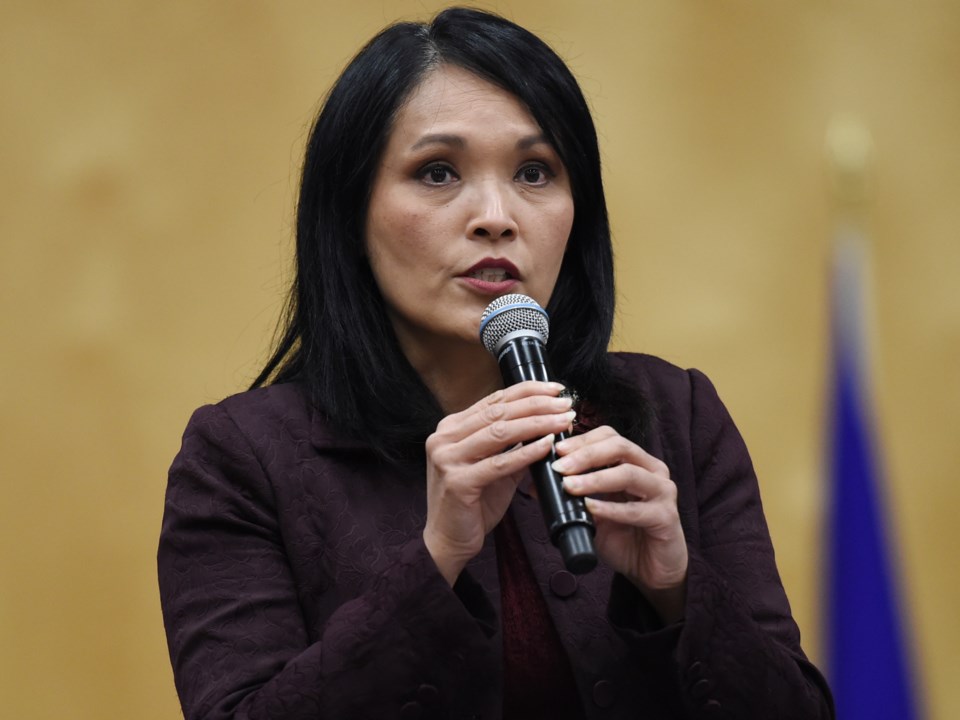 People's Party
The tenets at the top of Karin Litzcke's website include: individual freedom, personal responsibility, fairness and respect. It continues on to state that "Canadian culture is worth defending" and that the People's Party has no place for pandering or political correctness. As for her platform locally, Litzcke believes citizens should be able to sue local and provincial governments for not living up to housing promises. She also believes in decreasing immigration to reduce housing demand. Litzcke's professional background includes stints as a writer and a dietician and she holds a bachelor of home economics degree from UBC along with an MBA from the Ivey Business School at the University of Western Ontario.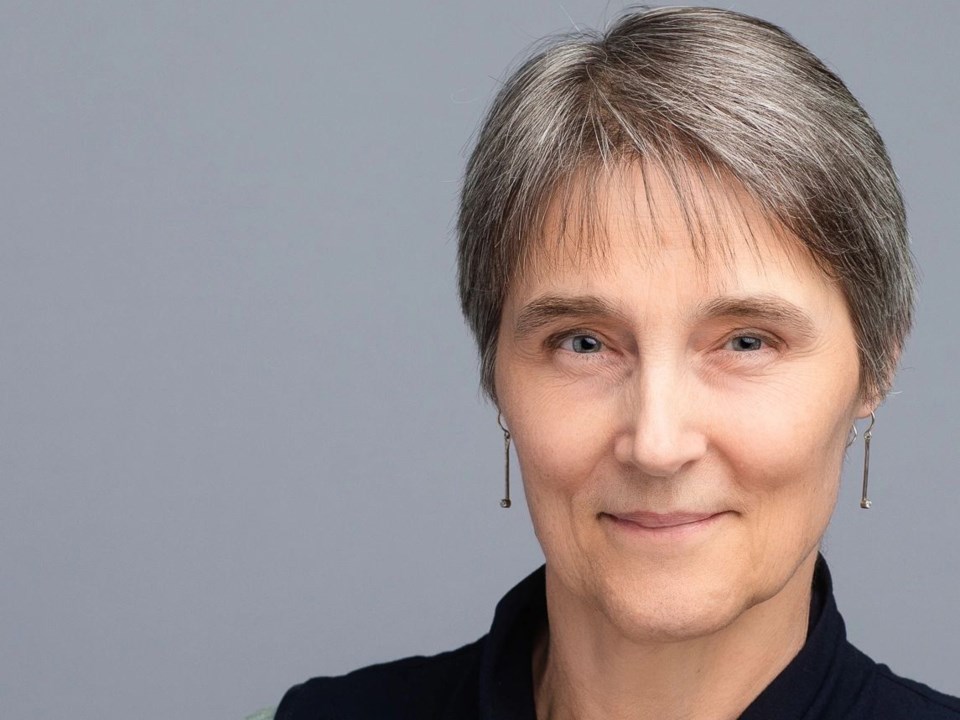 Libertarian
Gölök Buday's quest for public office is now well into its second decade. His last foray into the political sphere came in October 2018, when he finished 20th out of 21 mayoral candidates. Buday's Linkedin profile suggests he's a game developer, comedian, illustrator, graphic artist, director and writer. Buday's platform includes the following: taking down the central banking system, zero taxes on working people, disbanding CSIS, the CBC and the CRTC, and repealing local rapid transit funding.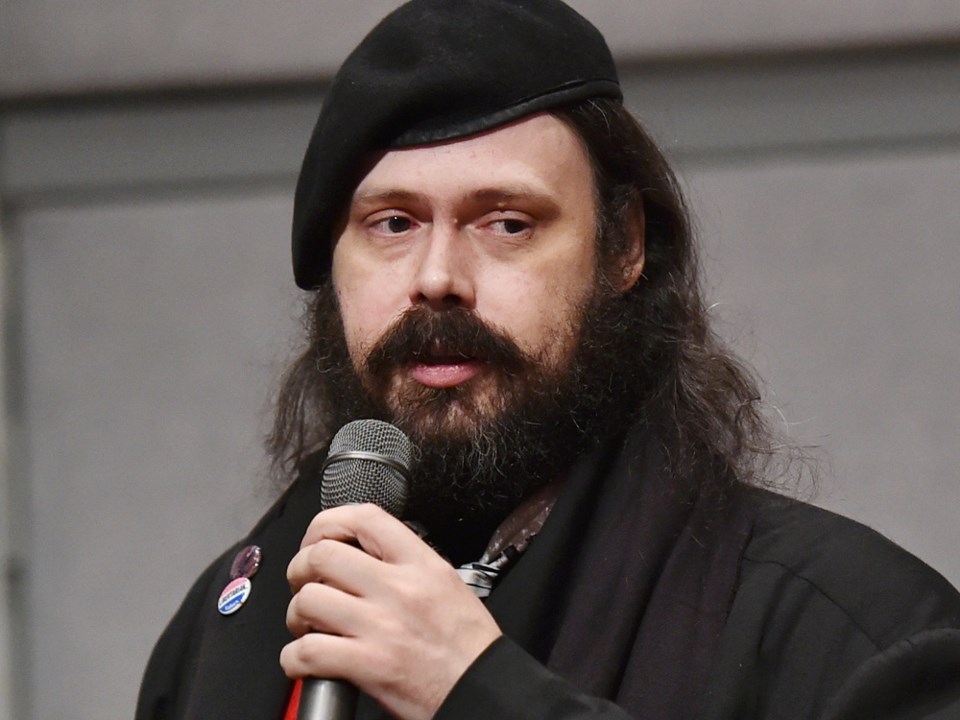 Vancouver Granville
The city's newest riding was created by taking chunks of Vancouver-Centre (38 per cent), Vancouver-Quadra (18 per cent), Vancouver-South (26 per cent) and Vancouver-Kingsway (19 per cent); ridings that, respectively, voted in two Liberals, one Conservative and one NDPer in 2011. The district includes all or major portions of the Marpole, Oakridge, Shaughnessy, South Cambie, Fairview and Riley Park-Little Mountain neighbourhoods. Jody Wilson-Raybould became the first MP for the riding in 2015 as a Liberal. More on that below…
Conservative
Zach Segal is a fourth generation Vancouverite whose family has lived in the city for more than 100 years. Segal holds a bachelor's degree in political science from UBC and a master's of arts in international relations from the University of London's School of Oriental and African Studies. He worked extensively for the federal Conservatives when the party was in power, in the ministries of defence and transportation. Segal is employed by the Canada Mortgage and Housing Corporation.
Green Party
Louise Boutin works as a realtor on Vancouver's West Side and comes from a 20-year background in computer sciences. She ran as a Green candidate in the 2011 federal election in Vancouver-Kingsway, along with a run for school board trustee in the 2011 municipal election. Most recently, Boutin was the Green candidate for Vancouver-Fairview in the 2017 provincial election. Boutin's volunteer work goes back decades, and she's aligned those efforts with the Kensington Community Centre Association, Big Sisters and the Alzheimer Society of BC. Boutin's platform focuses on environmental stewardship, renewable energy and green technology.
Independent (incumbent)
Where to begin with Jody Wilson-Raybould? She began her legal career as a Crown prosecutor in Vancouver and later served as an advisor at the B.C. Treaty Commission. She's Canada's former justice minister and attorney general, and was elected regional chief of the B.C. Assembly of First Nations in 2009. She alleged undue pressure from senior Liberals over the SNC-Lavalin scandal, and resigned from cabinet in February. Prime Minister Justin Trudeau booted her from the Liberal Party in April. Wilson-Raybould, who is married to Dr. Tim Raybould, is a descendant of the Musgamagw Tsawataineuk and Laich-Kwil-Tach peoples. She is a member of the We Wai Kai Nation.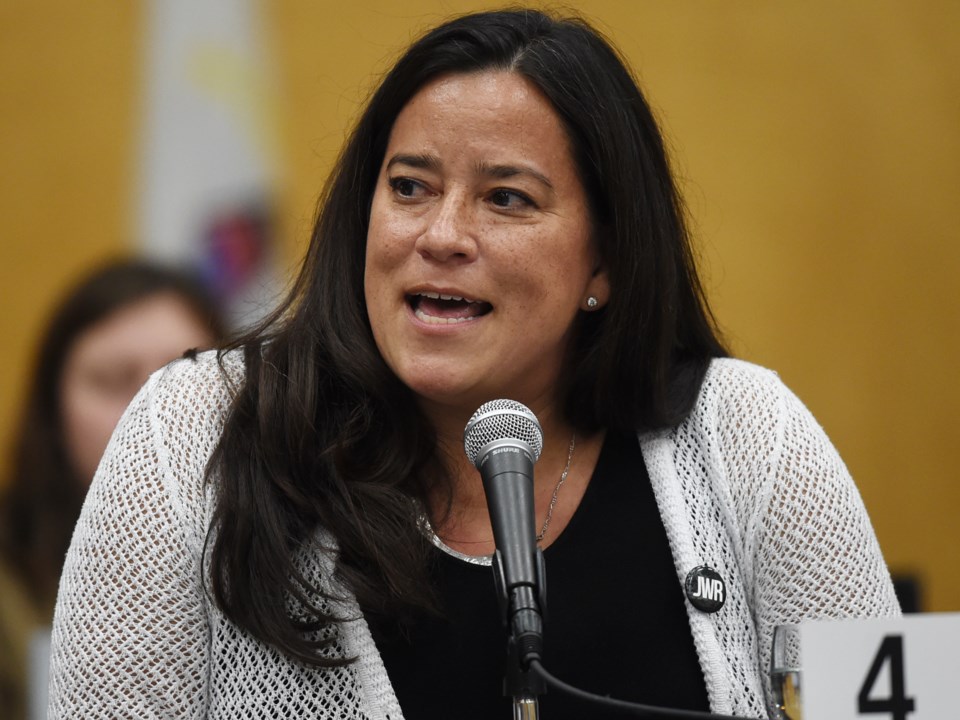 Liberal
Taleeb Noormohamed is hoping his third time's the charm. The 42-year-old ran unsuccessfully in the 2011 federal election with the Liberals as the party's candidate on the North Shore. Noormohamed was vying to be Vision Vancouver's mayoral candidate in the 2018 election but withdrew his candidacy due to health concerns. Prior to getting involved in politics and business, Noormohamed worked for the Privy Council in Ottawa. In 2005, he was director of the Air India Review Secretariat and senior advisor to Bob Rae. He's served on numerous boards, including Lions Gate Hospital and Covenant House Vancouver. Noormohamed studied international relations at Princeton University and geography at Oxford University. His campaign talking points are centred on housing, transit and climate change.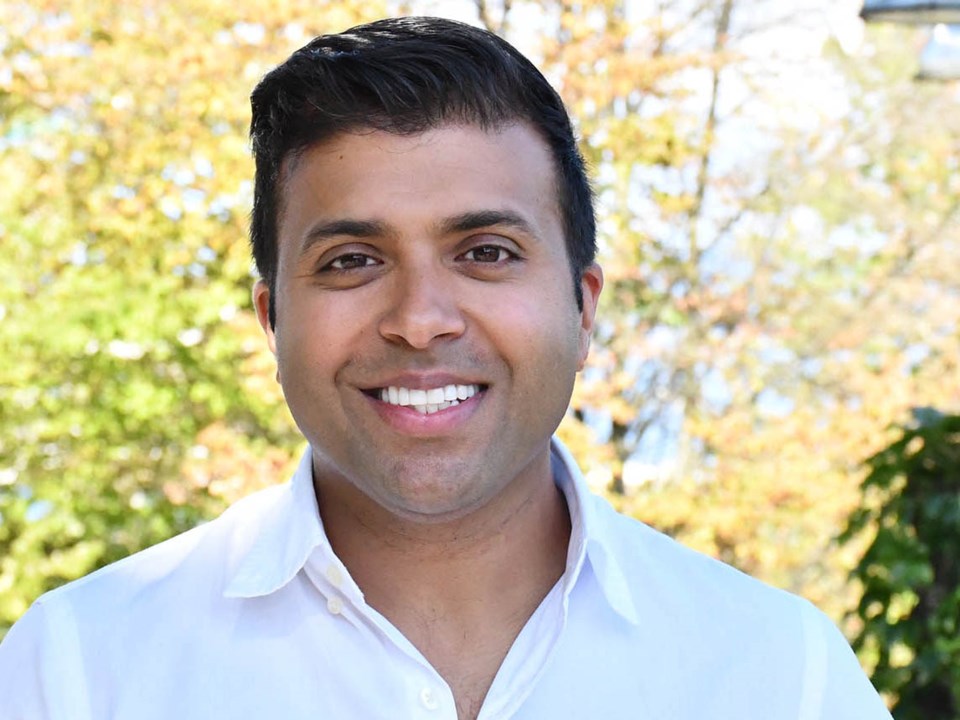 NDP
Yvonne Hanson's campaign talking points include climate change, income disparity and affordable housing. At just 24, she's among the youngest of the dozens of candidates running across Vancouver's six ridings. Born in Vancouver and raised in Squamish, Hanson moved back to Vancouver after high school to attend post-secondary and earn a degree in political science from Simon Fraser University.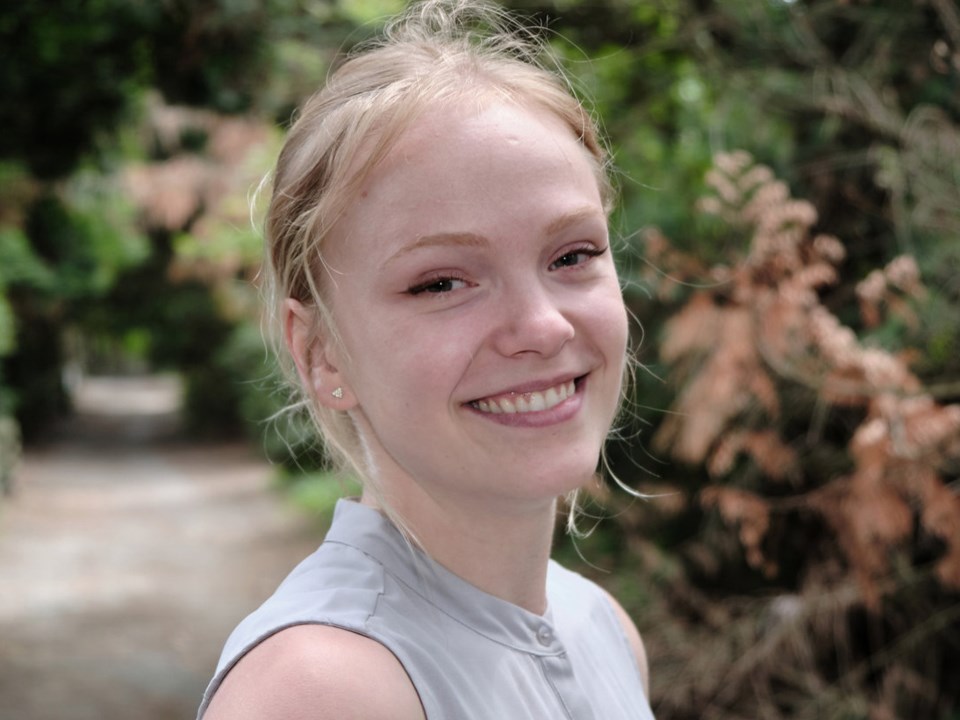 People's Party
Naomi Chocyk previously worked as a constituency staffer for Jody Wilson-Raybould and is now running against her. Chocyk doesn't maintain a website listing her background or education. Her Facebook page emphasizes all of the PPC's main talking points: lower immigration, reduce government spending and lower taxes.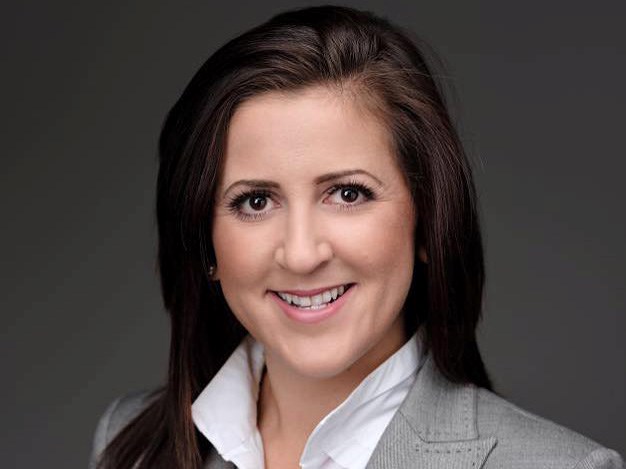 Vancouver Kingsway
Vancouver-Kingsway, much like the provincial riding of Vancouver-Kingsway, has a long history of electing NDP candidates. The NDP has won 12 of the 18 elections held since the riding was formed in 1953, although voters once re-elected a Liberal, David Emerson, who promptly crossed the floor to become a Tory cabinet minister. More than half the population of the riding are immigrants, and Vancouver-Kingsway has the distinction of being home to the most Buddhists per capita of any riding in Canada. The riding has been represented by the NDP's Don Davies since 2008 and includes the Renfrew Heights and Collingwood neighbourhoods, along with major north-south arterials such as Victoria, Knight, Fraser and Main streets.
Conservative
Helen Quan immigrated to Canada from Taiwan more than 40 years ago and speaks three languages fluently. A single mother of two, Quan started her first business in 1983 while studying at McGill University. From 1983 to 1993, she was the owner and general manager of Le Wok International Restaurant Group. Quan moved to Vancouver in 1993 and now runs a consultancy that helps new immigrants establish businesses. Her charitable efforts include stints with St. John's Ambulance, RCMP Multi-Cultural Advisory Committee, Richmond Sister City Advisory Committee, Richmond Mandarin Lions Club and Scouts Canada. Quan is a recipient of the Queen Elizabeth II Diamond Jubilee Award.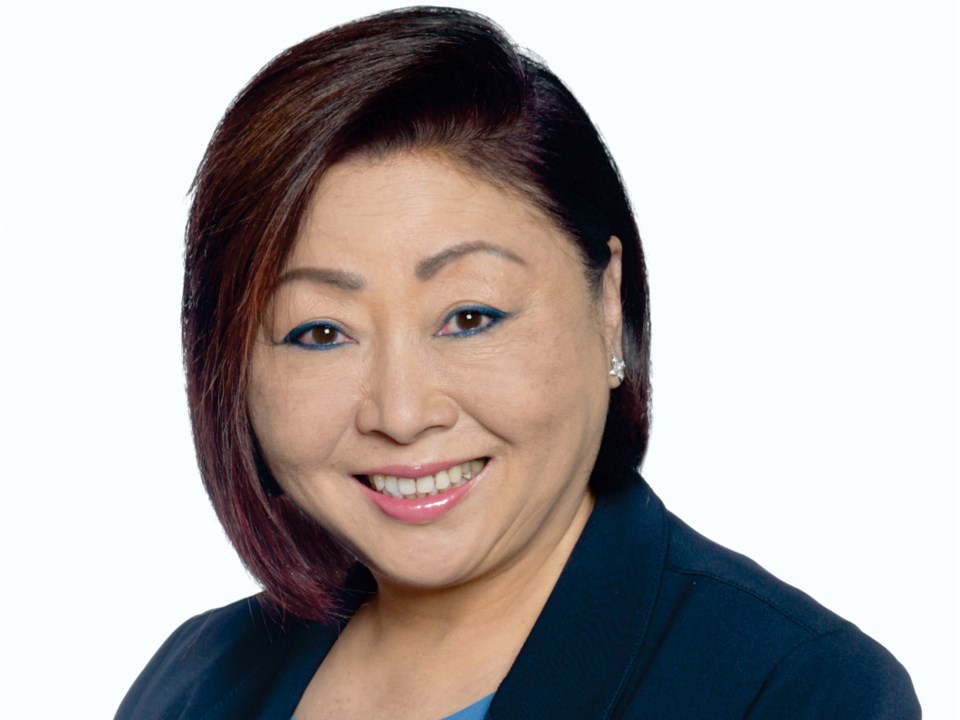 Communist Party
Kimball Cariou has run provincially and federally dating back to the 1990s, though he's never received even one per cent of the vote in any election. He garnered 445 votes in the 2015 federal election, the second-lowest total of the seven candidates in the riding. Cariou was born in Saskatoon and moved to Vancouver in 1993. He joined the Communist Party in 1972 and is the editor of a publication called "People's Voice." Cariou is a longtime supporter of movements for trade unions and Indigenous rights.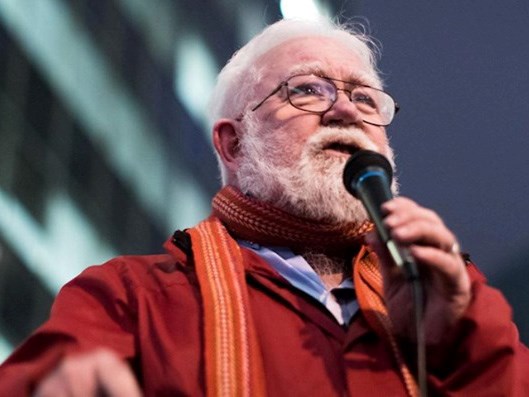 Green Party
Lawrence Taylor is a cross country skiing official, works in health science regulation and is a caretaker for a peer-led meditation group in East Vancouver. He also shares a name with one the greatest linebackers in NFL history. Climate change is the big talking point in Taylor's platform, along with changing the tone of political discourse. Taylor holds degrees from both Simon Fraser University and Western University and focuses his fiscal policies around working towards a post-carbon, post-resource extraction economy.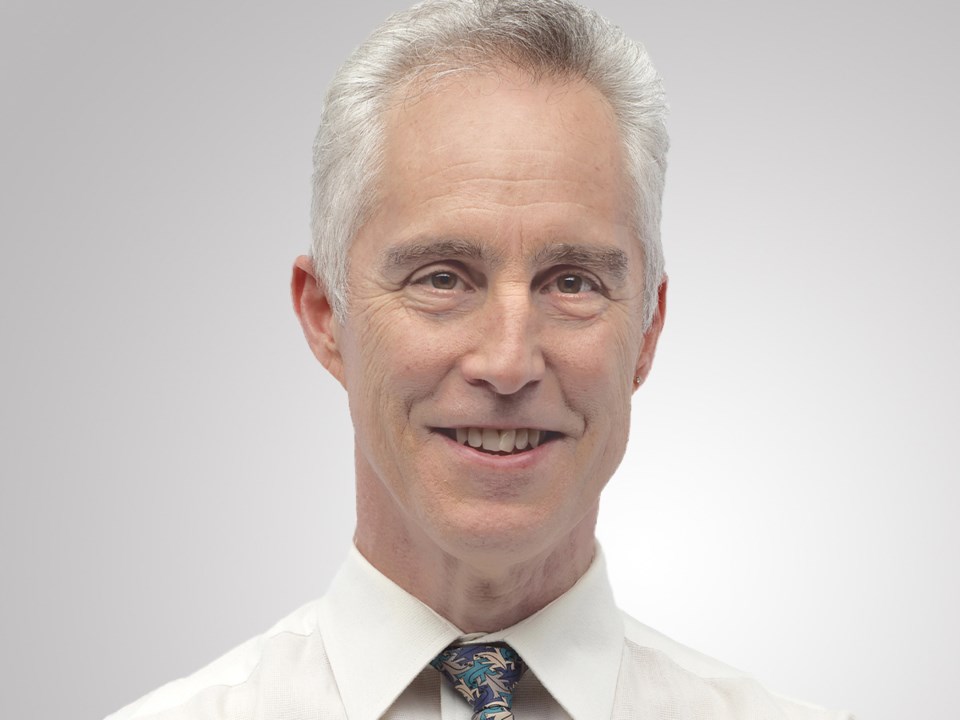 Liberal
Tamara Taggart's first foray into politics comes after a nearly three-decade career in television, radio and digital media. She's an Order of B.C. recipient and holds an Honorary Doctorate of Law from the University of the Fraser Valley. Prime Minister Justin Trudeau kicked off the campaign alongside Taggart at the Italian Cultural Centre in mid-September, when she cited climate change, housing and affordability as the main talking points in her riding. Taggart is married to 54/40 guitarist David Genn and has three children.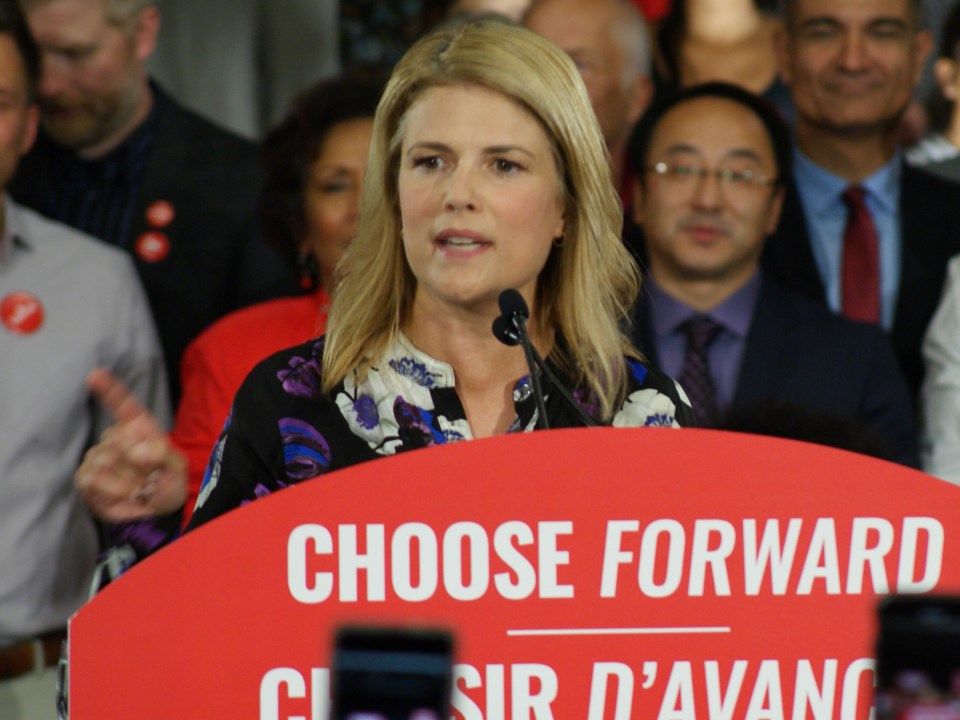 Marxist-Leninist Party
Donna Petersen has run either provincially or federally since the early 2000s but has failed to garner even one per cent of the vote in each attempt. Petersen was born in Vancouver and is an education worker and activist. Petersen made headlines in 2005 during the teachers' strike after preventing buses from leaving the Burnaby Transit Centre while she picketed.
NDP (incumbent)
What Hedy Fry is to Vancouver Centre, Don Davies is to Vancouver Kingsway. He's been the riding's MP since 2008 and comfortably won the 2015 race by 8,000 votes. Davies' most recent post was as the NDP's health critic. Prior to that he served as Official Opposition Critic for International Trade, Citizenship and Immigration and Multiculturalism, and Public Safety and National Security. Davies worked as a lawyer, labour representative and policy advisor prior to his entry in public life. He holds a bachelor of arts degree in political science and a degree in law.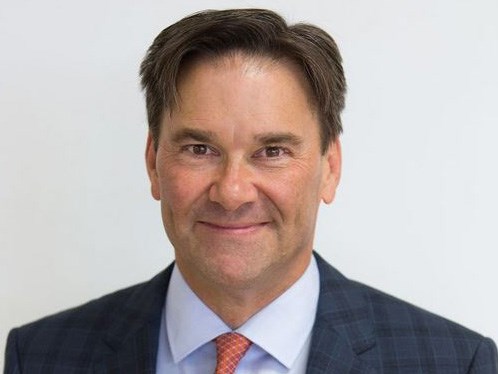 People's Party
Ian Torn is an Alberta transplant who moved to B.C. in 2006. He's a graduate of The Art Institute of Vancouver and works in the gaming industry. He cites the following as pillars of his campaign: a stable democracy, a safe and secure nation, freedom of speech and freedom of religion, a sense of unity and community, a better quality of life.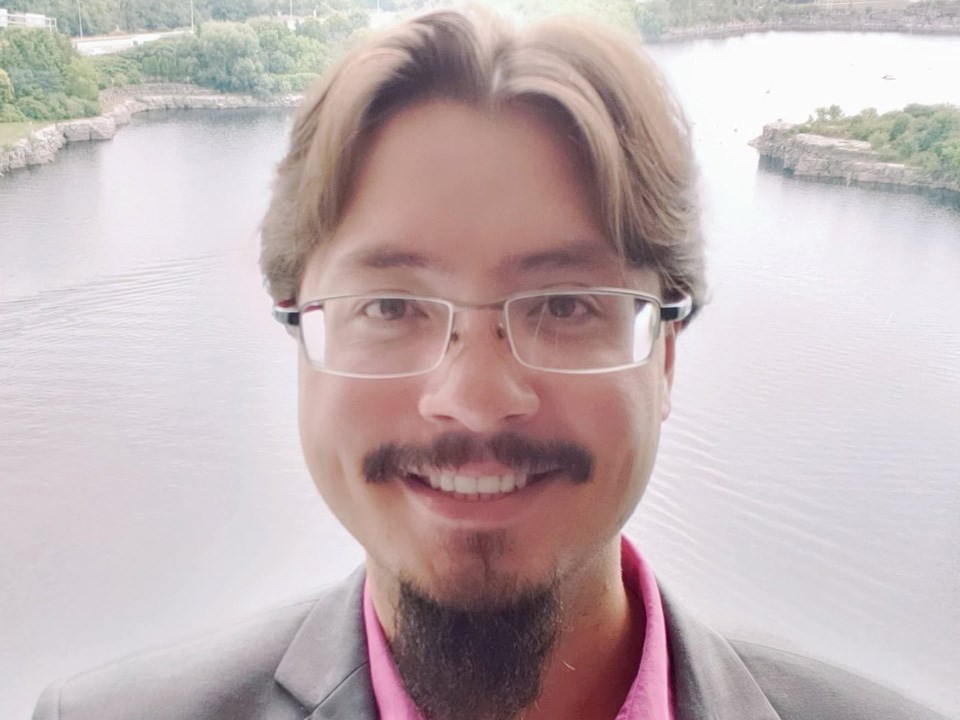 Vancouver Quadra
The Vancouver Quadra riding is home to UBC and some of Vancouver's most affluent residents. Since electing Prime Minister John Turner in 1984, the riding has consistently sent a Liberal MP to Ottawa. Its borders encompass the university endowment lands, Dunbar, Southlands, most of Kitsilano and parts of Kerrisdale.  
Conservative
Kathleen Dixon's CV is all over the place — "business executive, professional geologist, entrepreneur, a classically trained singer, athlete and outdoor enthusiast," it reads. Dixon holds a bachelor of science degree from UBC and MBA from the University of Durham, England. She's been a professional geologist since 1996 and is vice president of investment banking with A&D Advisory Group, where she works in mergers and acquisitions. If elected, Dixon says she'll work towards balanced budgets, strengthening interprovincial trade and lowering personal taxes.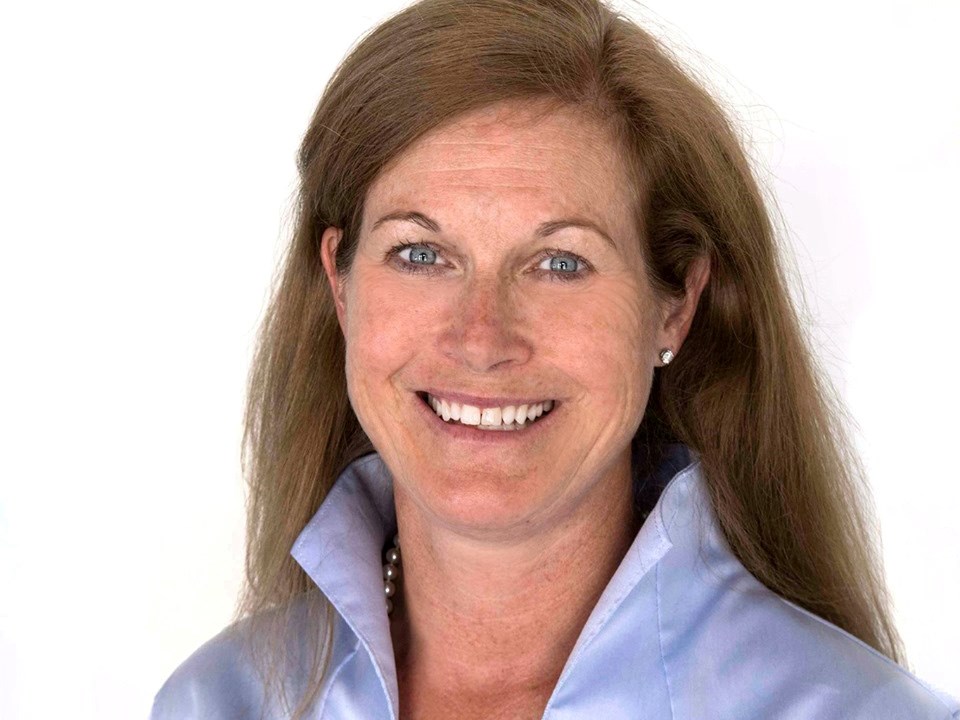 Green Party
Geoff Wright has spent a lot of time in school. He holds a PhD in ergonomics, a master's degree in human factors engineering and a bachelor's degree in industrial engineering. The Dunbar resident is a registered professional engineer and he's taught at both UBC and the University of Toronto. He's worked in research with the Department of National Defence and in the field of health safety with the City of Vancouver and with Ontario's Ministry of Labour. Environmental sustainability and stewardship are Wright's main talking points. He has five kids.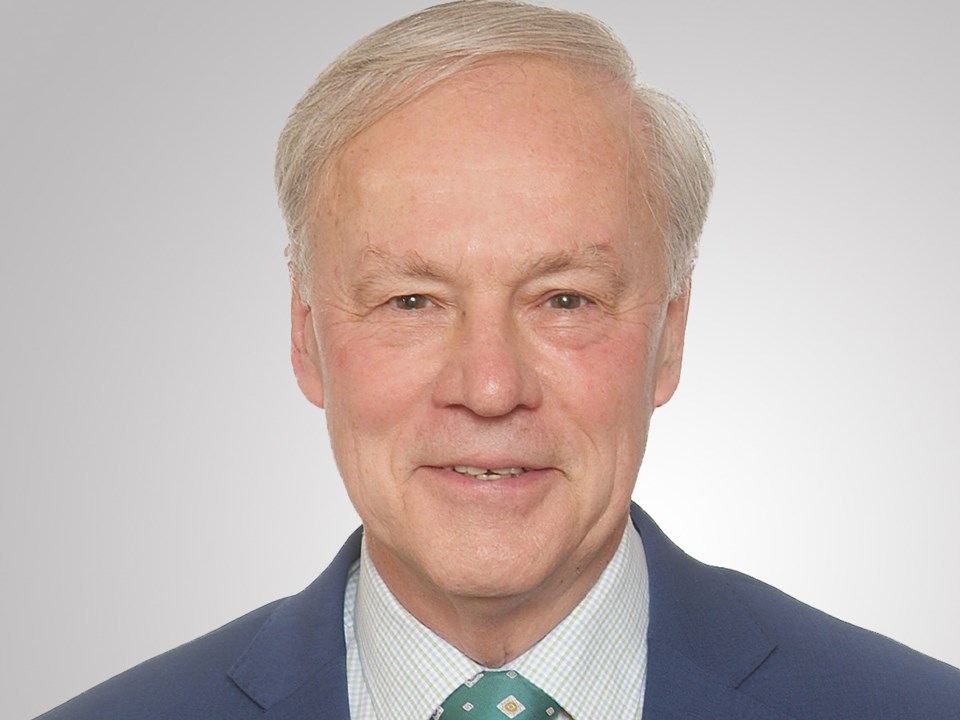 Liberal (incumbent)
Joyce Murray is a former provincial environment and government services minister and was elected as an MP in 2008 after first running two years earlier. Murray came in second place behind Justin Trudeau to be the new party leader in 2013 and was appointed president of the Treasury Board and Minister of Digital Government in early 2019. Before entering politics, she worked with an international reforestation company that Murray says has planted roughly 1.5 billion trees — of which Murray planted more than 500,000 on her own.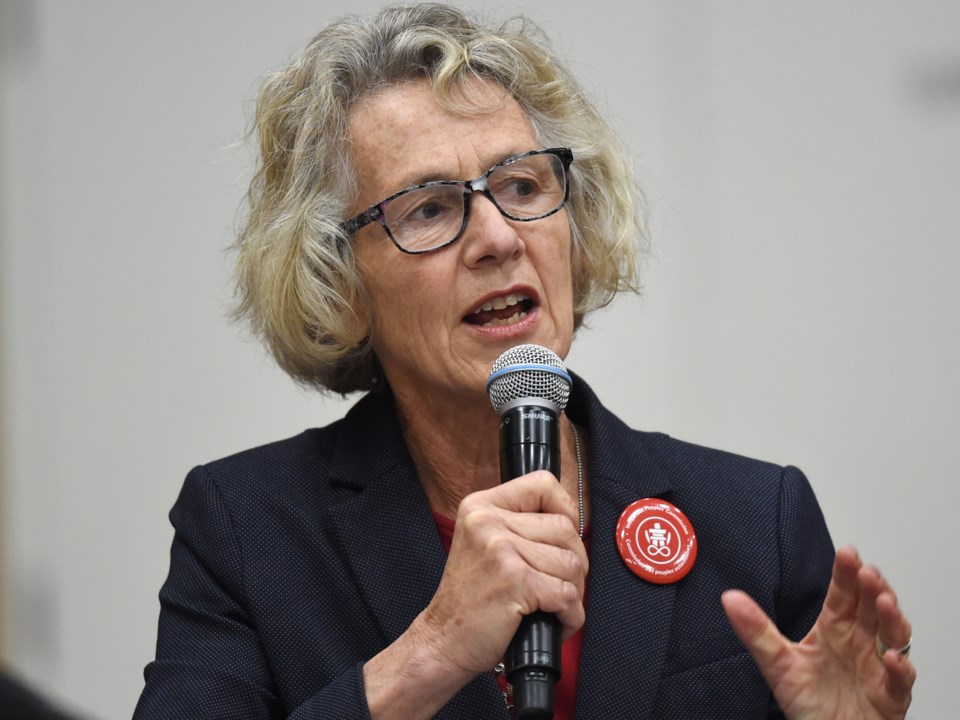 People's Party
Sandra Filosof-Schipper grew up in Oakridge after her family immigrated to Canada from Turkey when she was a child. Filosof-Schipper is listed as a member of the executive council of the Libertarian Party of B.C. and she believes in small government and the establishment of two tax streams: 15 per cent for those who make under $100,000 and 25 per cent for those over that income threshold. She pledges to de-fund the CBC and believes in selective immigration policies — giving priority to persecuted minorities such as Yazidi Christians and LGBTQ people from the Middle East and Uyghur Muslims in Asia.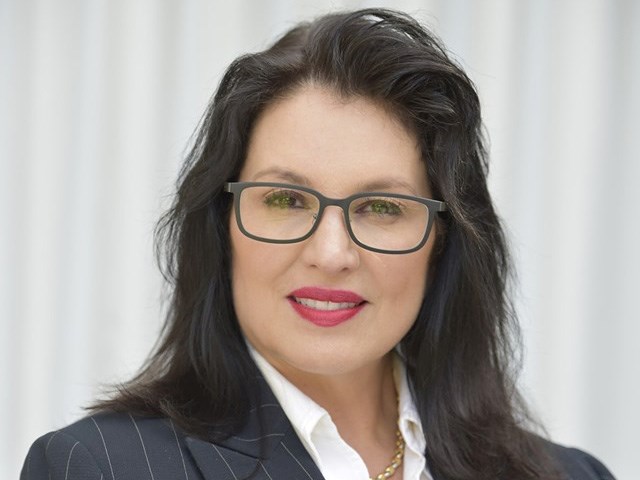 NDP
Leigh Kenny is a veteran and mother of three. Her platform speaks to healthy, green communities, bolstering housing affordability and building more affordable housing.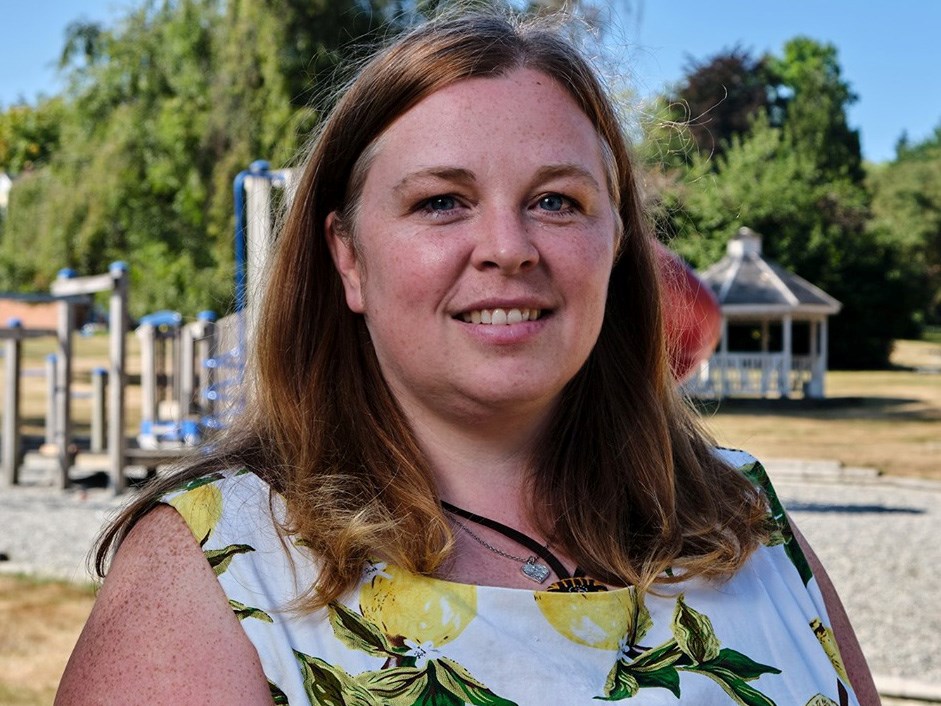 Independent
Austen Erhardt is running as an independent candidate. He holds a bachelor of arts degree from UBC, having majored in political science with a minor in English literature. Erhardt is employed as a communications consultant who works primarilty with public sector organizations focused on transportation and public health. His platform is centred around four areas: meaningful climate action, public health  (including vastly improved mental health coverage), affordability (with a focus on affordable housing) and education.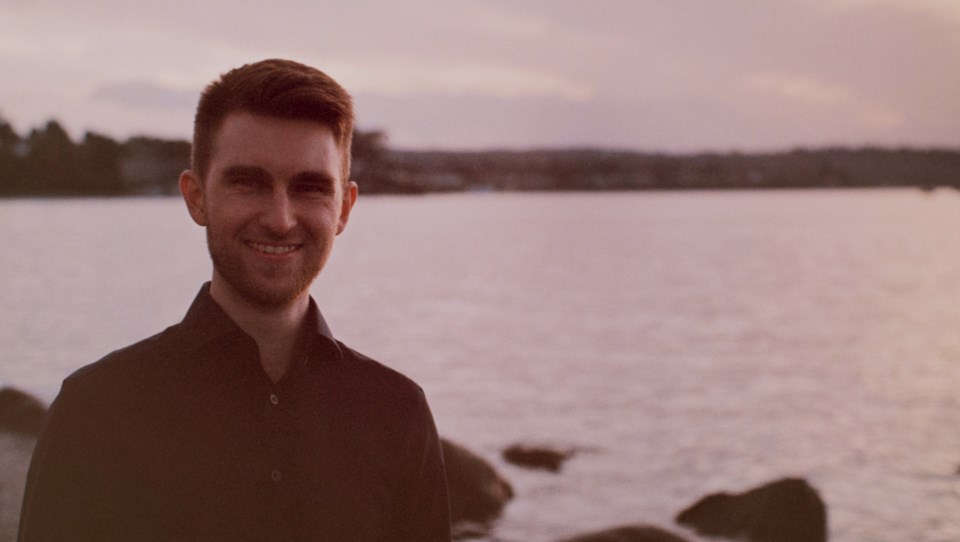 Vancouver South
Vancouver South is a centre for Vancouver's Asian community and houses the city's Punjabi market. The riding is also a battleground for the Liberals and Conservatives, having elected Liberal incumbent Ujjal Dosanjh by a margin of only 20 votes in 2008. Since then its representation has alternated between the Liberals and the Tories, and has been represented by Liberal MP Harjit Sajjan since 2015. The riding includes the neighbourhoods of Fraserview, Champlain Heights, Killarney and South Vancouver.
Conservative
Wai Young is looking to win back the seat she held from 2011 to 2015. Having lost to Harjit Sajjan in the last election, Young tried her hand in running for mayor under the Coalition Vancouver banner in 2018. She finished fourth with 11,872 votes in the 19-person race. Her mayoral campaign included talking points around lower taxes, scrapping bike lanes and reducing the amount of garbage and syringes on city streets. Young is a foster mother to seven kids and a recipient of the Queens Diamond Jubilee Medal. She holds a bachelor of arts degree in sociology from UBC and has lived in South Vancouver for 45 years.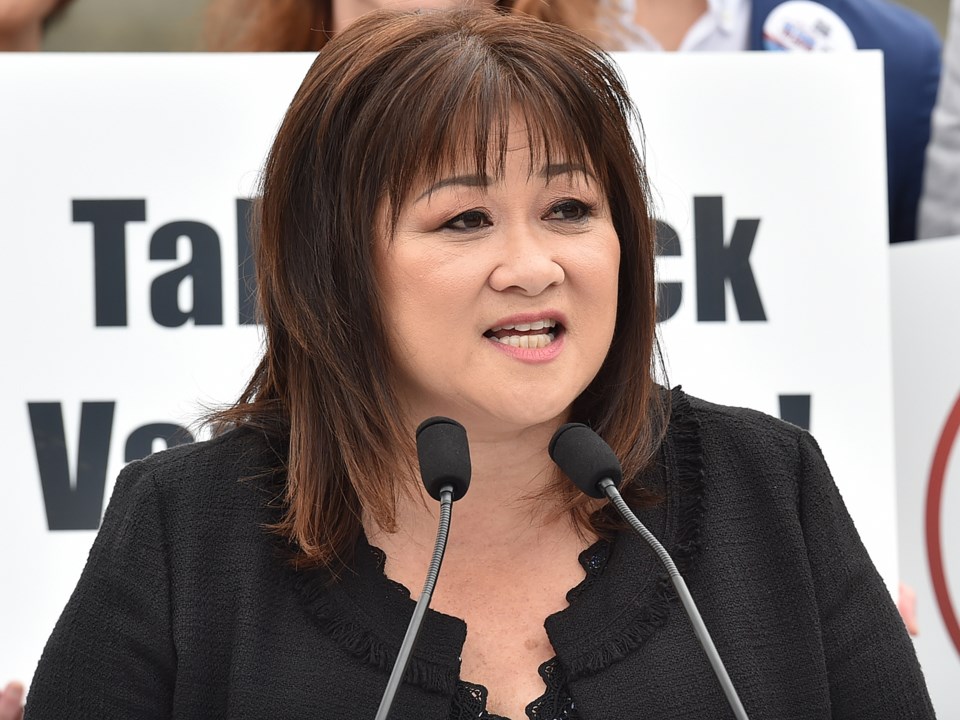 Green Party
Judy Zaichkowsky is looking to resurrect a political career that lasted little more than a year. A former Vancouver school board trustee, Zaichkowsky was elected in the October 2017 byelection but chose to not run again almost a year later to the day. Zaichkowsky was moving homes at the time and couldn't commit the necessary hours to public life, but she's now had a change of heart. She was born and raised in Vancouver, attending Sir Guy Carleton elementary, Killarney secondary and UBC. Zaichkowsky received her PhD from UCLA in marketing, with minors in psychology and statistics. She holds a master's degree in consumer studies from the University of Guelph.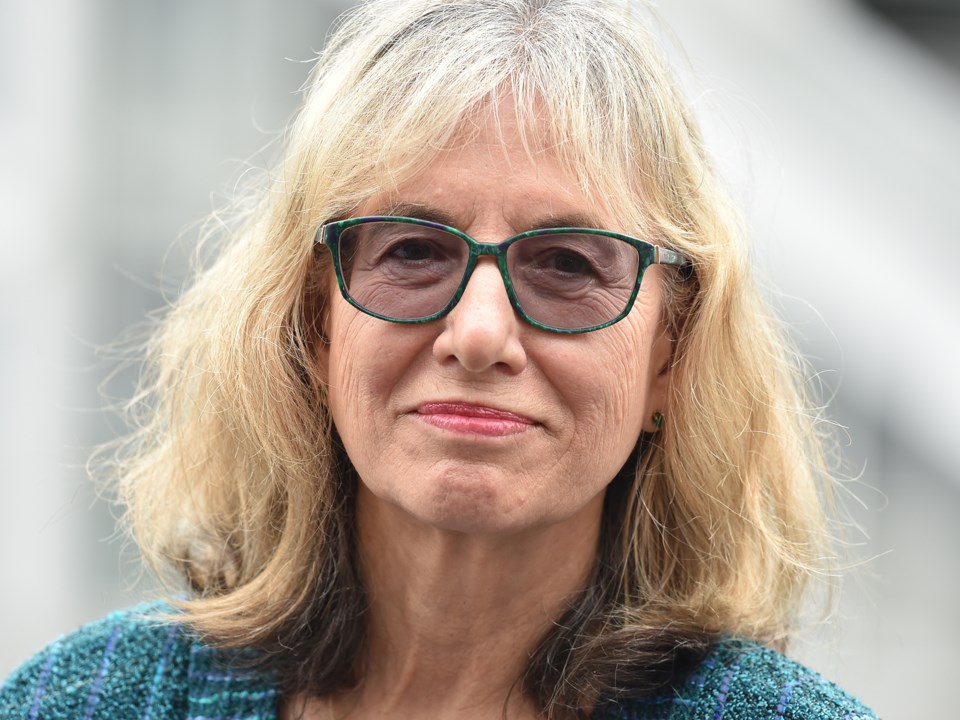 Liberal (incumbent)
Harjit Sajjan is a former Vancouver police officer and decorated combat veteran. Sajjan served as Minister of Defence in the Trudeau government and moved from India to Canada with his family at the age of five. Sajjan was a VPD member for 11 years, based primarily in his home riding, and finished his policing career as a detective with the gang crime unit. Sajjan is also the first Sikh to command a Canadian army regiment — a reserve regiment known as the Duke of Connaught's Own. As a member of the regiment, Sajjan participated in four military deployments: one to Bosnia and three to Afghanistan.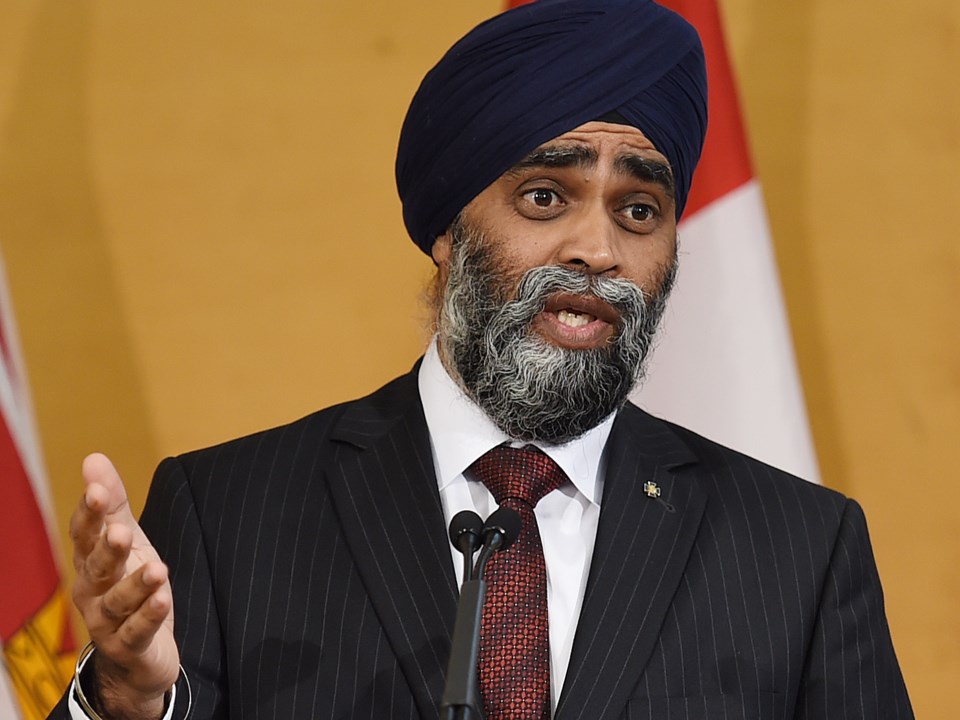 NDP
Sean McQuillan works in the TV and film sector and is a member of Vancouver's film technicians union. He's a graduate of Langara College's Studio 58 program and holds a bachelor of arts degree from the University of Alberta. McQuillan, who is of Cree Metis ancestry, is campaigning on promises to bolster affordable childcare and housing and universal pharmacare.   
People's Party
Alain Deng is registered as the PPC candidate, though he has no website and his social media channels contain no biographical information nor platform promises.
The election is Oct. 21.
— with files from Andrew Fleming and Vicente Biancardi da Camara