The discussion around heritage is becoming increasingly complicated and perhaps nowhere is that better reflected than among some of the top finishers on Heritage Vancouver Society's annual watch list that was released this week.
Heather Street Lands and the Fairmont Academy, a historic building that sits on the 21-acre property, earned the No. 1 spot, followed by Chinatown in second place. Neighbourhood businesses, meanwhile, landed in fifth position.
All three represent heritage values beyond just buildings.
Bill Yuen, the society's executive director, says the organization wants to encourage the wider public to think beyond the traditional definition of heritage, which at one point focused largely on architecturally significant buildings, and to consider a fuller vision of heritage that includes aspects such as social and cultural history – areas that may have been under-represented in the past.
"For some sites, maybe it's not just the architecture or history that is important, maybe it's something else. Some of the higher ranking ones on the list this year — Chinatown, Heather Street Lands, neighbourhood businesses — fall quite well into that [idea] where the places are very complicated and it's not just architecture or history that is important."
2018 Top 10 WATCH LIST
Heather Street Lands and the Fairmont Academy
Chinatown
Gastown
Schools: David Lloyd George Elementary
Neighbourhood Businesses: The end of mom and pop stores?
False Creek Flats Industrial Heritage
Sinclair Centre
Britannia Community Centre
Takehara/Yada Apartments
UBC War Memorial Gym
In the case of the Heather lands, the complexity involves a wide range of values, including cultural, social (healing and reconciliation), historical, architectural, natural and economic, according to Heritage Vancouver.
Three First Nations — the Musqueam, Squamish and Tsleil-Waututh — and Canada Lands Company are redeveloping the property, which is between West 33rd and 37th at Heather Street. The site was an important hunting ground for First Nations, and adjacent to a travel route for First Nations people.
The 28,000-square-foot Fairmont Academy on the site was designed by Vancouver architect Samuel Maclure and has Heritage 'A' designation.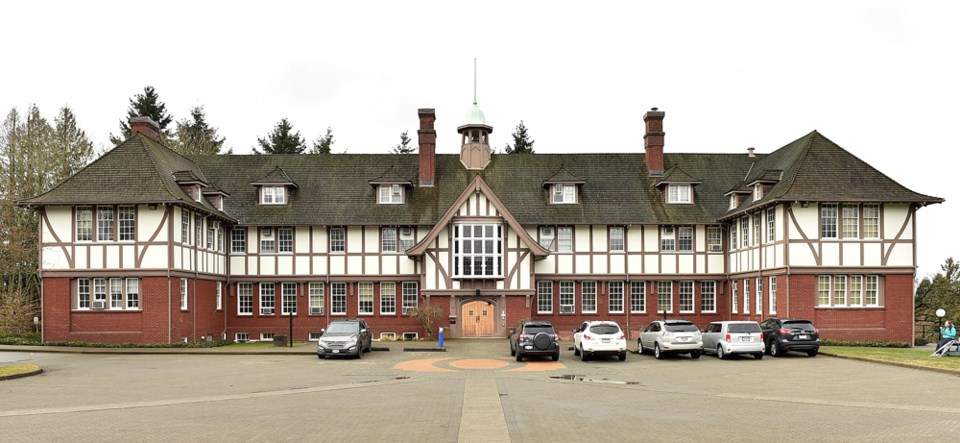 It opened as a school, then briefly operated as a military hospital before the RCMP took it over for its e-division headquarters in 1920, which lasted until 2012.
Council approved, on May 15, a policy statement to guide the redevelopment, which includes plans to remove the Fairmont Academy from the property as "a measure of reconciliation."
The building could be moved to another location, assuming a receiver site is found, or be demolished. The plan is to replace it with a cultural centre.
Heritage Vancouver says the Heather Street Lands offer a prime example of the importance of adopting a values-based approach to heritage conservation. Moving forward, the organization says it's important to figure out "how to integrate the key values of this contested site into the new development and/or a new site so that present and future generations can understand and experience them."
No. 2 on the list, Chinatown, is another complex neighbourhood. It's been the subject of ongoing debate in recent years, with development pressures sparking fears about the future of the historic area and its unique culture and social life.
Heritage Vancouver says even when developers attempt to respond to the heritage context, they often fail to go beyond "what makes a building look like it fits into Chinatown," ignoring other important aspects of heritage such as unique neighbourhood character, and community and cultural activities.
"Weaknesses in the Chinatown policy framework have become obvious during recent community conflicts," according to Heritage Vancouver. "These failures in policy administration are coupled with a lack of incentives, with disastrous results."
Yuen points out that Chinatown has been on several watch lists because of ongoing development pressure.
While he says the neighbourhood's significant buildings and their facades are important, so too are its residents, including seniors, the working class and low-income people, as well as their social and cultural traditions, and how they live their lives — visiting the small shops, services and public spaces that activate the streets.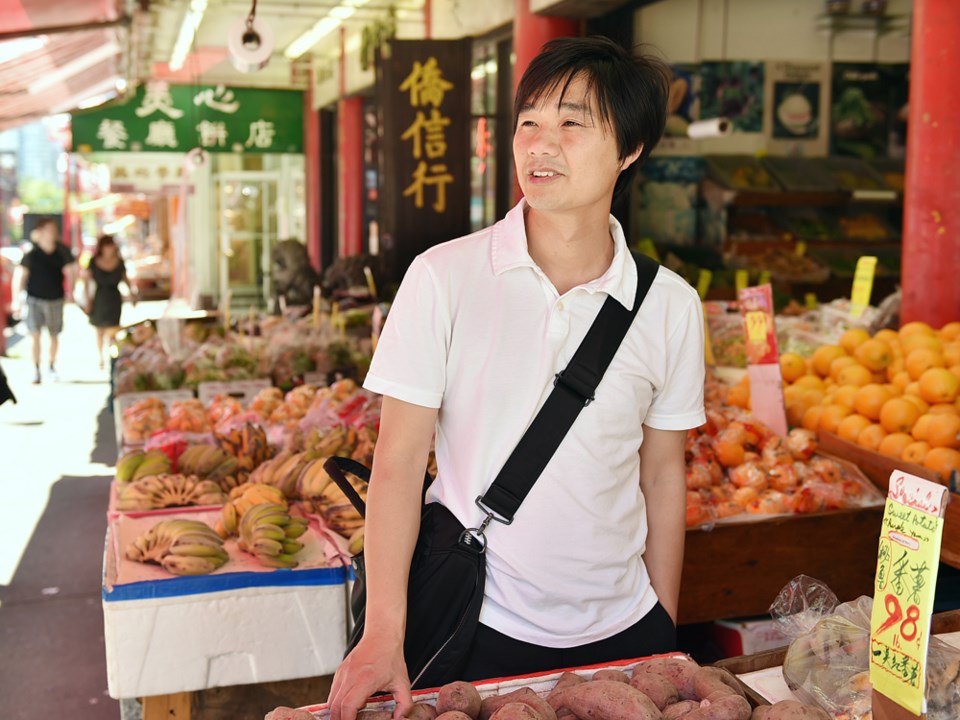 "You have a [situation] where traditional thinking on heritage is not helping the goal of what heritage is now, which is how do you manage change in living communities," says Yuen, adding people have relationships with places and buildings and that needs to be addressed.
"That's where [the idea of] heritage has moved. It used to be more static and controlled… It's expanded to something that's more dynamic when you're trying to deal with people and living human beings," he says "The question is, when you have new development — it's not like don't have it — how does that fit into the context of the neighbourhood so that people can feel they're together."
The impact of development is also highlighted in No. 5 on the list — neighbourhood businesses. When they close, Heritage Vancouver says it can contribute to the erosion of the city's character because small businesses are often considered significant social spaces in neighbourhoods.
A values-based approach to heritage can uncover the different reasons they're important to a community — it may relate to the style of the building, its age, who operated it or the role it played in sustaining the daily lives of residents in the community.
Yuen cites the recent shuttering of Pronto restaurant in Cambie Village as an example.
"Pronto, it's like seven years old, so it's not very old but it's old enough for people in that neighbourhood, and in Vancouver, to have developed a very strong connection to it. The business is really tied to that Cambie Village business network… It's a significant part of the history of the commercial street there. It's also really important to the health of that neighbourhood."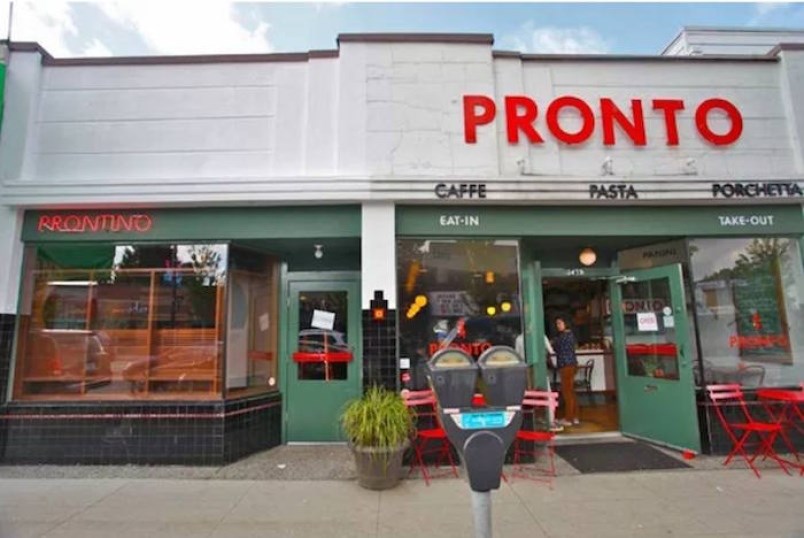 Yuen believes Heritage Vancouver's watch list, which is in its 18th year, is having an impact on the conversation around heritage in Vancouver, although its focus has evolved since it emerged in 2001.
"What we have put on the list has changed over time. In the very beginning, it [was] focused on the preservation of certain very iconic buildings and structures, which are very important. Now, we have a mix of that, of areas, and [the idea that] maybe conservation of heritage is not necessarily only taking the form of saving a building," he says.
"It's been effective because what we're trying to do is make people feel that these places are relevant to them for a number of different reasons. In that respect, it's helping, particularly increasing our understanding of what heritage is and how we go about conserving it."
 
To read the complete Top 10 list, which includes recommendations about what the public can do to address heritage concerns, as well as to find details about the upcoming bus tour of the Top 10 sites, go to heritagevancouver.org. The bus tour is June 9.
PHOTOS: Heritage Vancouver 2018 Watch List
No. 1 Heather Street Lands and the Fairmont Academy.  Read more on Heritage Vancouver's 2018 watch list here.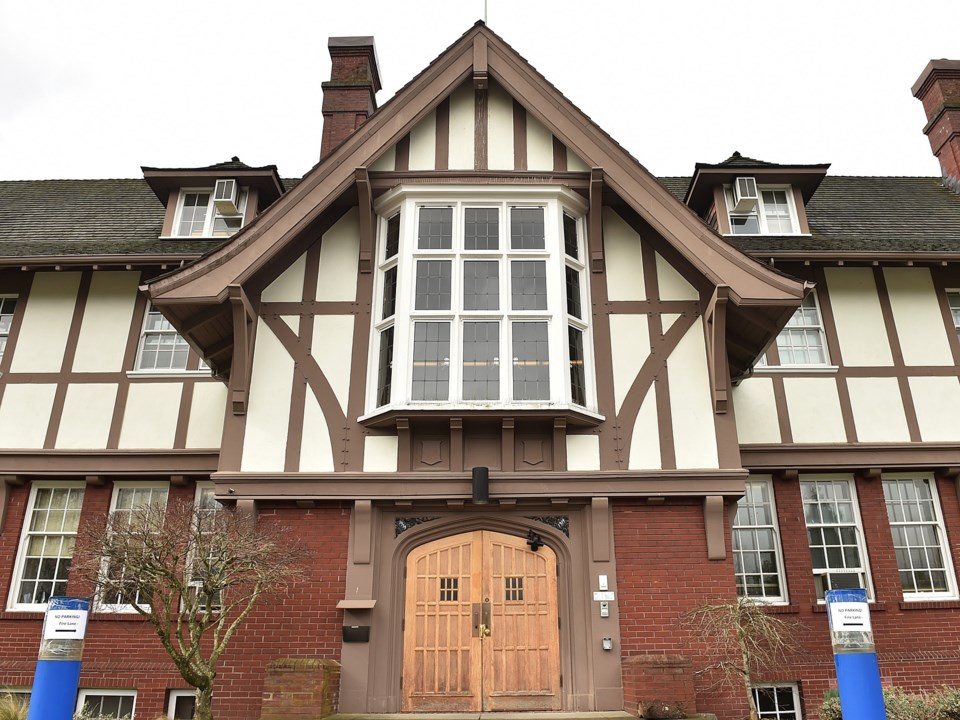 No. 2 Chinatown. Read more on Heritage Vancouver's 2018 watch list here.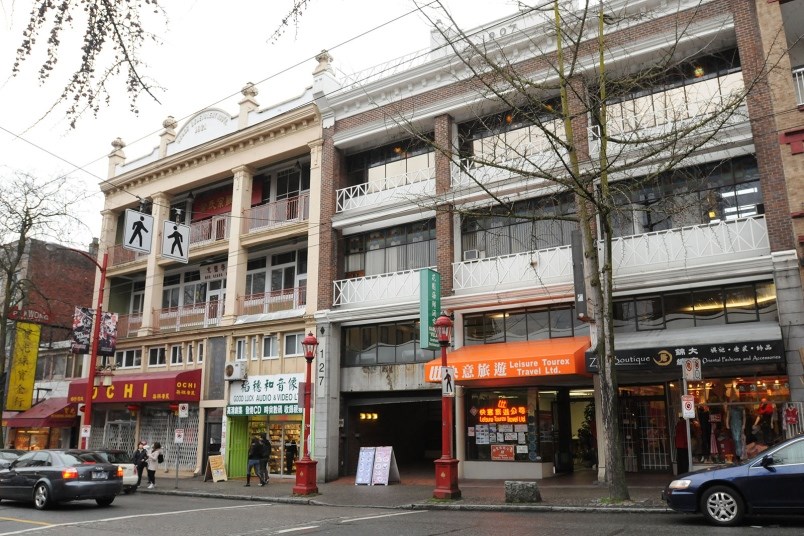 No. 3 Gastown. Gastown also appeared in the top 10 in 2015, as well as in 2008 as part of the historic areas entry. Read more here.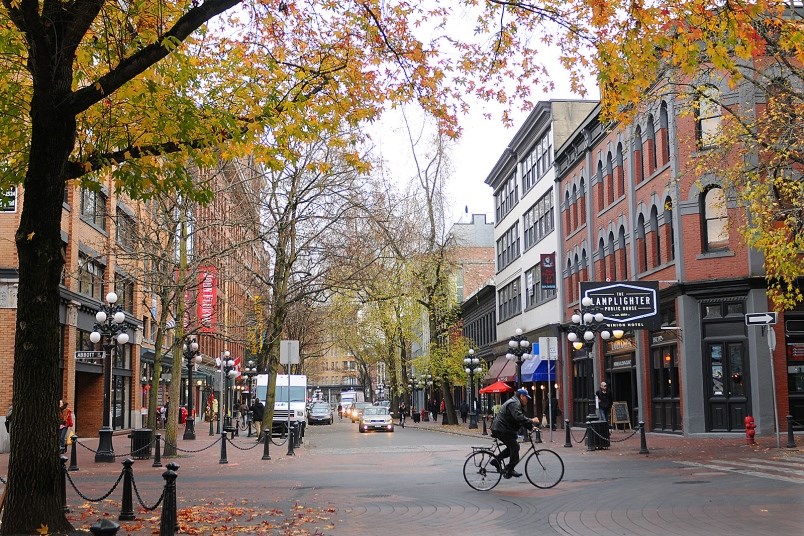 No. 4 Schools: David Lloyd George Elementary. The threat to Vancouver's heritage schools is such that one has appeared on almost every Heritage Vancouver top 10 list since its inception. This year, David Lloyd elementary takes the dubious honour. Earlier this year. education minister Rob Fleming appeared at the school to announce that a replacement school would be built on the site. It's unclear what will happen to the old school once the new one is built. David Lloyd George was built by  Twizell, Birds & Twizell and is an example of a Classical Revival brick school constructed after the First World War.  The auditorium addition, which was built in 1954, is significant for its association with modernist architect Duncan McNab. Read more about Heritage Vancouver's position on the school here.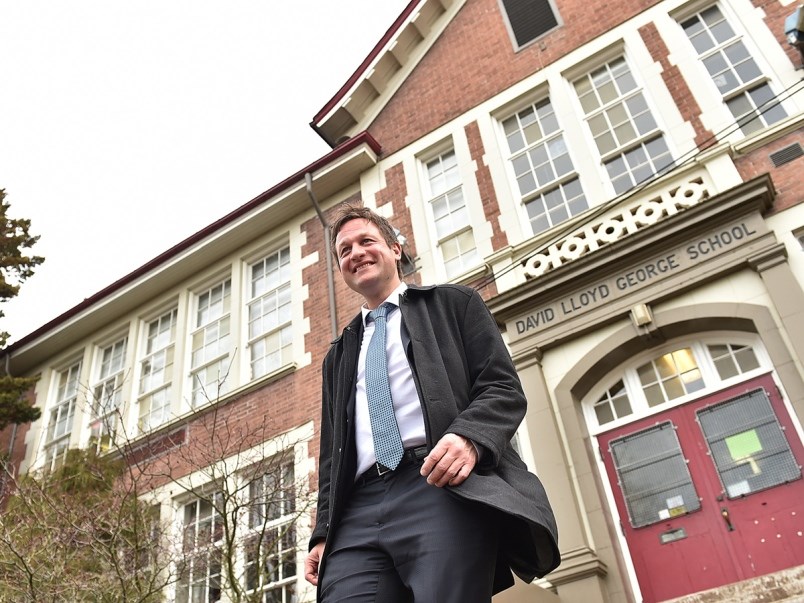 No. 5 Neighbourhood Businesses. Heritage Vancouver says the Rio Theatre, pictured here, the recently closed Pronto Cafe and the Hollywood Theatre are all examples of important social gathering places, but they have differing values. Read more about Heritage Vancouver's position on neighbourhood businesses here.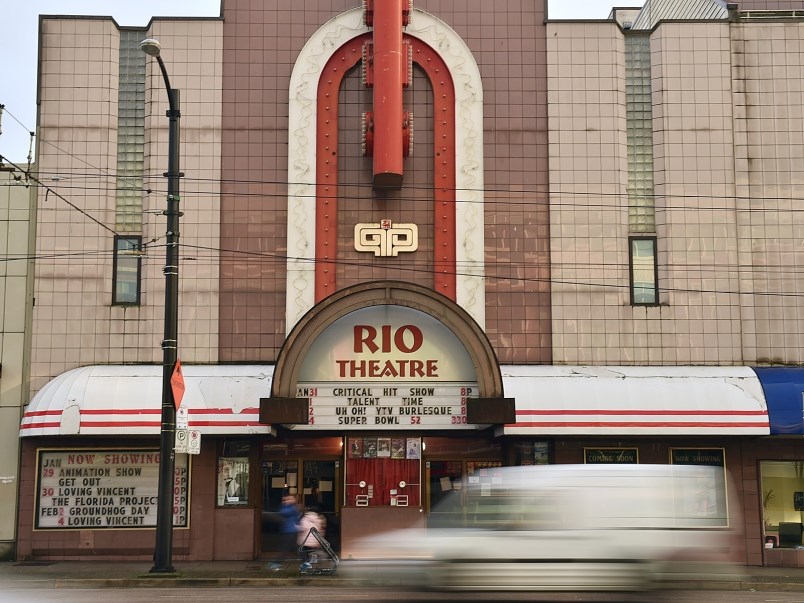 No. 6 False Creek Flats Industrial Heritage. City council approved the False Creek Flats Area Plan in 2017. Heritage Vancouver wants to see some of the older buildings retained as they represent the city's working history and the indistrial growth after eastern False Creek was filled in. Among the buildings the organization is concerned about are an eclectic group of warehouses and multi-storey structures, such as the Parker Street Studios shown here, in the northeast quadrant of The Flats. Read more about the important buildings in the Flats and Hertiage Vancouver's position on the threat they face here.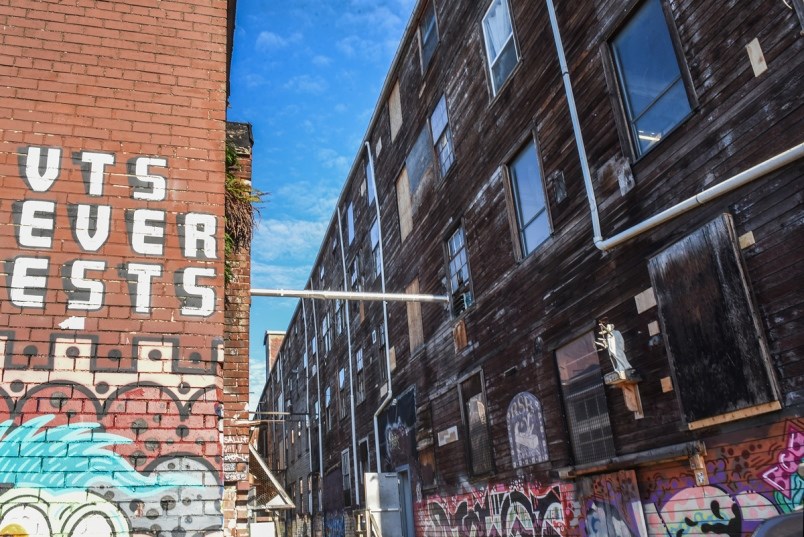 No. 7 Sinclair Centre. Sinclair Centre was also on the top 10 list in 2017. Heritage Vancouver says the complex remains half-empty and deteriorating and it's concerned about federal government redevelopment plans. Read more about why Sinclair Centre is significant and the concerns about its future here.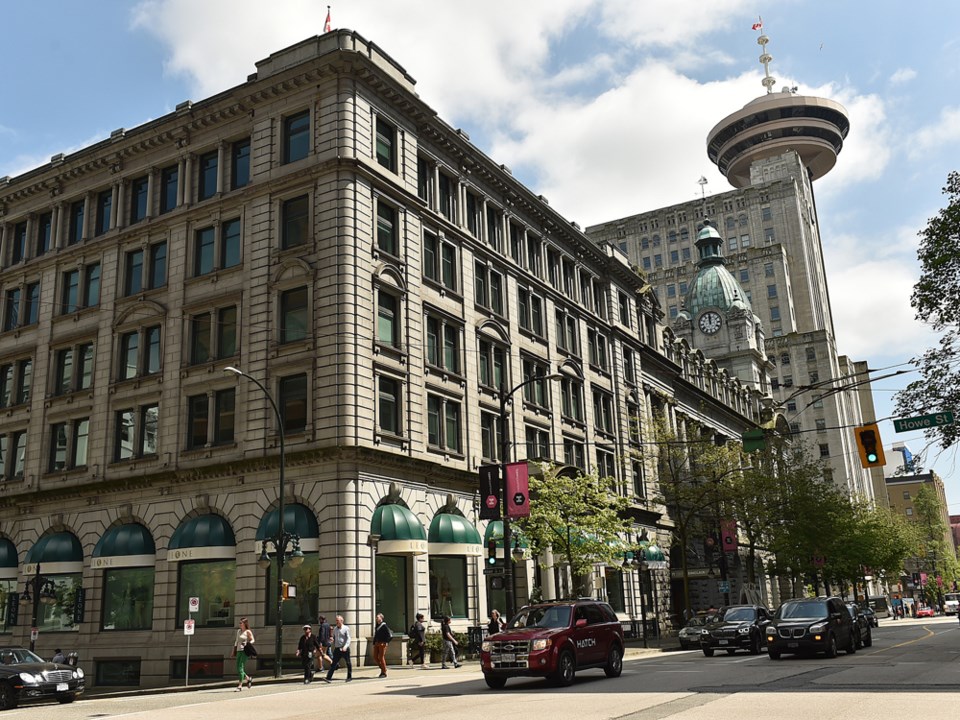 No. 8 Britannia Community Centre. The complex is on 17-acre property just west of Commercial Drive at Napier Street. Heritage Vancouver considers it significant for myriad reasons ranging from architectural to social. But it's being renewed and redeveloped. Heritage Vancouver's position on the plans can be found here.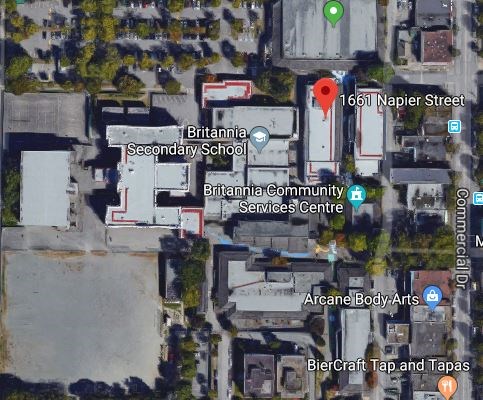 No. 9 Takehara/Yada Apartments. Located at 1017 West 7th Avenue, the wooden structure is 18 feet by 110 feet. Genya Yada and Rinnosuke Takehara built the tenement in 1912-13 to house Japanese workers. It has Heritage 'A' status but it's currently up for sale. Heritage Vancouver wants to ensure it's never demolished due to neglect. Find more about the historically significant building here.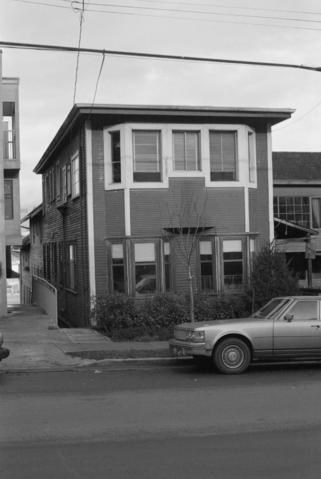 No. 10 UBC War Memorial Gym. The avant-garde modernist glass and concrete structure was built in two parts, the gymnasium and Memorial Hall, in 1949-50. Heriatge Vancouver says it's threatened with replacement by a new recreational facility. Find out more about the organization's concerns here.
noconnor@vancourier.com