Premier John Horgan was in Vancouver Wednesday to announce that $47 million will be spent to replace two elementary schools — one on the East Side, one on the West Side — that are in danger of major damage or collapsing during an earthquake.
A new Sir Matthew Begbie elementary at 1430 Lillooet St. will cost $22.4 million to build, and a new Bayview Community elementary at 2251 Collingwood St. will cost $24.5 million. Both new schools, which will be built to withstand an earthquake, are scheduled to open in September 2021.
"The kids that come here in the future can do so knowing that they're going to be safe," said Horgan from a lectern in Begbie's library, where students welcomed the premier and some of his cabinet ministers with a ukulele-led song.
The premier made the announcement the same morning a 4.5-magnitude earthquake struck off the coast of Tofino. There were no reports of injuries or damage.
Begbie was built in 1922, with an addition in 1949. In 2005, the school was one of 16 the provincial government identified to be replaced or upgraded. Bayview was originally built in 1913, with additions in 1929 and 1962. The provincial government selected it in 2013 to proceed to planning under the province's seismic mitigation program.
The new Begbie school will be built on the school's property but not require students to move out of the existing school during construction. Bayview, however, will be demolished and students and staff will be moved to "temporary accommodations" during construction.
Last year, Bayview topped Heritage Vancouver's annual Top 10 endangered sites list. Education Minister Rob Fleming, who also spoke at the news conference, said he recognized the concern of heritage activists but noted it will be up to the City of Vancouver "to navigate that issue."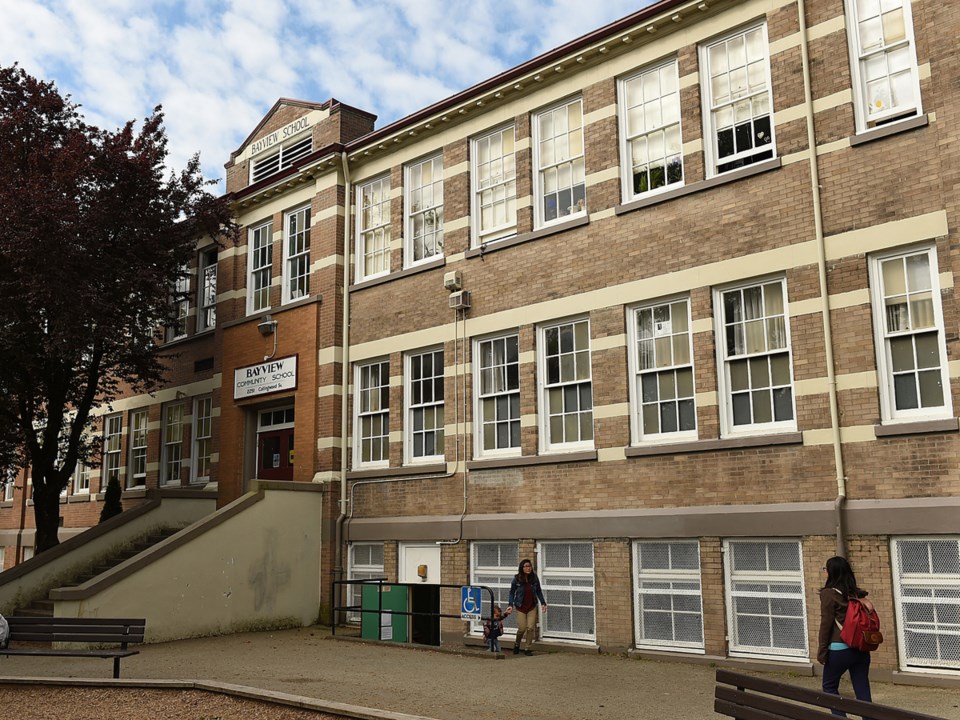 "I know that there's a history to the heritage discussions, but parents will want — first and foremost — a safe building that will survive a significant earthquake," Fleming said. "In terms of any retention [of the existing school], or even paying homage to some of the features that will be part of the school that has been there for 105 years, I'm sure Vancouverites have the creativity to do that."
Begbie principal John Cortens said the new school will closely fit the current and future enrolment. The new Begbie will have space for about 340 students, which is 150 fewer than the existing school.
"The fact that we will remain on site [during construction] will provide our community with much needed stability as we see our new school take shape," said Cortens, who thanked Begbie's parent advisory council for pressuring governments to have the school replaced.
Bayview principal Birgitte Biorn said parents, students and staff at the Kitsilano-area school have waited for this announcement for a long time. Biorn said the new school will be designed as a "21st century learning environment" and include a "neighbourhood learning centre" for residents to use.
"We're very excited to get started with the next steps, and the process for having a new school for Bayview," Biorn said
Horgan's government has promised to spend a half billion dollars over the next three years to seismically upgrade or replace some of the 181 schools in B.C. that are at risk of major damage or collapsing in an earthquake.
"For too long, many schools with a high risk of failure in the event of an earthquake have been ignored," Fleming said. "Every student in B.C. deserves to study and learn in a safe, secure building. Unfortunately, as of today, that is not the case."