It was Easter two years ago that Maple Ridge woman Sandra hit one of her lowest points.
The 55-year-old had hoped to share dinner with her daughters and grandchildren but was refused a seat at the table because of her ongoing drug addiction. At the time, drugs were her solution to numbing the pain of repeated abuse as a child, trauma which had resurfaced after 20 years of being buried deep.
As a child, Sandra was afraid to speak up — and instead, suppressed the memories. She turned to alcohol at thirteen, later burying the trauma beneath cocaine.
Long after she had married and had children, the memories re-emerged in a terrifying flashback. 
"I went to have a bath," she said.
"I went to step in that bathtub and I just lost my mind.
"I knew something traumatic had happened in a bathtub. I crumbled and I was screaming. The memories from my childhood—wham. They whammed me."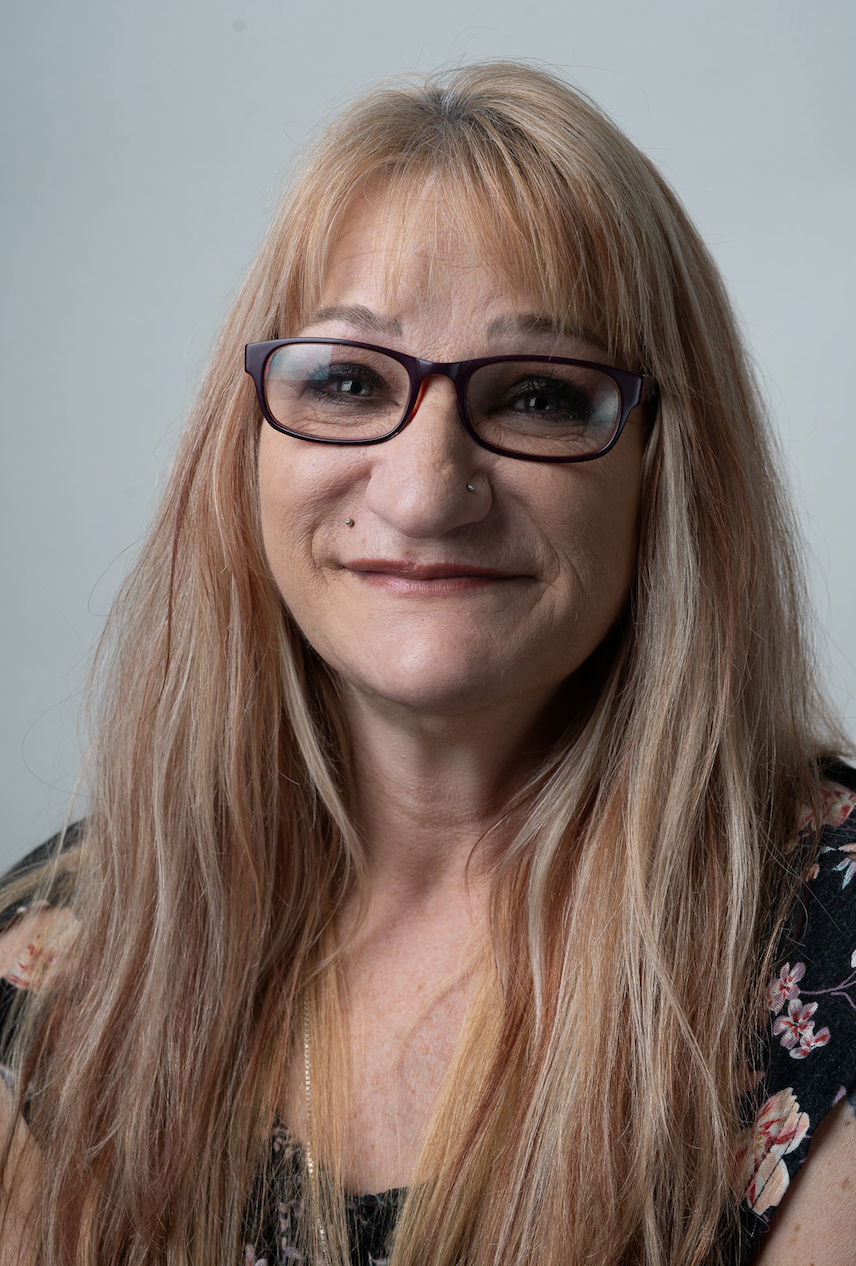 The mental breakdown was followed by a breast cancer diagnosis, double mastectomy, and chemo. She turned to drugs again to mask the pain, mortgaging her home to pay for her $500 daily habit–a burden that led her to attempt suicide.
She eventually lost her husband, her house, and relationships with her children.
The night she was rejected from sharing an Easter meal with her family would be the push she needed to make a change.
"I went into a pity party and I just got super high that day. I went and got more drugs and that's what I did," Sandra said.
"It was later that night that I got a text from my eldest daughter. It said that she was really sorry that I couldn't be there and she missed me, but she could not have me around in that state."
Sandra said receiving that text is what turned her around.
"Usually what I got from them was nothing but anger," she said.
"But that text was compassionate.
"It was then that I knew I needed to get my life together."
She sought out help and was referred to Union Gospel Mission's recovery program for women, called Lydia Home. 
She spent the next three months unpacking the pain and trauma behind her trials.
"Going into Lydia home, being Christian based, is what saved me. All this time people kept saying to me, 'you have to find a higher power.' But I didn't know what that was.
"Learning about God, I could grab onto God as my higher power.
"I had something to believe in."
She explained that one of the biggest struggles of being an addict was that "we don't like ourselves, and we certainly don't love ourselves and because of that we just go further and further down."  
"I always used to think if I just get rid of the drugs and the alcohol everything is going to be great," Sandra said.
"Well the truth is … I had to deal with all that ugly stuff, I had to get uncomfortable, I had to dig.
"The drugs and the alcohol are just our solution. There's always an underlining problem."
Her connection with God has kept her on her recovery path and led her to reconnect with her family.
Now, Sandra has a degree in community support and works as a tenant support worker on Vancouver's Downtown Eastside. She also goes back to Lydia Home to share her story with other women.
"The biggest message I try and give them is what they learn at the home and their connection with God, take it with you when you walk out the door," she said.
Today she will lend a helping hand at Union Gospel Mission's annual Easter meal for people in need.
"I never thought my recovery would lead to anything like this. It is very humbling," Sandra said.
"It just warms my heart that I can go there and be amongst these people and feed them dinner and smile and laugh with them."
It's expected UGM will serve 2,500 meals, preparing a whopping 1500 lbs of ham, 800 lbs of scalloped potatoes, 260 litres of pineapple sauce, 700 lbs of mixed vegetables, 575 apple pies, 325 litres of ice cream and 275 dozen buttered buns. 
UGM President Bill Mollard said Sandra exemplified the "true meaning of Easter: redemption and renewal."
"This Easter, she'll inspire thousands of others who will come to UGM for an Easter meal they may otherwise go without, connecting to life-saving services which will pave the way to new life–just like Sandra."
As for the future, Sandra said she just wanted to continue to inspire hope.
"You can't keep what you have if you don't give back," she said.
"People helped me get to this point and I just want to be able to help others.
"I want to let them know that there is hope and they are worthy of that hope."
EVENT DETAILS
Date: Saturday, April 20th, 2019
Time: Meals served 10:30 AM – 4:30 PM
Main location: 601 East Hastings, Vancouver (@ Princess)
UGM New Westminster: 658 Clarkson Street (doors open at noon)

-- Union Gospel Mission has been feeding hope and changing lives of men, women, youth, and children for more than 78 years. Through its seven locations in Metro Vancouver and the city of Mission, UGM provides emergency shelter, meals, outreach, career development counselling, education, safe and affordable housing, addiction recovery, and much more to those struggling with poverty, homelessness and addiction. 
eseeber@vancourier.com / @elisiaseeber