David Hodgson kneels atop a roof while arranging and nailing down cedar shingles. It's a hot, muggy August morning when a smoky haze still covered Vancouver's sky. A long day stretches ahead, but Hodgson presses on.
He works with his brother Stephen Hodgson in their company Barrier Cedar Roofing.
Roofing is tough work under ordinary circumstances, but there's nothing typical about this job.
Hodgson is tackling the roof on the so-called "Hobbit house" at 587 West King Edward Ave. It's also known as the James Residence since builder Brenton Lea built it in 1942 for William H. James, a CNR foreman and his family.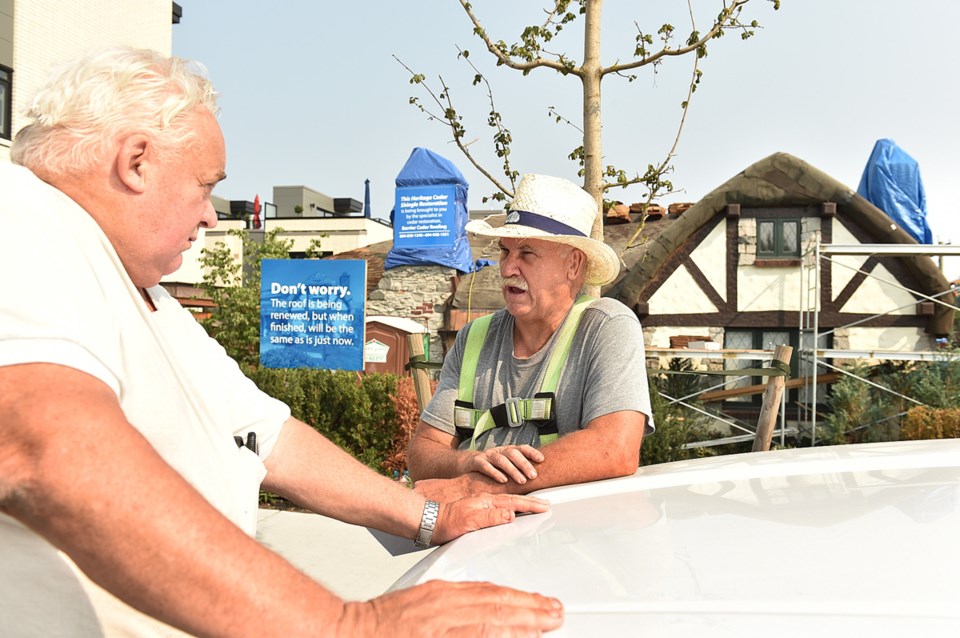 Years ago, heritage advocates feared it would be knocked down but it was saved through a larger redevelopment project.
The home's roof is called a "single cedar thatch" or "steam-bent roof" and is meant to re-create the look of a traditional thatched roof.
But such re-roofing jobs are laborious and expensive. They can take as long as six months to complete and cost a homeowner $150,000 or much more, depending on size.
In this case, leaks were found on the Hobbit house's roof so it's being replaced.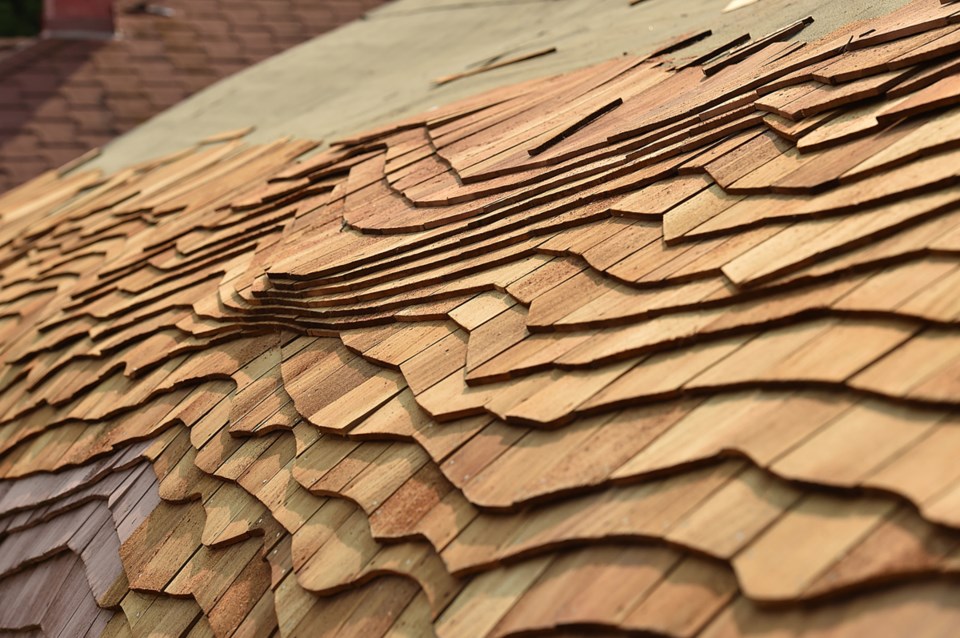 Heritage expert Don Luxton, whose firm did other restoration work on the James Residence, said there are very few houses with this type of roof left in the city.
"You've got to be lucky to even find someone who'll price it. The process is quite fascinating. I mean you get to do one or two of these in a lifetime. So I'm sure [the roofers are] finding it challenging. And fun."
The ones Luxton has been involved with in the past, which were larger, cost in the range of $200,000 to $250,000 to re-roof. He says they're historically important.
"It's a designated heritage feature. So you have to maintain it and there is no alternative," he said.
"The Hobbit house is one of three houses built like that, which were built by Brenton Lea. They are all very significant and people love them. They're important as historical artifacts and [the roof] is part of their character. So it's certainly hard to imagine those houses without those very particular roofs."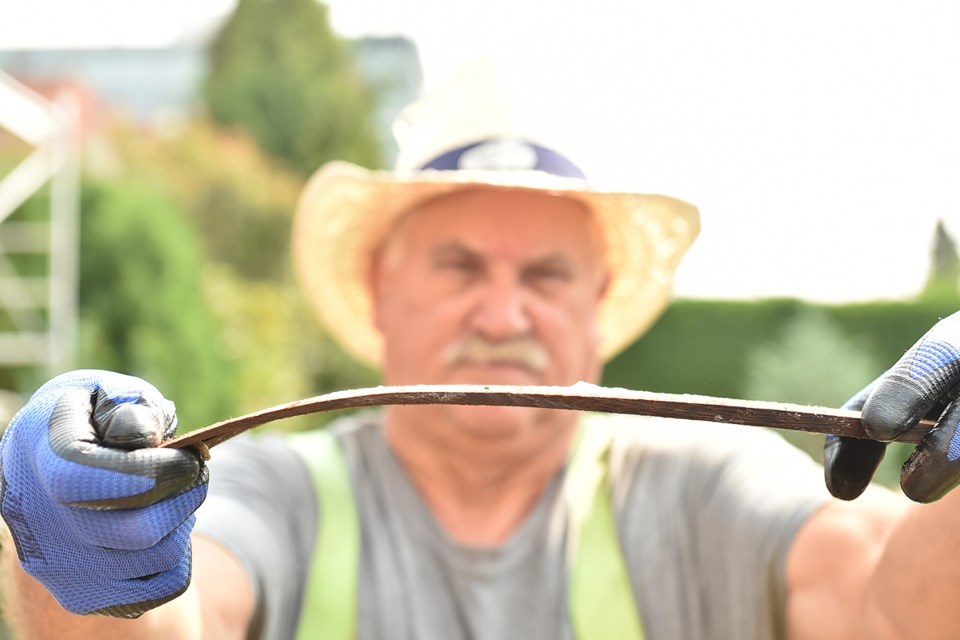 This is the fourth such roof that Stephen Hodgson has worked on over his 50-year career. He worked on another one in Vancouver in the mid-1970s, one in Chicago in the late '70s and one in Philadelphia in the early '80s.
"I don't know anyone in Canada who's done four. There's a guy in California who has and a guy in Kansas who has," he said.  "They're all difficult. Nothing comes easy or quick on this job."
That's because no two rows are alike. After one row is done, lines for the next row must be drawn. And almost every shingle has to be cut along the butt end to avoid creating leaks.
"You have curved rows. No row is straight across. You need the keyways — the side of the shingle — to be parallel with the flow of water. To get the shingle to match the row, you now have to cut the butt," Hodgson explained.
Between a quarter to a third of the shingles must be boiled for about five minutes to soften them so they can be bent to curve around the curved portions of the roof.
By the end of the job, Hodgson expects they will have used three- to three-and-a-half times the number of shingles required for a typical roof.
In the end, the roof can be very thick in spots.
"There will be places it'll be 10 or 12 [shingles] deep. Because you do build up to create character in it," Hodgson added.
But he's happy to be involved.
"I've been doing this for 50 years. I like a challenge. If you get into a real scoop in your [news] business, you like that don't you? That's the same here," he said. "This house is a challenge and we're doing it. And when we finish it I can stand up on that sidewalk and say I did that. I take a lot of pride in what I do. I'm almost 70 years old. I don't have to work but I love it."
@naoibh