While Kamloops opened a legal cannabis for recreational use store right after legalization in October, it has been an uphill battle for many cannabis stores in the province.
Of course, the Kamloops store is a B.C. Cannabis Store, and therefore government-run. Privately owned cannabis stores must apply for a provincial cannabis retail store licence. While compassion clubs do not need do not require a provincial licence, they must obtain a municipal business license.
"Vancouver operators also require a municipal development permit and a municipal business licence. Compassion clubs are allowed to offer services but not sell cannabis," reads the City of Vancouver regulation.
Right now, the following approved locations in blue have municipal cannabis development permits: Cannabis retail store licence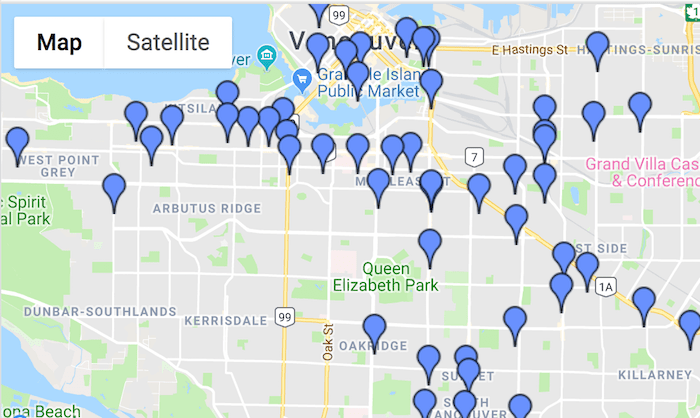 These locations are not fully-licensed retail cannabis stores as they need to obtain a provincial licence. Right now, the only store in Vancouver with a license to sell recreational cannabis opens, Jan. 5, in Kitsilano.
While the municipal business licence fee for cannabis retailers is $100 in the southeastern B.C. community of Kimberley, the City of Vancouver plans to charge cannabis retail entrepreneurs $33,097 for a business licence fee for each store in 2019.
With that being said, the City of Kamloops charged the B.C. government $5,000 for a business licence to open the only government-run cannabis store so far in the province, on Oct. 17, when Canada legalized retail cannabis sales after a 95-year prohibition.
-- With files from Business In Vancouver.