Mayor Gregor Robertson is supporting a recommendation from city staff to impose a one per cent tax on owners of empty homes in an effort to pressure landlords to rent out their properties in a city gripped by a rental housing crisis.
The one per cent tax would mean a house assessed at $1 million will be levied with a $10,000 bill, on top of a base property tax bill of $3,165 for a total cost of $13,165. The overall tab would be in line with what a commercial property assessed at the same $1 million value pays in base property tax.
"I just wanted to be really clear, almost all Vancouverites will not pay the empty home tax," the mayor told reporters at a news conference Wednesday at city hall. "This is only going to apply to those with second or third homes that are sitting empty, or empty most of the year."
The tax, which the mayor said is the first of its kind in Canada, is targeted at owners of an estimated 20,000 homes that are either left empty year-round or under-occupied. City staff recommends that non-principal residences unoccupied for six full months of the year or more will be subject to the tax. Vacant residential land will also be taxed.
The city consulted tax experts Ernst and Young and law firm Bull Housser, and sought advice from the Canada Revenue Agency before finalizing its report, which goes before council Tuesday and can be viewed on the city's website.
The report shows a long list of exemptions, including homes with long-term tenants, homeowners who vacation for long periods of time in the winter, owners conducting major renovations, university professors on sabbaticals and owners undergoing medical or supportive care.
Property owners will be required to self-declare whether their homes are empty much in the same way owners declare a homeowner's grant online. It will simply require a tick of the box on a form. The city's proposal calls for targeted and random audits to ensure owners are not lying and avoiding the tax. A false declaration could result in fines of up to $10,000 per day of the continuing offence.
Vancouver has the lowest rental housing vacancy rate and highest rents of any major city in Canada.
Dario Garousian and Nazma Lee opened the mayor's news conference at city hall with personal stories about the hot rental market. Garousian, a third-year University of B.C. student, said that over the summer he spent a lot of time searching for accommodation and found it difficult.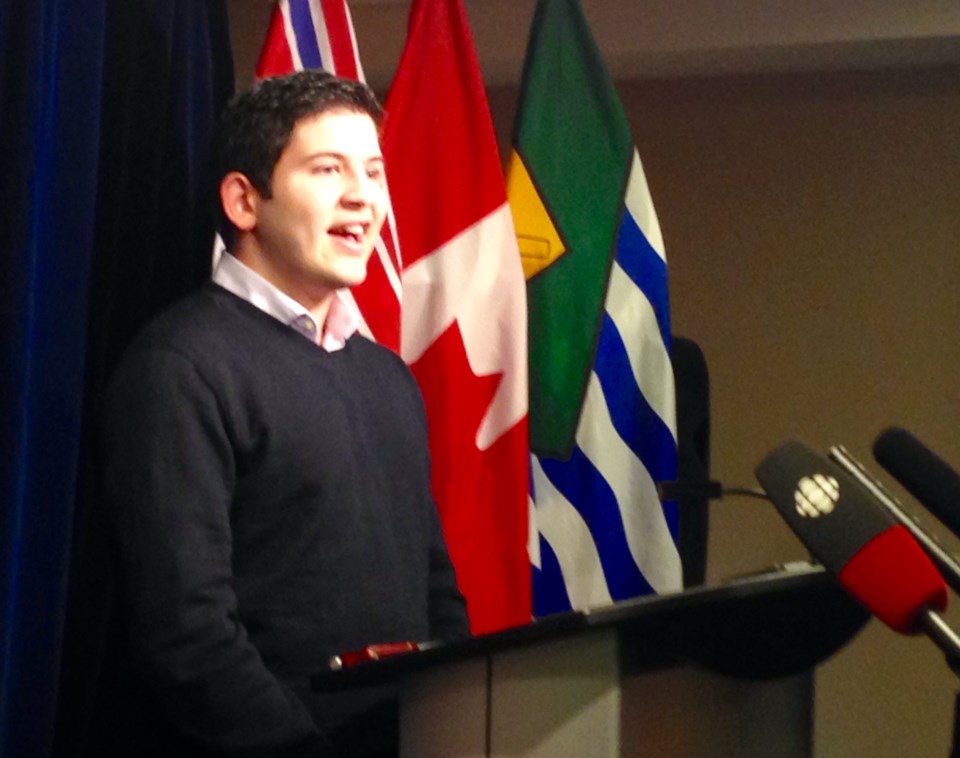 He located a basement suite in Kitsilano that he described as reasonably priced and nothing special.
"I went over and I saw something I did not expect to see – a lineup of roughly 50 individuals, all looking to rent the same place," he told reporters. "It was shocking and overwhelming for me because it wasn't just students. It was people that have gotten their degrees, it was individuals who have kids, who have established careers. As a student, it was disheartening."
Lee is a lawyer and rents a two-bedroom condominium in the former Olympic Village with her husband, an engineer, and two children, 5, and 2. She said the family is outgrowing its space and is finding it difficult to find a larger home for a reasonable price — "even for two professionals who have good incomes."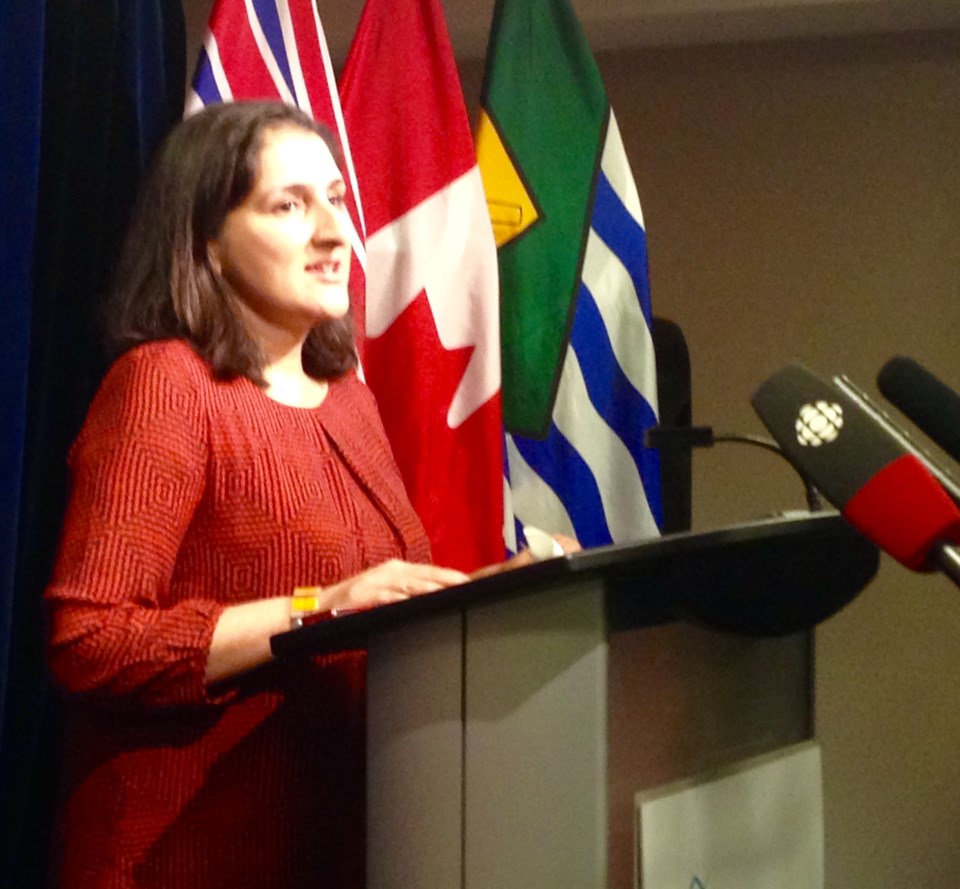 "We love our jobs," she said, noting she was born and raised in Metro Vancouver and has deep family roots here. "We've developed specialized expertise in our respective fields. We really want to stay. But even for us, we question whether we have a long term future in this city, if we can't make a home for our family."
Implementing the tax program will require setting up an office with new staff at a cost of $4.7 million. Annual operating costs are estimated at $1.5 million. All of that cost is expected to be paid for by revenue from the tax. The city expects the tax will generate enough revenue to also be applied to affordable housing initiatives.
If approved by city council next week, the tax will go into effect in 2017 and have to be paid in 2018.
"We'll know the program is working when we see the residential vacancy rate increase," said Kathleen Llewellyn-Thomas, the city's general manager of community services. The city has said if 2,000 additional homes were made available for rent, the vacancy rate would be 3.5 per cent. The current rate is 0.6 per cent.
@Howellings